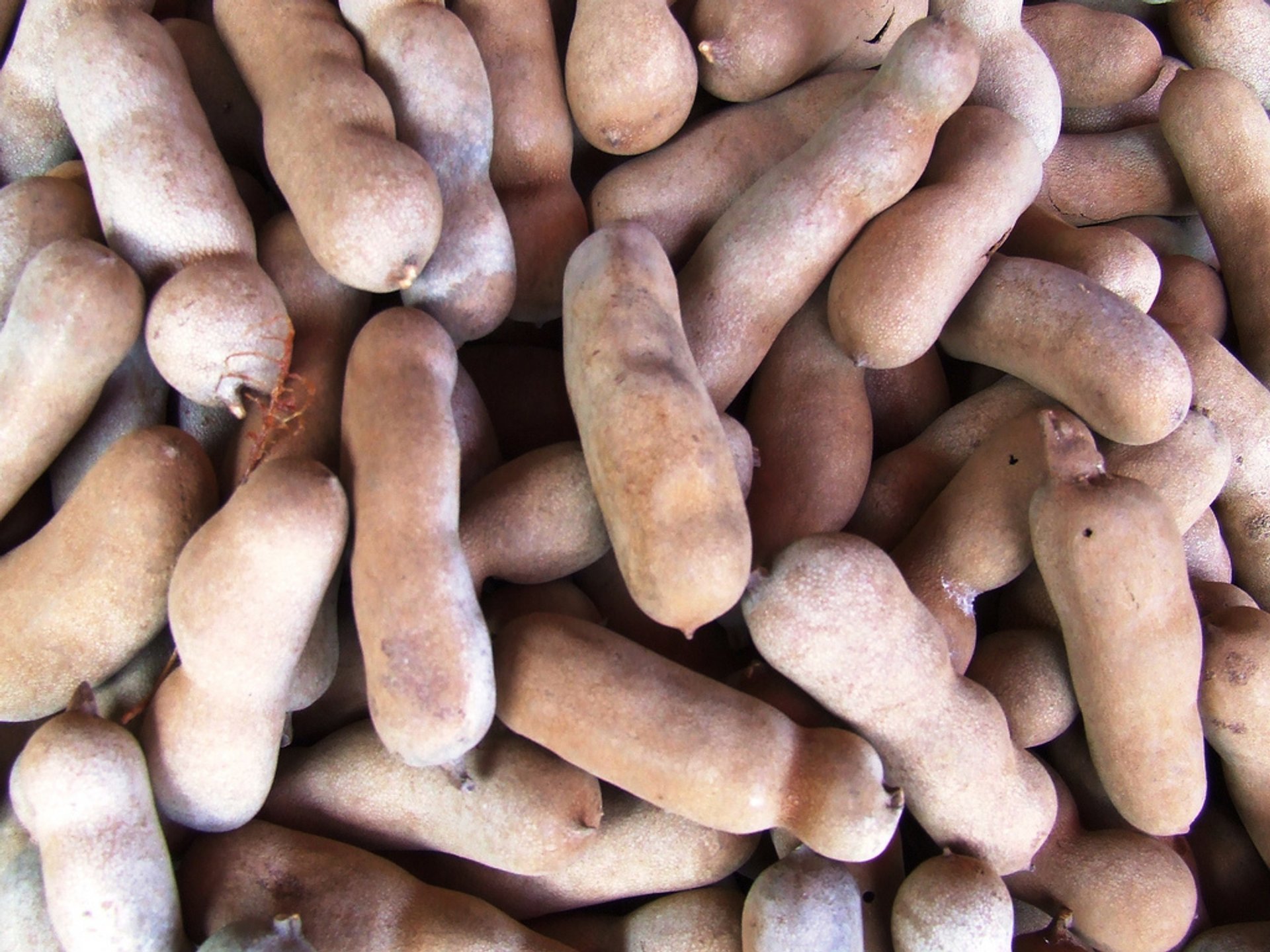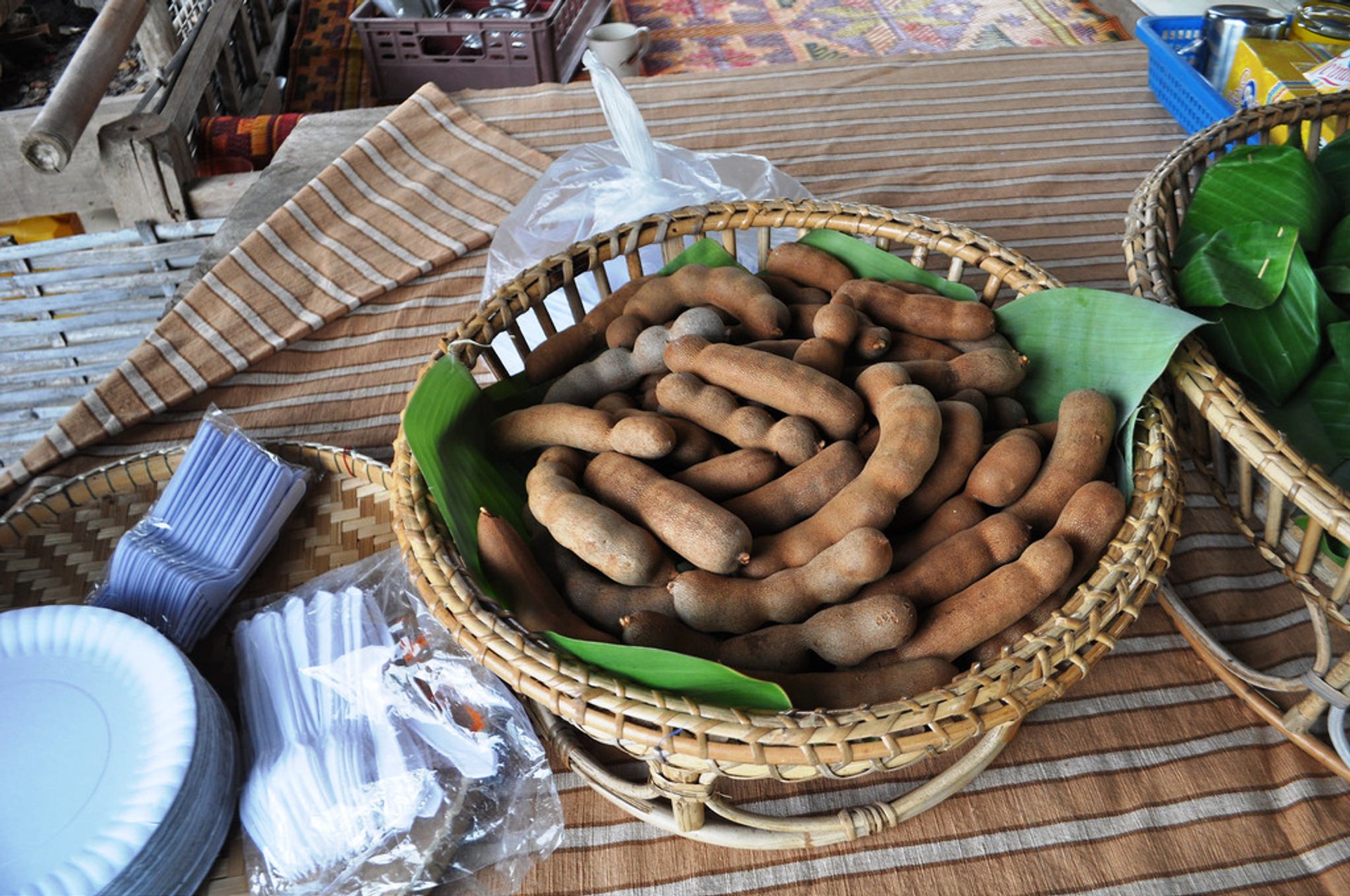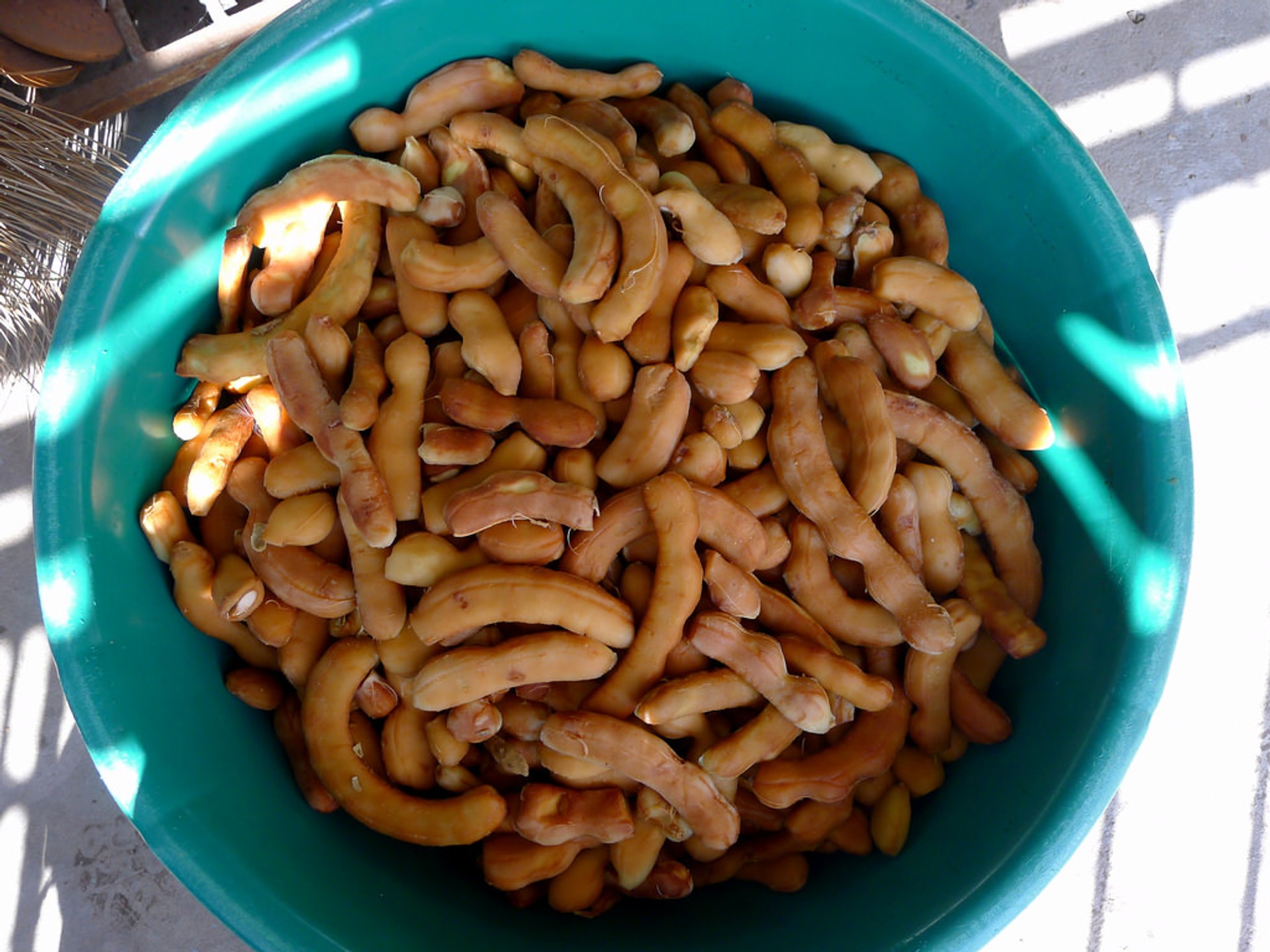 Tamarind is a vital ingredient in Thai cooking. There are two types of Tamarinds—sour tamarind and sweet tamarind (known as Markham Wan around Thailand). They both look the same with curved, pod-like shapes but have a different taste. You can find these fruits on tamarind trees that can grow up to 15-25 meters. When Tamarind has matured, the brown shell becomes very thin, making it easy to separate from the flesh.
Usually, sour tamarinds are used for producing chilly sauce and spicy soups. Pad thai (stir-fried rice noodle) is a very famous Thai street food which includes tamarind sauce. Sweet tamarind is very tasty in dried form or you can also try ripe tamarinds directly from the tree. Sour tamarinds grow all around Thailand while sweet ones are much harder to find. They are harvested in only a few Thai provinces with the most popular being Phetchabun and Loei.
The tamarind harvest season lasts from November until February. If you are visiting Thailand during this time, don't miss the opportunity to try fresh tamarinds. Keep an eye out for harvest festivals taking place in the Phetchabun and Loei provinces with various entertainment, exhibitions, and a chance to try this fruit.
Find hotels and airbnbs near Tamarind Season (Map)