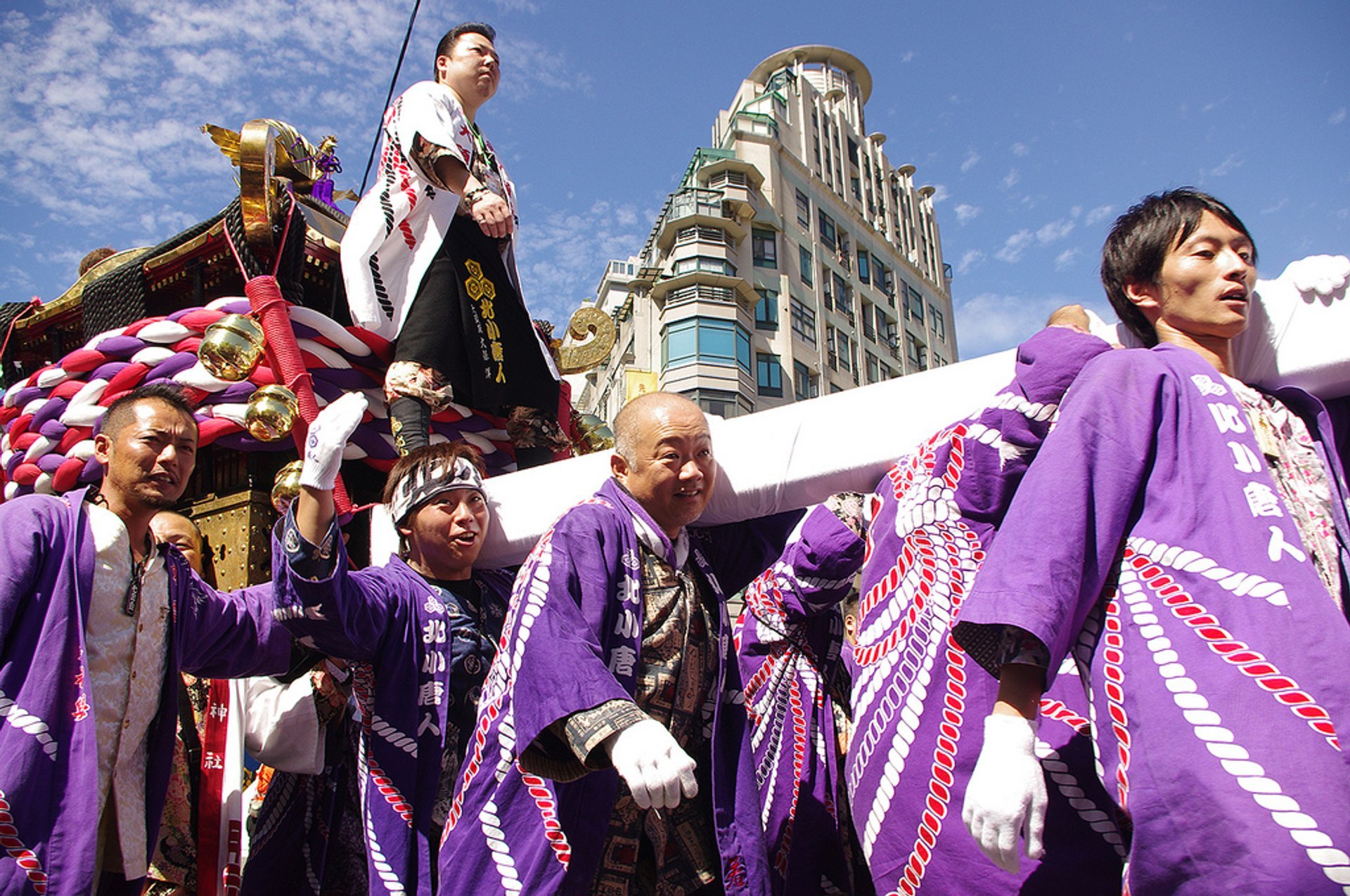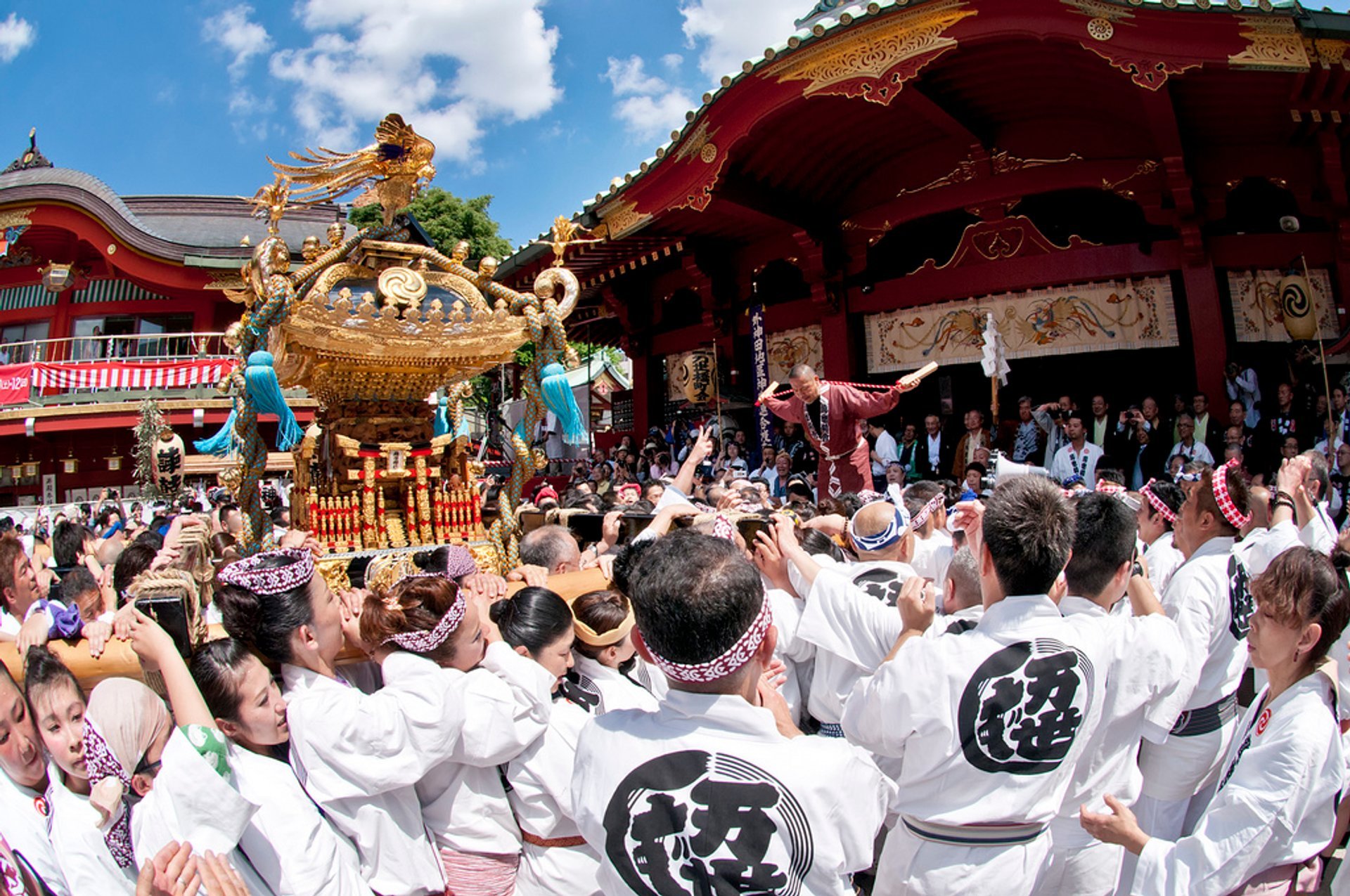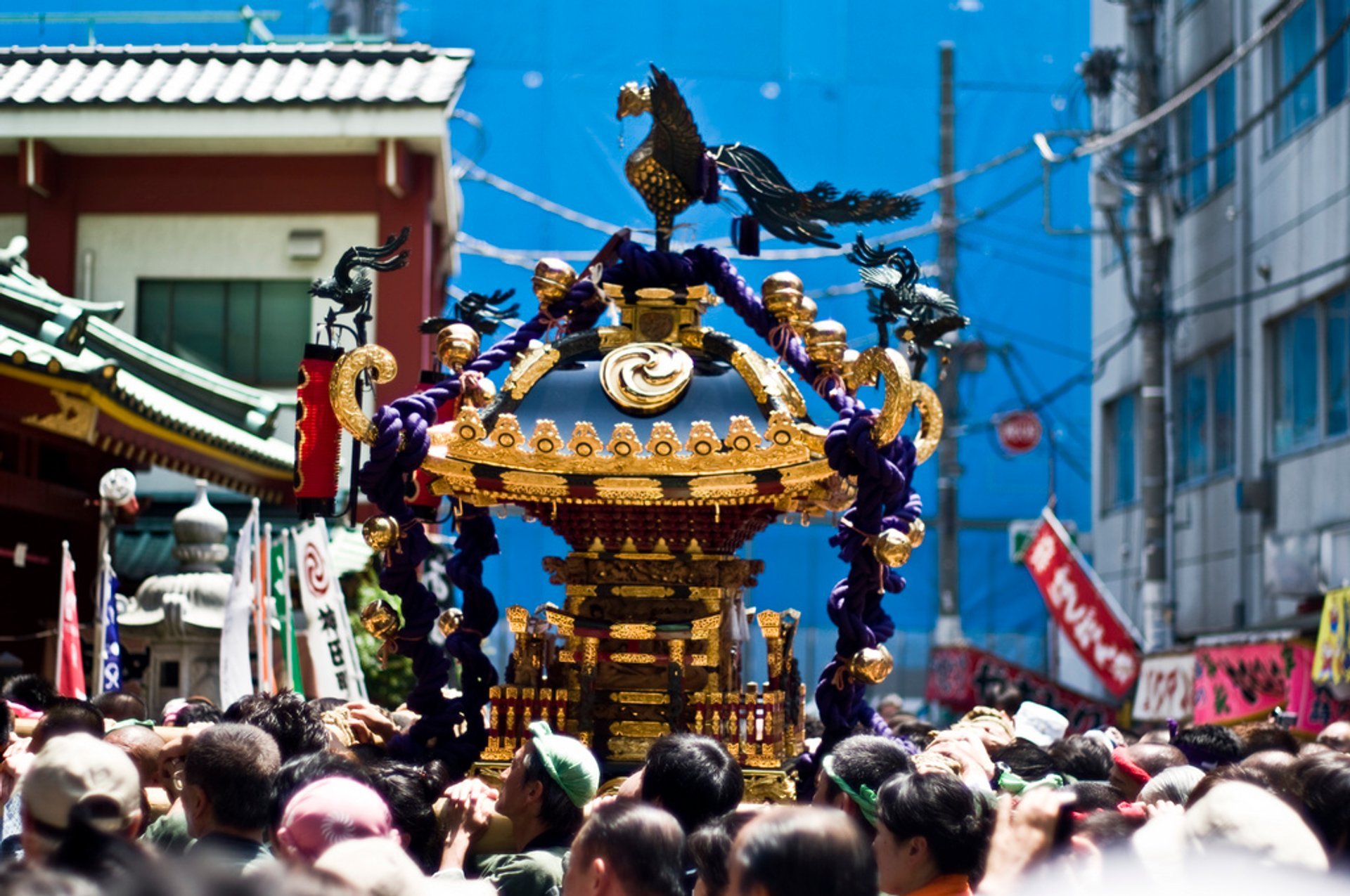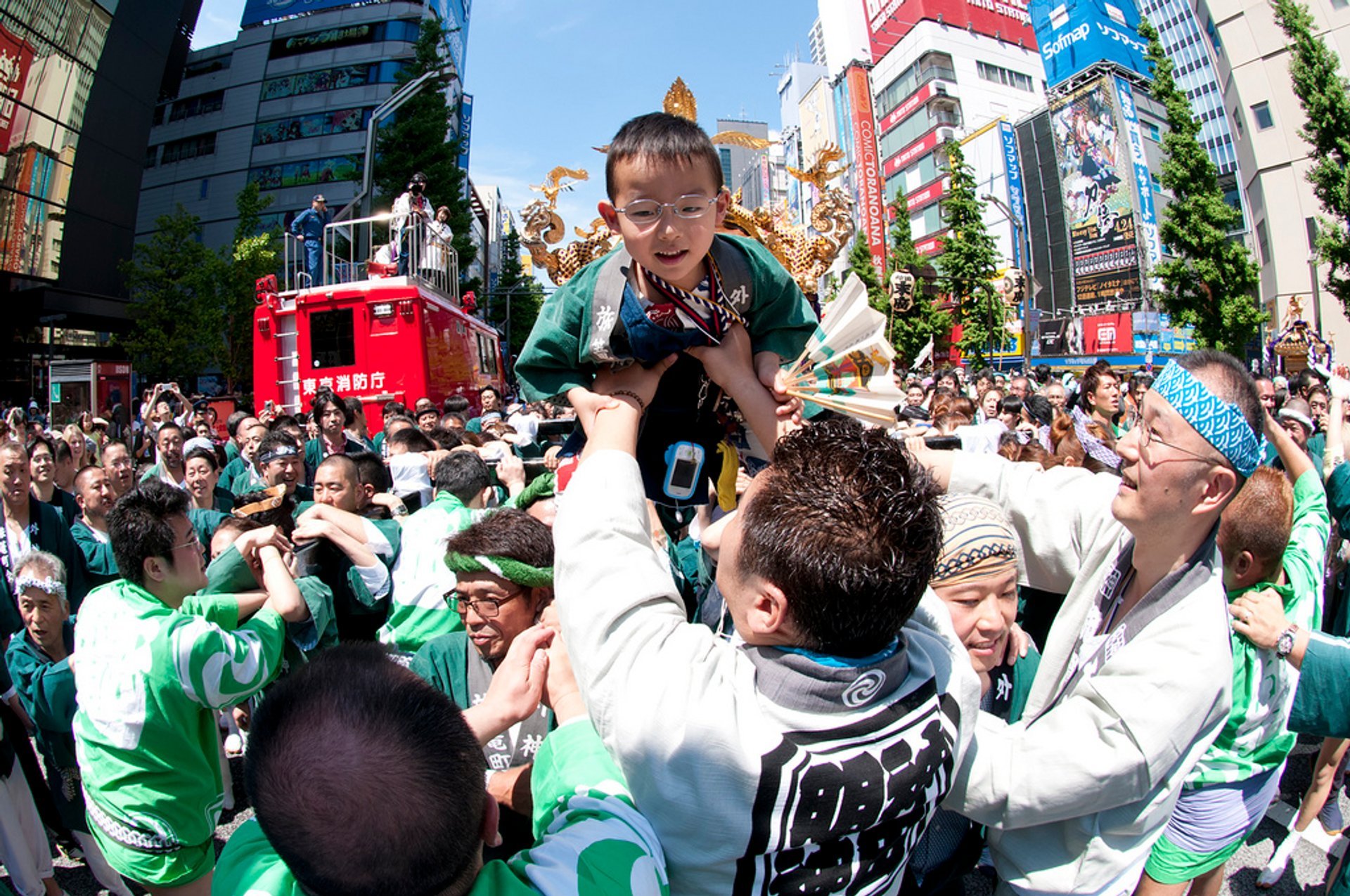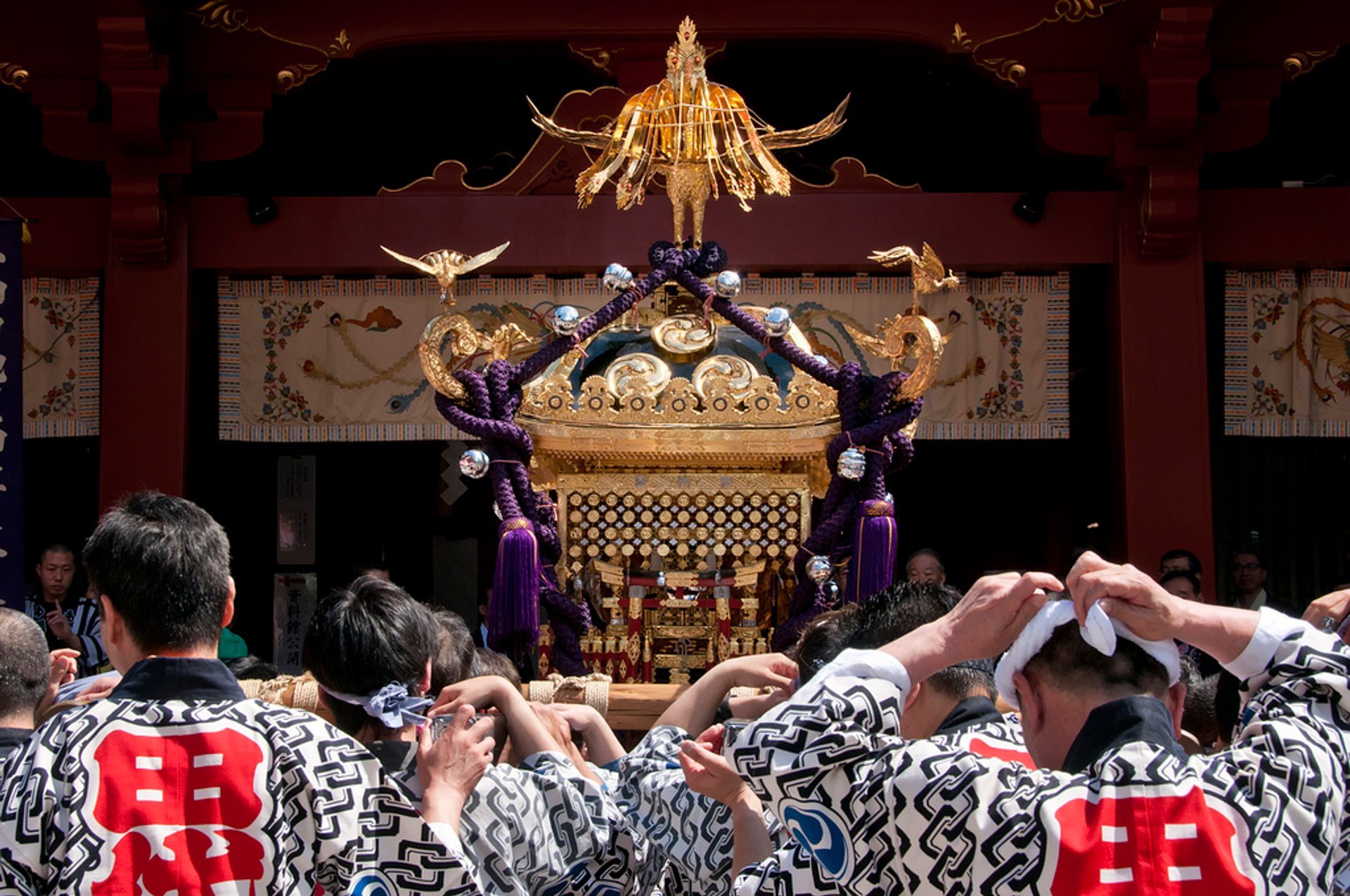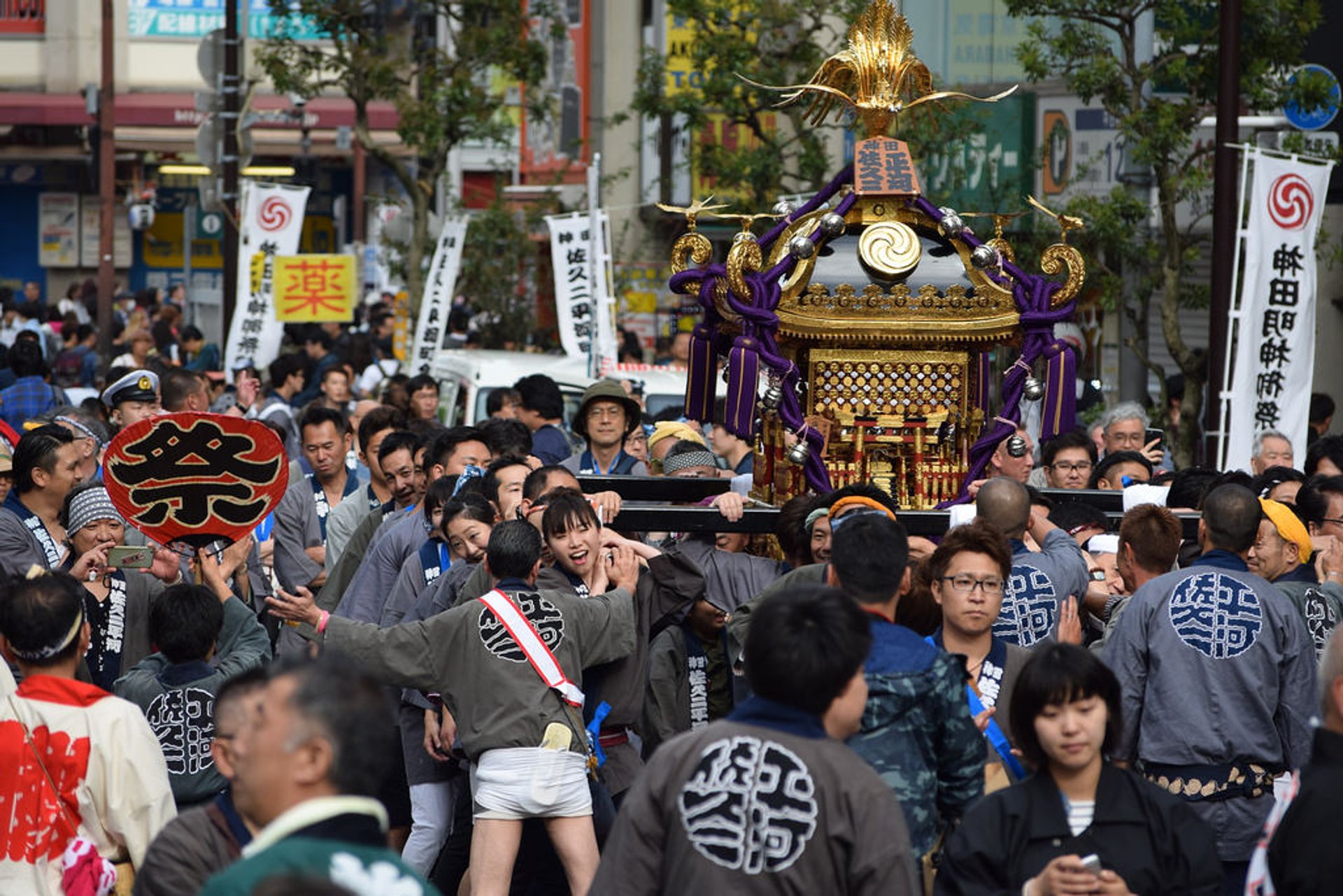 This massive celebration is held on the streets of Kanda, Akihabara, Nihombashi, and Otemachi districts. Central Tokyo looks incredibly festive and lively at this time with dancers, musicians, and lots of people in traditional costumes following the procession.
The festival was founded in the 17th century to celebrate Tokugawa Ieyasu's victory at the battle of Sekigahara. Later during Edo period, it was meant to show the prosperity of the Tokugawa shogunate. Also, the festival is honouring of the kami of Kanda Myōjin Shrine.
The festival is held on the weekend around May 15, only in odd-numbered years. The festivities may stretch over up to six days, but the main events are held on Saturday and Sunday.
Find hotels and airbnbs near Kanda Matsuri (Map)