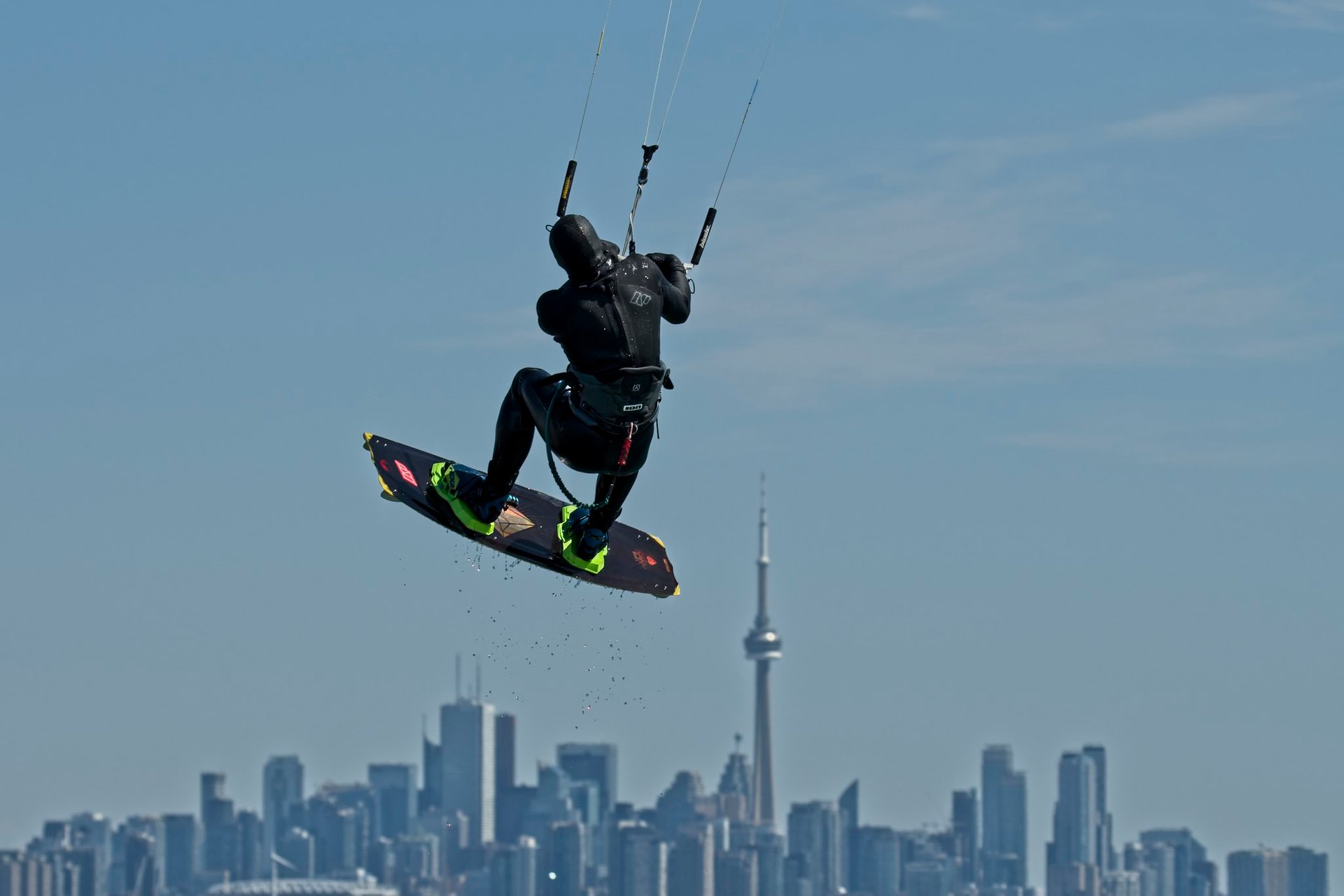 Kitesurfer
©
Ken Yeung | Colonel Samuel Smith Park
See accommodations nearby
Although Toronto is not very famous for its water sports, there is a large community of windsurfers and kitesurfers in the city, as well as plenty of spots to practice and learn these popular sports. Windsurfing has been popular in Toronto since the 1980s. Toronto suits perfectly for those who want to learn to kitesurf since there are several excellent schools, safe locations, and plenty of used equipment to choose from. Most kitesurfers head to Lake Ontario, Lake Huron, Lake Erie, and Lake Simcoe to ride the waves. The kitesurfing season from June through September promises warm weather and plenty of wind.
Cherry Beach on Lake Ontario is not only one of Toronto's favorite summer relaxation spots. Its shallow calm waters are also ideal for kitesurfing lessons. Another location on Lake Ontario is Colonel Samuel Smith Park.
Long Point on Lake Erie enjoys a stable surf and an exposed beach break. Long Point attracts many intermediate kitesurfers who come here to develop their skills. Lake Simcoe, one of the largest in Ontario, boasts many spots like Keswick or Beaverton.
The Bruce Peninsula and Lake Huron attract the best Canadian kitesurfers with its blue waters reminding of the Caribbean coast. Wasaga Beach on Georgian Bay (Lake Huron) is perfect for beginner windsurfers. The most popular locations are Owen Sound and Sauble Beach. There are a few schools offering windsurfing and kitesurfing from June to September on weekends and weekday evenings.
Find hotels and airbnbs near Kitesurfing & Windsurfing (Map)