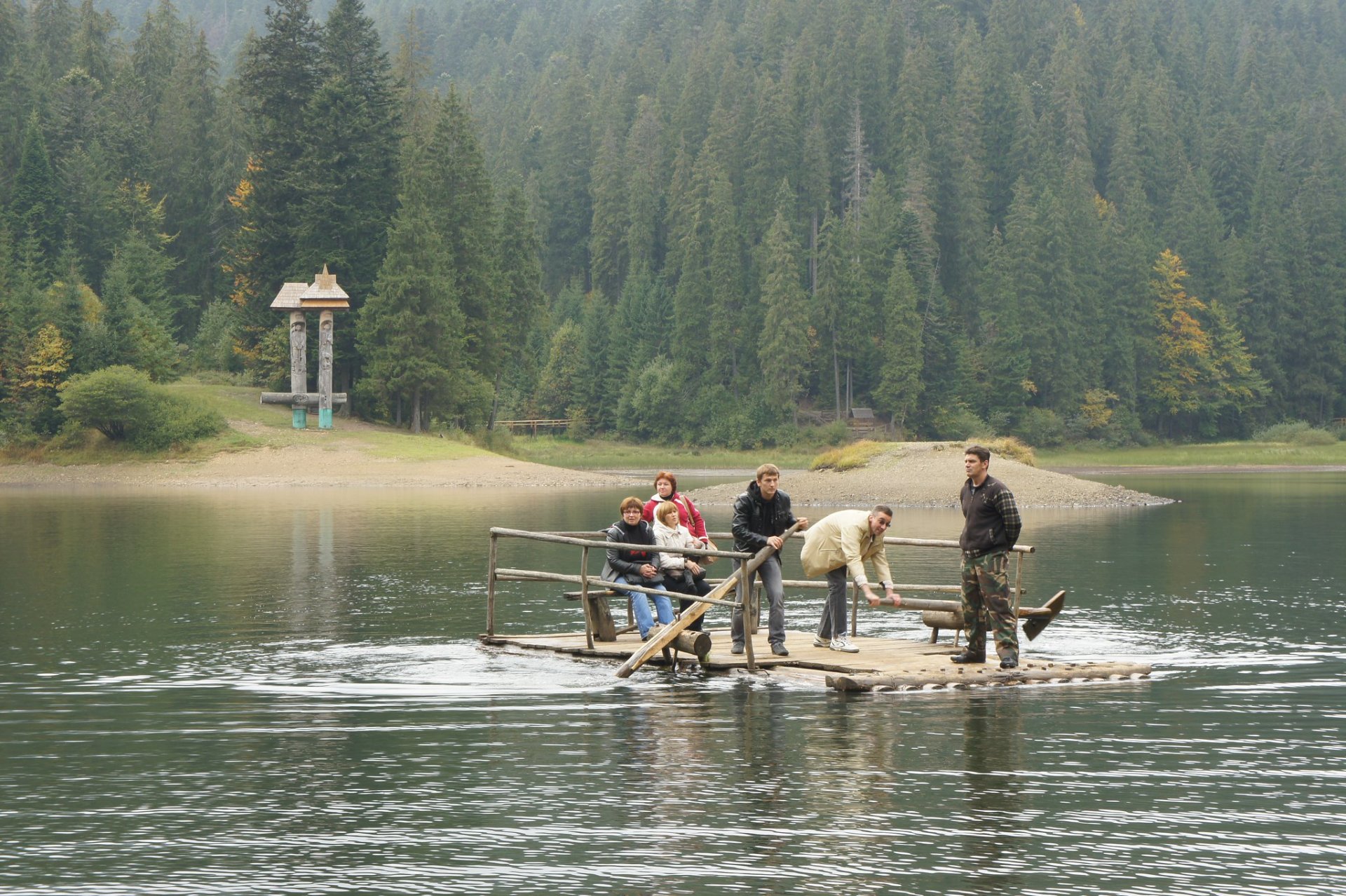 Synevyr is rightfully thought of as one of Ukraine's seven natural wonders. It is the largest mountain lake in the Ukrainian Carpathians and a treasure of the 1989-founded Synevyr National Park. Visitors from all over the world, who admire the lake's melancholic natural harmony are drawn to this special location on a regular basis. So let's see what exactly is so special about it.
About the lake
There are numerous legends, mysteries, and folklore tales surrounding Synveyr. It sits atop the Internal Gorgany Mountains, 989 meters above sea level. The tiny island in the middle of the lake and the surrounding blue water have earned Synevyr the "Sea Eye" nickname. The spruce trees around the lake help keep the air fresh and fragrant, and the lake goes as deep as 79 ft (24 meters).
The water is chilly year-round, even at the height of summer. Yes, you won't be able to swim in the lake's constant water of 11 °C temperature, but you will surely be able to see silver trout play in the clear water, take in the magnificent scenery from a platform, and hear the legends about this mysterious place.
When daily anxieties and urban problems overwhelm you, Synevyr Lake in Ukraine is among the top places you can go to get away from it all. Breathe in the fresh air, practice meditation, and go for a walk in the woods when you are sick of modern life and want to feel liberated.
The best time to visit
Any local will tell you that there are no seasonal limits when it comes to visiting Synevyr. After all, the lake is gorgeous both in a frozen state and during the hottest months. However, we think the best time is summer through fall, and we'll tell you why. The thing is that from June to August, weather conditions are the most comfortable: there is less rain (which makes hiking in the area much easier), and lush summertime greenery around the lake adds to its already magnificent vibe.
During fall, on the other hand, you can enjoy breathtaking views of fall foliage, reflected in the water. September through November are also the finest months for taking amazing pictures on the lake. This way, it's all up to you. Just remember to book your accommodation in advance and have an amazing time!
Find hotels and airbnbs near Lake Synevyr (Map)