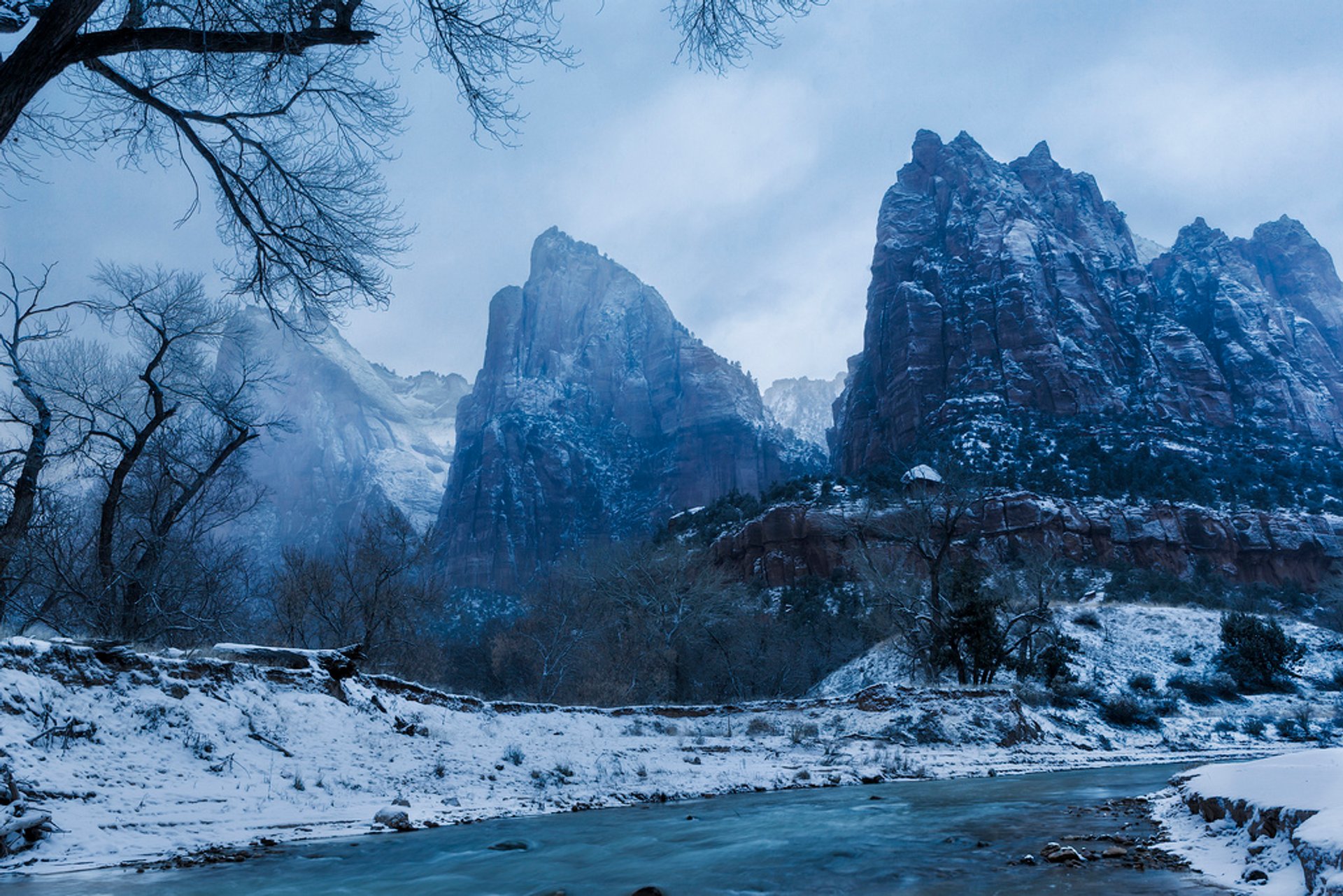 ©
Chris Coleman Photography
Zion National Park is one of the most fascinating places for hikers. Of course, there are trails here which are closed during the winter, although most of the park is still open to visitors. You can't hike at some of the most popular trails, like Weeping Rock, Emerald Pools, Riverside Walk, Hidden Canyon, Observation Point, and Angels Landing. These can not only be hard but dangerous to walk along. They experience less sun, and thus are more pleasant during summer.
During winter hiking, you will meet some obstacles on your way, like snow, ice and mud, but winter scenery is absolutely different and promises new impressions. Some spots like East Rim, Deertrap Mountain, and East Mesa to Cable Mountain are recommended only to experienced snow hikers. There can be quite deep snow, which is good for snowshoers and skiers. The Sand Bench Trail offers pleasant winter hikes. If you plan a winter hike in Zion National Park contact the visitor's center to get fresh information about the weather and snow conditions, as well as the open trails before you go.
Another famous spot for winter hiking and snowshoeing in Utah is Bruce Canyon National Park located just some 115 km to the northeast of Zion. A special offer to opt for are ranger guided full moon snowshoe hikes. These run from November through March.
Find hotels and airbnbs near Winter Hiking (Map)