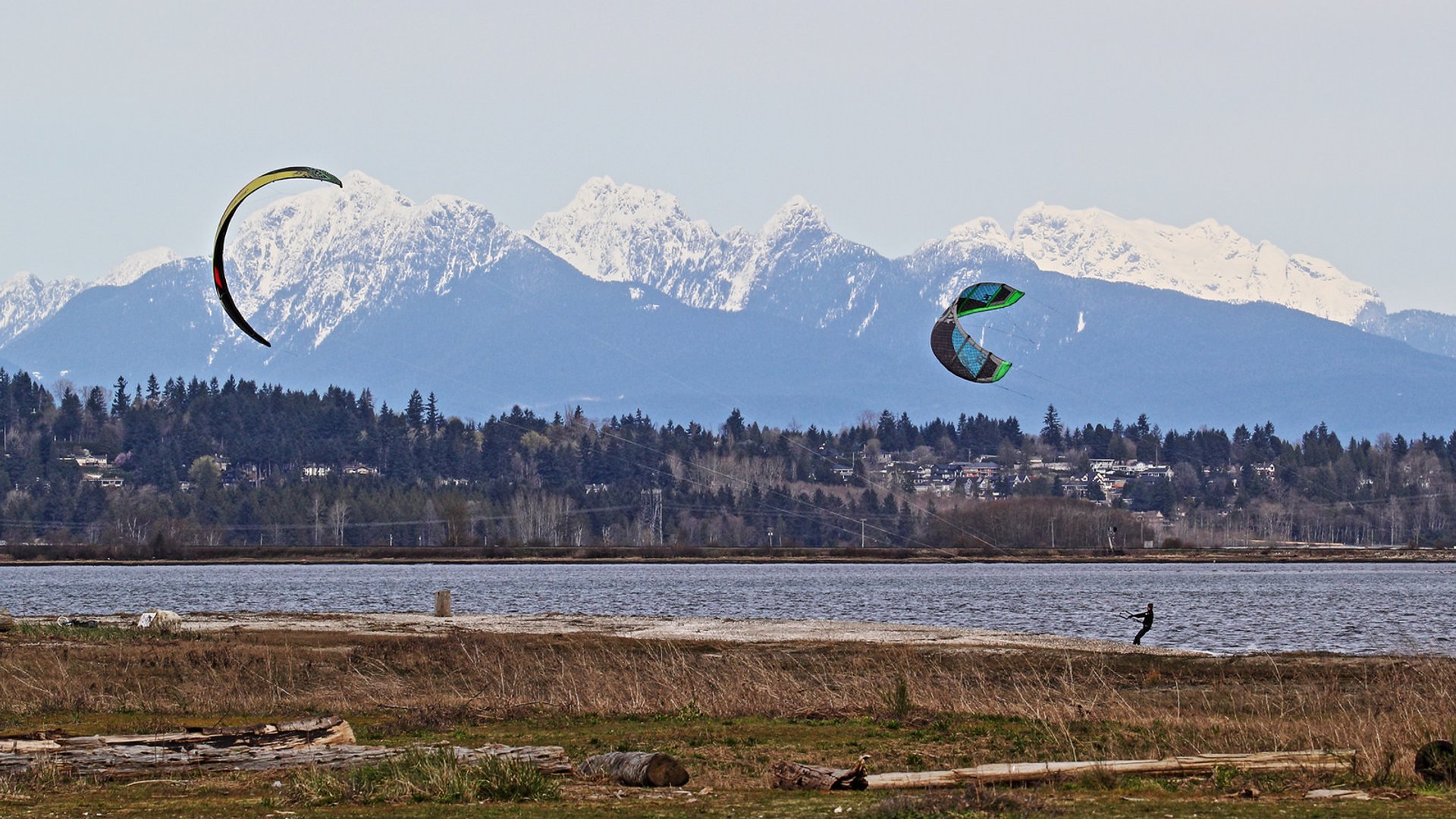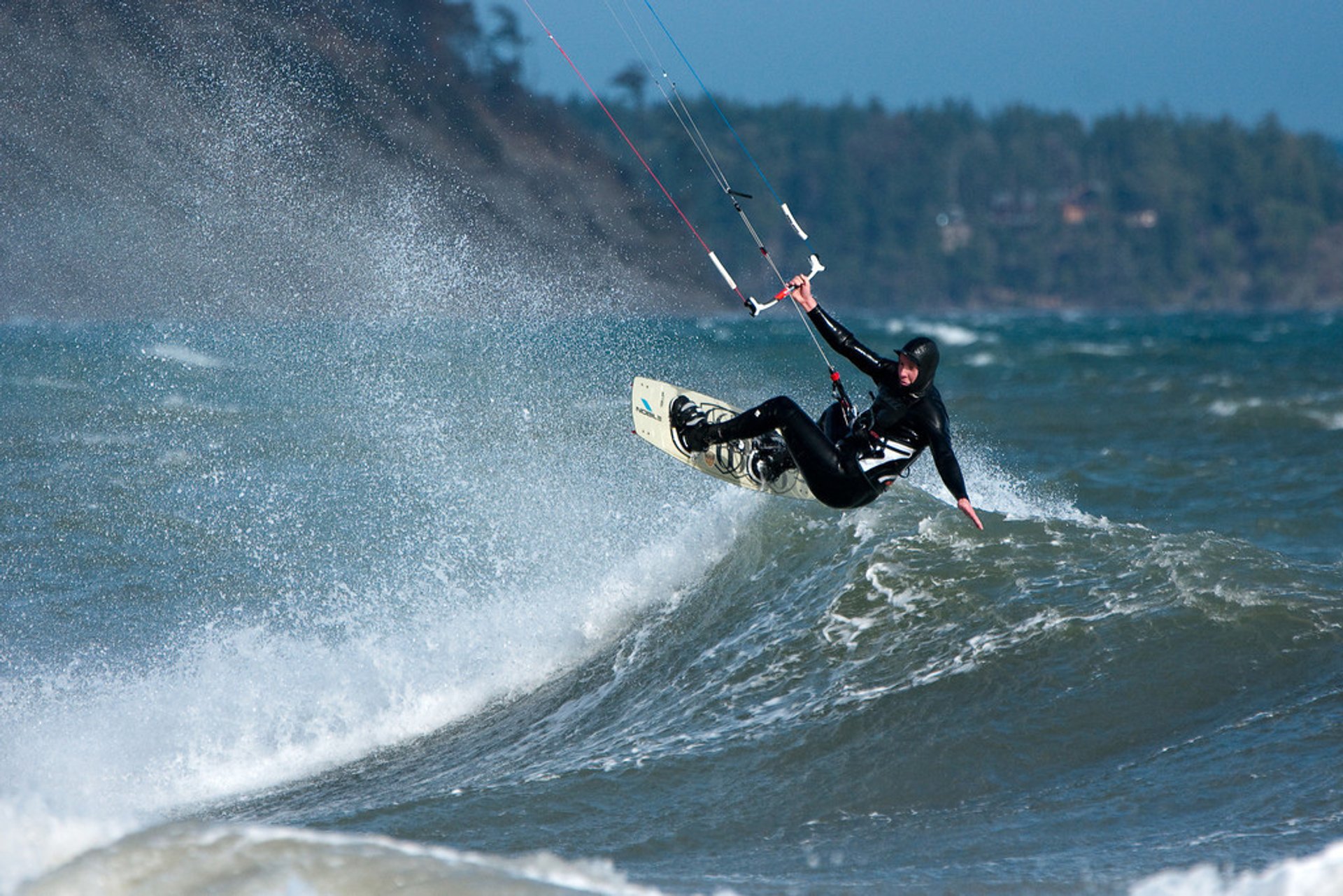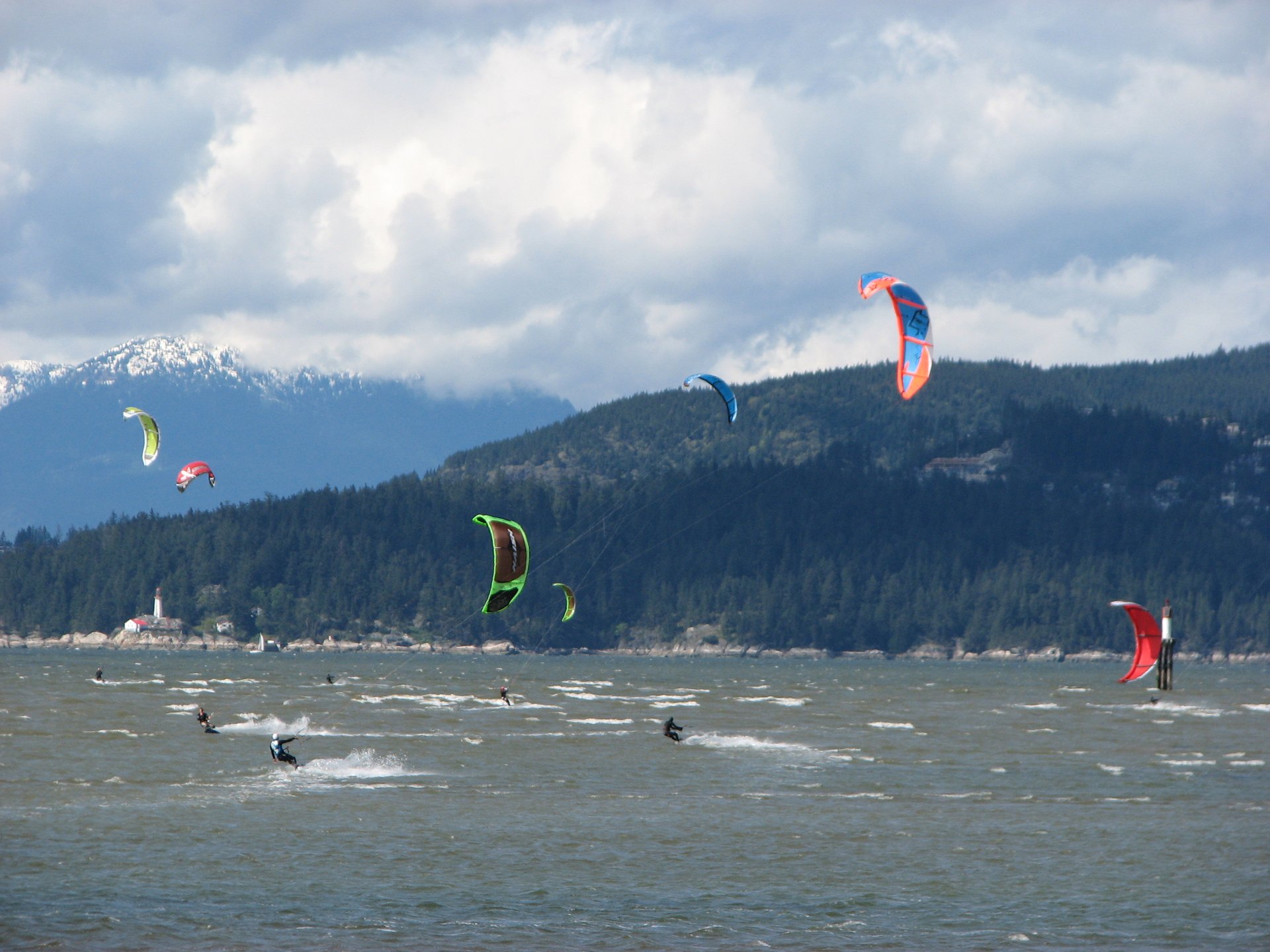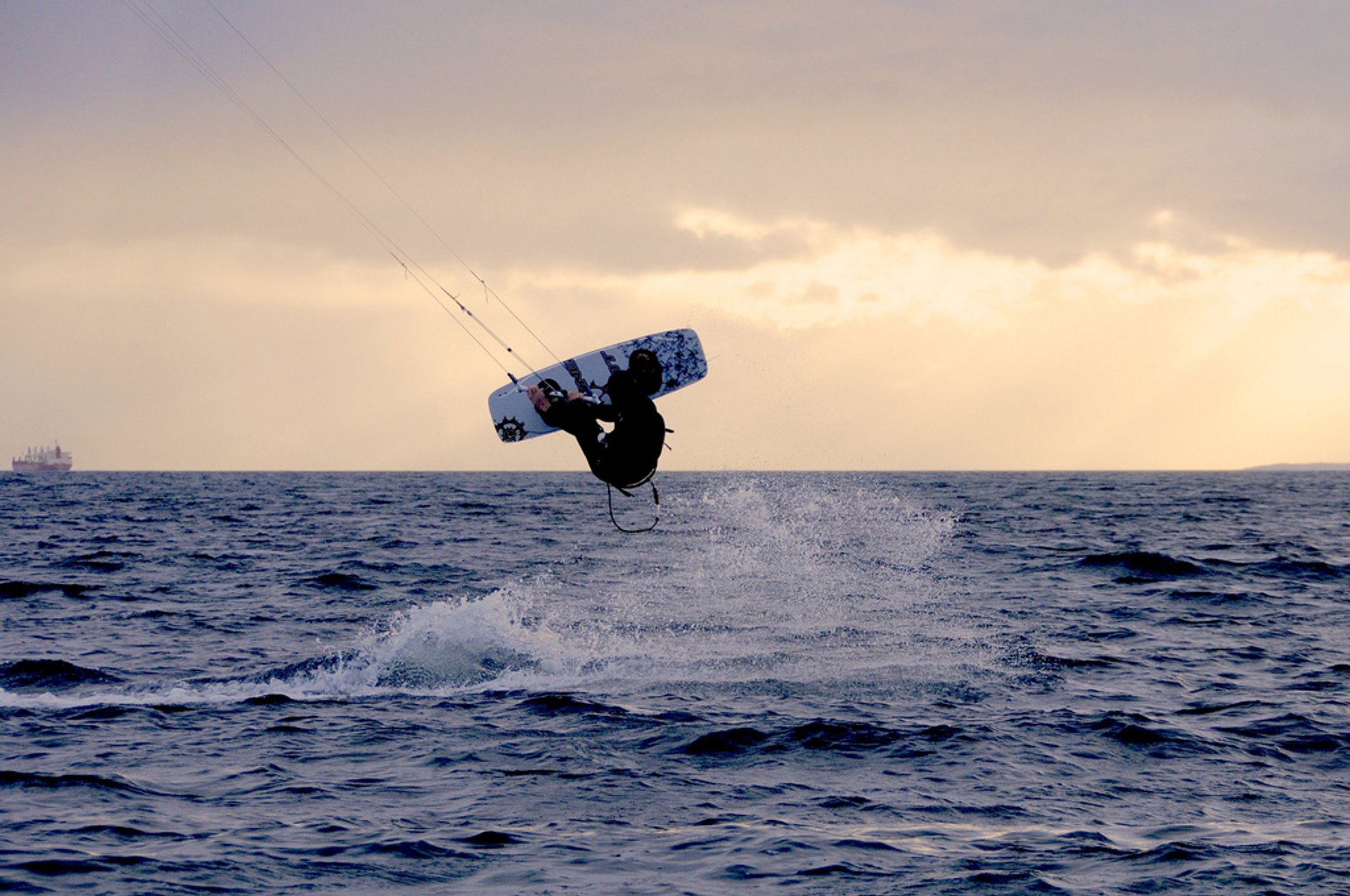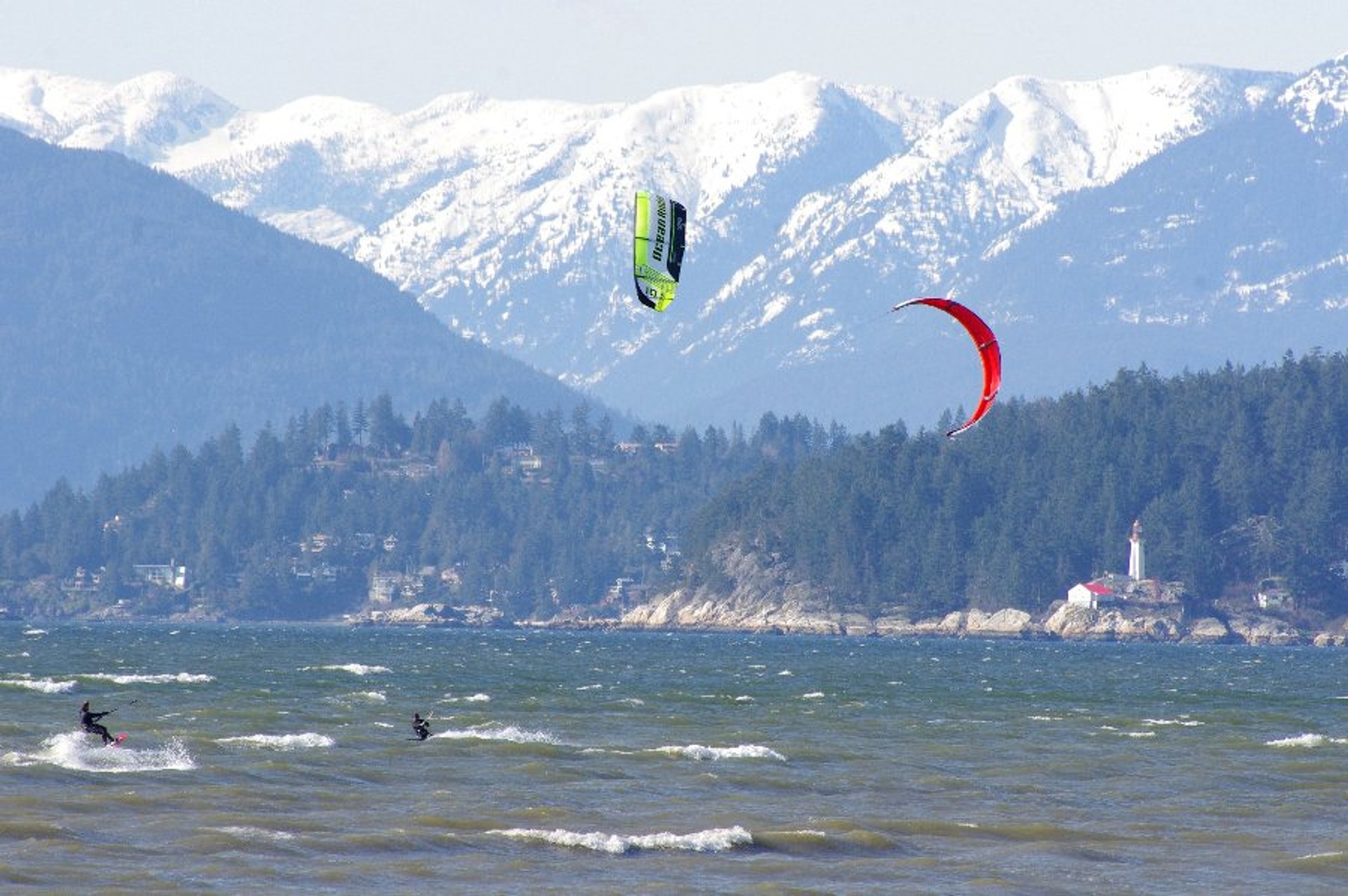 Water and wind are all that windsurfers need and Vancouver offers perfect conditions for this kind of sport. Some of the best places to try windsurfing, especially for first timers is Jericho Beach and English Bay. Here you'll find rentals and lessons.
More advanced surfers will find themselves comfortable at Acadia Beach and the western part of Spanish Banks. Here you'll find strong north-west winds. On the windiest days, you can find waves over 2 metres high. Some of the best windsurfing conditions can be found at Squamish River, Crescent Beach, Ferry Terminal, and 3rd Ave. where you can enjoy strong thermal winds during summer.
The windsurfing and kiteboarding season usually runs from May through September, with slight differences in dates depending on the location and a specific club opening dates.
Find hotels and airbnbs near Windsurfing & Kiteboarding (Map)