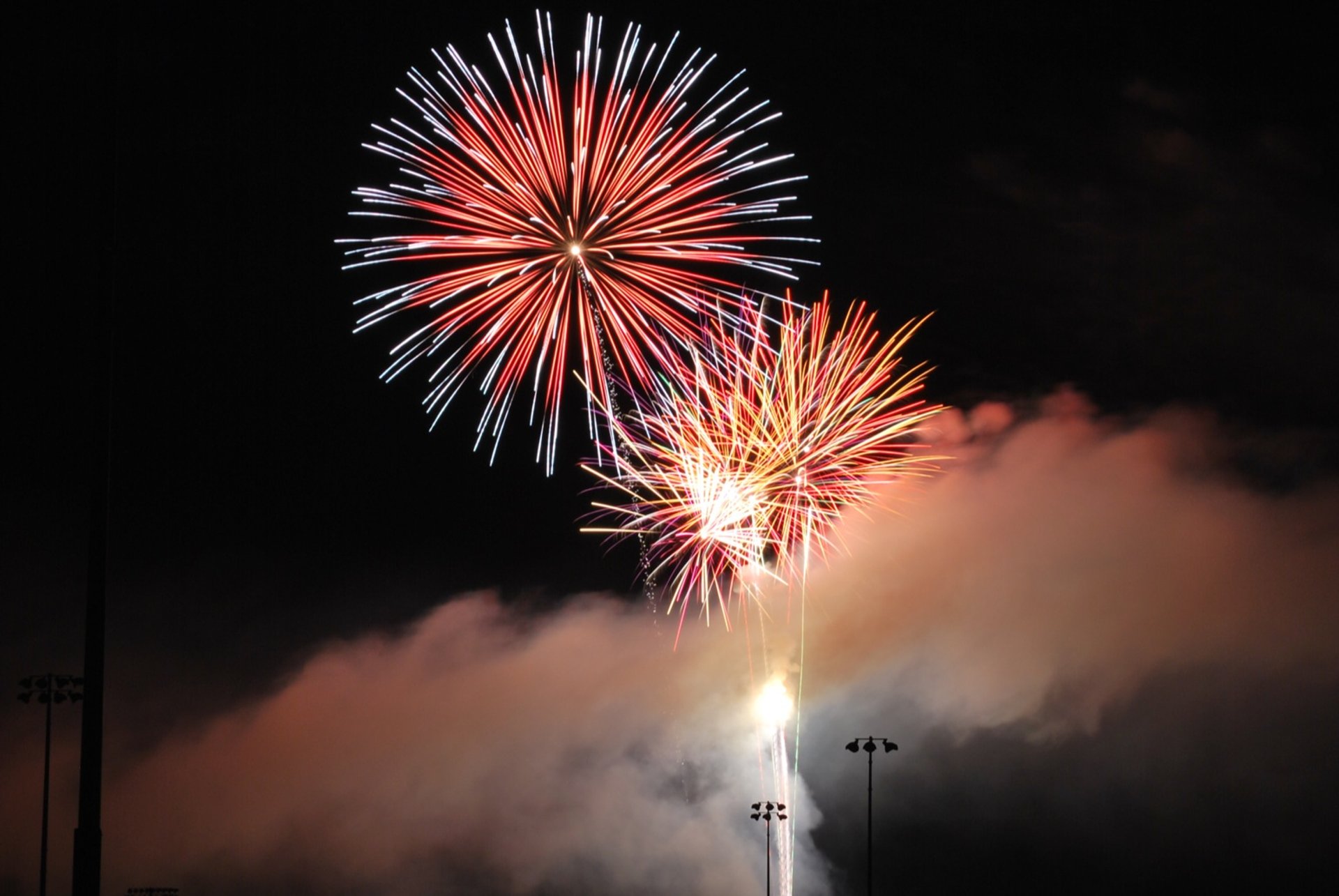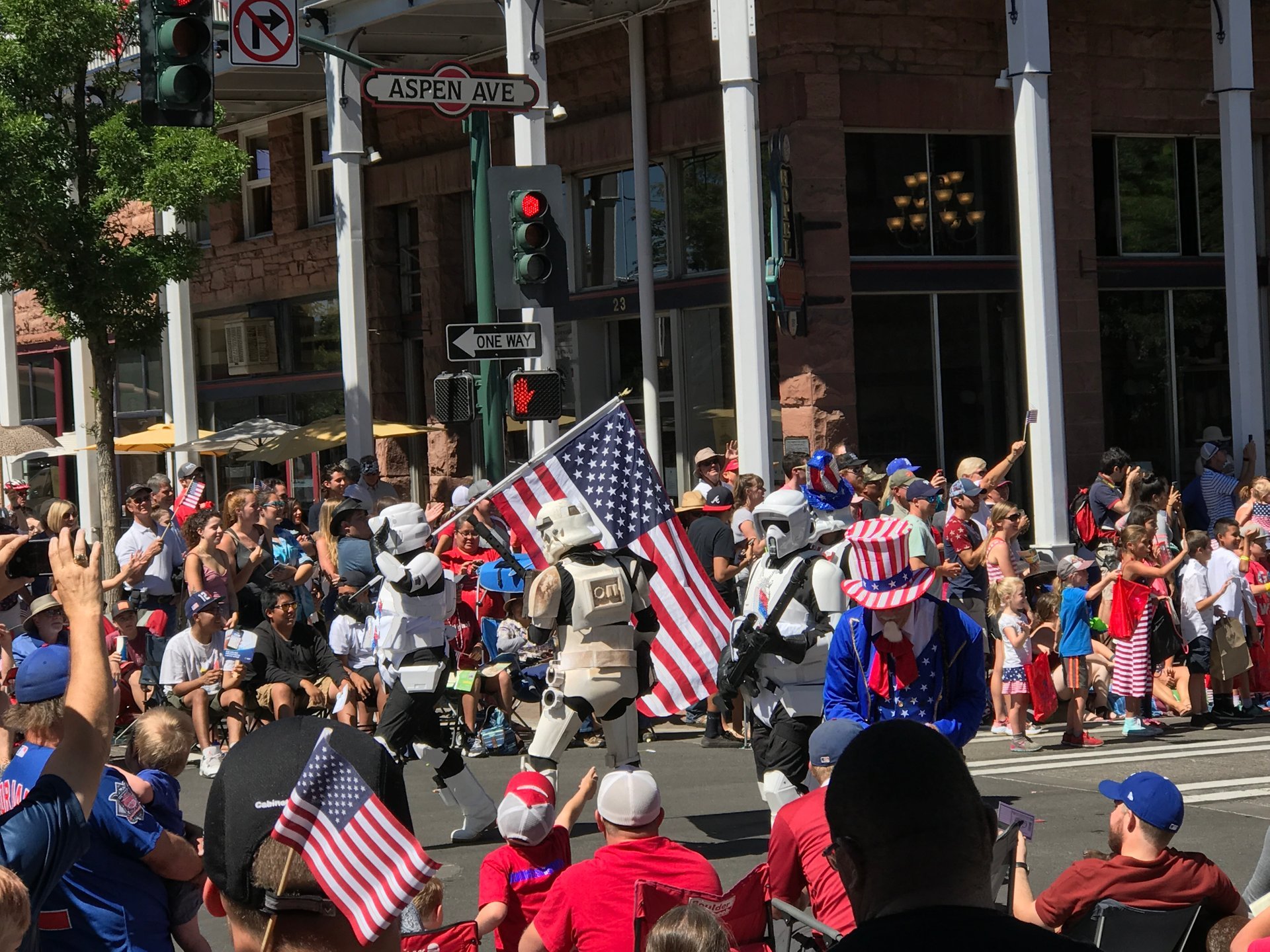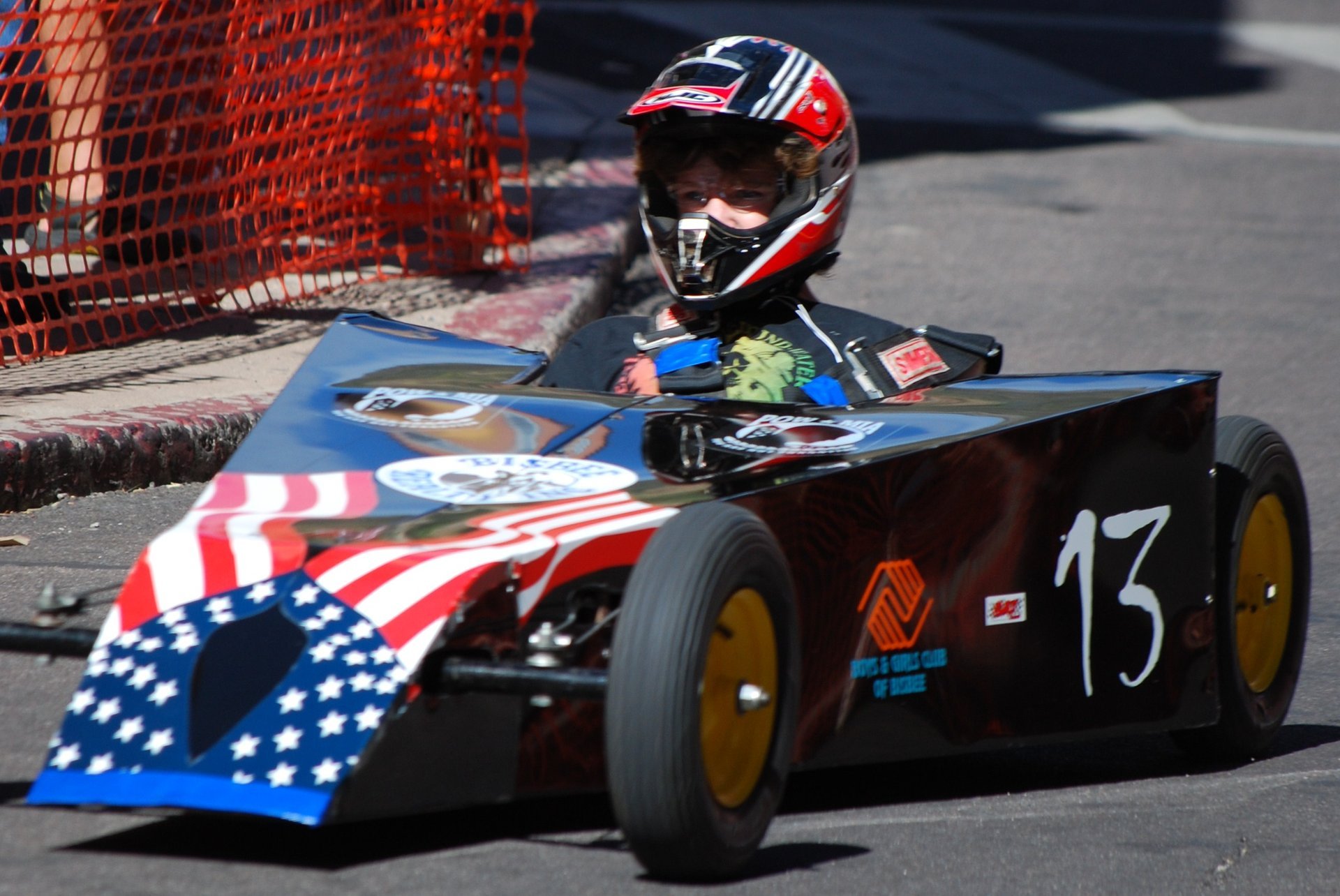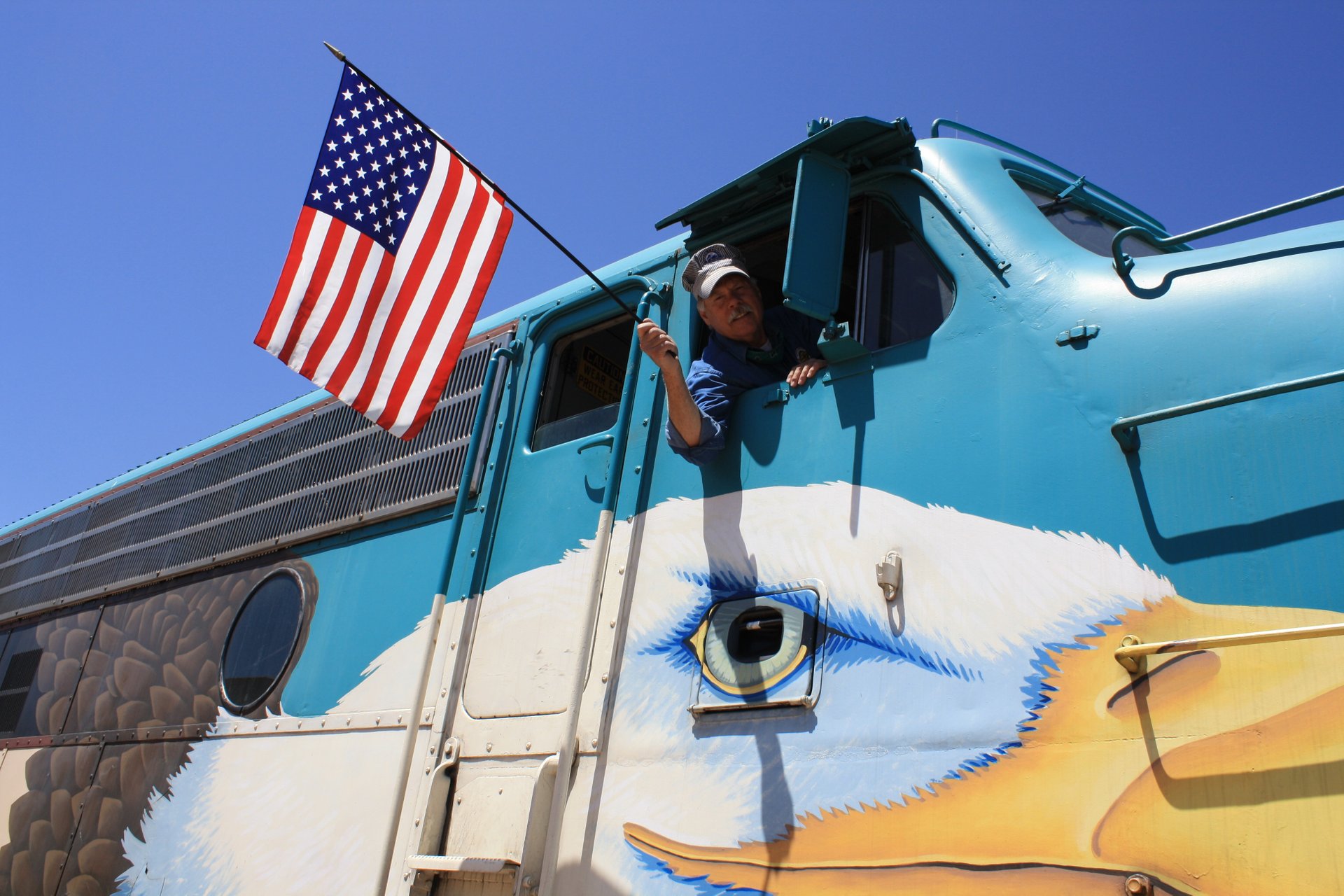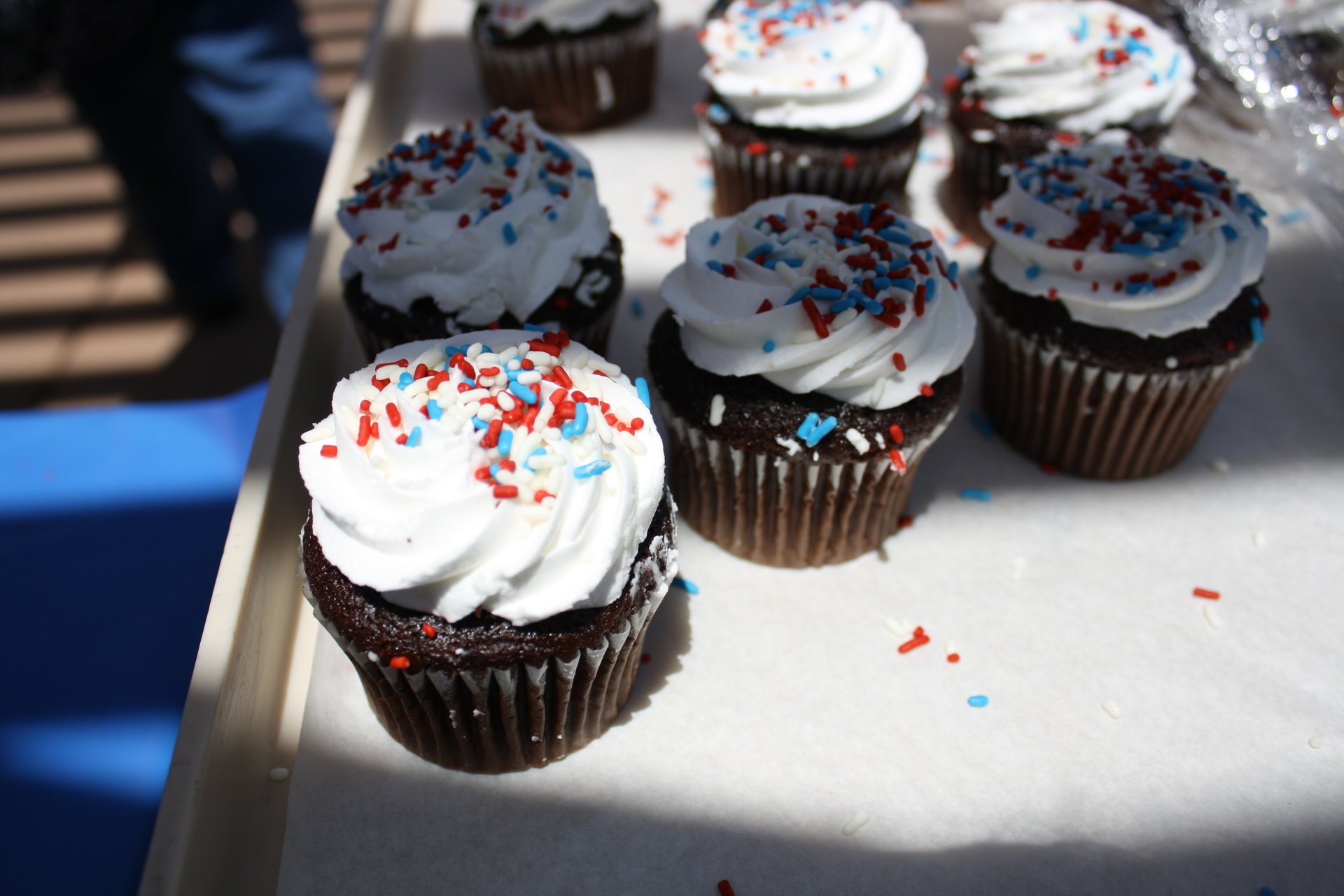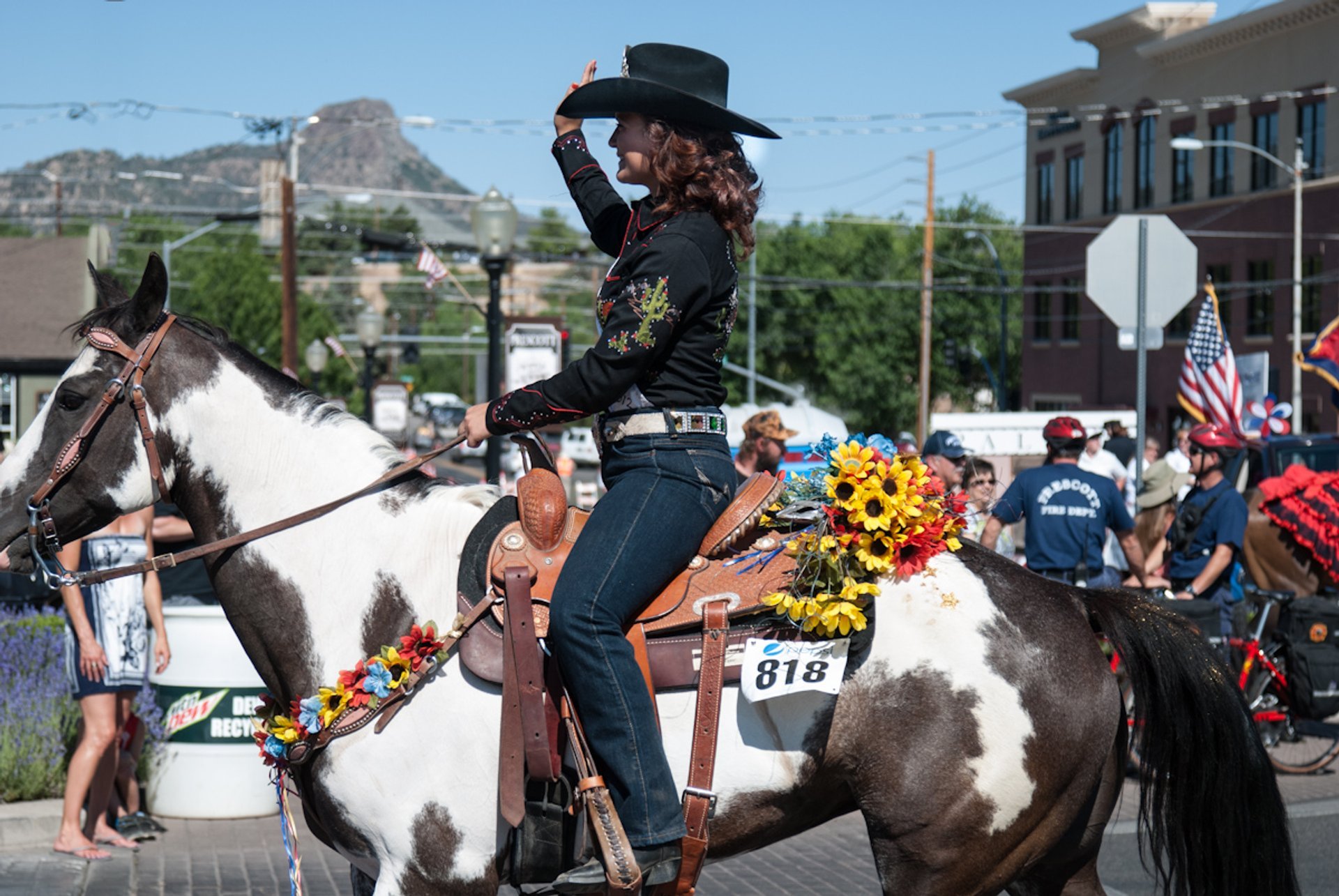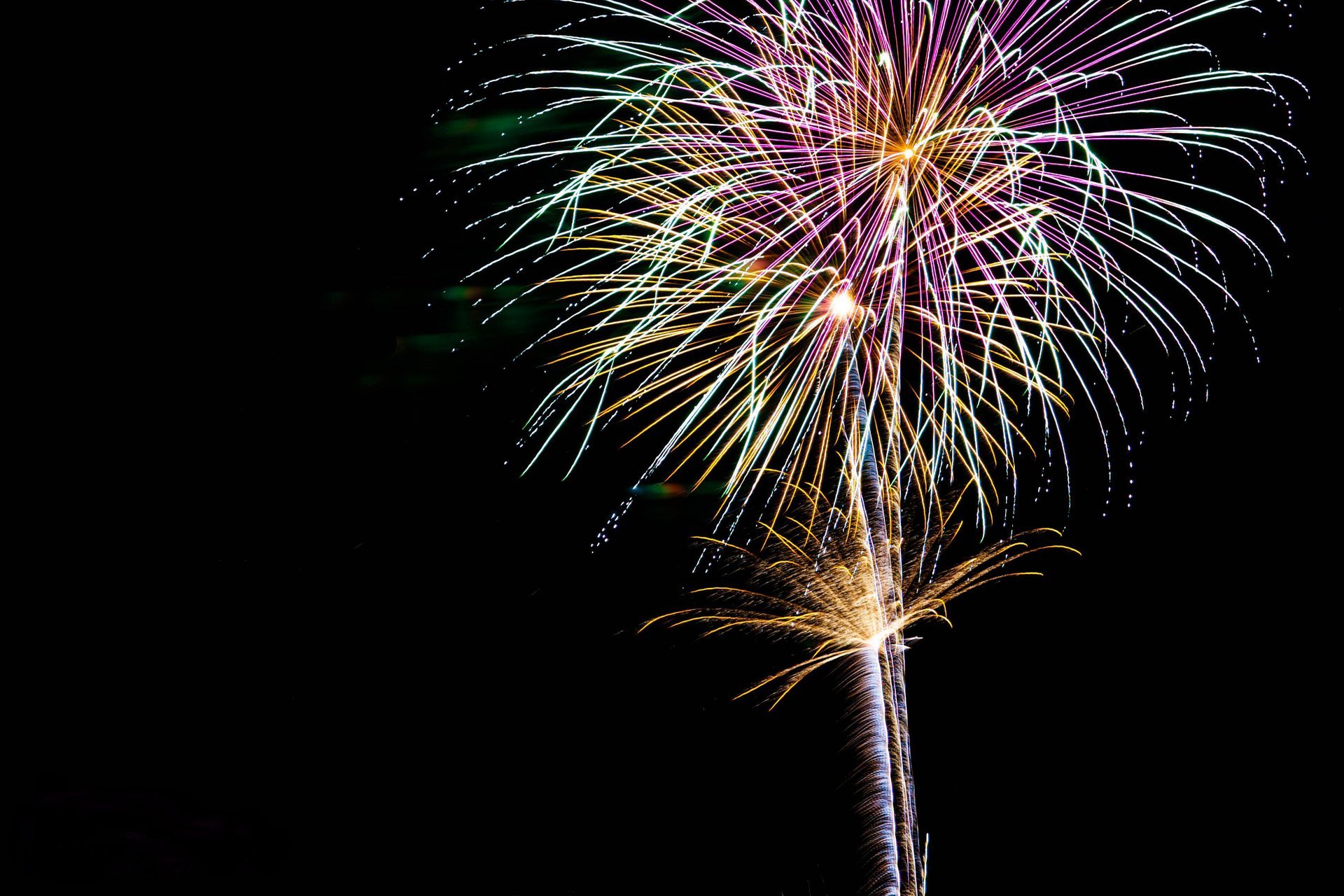 Greater Phoenix area is famous for its massive Fourth of July celebrations with spectacular fireworks, tasty barbecues and thousands of people on the streets enjoying their festive family outing. The most popular gatherings take place in Phoenix downtown, Mesa and Tempe, home to a large student crowd from the University of Arizona.
Arizona Celebration of Freedom in Mesa (July 4, 2023)
Arizona Celebration of Freedom in Mesa in the East Valley is one of the largest Independence Day festivities in the Greater Phoenix area. From 6 pm to 10 pm, Mesa Convention Center and Mesa Amphitheatre lure visitors with patriotic decorations, family and live entertainment, exhibits, and of course, fireworks. The highlight of the festival is the Revolutionary War reenactment from We Make History. Kids can enjoy a carnival with rides and inflatables, a splash zone, and free rides on a kids' train.
Fabulous Phoenix Fourth (July 4, 2023)
Fabulous Phoenix Fourth is the biggest festival in the state that attracts about 100,000 people. Festivities at the Steele Indian School Park in Phoenix start at 6 pm and culminate with a massive firework show at about 9:30 pm. The pre-fireworks program features live music acts from local bands, arts and crafts, vintage car show, a splash zone, and kids activities.
July 4th Tempe Town Lake Festival (July 4, 2023)
July 4th Tempe Town Lake Festival takes place at Tempe Town Lake and Tempe Beach Park. It features one of the largest firework displays in Arizona, which starts at about 9:30 pm. Other entertainment includes carnival rides, rock climbing wall, face painters, relay races, and local bands performing on the Main Stage.
Flagstaff Fourth of July Celebrations (July 1–4, 2023)
Flagstaff hosts Fourth of July celebrations with Annual Greater Flagstaff Chamber of Commerce Parade. In the evening, attendees relax on the grass with the Lights on the Lawn fireworks show at the Continental Country Club. Flagstaff also offers lots of hiking, camping and mountain biking, a great way to spend a long weekend.
Bisbee Celebration (July 4, 2023)
A former mining town of Bisbee has not only historical buildings but also an interesting tradition of coaster races during the 4th of July celebration. Funny homemade cars which speed up to 40 miles per hour are driven by kids and teenagers on a curvy track starting from 8 am. After the races, the parade starts in the Warren district at 11 am., followed by the Mucking and Hard Rock Drilling competition, which goes back to mining traditions. The fireworks over Vista Park conclude the celebration.
Sierra Vista Fireworks (July 4)
Sierra Vista is a great hiking destination that serves as a trail head to the 800-mi Arizona Trail that runs between the border with Mexico and Utah. Before your hiking adventure, you can take a glimpse of the Annual Spectacular 4th of July Fireworks Show in town that starts at 8 pm.
Grand Canyon Area Events
Grand Canyon is a unique place that is especially scenic during America's Day. Even though there are no fireworks in the Grand Canyon National Park, many local celebrations make this day special. In the morning, visitors can head to East Rim 4th of July Parade in Page starting at 10 am. The parade ends with the street festival with food and entertainment. The town of Tusayan, south of the entrance to the park hosts a parade at 2:30 pm. In nearby Williams, festivities include a chili cook-off, antique car and tractor show, team roping competition, and a parade at 10 am.
Clarkdale Celebration (July 4, 2023)
Clarkdale, home of Verde Canyon Railroad, is one of the best holiday destinations in the state. The morning starts with a pancake breakfast in historic downtown and the Children's Parade with bikes and pets down Main Street. After that visitors can head to Verde Canyon Railroad's depot to continue the celebration. Verde Canyon Railroad's "Firecracker Express" on July 4th is a one-of-a-kind trip. Guests are treated with All-American Barbecue on the patio and a patriotic encounter with a bald eagle at the train depot. The train departs at 1 pm onto the scenic route through the Sedona area with stunning views of the Verde River and red cliffs.
4th of July in Payson (July 4, 2023)
Payson is a great destination for enjoying outdoor activities like fishing, camping, and hunting. With a few scenic lakes and hilly trails, it is also perfect for mountain biking and horseback riding. A local Fourth of July celebration is an authentic display of Western Heritage. Activities include live music, flag-raising ceremony, reading of the Declaration of Independence, games, contests, and fireworks.
Prescott Celebrations (June 28–July 4, 2023)
Prescott is famous for its 4th of July Rodeo that has been held annually since 1888. Some call it the World's Oldest Rodeo! Prescott Rodeo features bareback riding, barrel racing, and cattle roping. What a great way to celebrate America's independence. Other activities in the city include rides, live music, and fireworks.
Show Low Freedom Fest (July 4, 2023)
Show Low starts celebrations with an annual Freedom Fest parade at 9 am on Main Street. The parade is followed by the Show Low Main Street Farmers Market & Art Walk held from 1 pm to 5 pm, where you can find locally grown produce, artisans, and craft vendors. There is also live music, games, and activities starting from around 3 pm. The largest firework display in the White Mountains area kicks off at 9 pm.
Find hotels and airbnbs near 4th of July (Map)