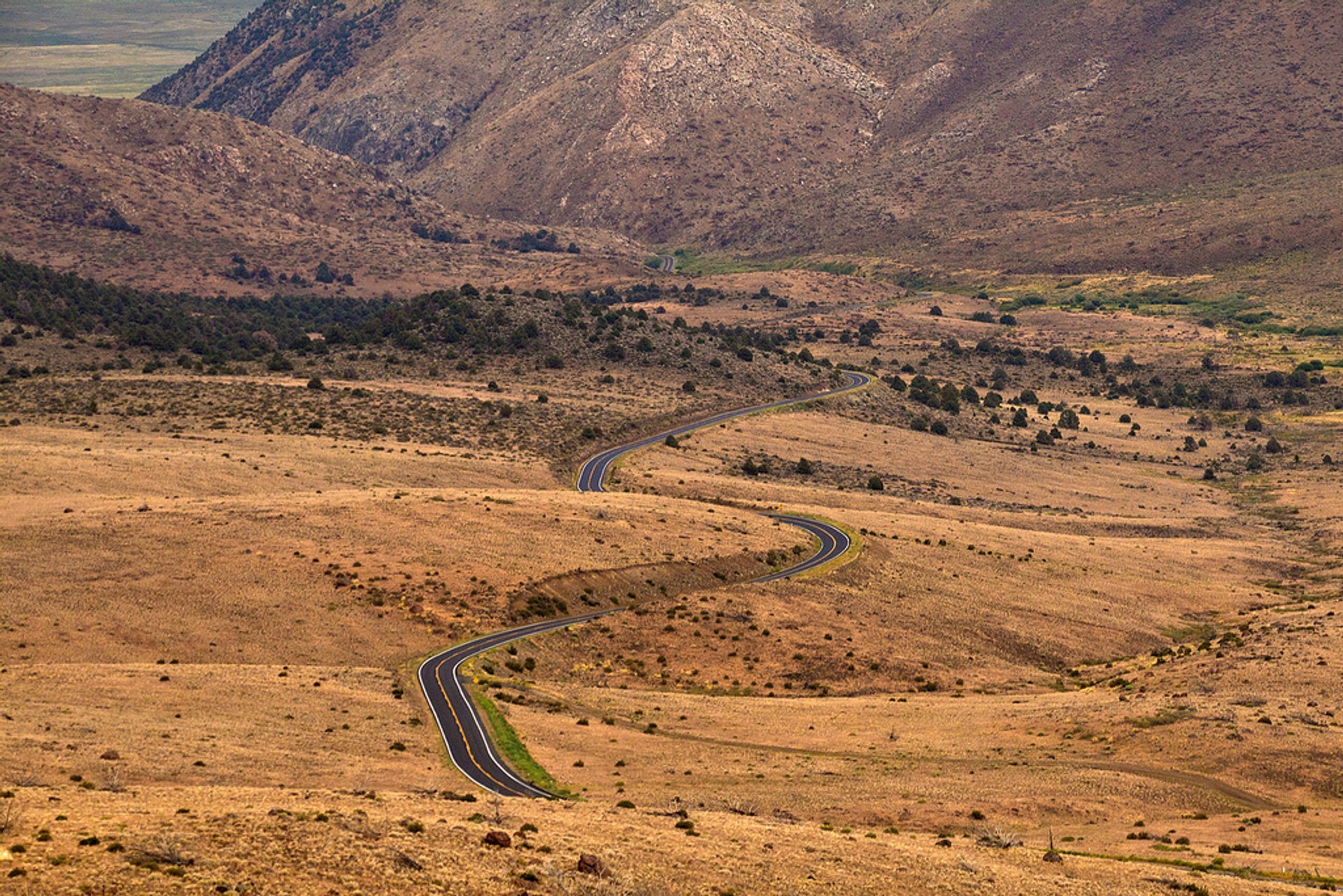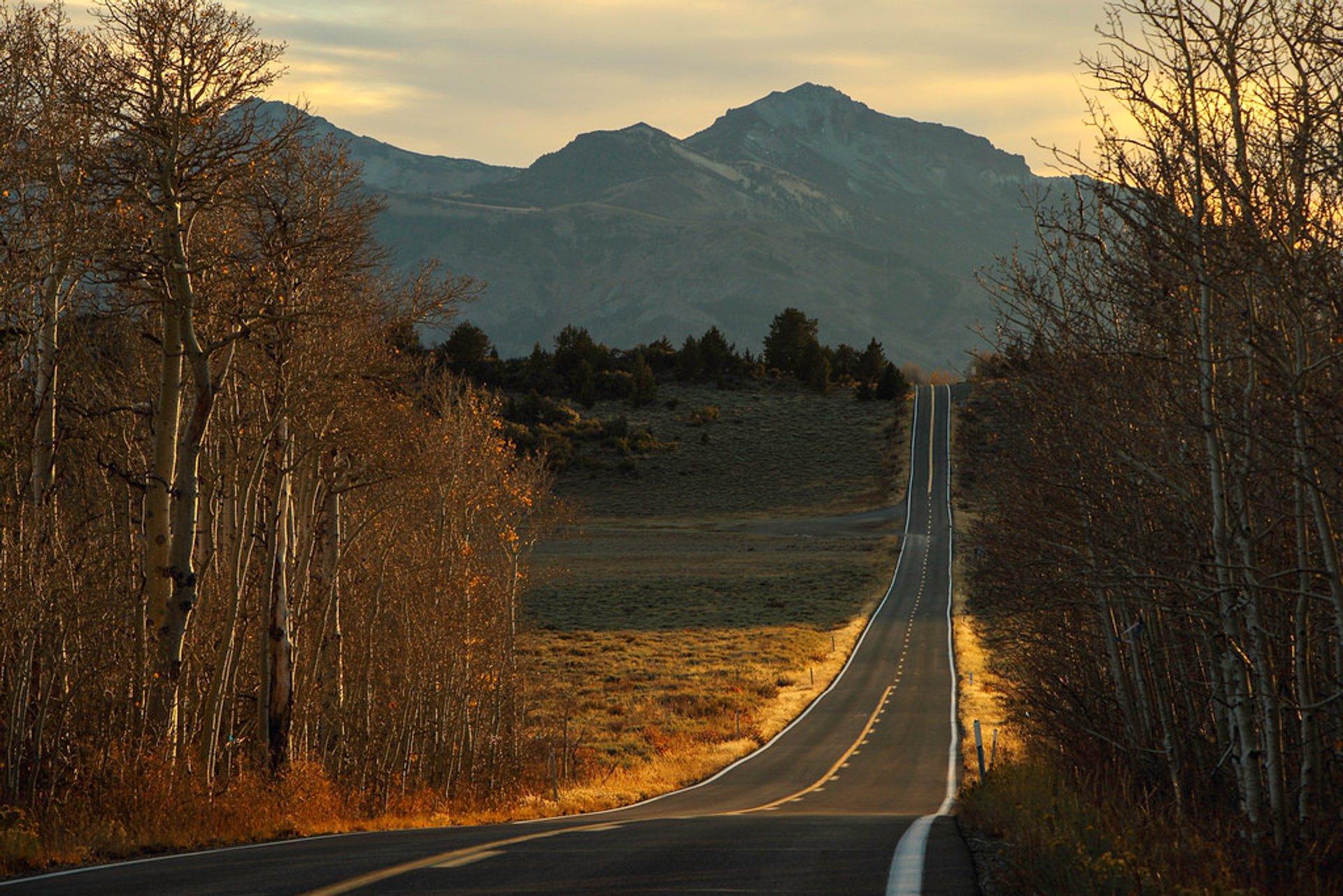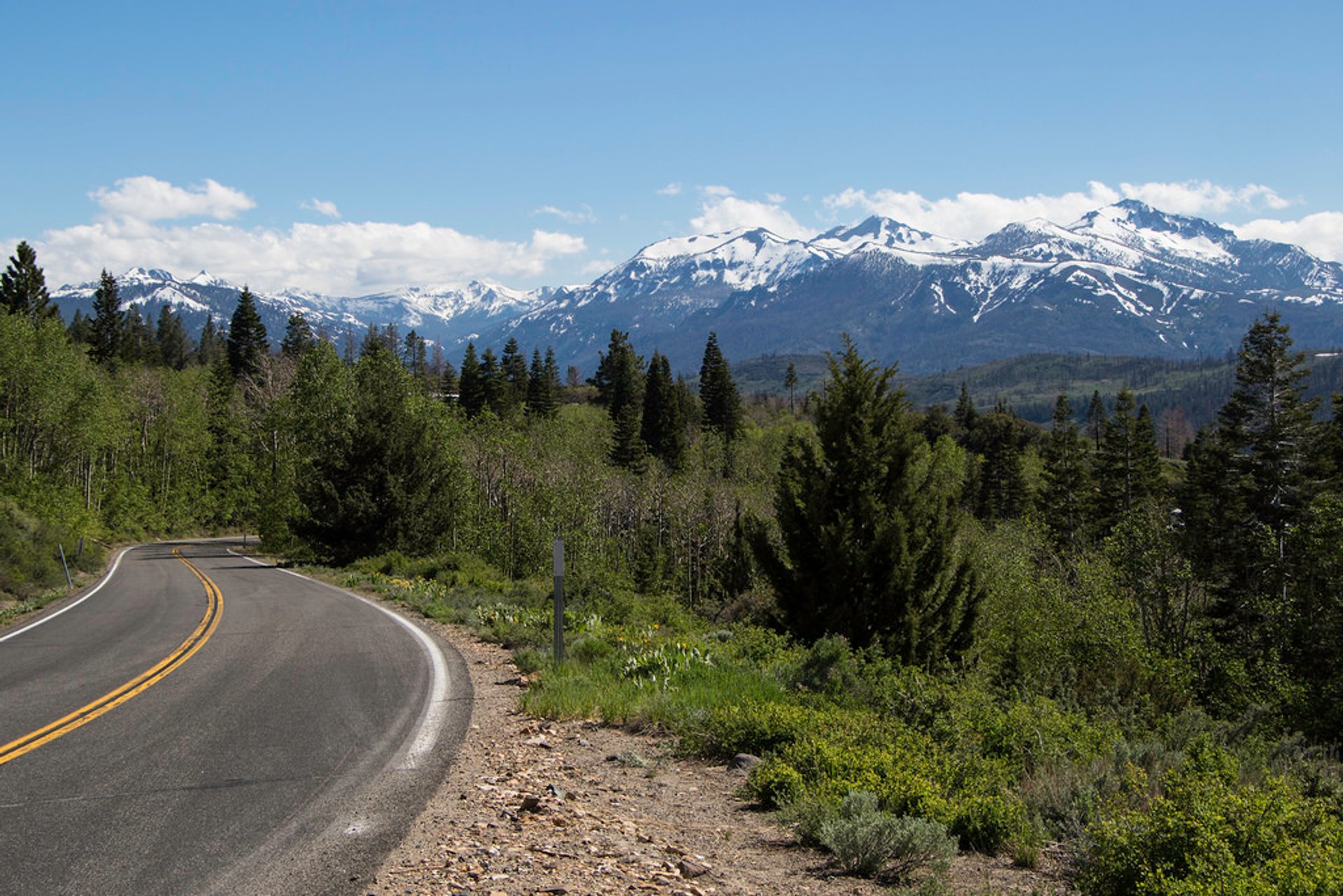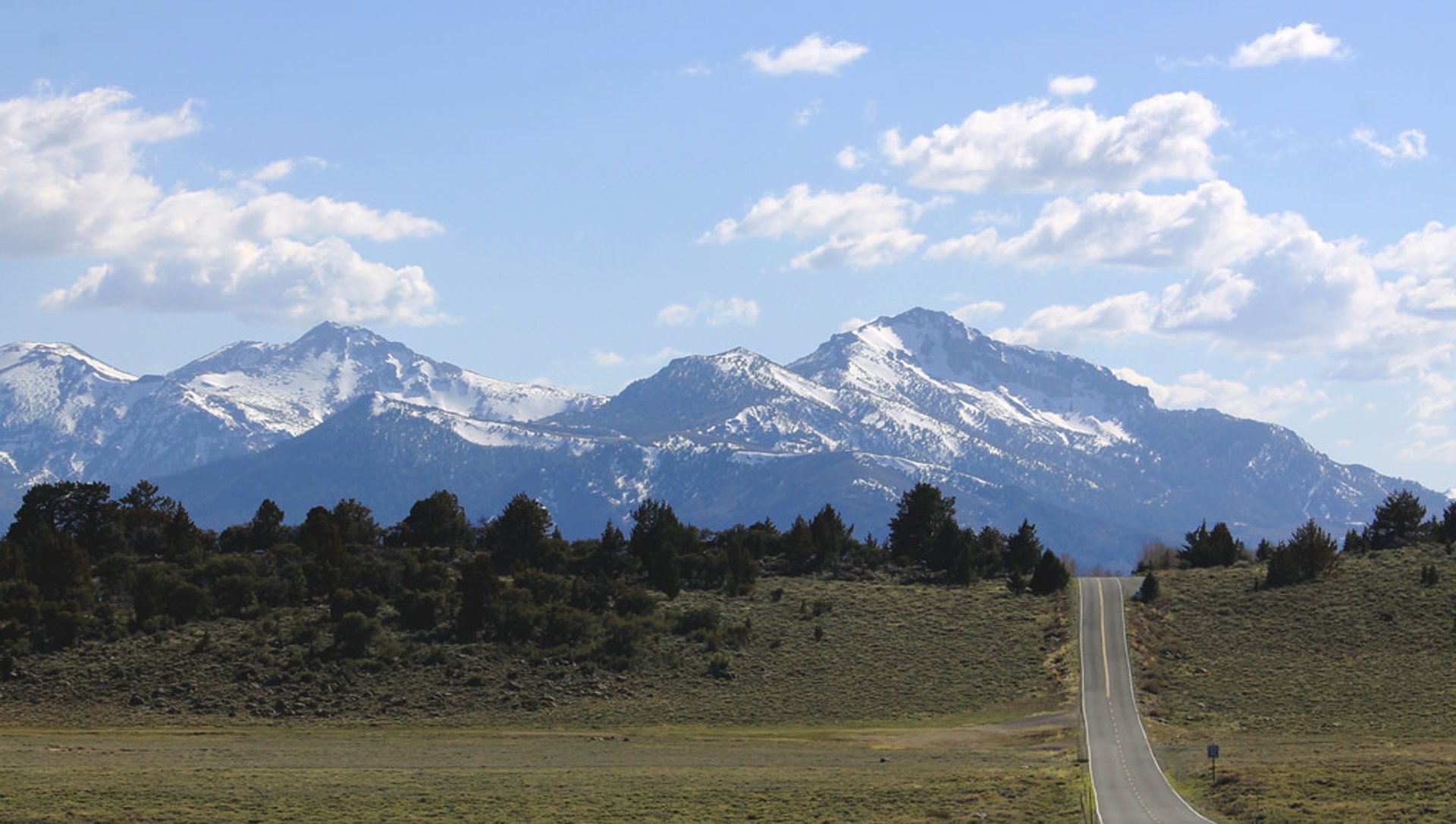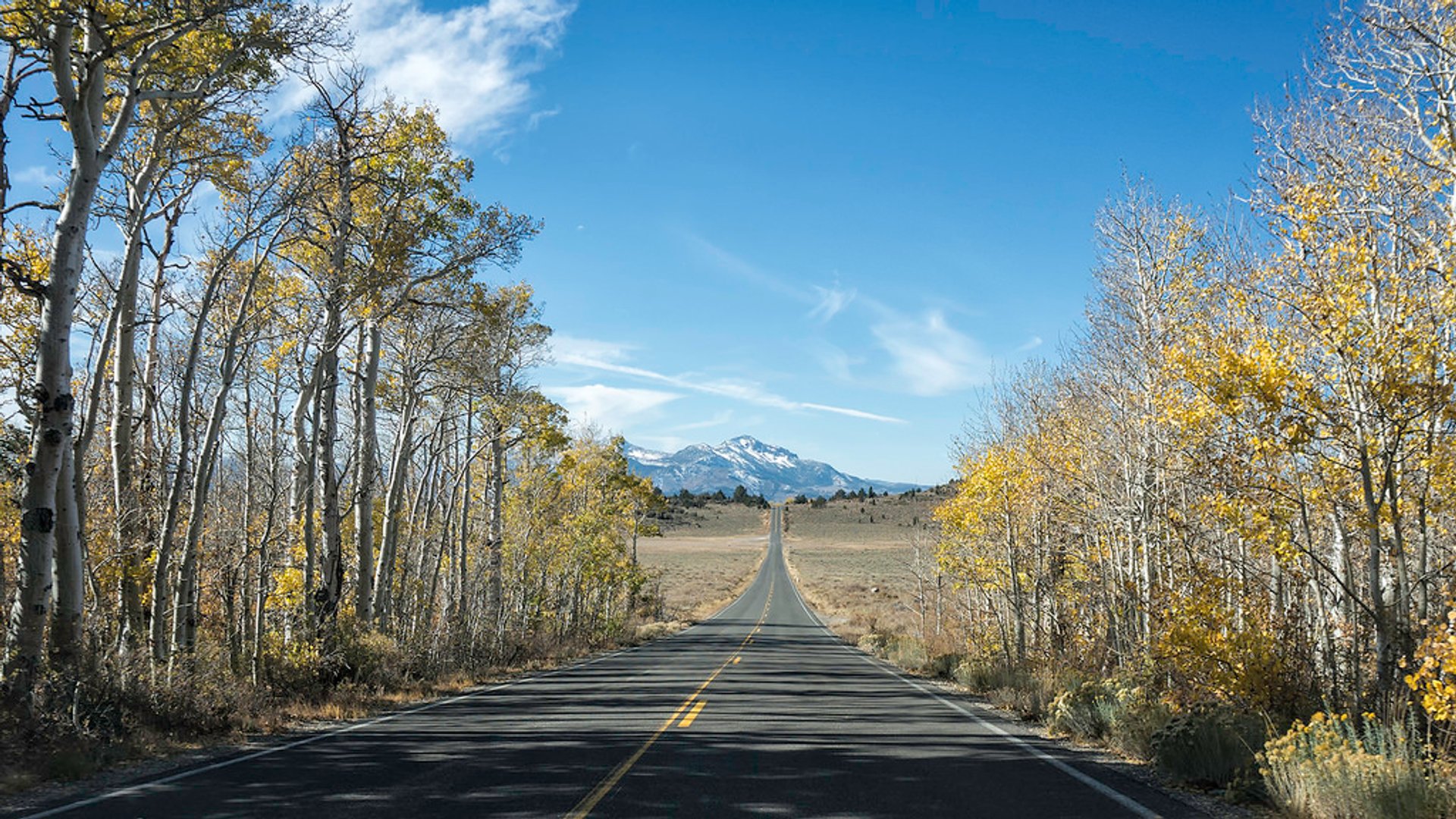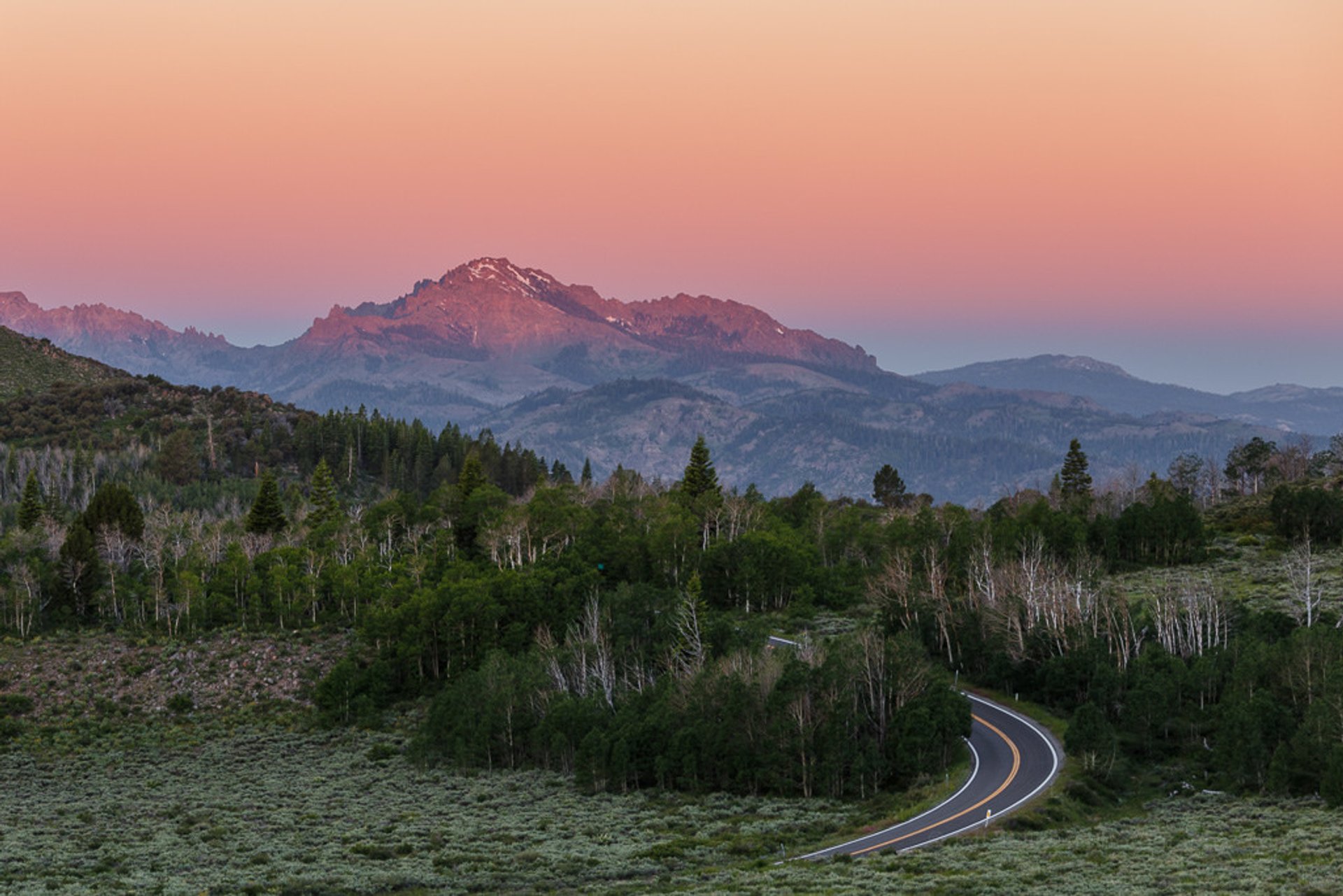 Monitor Pass is nestled within the Sierra Nevada mountains, southeast of Lake Tahoe, California. The pass was named after the nearby silver mining town. The highway through the pass—State Route 89—was paved in the 1950s, ensuring better and faster access. However, State Route 89 over Monitor Pass is closed in the winter due to snow accumulation. Highway 89, also known as Robert M. Jackson Memorial Highway, is usually open to traffic from late April to mid-November. For the road information updates check the California Department of Transportation website.
Monitor Pass has an elevation of 2,534 m (8,314 ft) above the sea level. Once you get to the summit, there are plenty of hiking options. Take a gravel road to Leviathan Peak, 2,438 m (8,942 ft). Explore the nearby Heenan Lake, about 6.4 km (4 mi) from the pass. Below Leviathan Peak, there is a beautiful aspen grove that changes colors to vibrant hues during fall.
Monitor Pass summit offers spectacular views of the surrounding mountains—Ebbetts Pass, Sonora Pass, Carson Pass to the west, and Sweetwater Mountains to the east. Nevada desert peaks can also be spotted from the viewpoint. The Monitor Pass summit marker is slightly obscure, thus it's easy to pass by, so look for a granite slab on the right (if you are driving or riding from Heenan Lake up) nestled in Aspen trees.
Find hotels and airbnbs near Monitor Pass (Map)