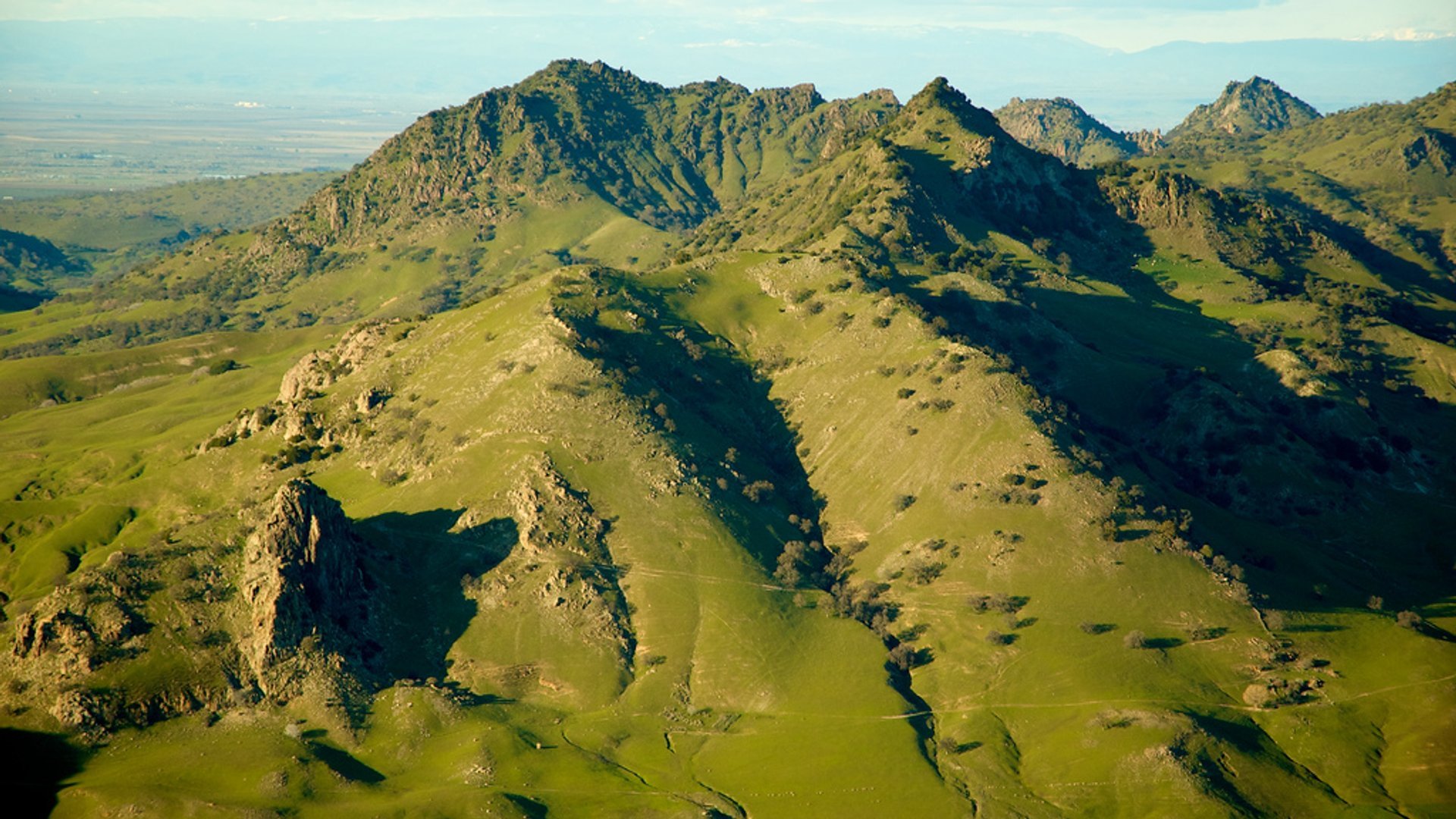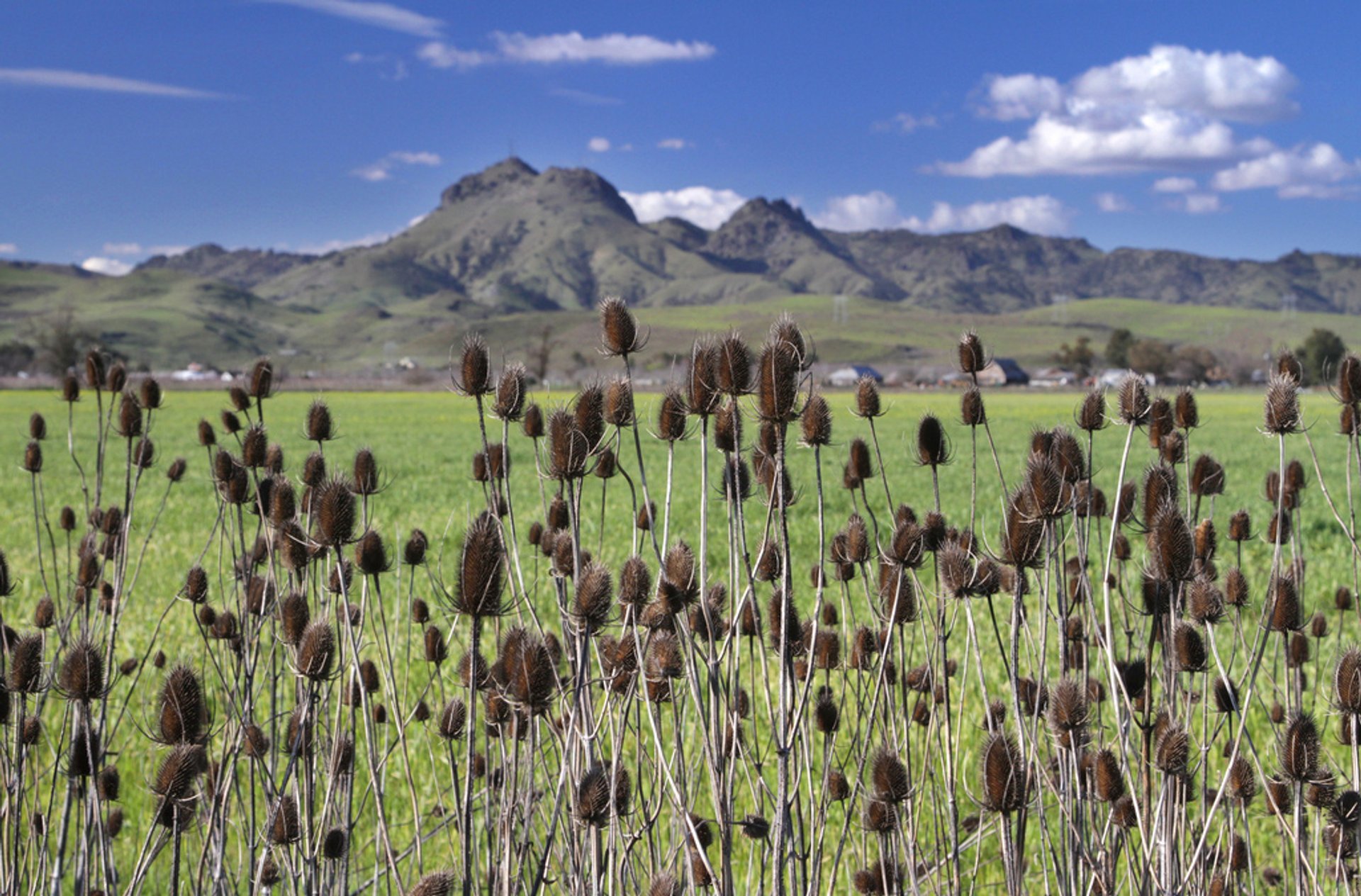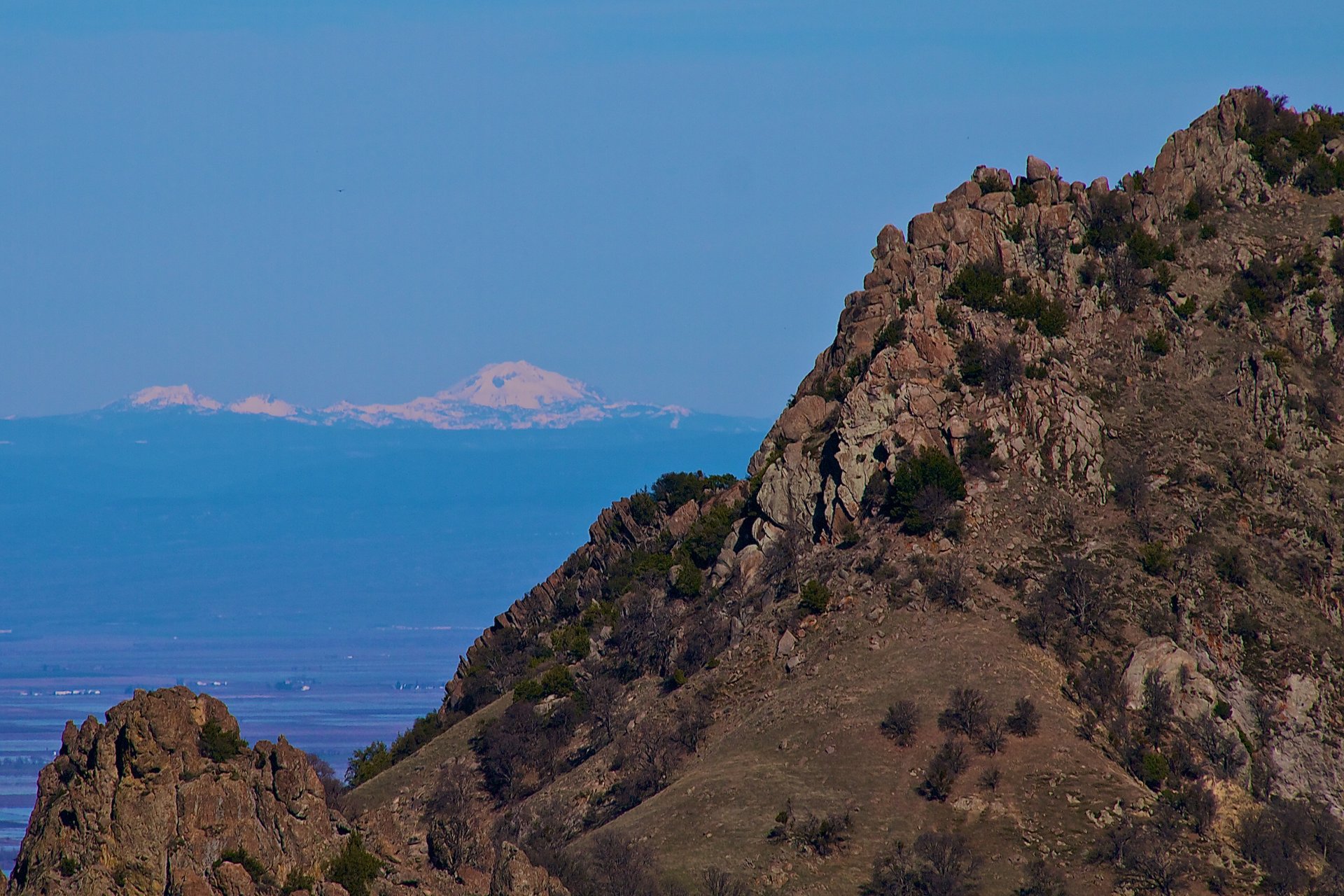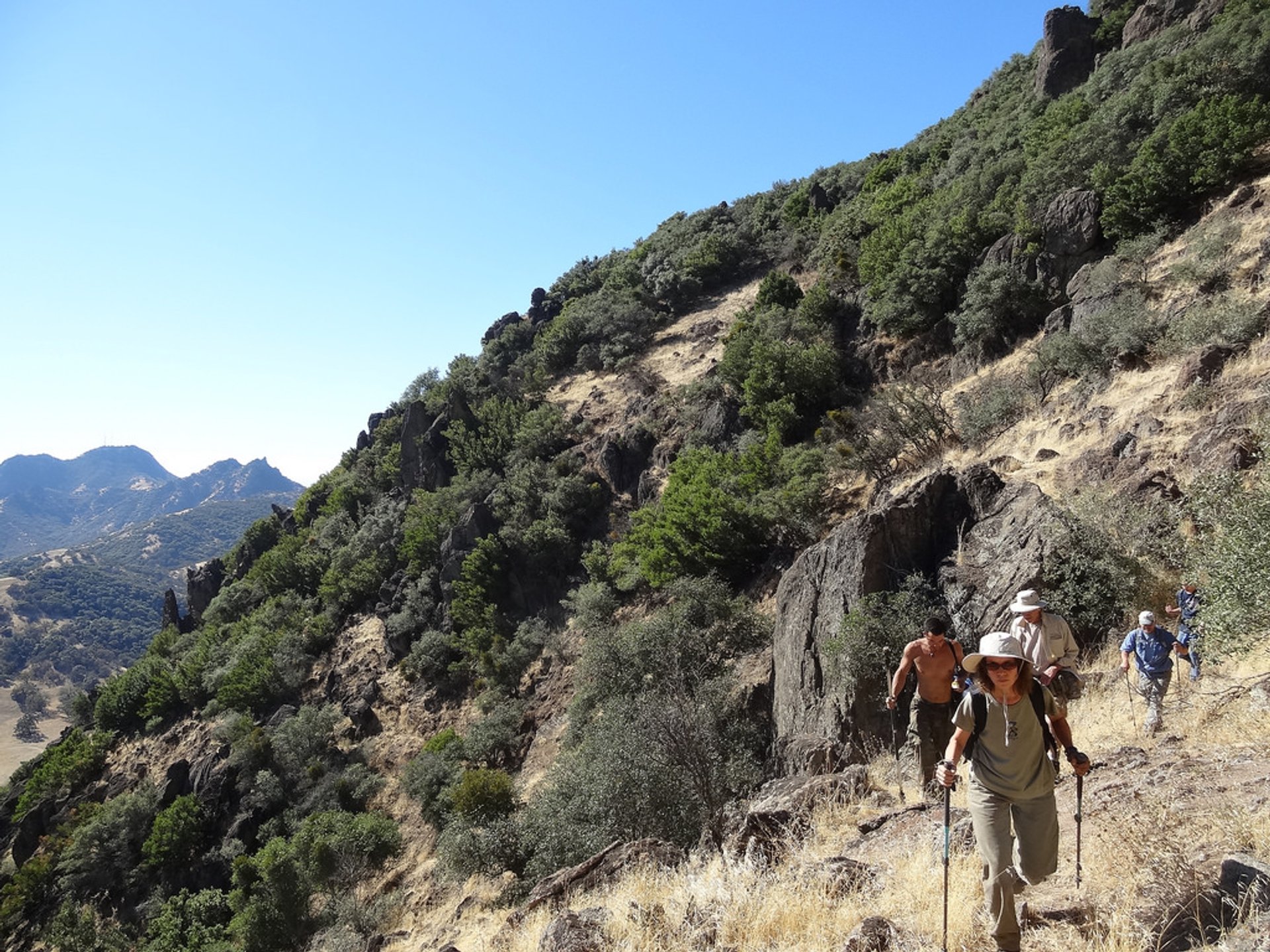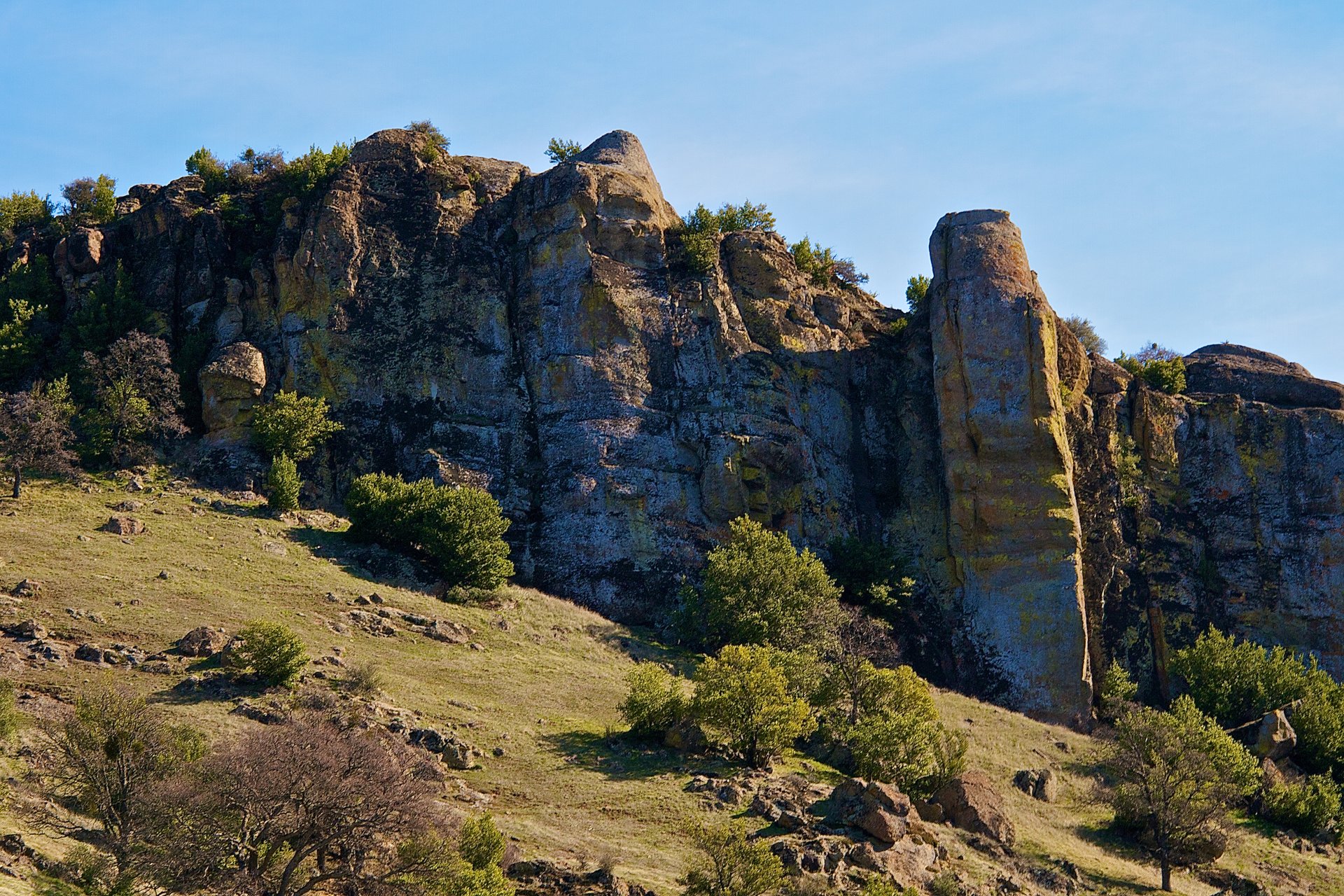 Did you know that northern California is home to the world's smallest mountain range? Well, now you know. The flat plains of the Sacramento Valley in Sutter County feature a volcanic cone, rising up to a height of 610 metres. The original name of the range was "Esto Yamini" which means "middle mountain." The Sutter Buttes are a series of small mountains and volcanic spires. The fact that it has multiple peaks, makes the Sutter Buttes a real mountain range.
Due to the fact that the Sutter Buttes are surrounded by private land, they are not easy to access. You can join one of the Middle Mountain Interpretive Hikes tours from late October to mid-May. The tour schedule is usually announced in early October for the fall and in February for the spring season.
The eastern side of the range is filled with oak forests, ravines, and creeks. This place is perfect for wildlife watching tours where you can see deer, squirrels, fox, bobcats, wild boar, and raptors like red-tailed hawks, owls, and golden eagles.
A little more trekking can be found on the way to the North Butte. Here you will need a pair of good mountaineering boots. From the peak you can get a great view over Sacramento Valley. At a height of 645 meters the South Butte summit is another exciting spot that has been kept secret.
Find hotels and airbnbs near Sutter Buttes (Map)