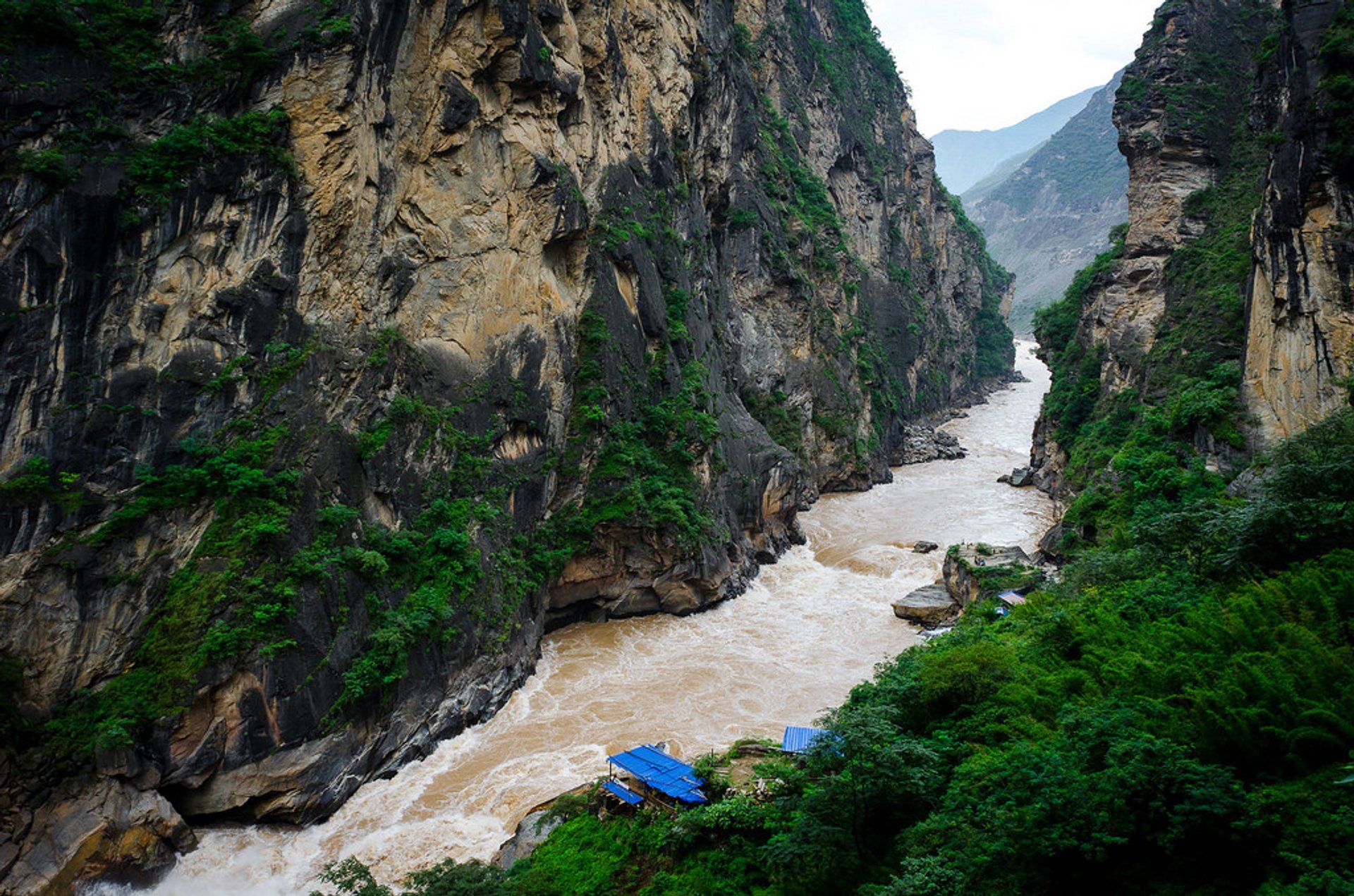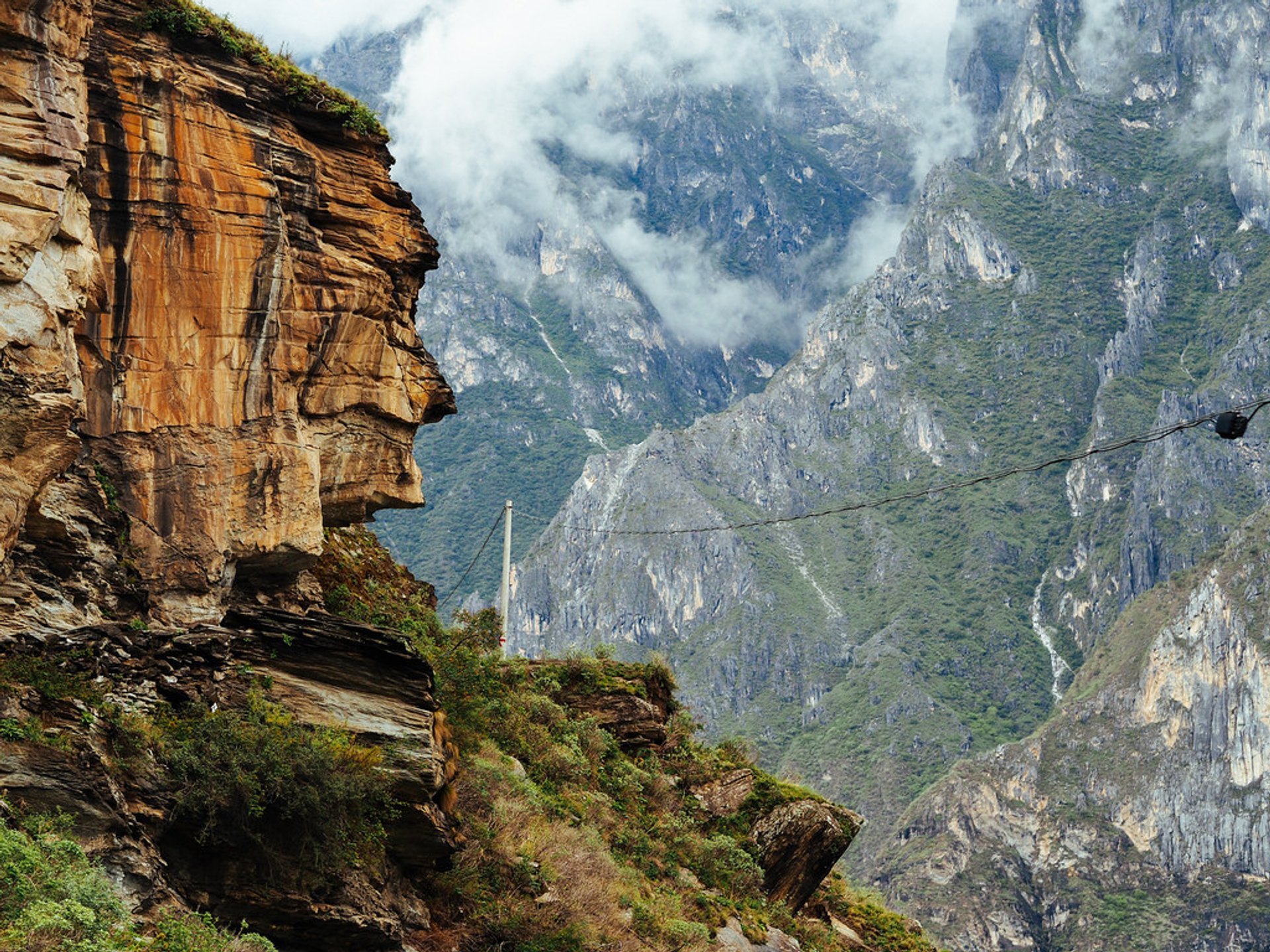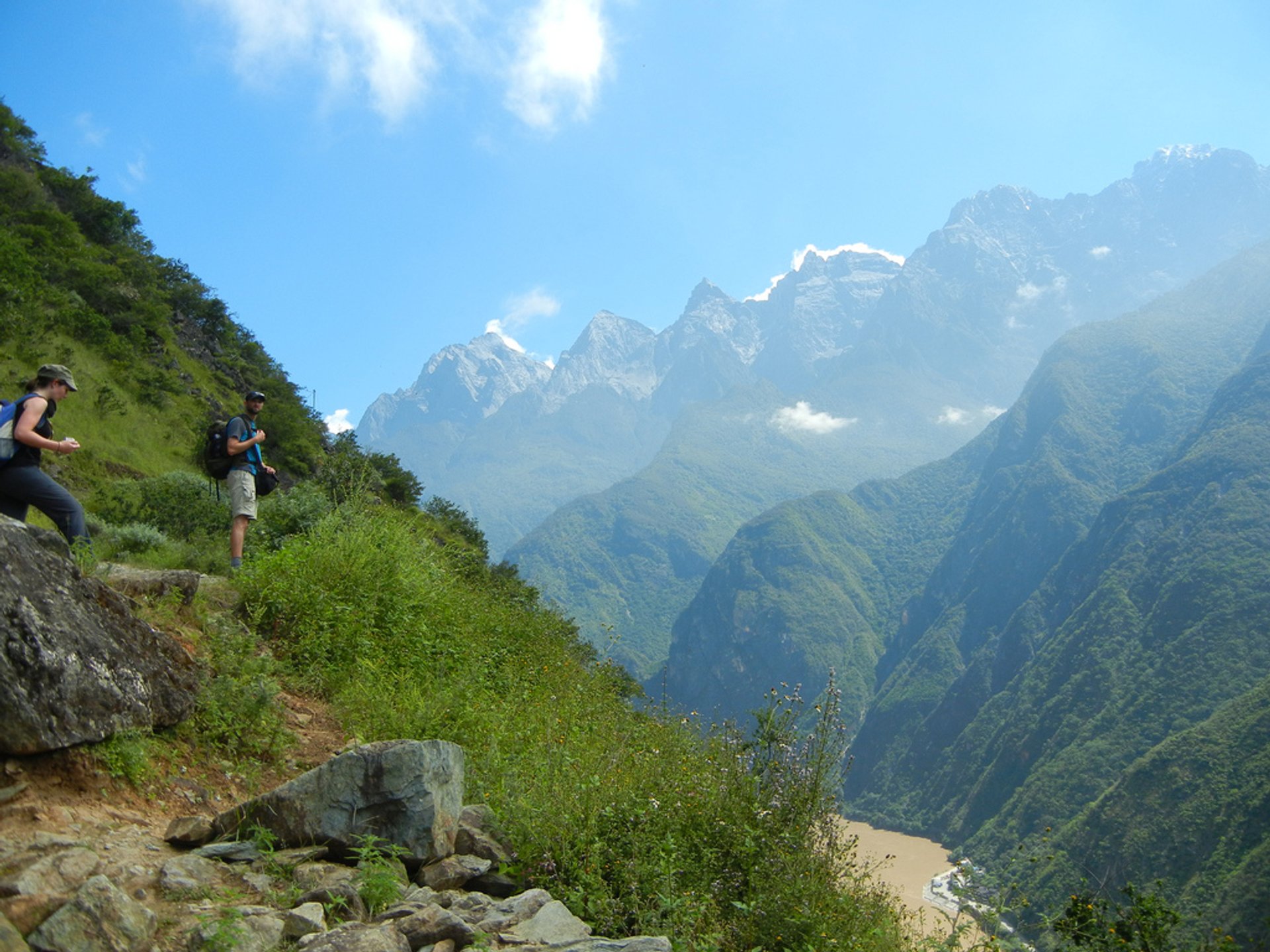 The Tiger Leaping Gorge trek in Yunnan is one of the most beautiful treks China has to offer. The maximum depth of gorge is approximately 3,790 meters from the river to the mountain peak. The inhabitants of this area are primarily the aboriginal Naxi people, who live in small hamlets. Their primary livelihood is based on foreign and Chinese hikers and grain production.
The trail goes high on the northern side of the gorge passing through the shady forest, quiet villages, verdant terraced farmland and blustery precipice. The snow-covered peaks of Haba Snow Mountain and Jade Dragon Snow Mountain shadow both sides of the gorge.
There are two trails on the northern side of the gorge: the upper and the lower ones. The upper route goes up a few hundred meters from Qiaotou and ends near the Middle Tiger Leaping Gorge and Tina's GH. The lower route goes to the Upper Tiger Leaping Gorge viewing platform and continues to the Lower Tiger Leaping Gorge and the Walnut Grove. It is also frequented by tourist buses.
On average, the hike lasts for two days. You may also hike at a slower pace and unwind in the village quietude and take your time to appreciate natural beauty. On the other hand, experienced hikers can complete the hike in seven hours.
The best time to hike Tiger Leaping Gorge is winter, but also in spring and autumn. Summer (June to September) is not the safest time, for this is the rainy season, and the terrain gets too muddy and slippery. Moreover, in case of extremely heavy rains, some trails could be officially closed. So, better plan your adventures for the period between October and May.
Find hotels and airbnbs near Tiger Leaping Gorge Hiking (Map)