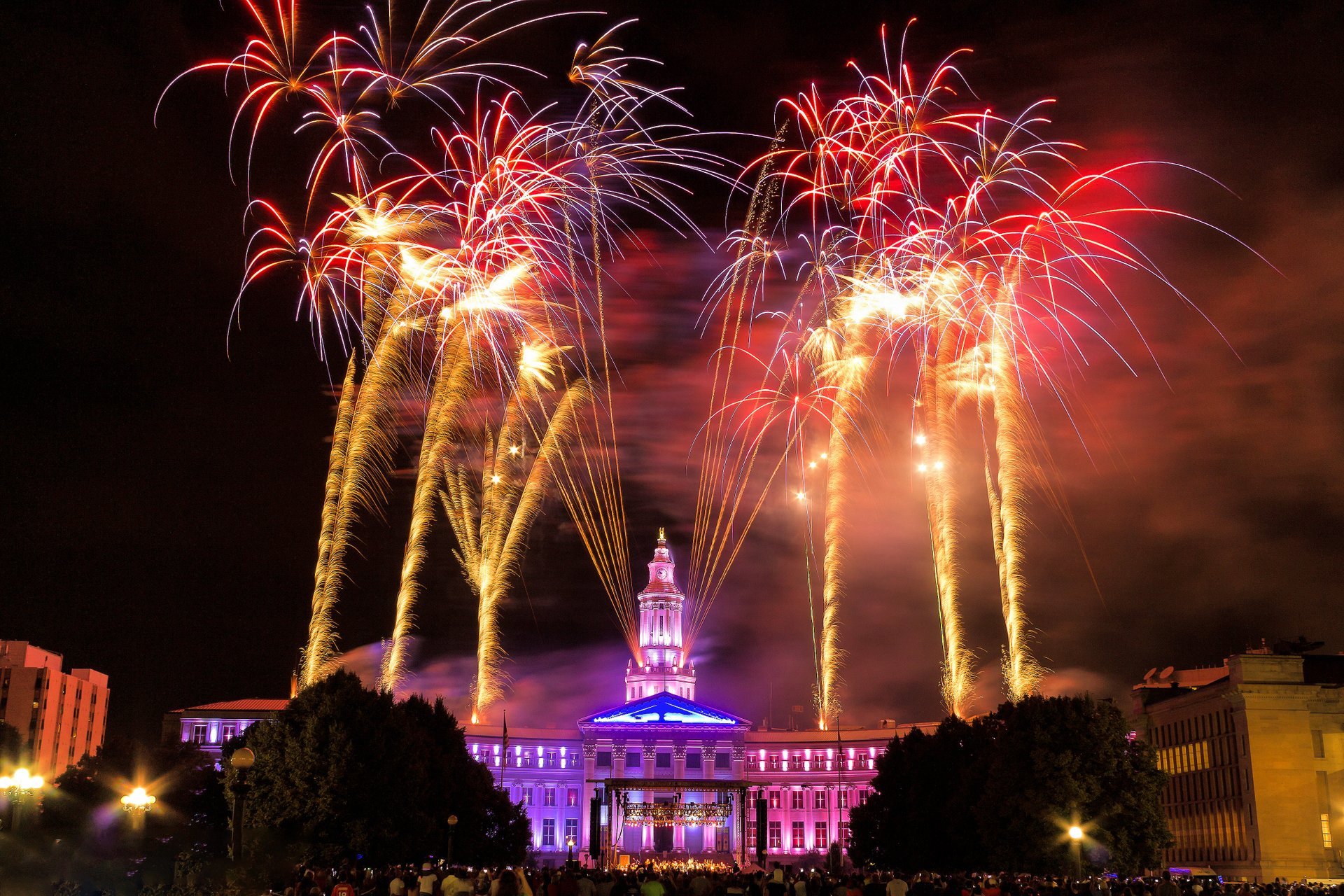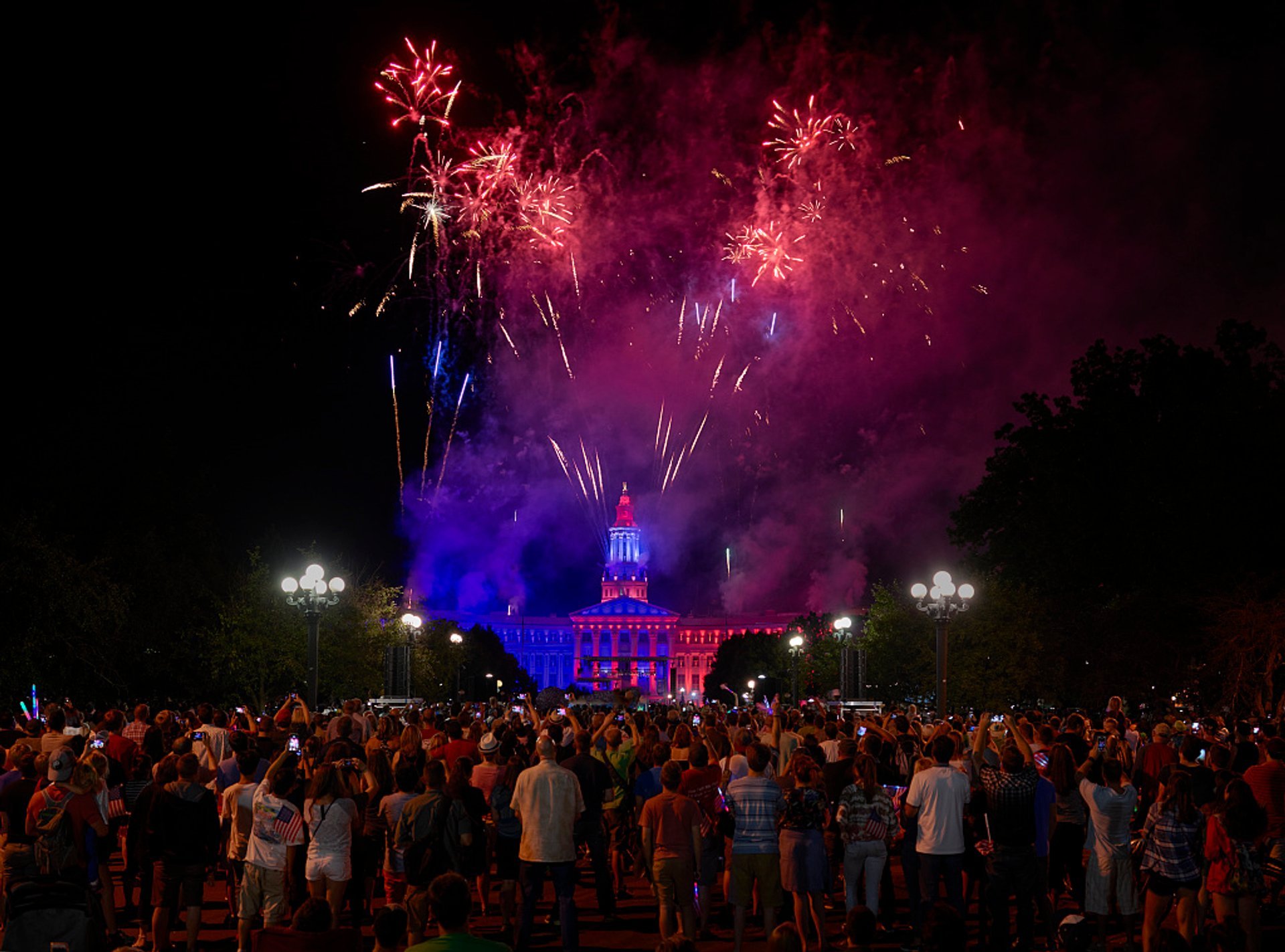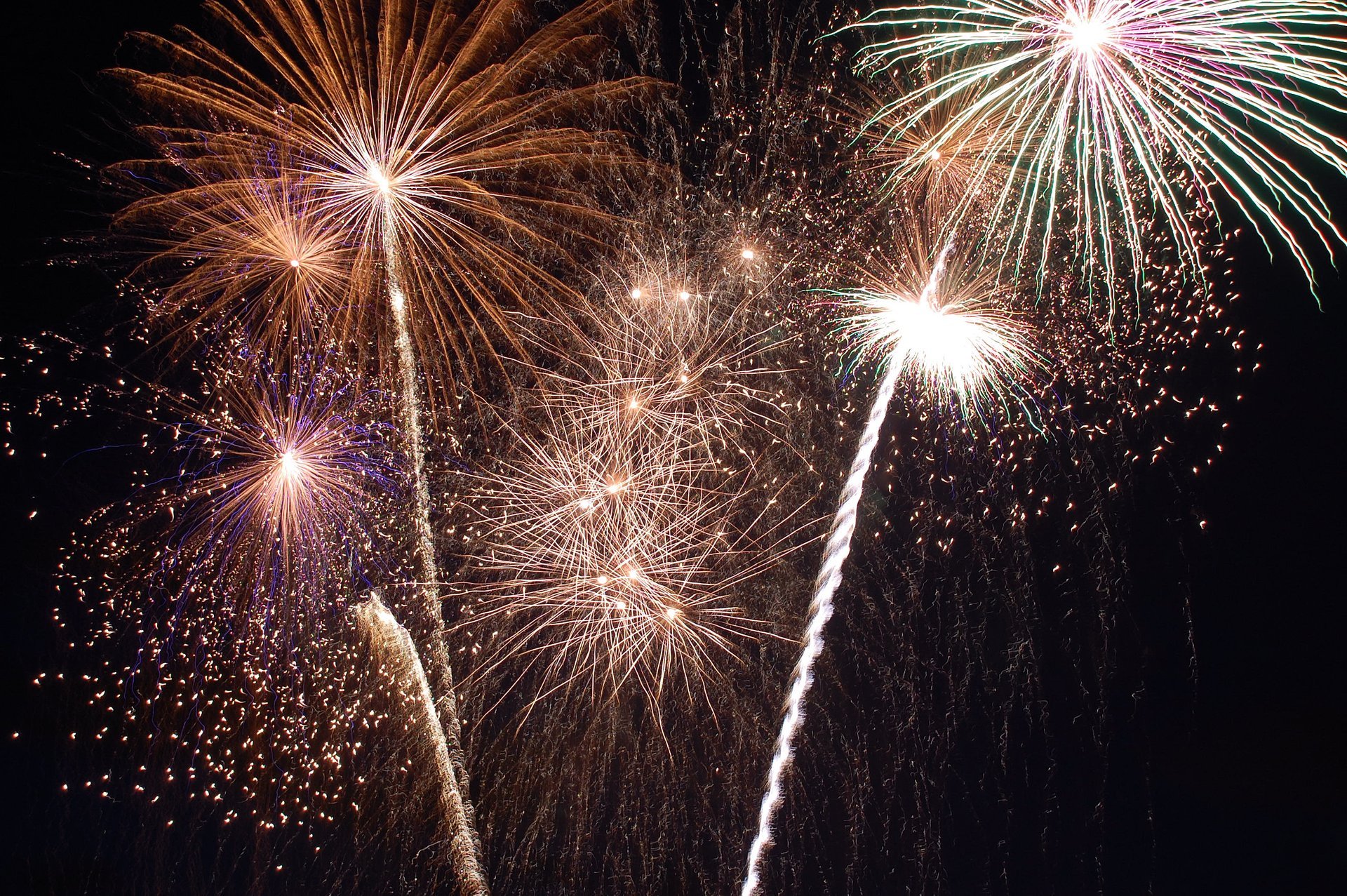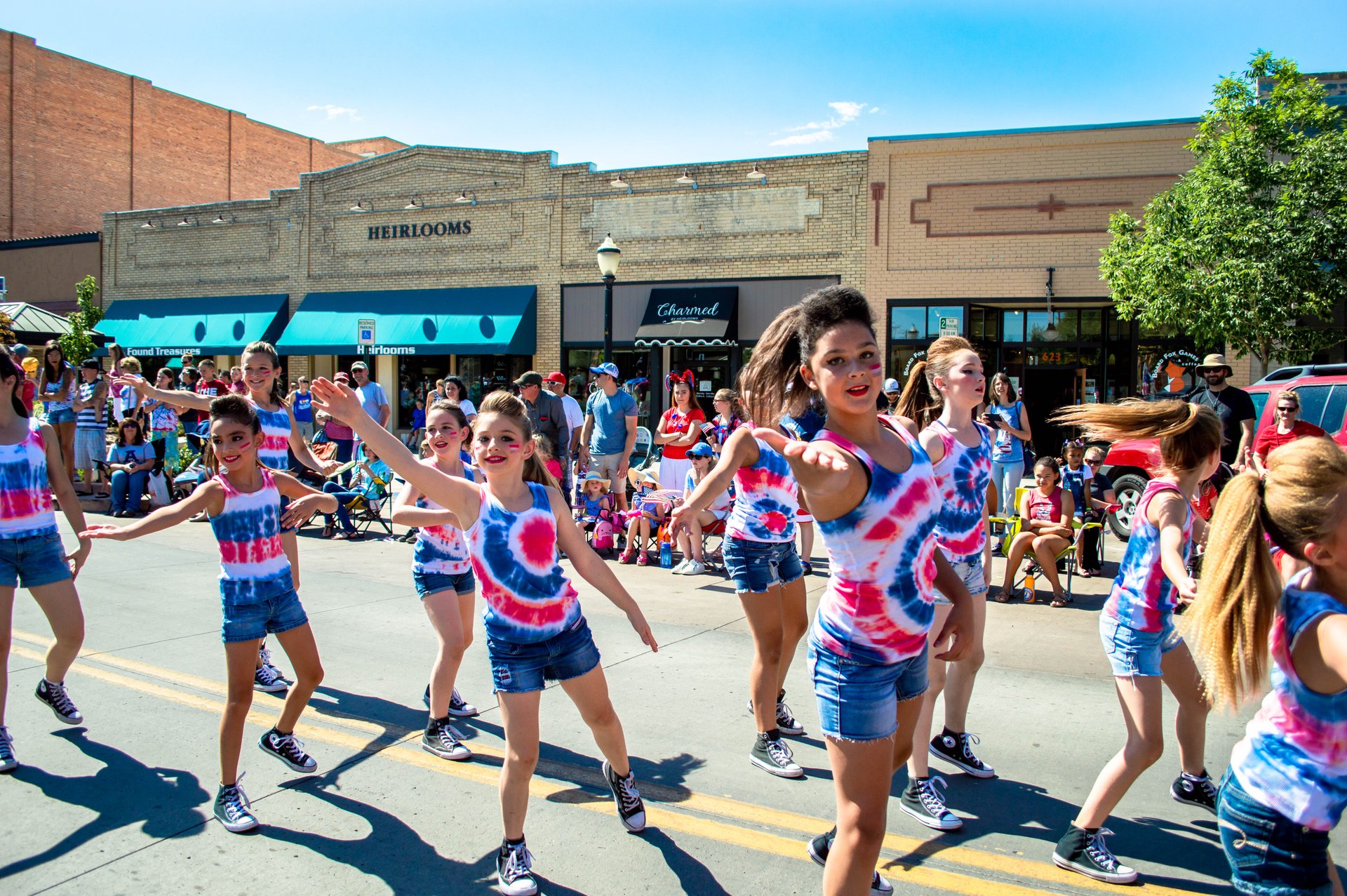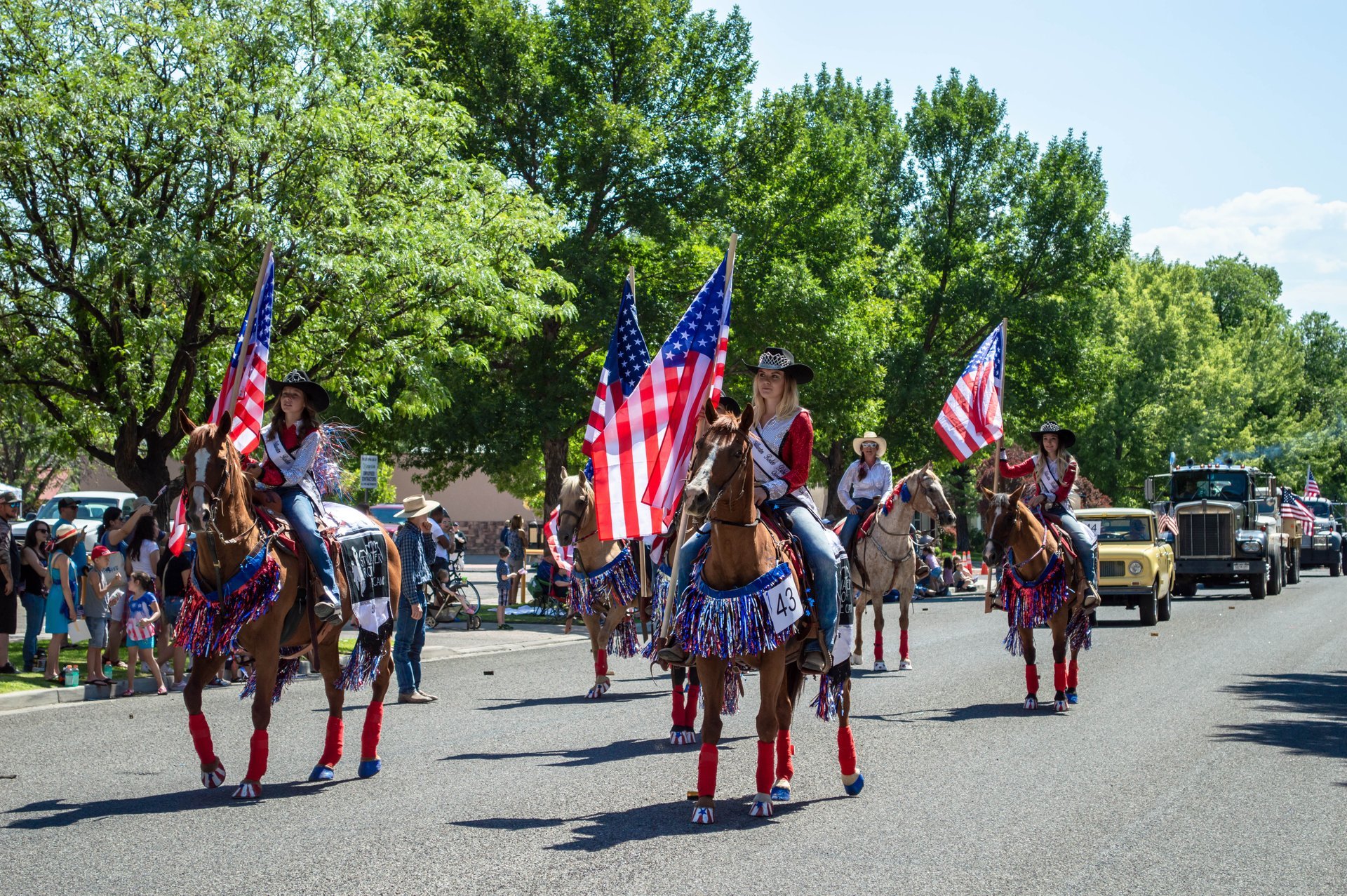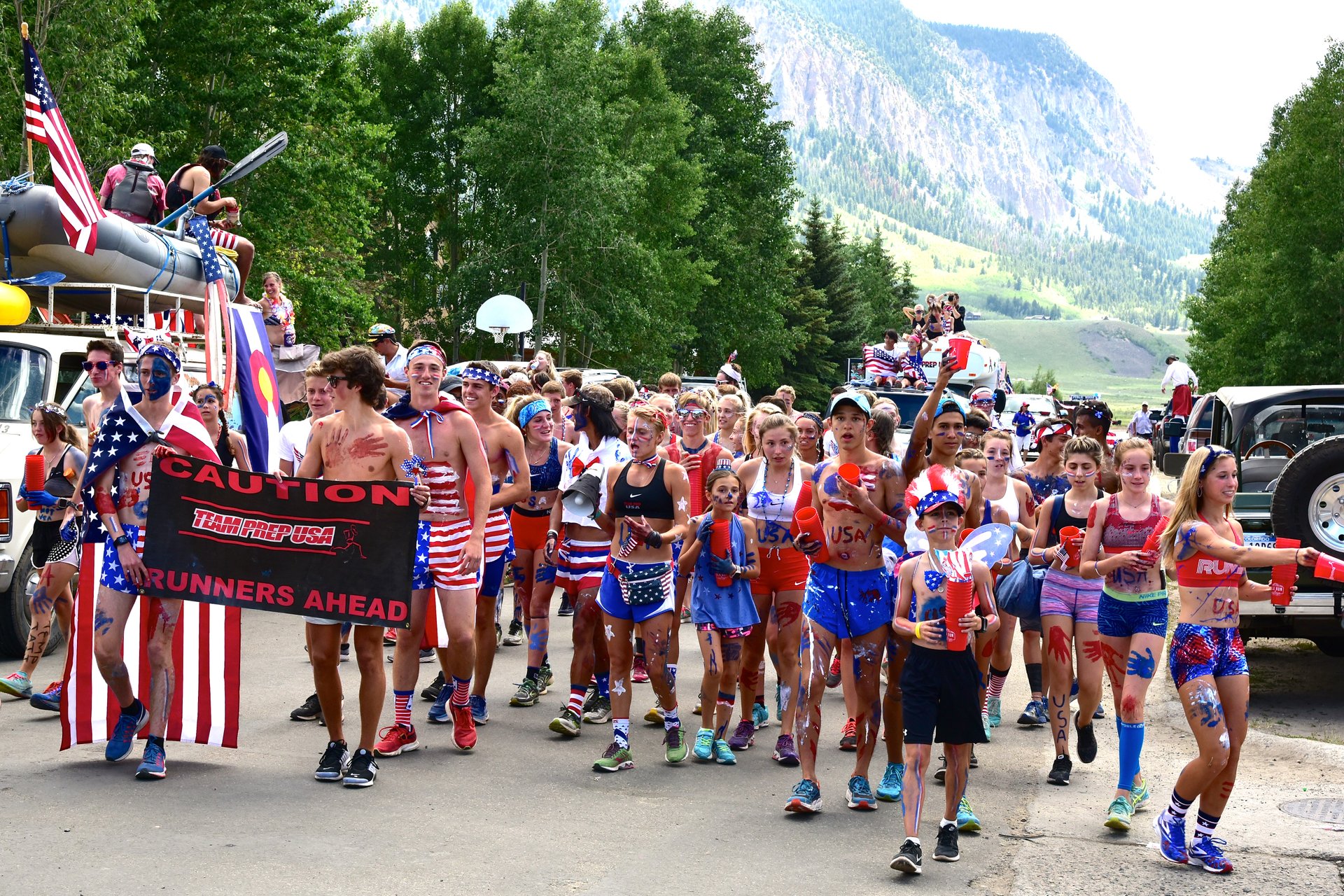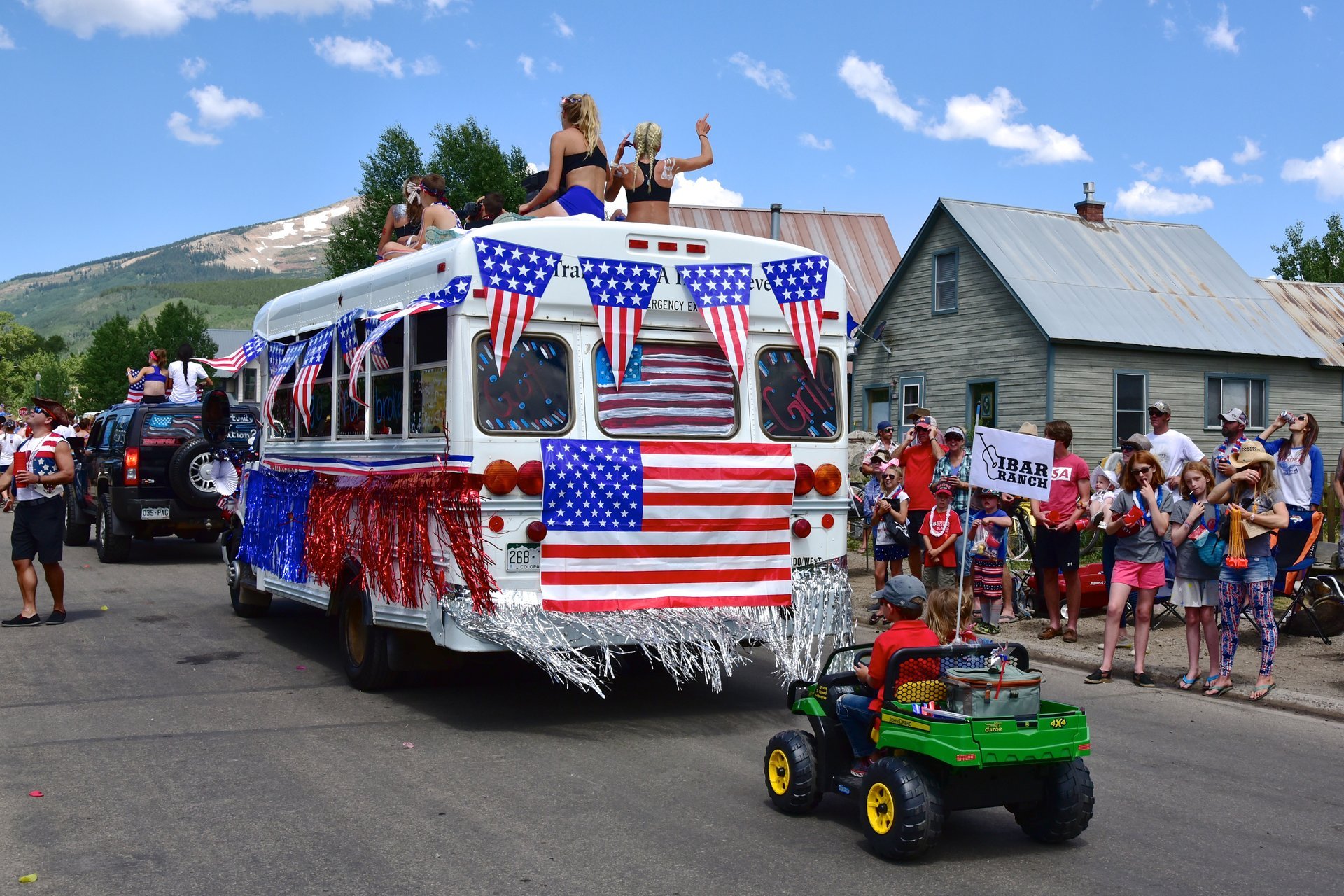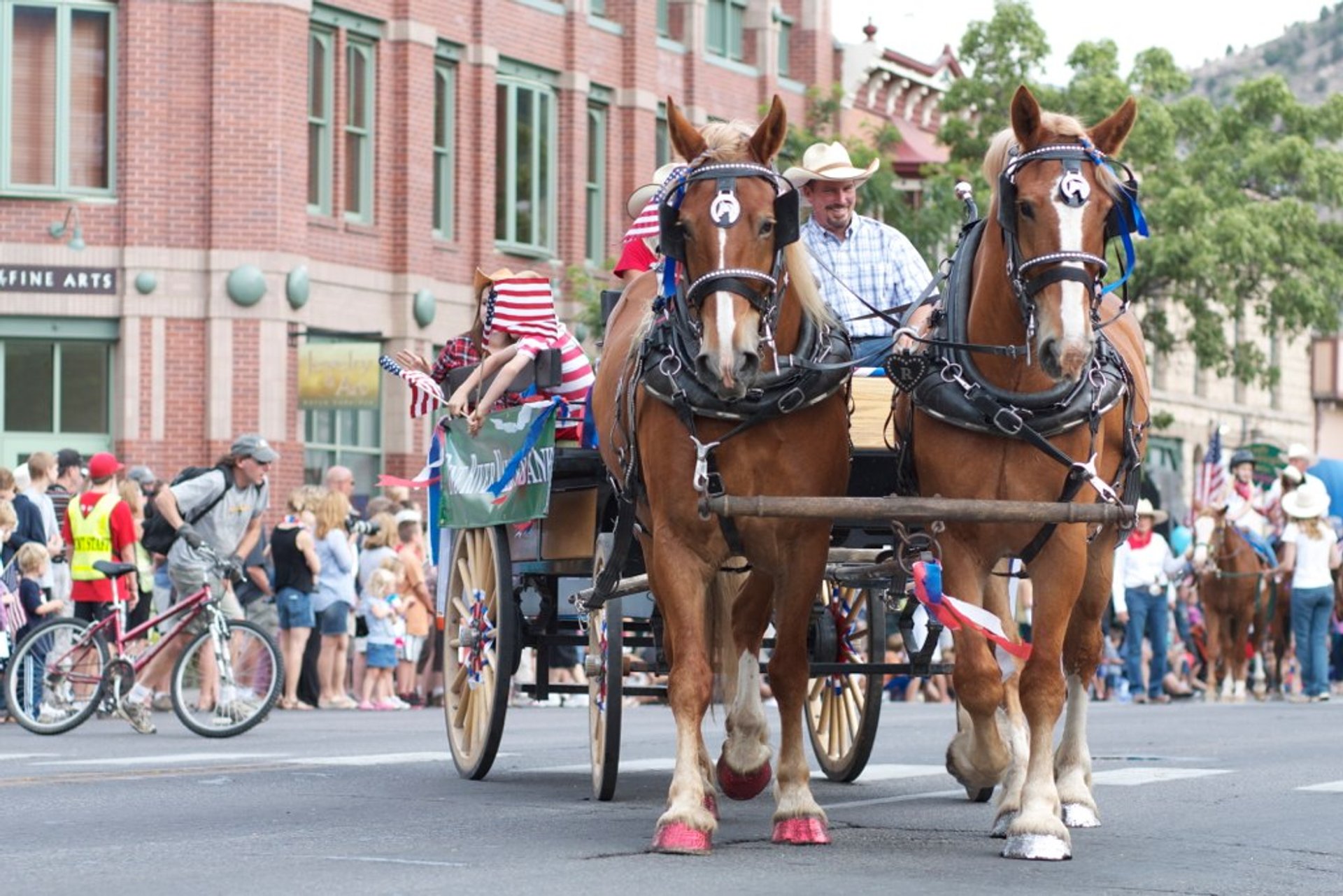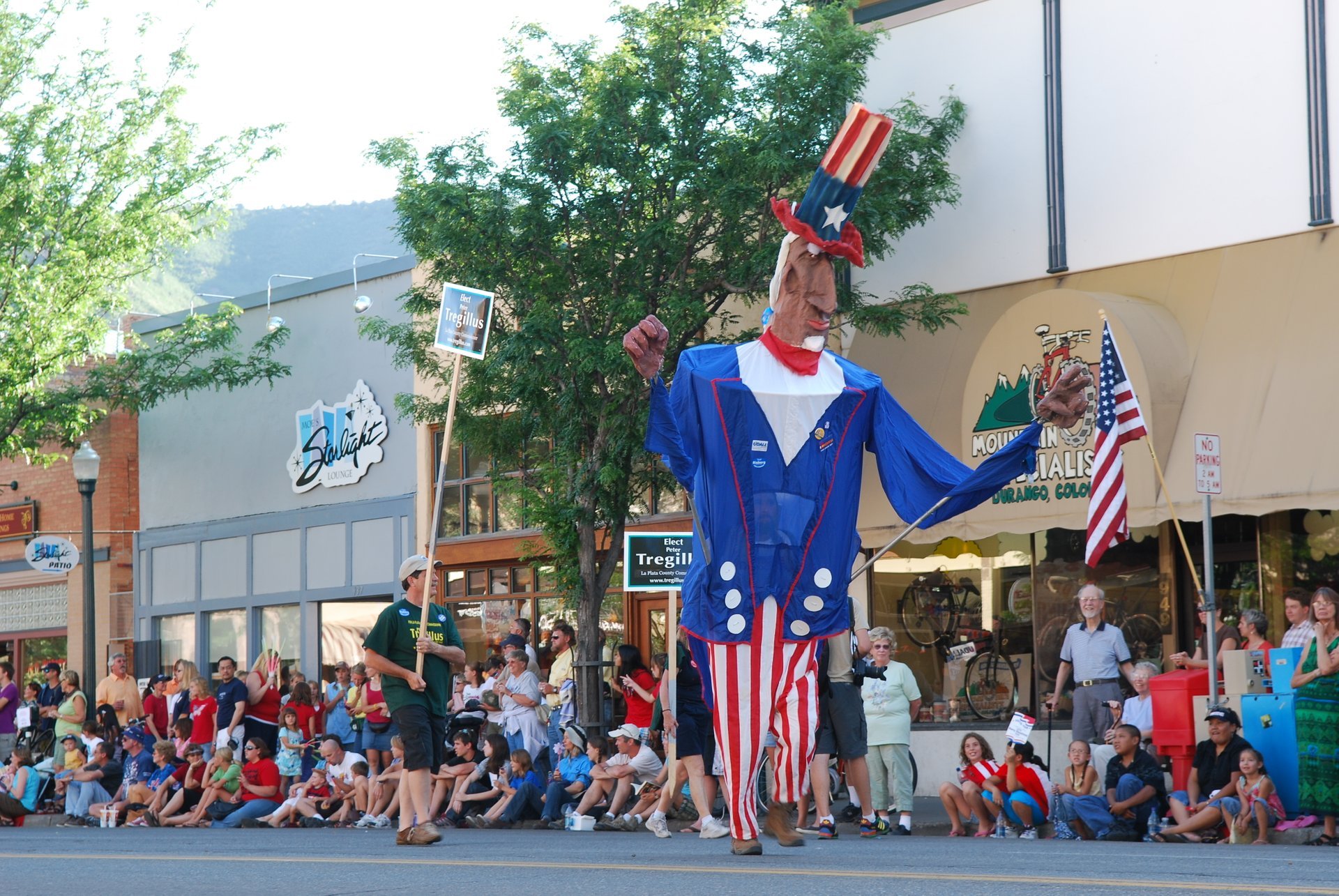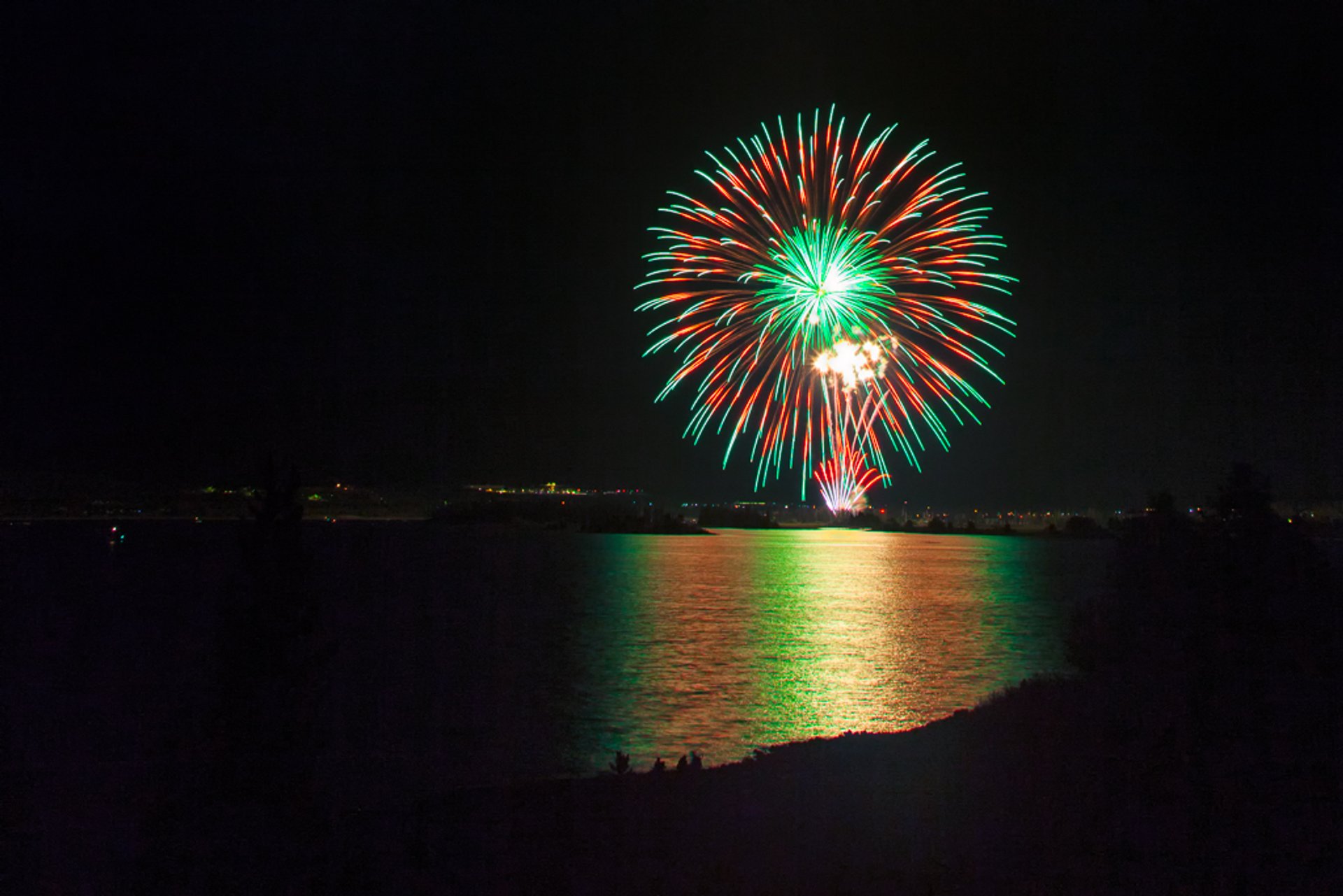 Colorado is known for its spectacular 4th of July firework displays, some of the best in the U.S. During the day, almost every city and town in the state holds festivities with parades, races, concerts, and fun activities. In addition to that, the weather in Colorado is at its best in July. While many states suffer from overwhelming heat, it remains pleasantly cool in the mountains. By this time, the snow has melted almost everywhere, so it's the prime season for hiking, climbing, and mountain biking.
Fourth of July in Civic Center Park (July 3, 2023)
The capital of Colorado enjoys an elaborate Fourth of July celebration on the Independence Day eve. Downtown Denver is decorated in patriotic colors and festive items. Civic Center Park is a prime location to have a traditional picnic and enjoy live music. In the evening, thousands of people gather to watch the fireworks show and laser show over the iconic County Building. Popular viewing locations include Golden Triangle, Civic Center Park, and the Auraria Campus.
4th of July Celebration in Breckenridge (July 4, 2023)
Breckenridge is a scenic mountain town well-known for its 4th of July celebrations on the backdrop of charming Victorian architecture. The celebration includes such adventures as a 10k Trail Run that takes runners to the elevation of 10,428 feet (3,178 m) and ends in Carter Park. The Firecracker 50 Mountain Bike Race challenges riders with all types of difficult terrain. There is also a traditional parade down Main Street with colorful floats from car clubs, bike clubs, and other organizations. The parade turns into a street party on Main Street. Most of the events take place on July 4th, but families can enjoy free concerts, movie showings, and art shows throughout the Independence Day Weekend.
4th of July in Telluride (July 4, 2023)
Telluride is one of Colorado's most scenic towns and ski resorts. On July 4th, it holds the annual Telluride Foundation's Rundola, a recreational foot race on the steep trail. Runners overcome 1,500 m (4,600 foot) with 13% incline, gaining 548 m (1,810 ft) of elevation. The race starts at the base of the gondola in Telluride and finishes at the top of the ridge near the San Sophia gondola mid-station. After the race, runners can relax by watching the parade along the Telluride's Main Street and enjoying a famous BBQ cooked for everyone by the Telluride Fire Department. The day ends with a considerable fireworks display.
Vail America Days (July 4, 2023)
Vail America Days is a popular 4th of July festival in Vail Village, a great hiking and biking destination. Vail Village hosts the parade that starts at the base of Golden Peak at 10 am and finishes in Lionshead Village two hours later. In the evening, there is an annual concert, beginning at 9:30 pm, which culminates with Vail America Days fireworks.
Grand Junction Independence Day (July 4, 2023)
Downtown Grand Junction is especially festive during the July 4th celebrations. The parade starts at 10 am, featuring many colorful floats, school marching bands, plenty of red, white, and blue decoration and costumes. Later, many people watch the Grand Junction Rockies baseball team game that is followed by a fireworks show. There is also the Independence Day Celebration Concert at Las Colonias Amphitheatre with patriotic music and songs.
Crested Butte 4th of July Celebration (July 4, 2023)
Adventurers and outdoor sports fans love the Crested Butte 4th of July celebration. Celebrations begin with the Breakfast at the Crested Butte Fire & EMS Department and Crested Butte 1/3rd Marathon. Family crowds can wake up later to watch the parade at 11 am, followed by a free concert in the base area at Red Lady Stage. Headlining performance usually ends at 9:30 pm. A bar is open at the lawn from 5 pm to 9 pm. If the weather is not too dry, then the concert is followed by fireworks.
Durango Celebration (July 4, unconfirmed in 2023)
Durango is located next to the picturesque San Juan National Forest and the New Mexico border. Fourth of July celebrations in town are quite massive due to a large number of students. Durango's Main Street turns into a massive street party with live music, dances, food, and lots of entertainment. Festive events include a Gourmet Breakfast, free concerts, a barbecue picnic, a parade, and a 5K run.
4th of July in Aspen (July 4, 2023)
The town of Aspen is a world-famous ski resort that is also very scenic in the summer. It hosts an old fashioned July 4th Celebration with Boogies Buddy Race, the Red Brick Bike Decorating contest, a parade, and a carnival for the entire family. In the evening, a spectacular display lights up beautiful mountains.
Grand Lake Celebration (July 4, 2023)
Fourth of July firework display over the largest lake in the state— Grand Lake—is definitely worth seeing! Besides the pyrotechnic display, Grand Lake town offers many fun activities during its annual celebration. It includes a parade, a carnival, and live music in several of the restaurants. Besides, you can enjoy Rocky Mountain National Park that offers hiking, fishing, camping, and much more.
Find hotels and airbnbs near 4th of July (Map)