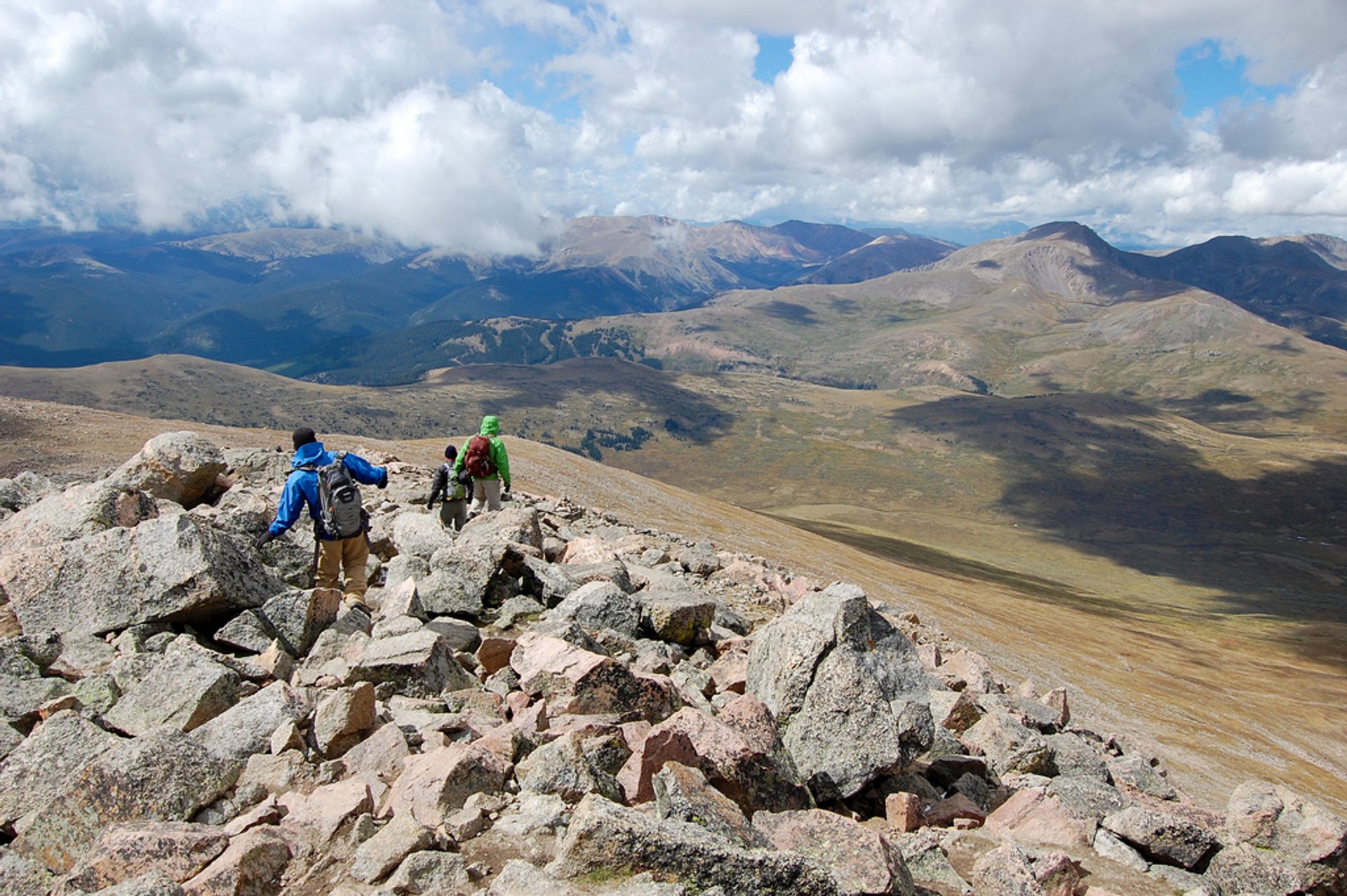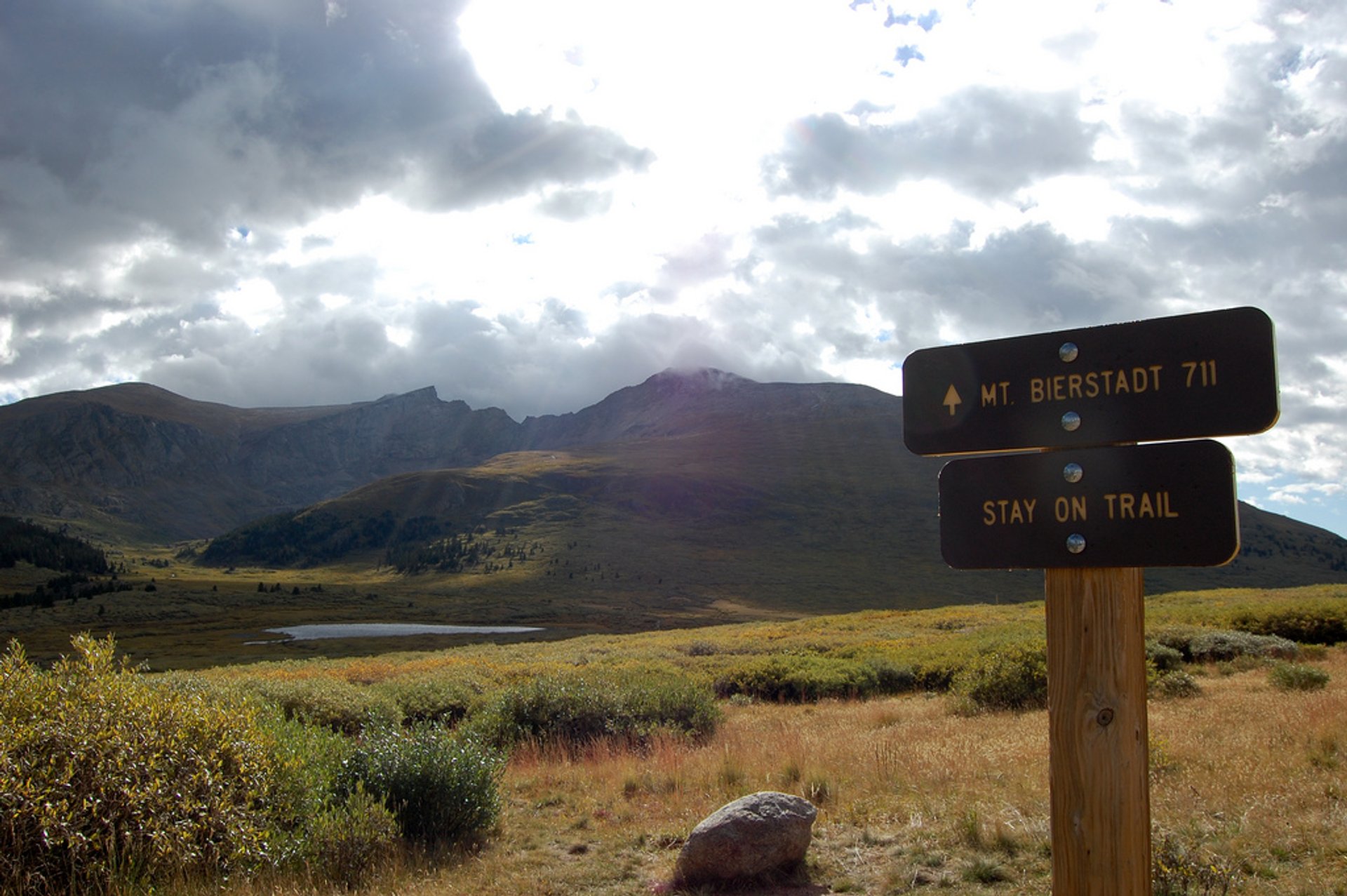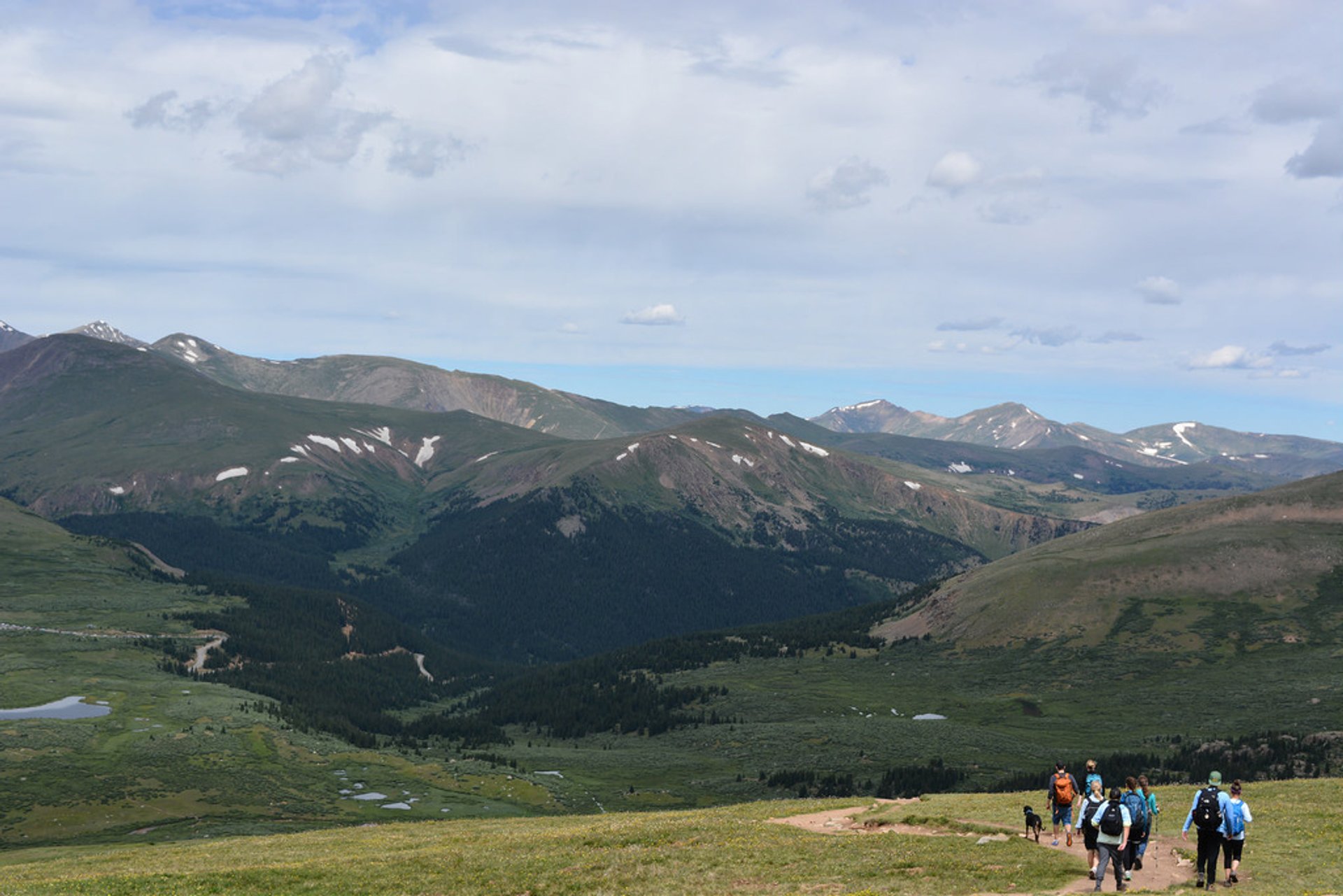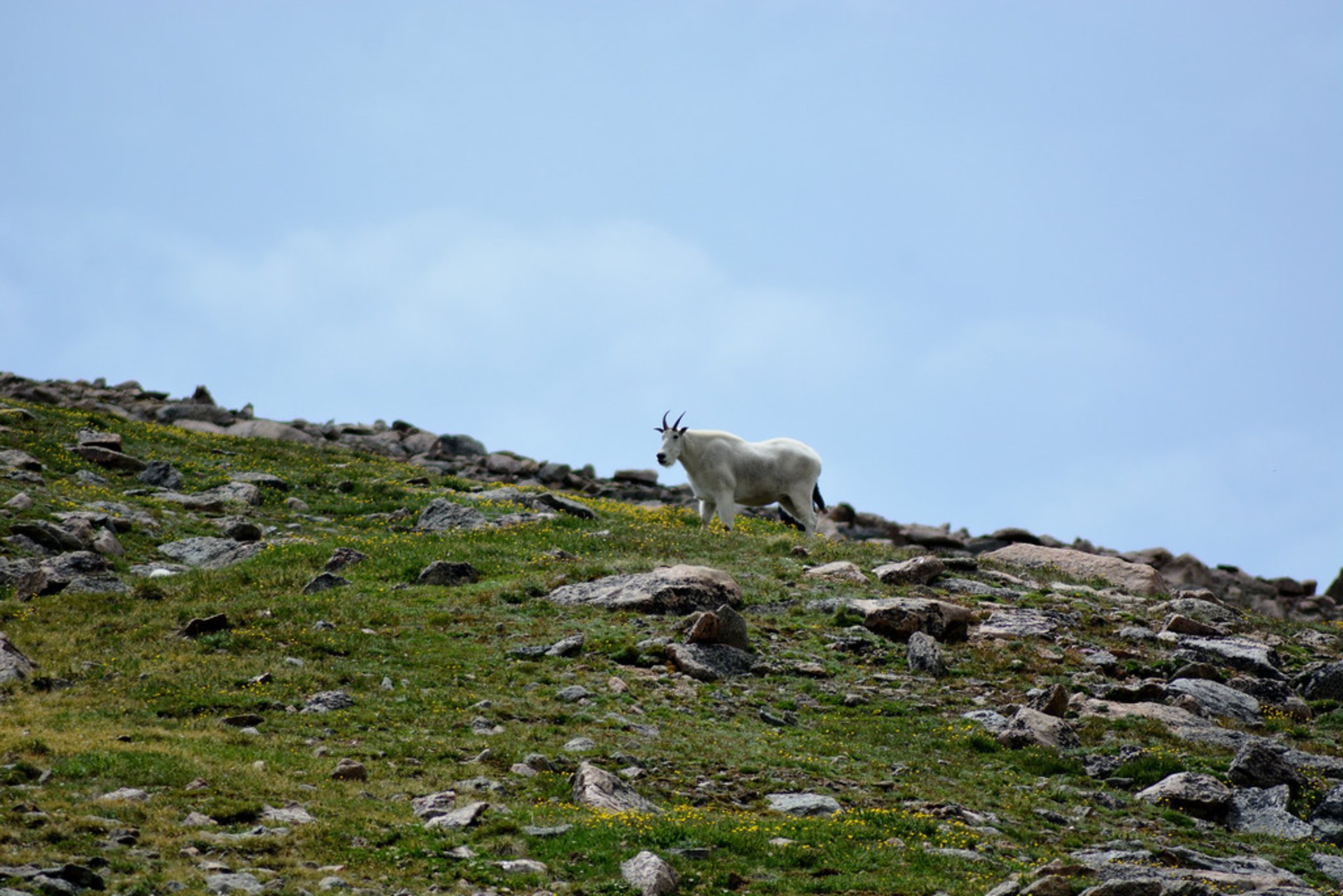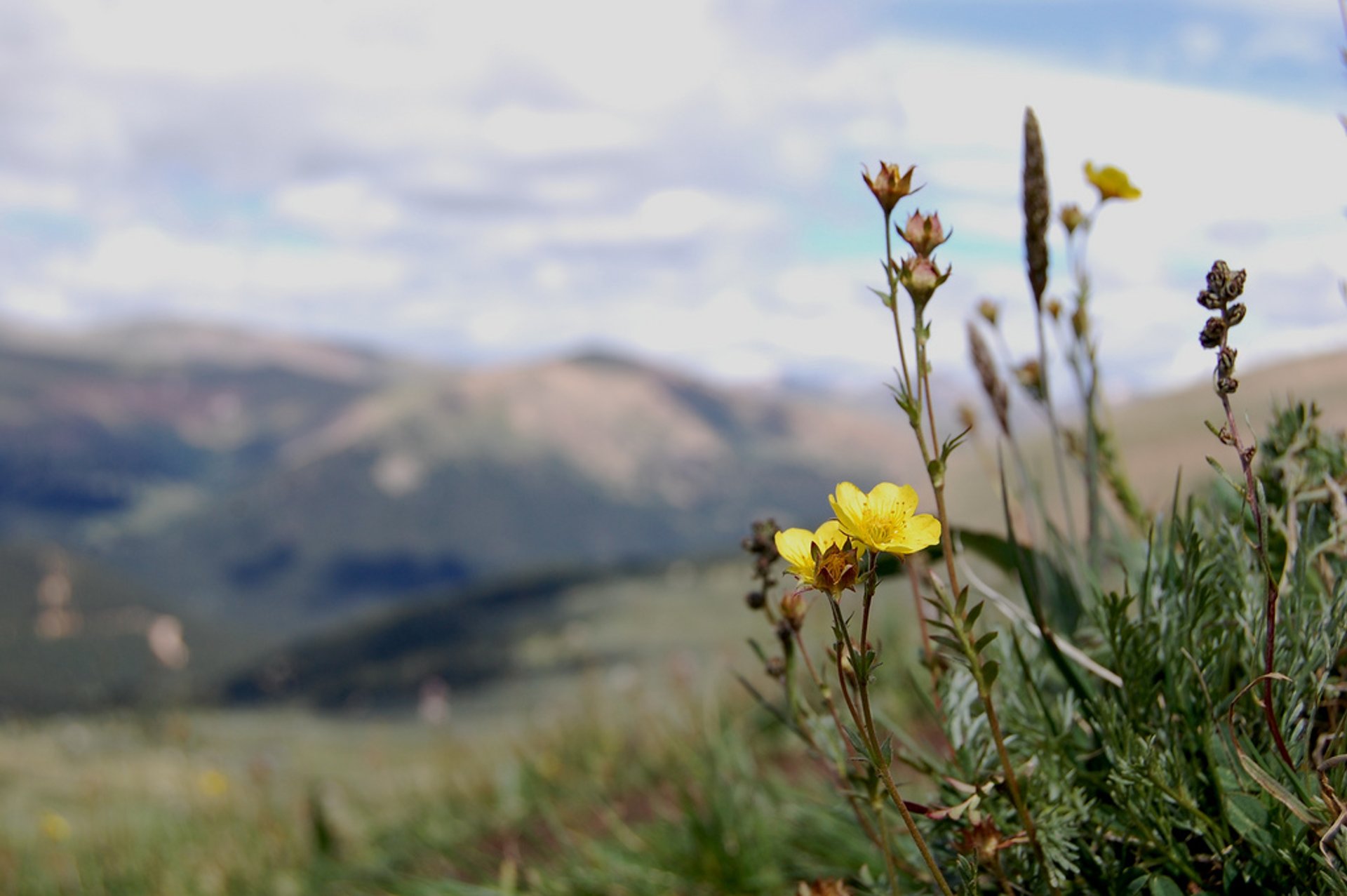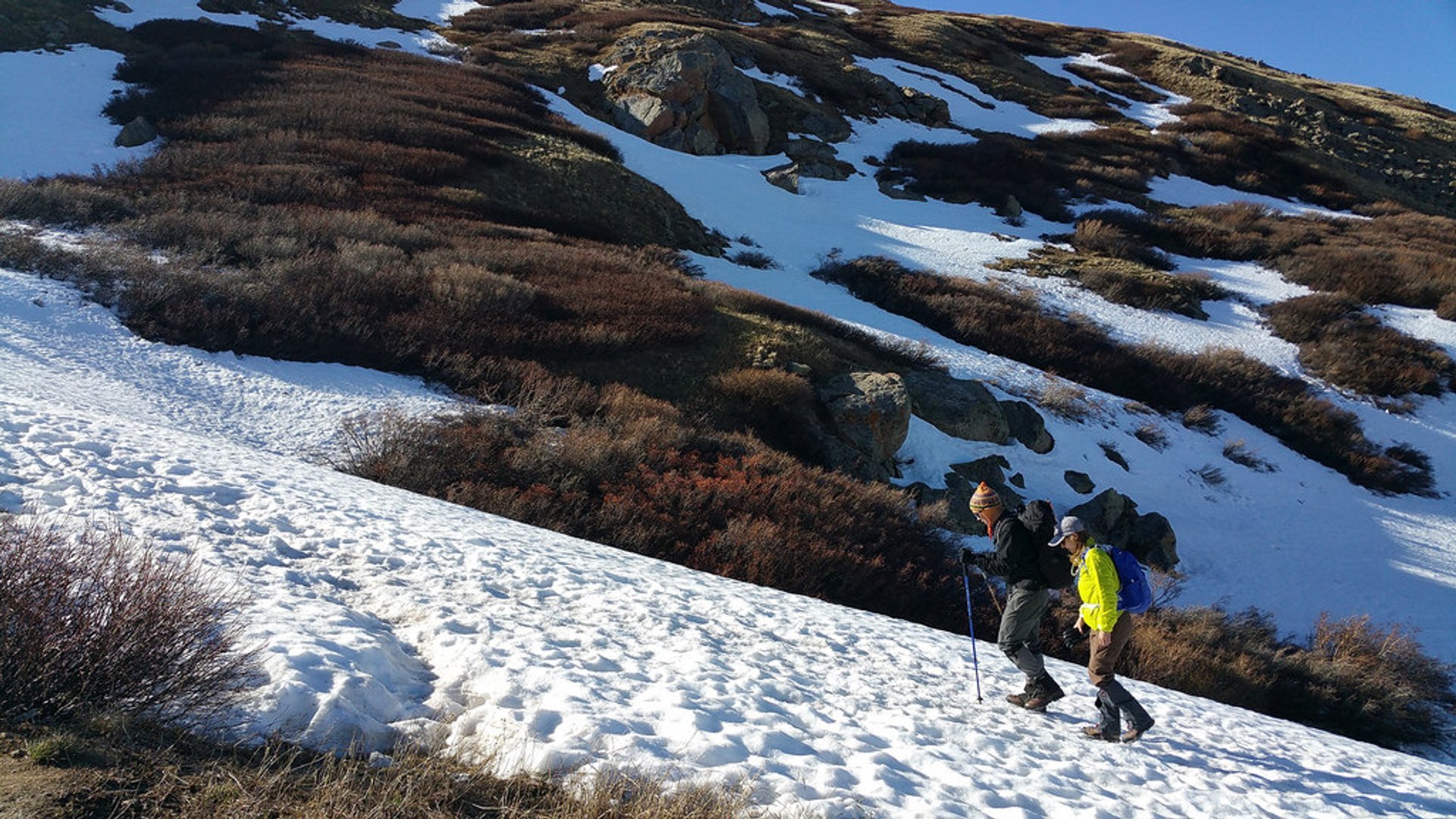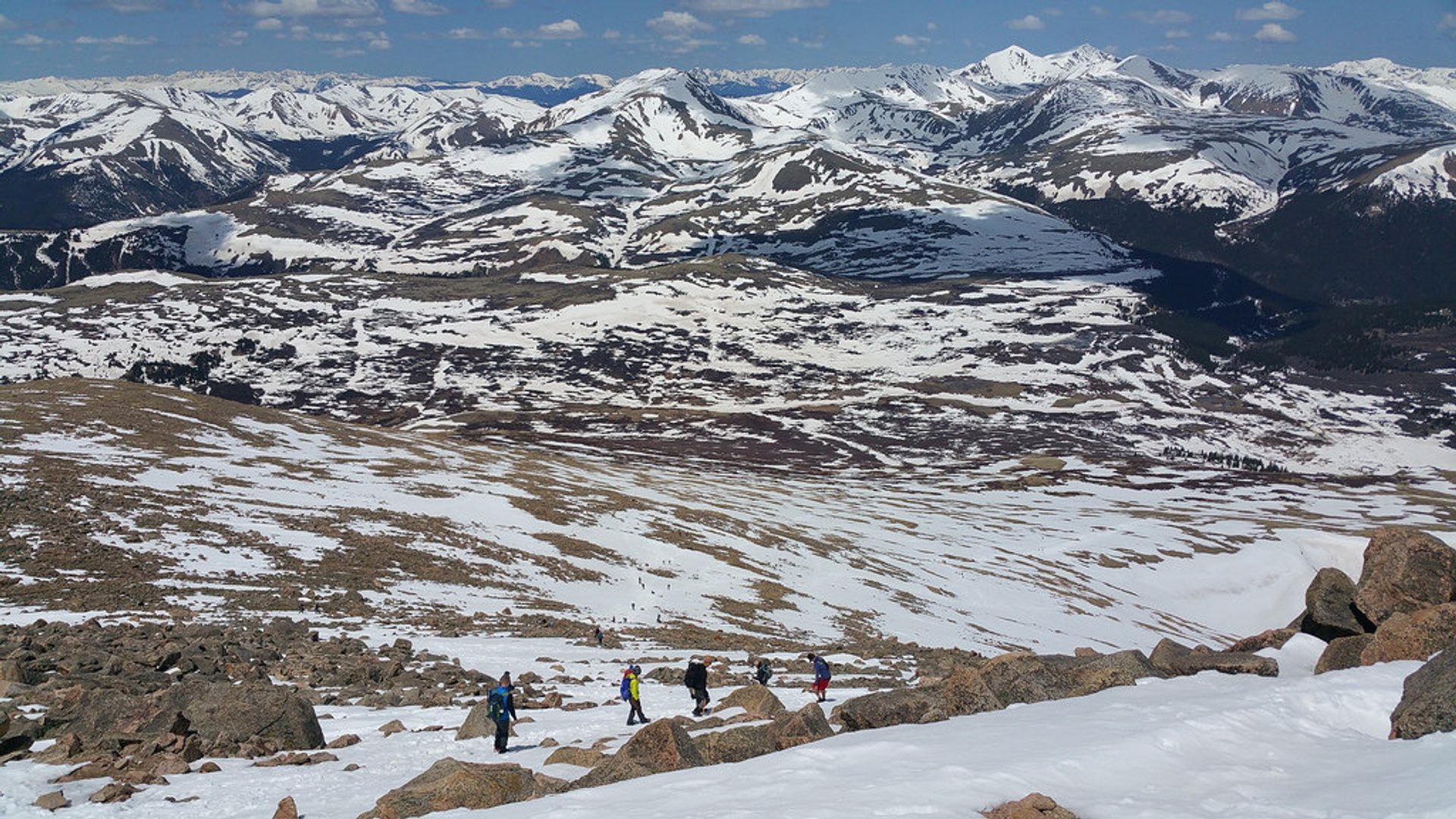 Mount Bierstadt is one of the Chicago Peaks in the Front Range of the Rocky Mountains in Colorado. It has an impressive height of 14,065 ft (4,287 m) and is located in the Mount Evans Wilderness of Pike National Forest, not far from Georgetown in Clear Creek County. The mountain was named after a painter Albert Bierstadt.
Mount Bierstadt is an easy hike and one of the most accessible 14ers in the Rocky Mountains. It's also well-maintained and it close to Denver. However, it's still a 7-mile (1.126 km) 4-hour hike with a considerable climb up, so hikers need to be in good physical shape. Near the Guanella Pass, hikers can choose an easy or a more difficult route. As with most mountains in Colorado, summer is the best time to climb Mount Bierstadt.
Mount Bierstadt is located just 1.4 mi (2 km) west from Mount Evans. So from its summit, hikers can continue to nearby Mount Evans along a ridge known as The Sawtooth, but it's a more strenuous hike.
Find hotels and airbnbs near Mount Bierstadt (Map)