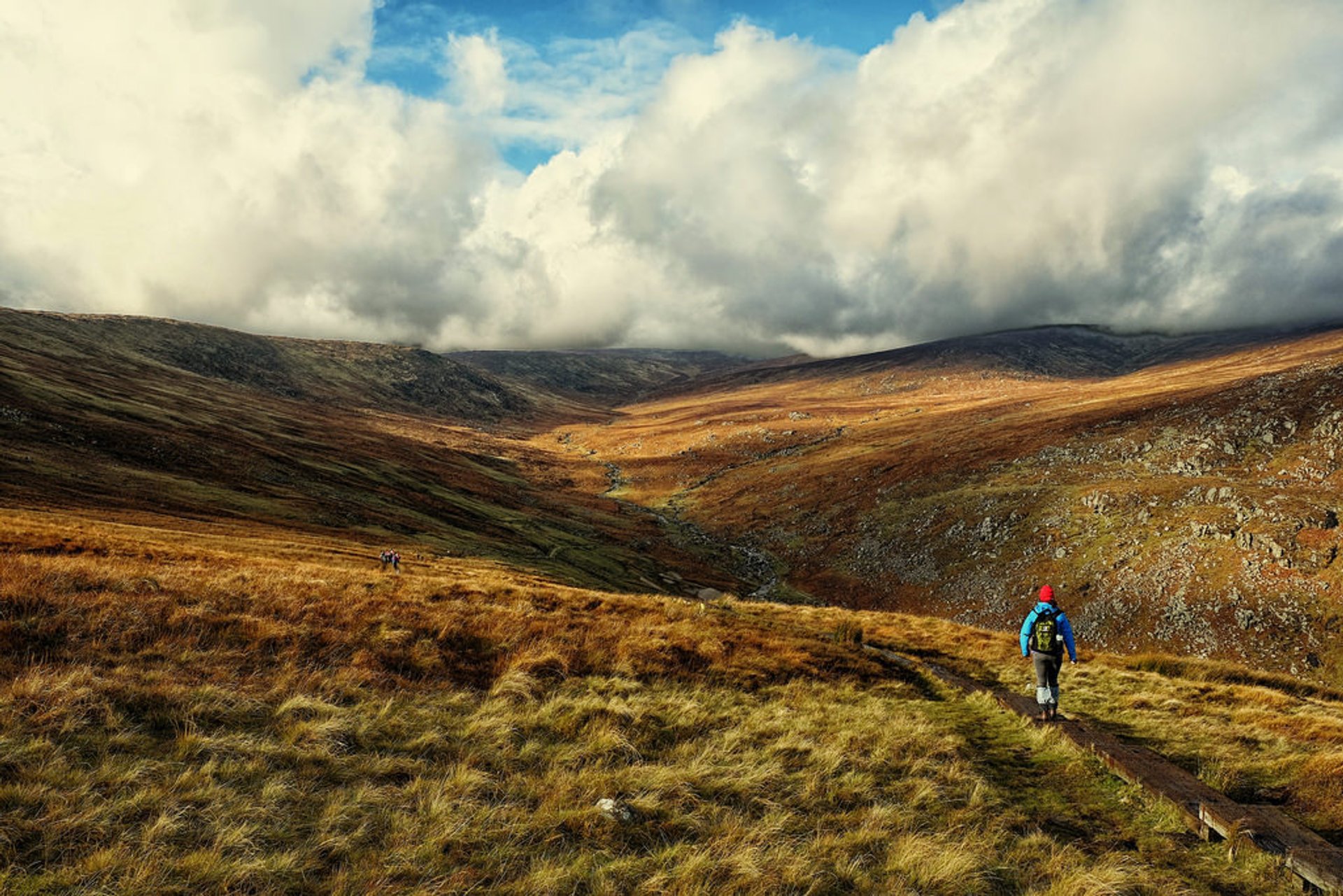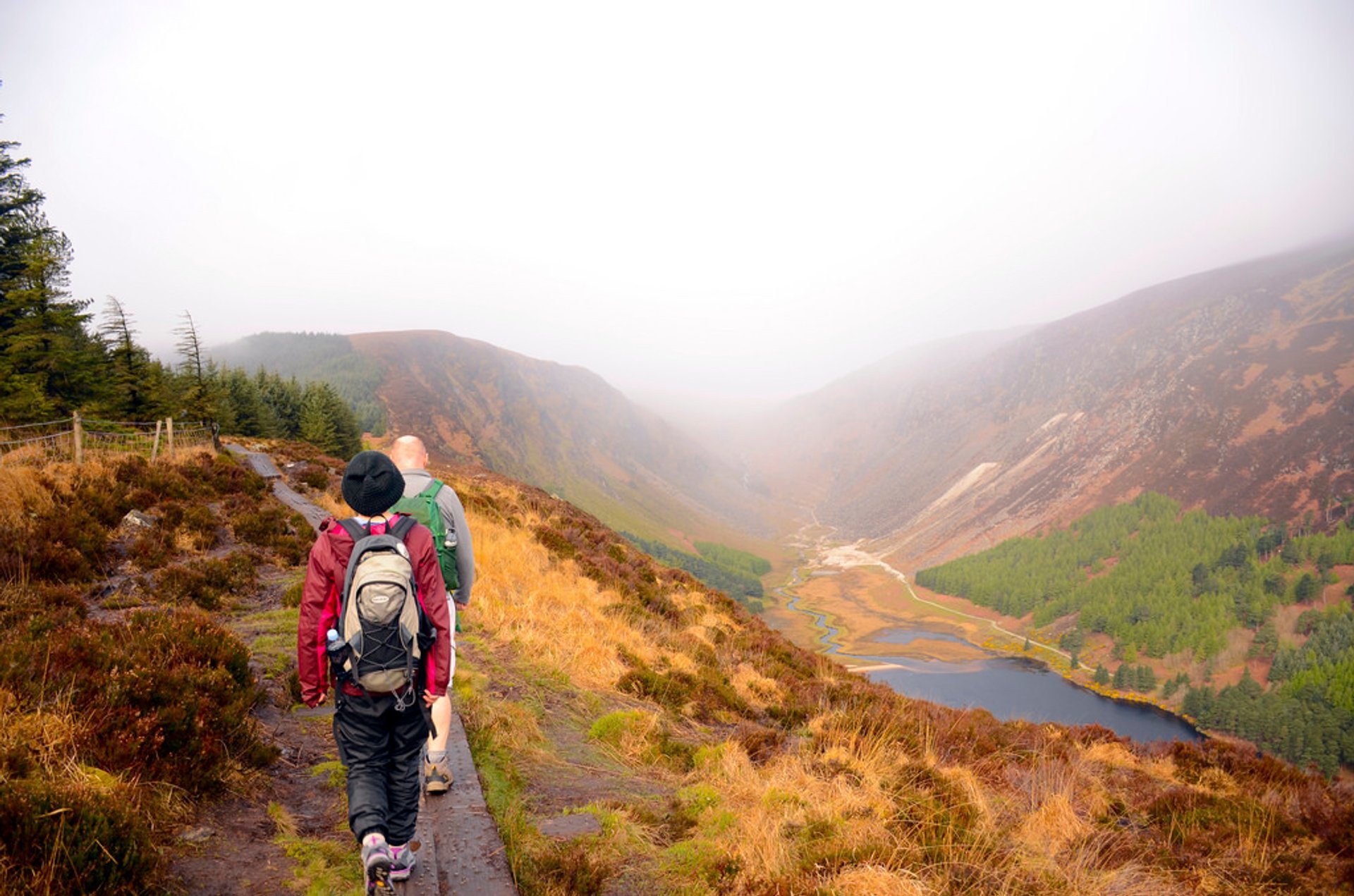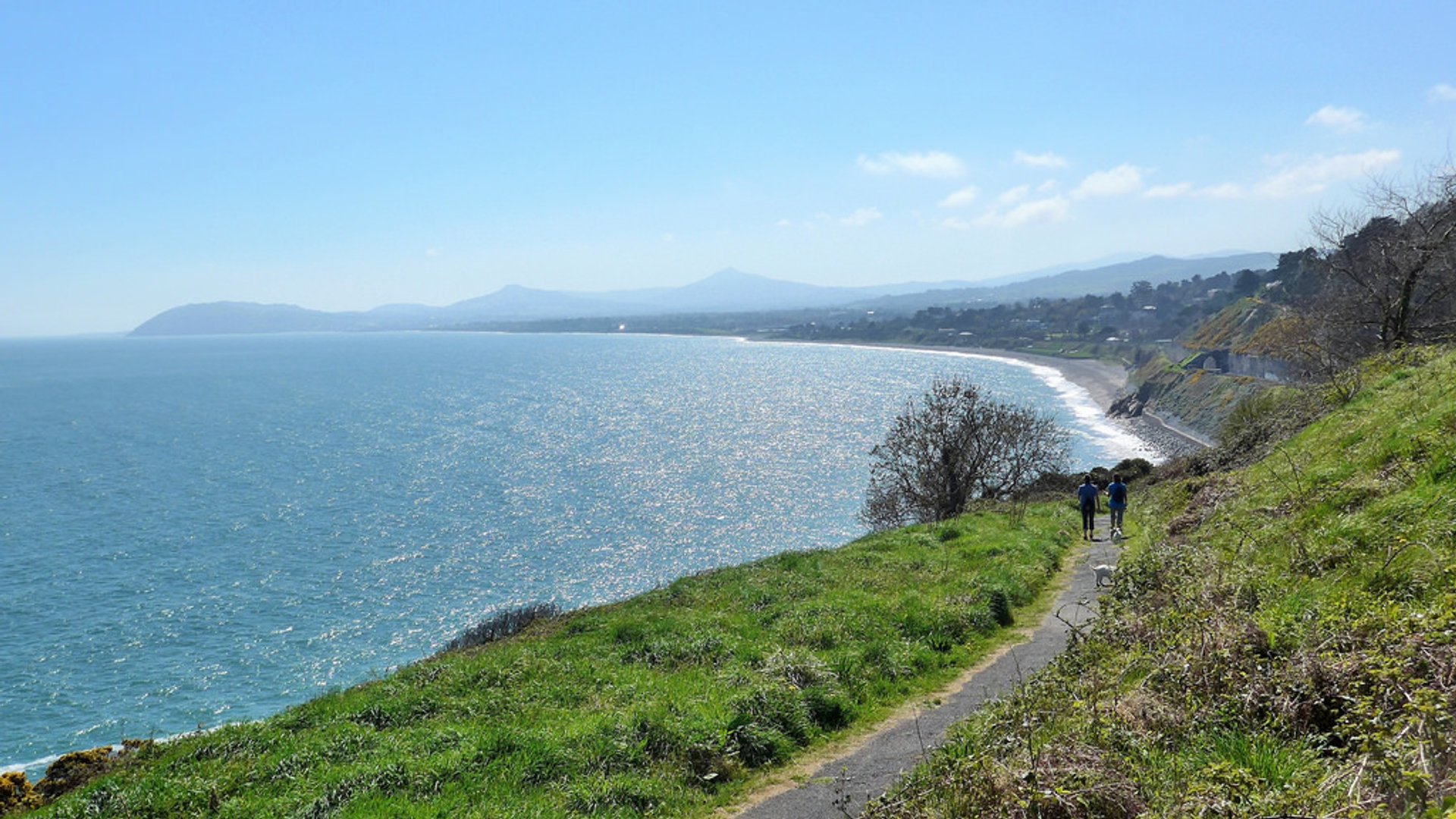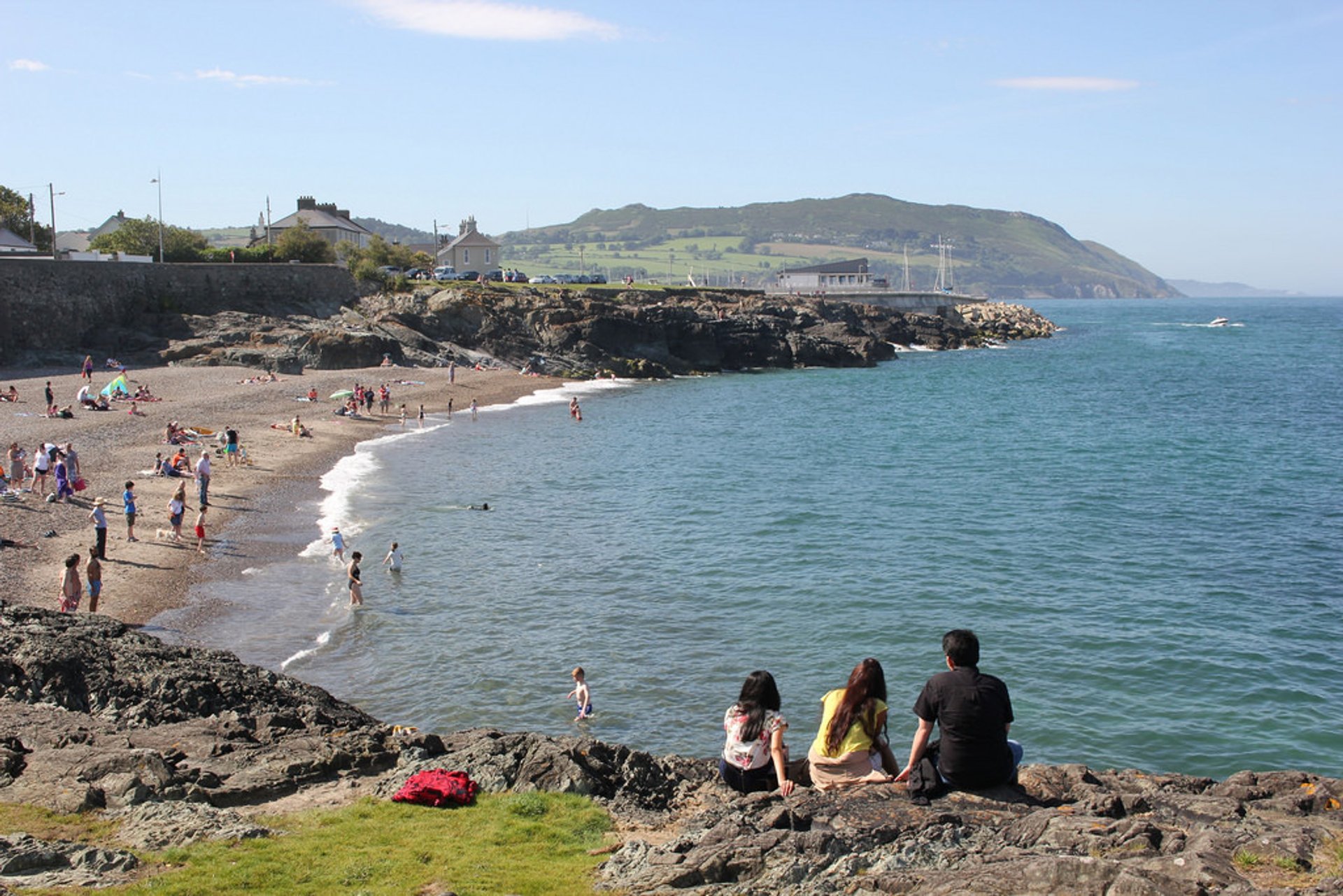 Dublin's great location provides plenty of opportunities to explore Ireland's natural landscapes. If you prefer mountain hikes, try out the Dublin Mountains Way. It runs for 40 km of trails from Shankill in the east to Sean Walsh Park in Tallaght. The trail offers an easy hike and is marked with yellow signs, so it even suits inexperienced hikers. The route runs past mountains, valleys, lush woods, the Glenasmole Reservoir. Picturesque vistas over the Irish capital and the Wicklow Mountains are guaranteed!
To enjoy the coast, take Bray Cliff Walk—a short hike that is just 7 km long, between Bray and Greystones, some 40 km away from Dublin, easily accessible by public transport. The trail winds along the side of Bray Head and can be a bit muddy during the colder season. It takes around two hours to complete. If you climb the top of Bray Head, you'll be rewarded with the view of Dublin and Wicklow mountains.
Spinc Glendalough is a quite steep mountain trail from the monastery in Glendalough to Wicklow. You will pass a glacial valley, mountains and picturesque Glendalough lakes. The trail is a 9-km loop which can take up to four hours to complete.
The Howth Cliff Walk makes a full loop around Howth Head. With its 12-km loop, the trail passes picturesque rugged cliffs, the Baily Lighthouse, and a few nice beaches for swimming.
Hiking in Dublin area is best from April to October, because days are longer, there is a higher chance of nice weather, and it's a bit warmer. You can still go hiking in winter months, however the weather tends to not be so conducive in hiking these trails.
Find hotels and airbnbs near Hiking (Map)