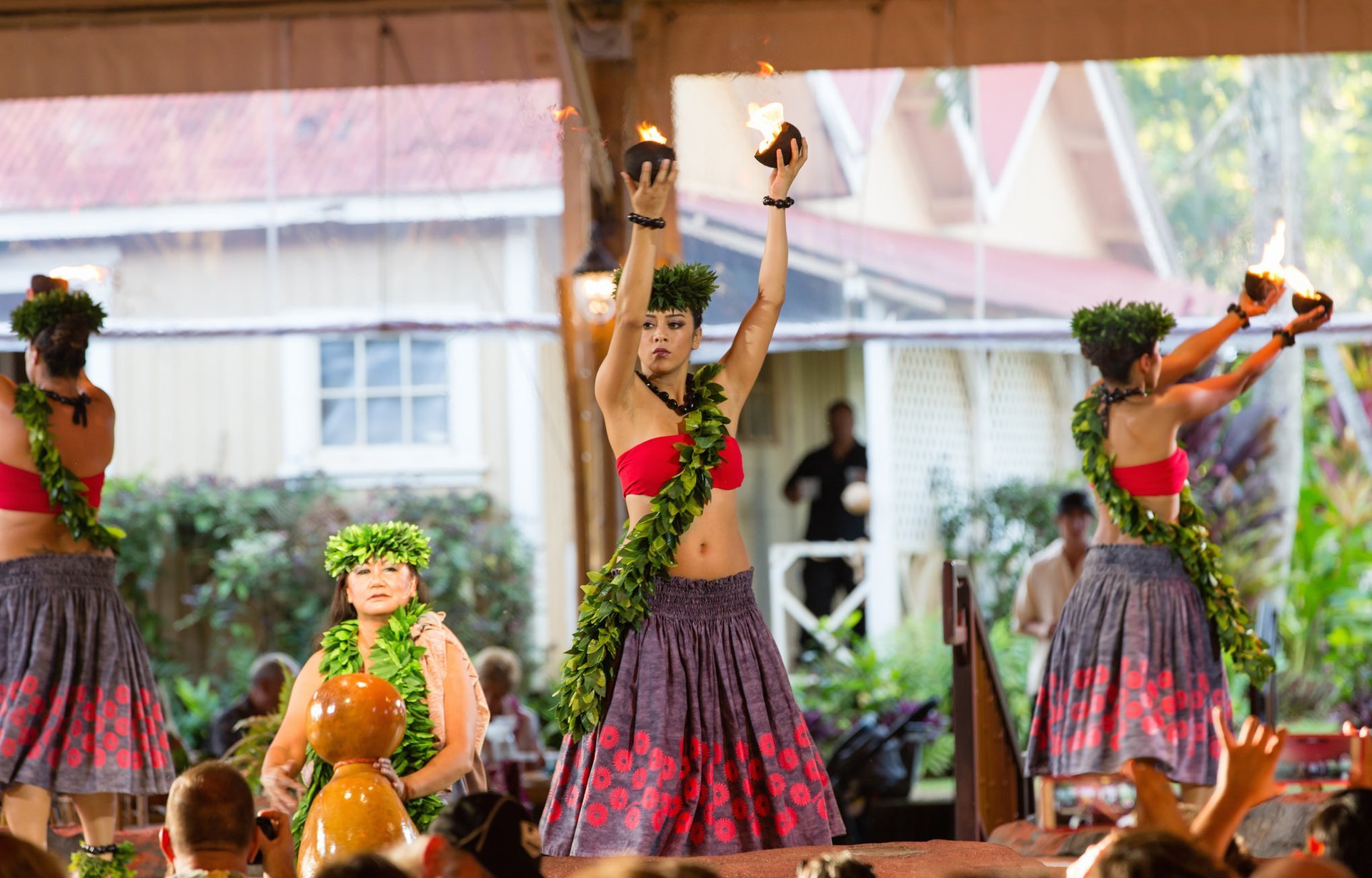 See accommodations nearby
​Luau is a traditional party in Hawaii—a large gathering of hundreds of people, accompanied by a load of fun and Hawaiian food such as dried fish, sweet potatoes, bananas, and actual luau—the young taro leaf that is cooked like spinach. Luaus are usually held in honor of significant events in the Aloha State, such as a visiting wedding or a dignitary. Entertainment at a visitor luau often includes music and dances from several Polynesian cultures. The food at a family luau is as diverse as the various branches of the family tree.
The first feast in Hawaii was held in the 18th century. Before then, the kapu religion, system of restrictions, and resource management separated women and men at mealtimes in times of celebration. But in 1819, King Kamehameha II eliminated all the religious laws and conducted a symbolic performance by collective eating. This is when the luau parties were set up. Now, two centuries later, it is essential to note that not all entertainment or food at a luau today is Hawaiian, despite Hawaiian roots. Luau reflects mostly reflects the multi-cultural society.
Nowadays,​ luau gatherings are much smaller and are often arranged for tourists so that they can experience Hawaiian cultures and unique foods, like lomilomi salmon, kalua pig, and poi, which is made from the taro plant. Visit Big Island, Kauai, Maui, and Oahu to take part in the brightest parties.
Find hotels and airbnbs near Luau Party (Map)