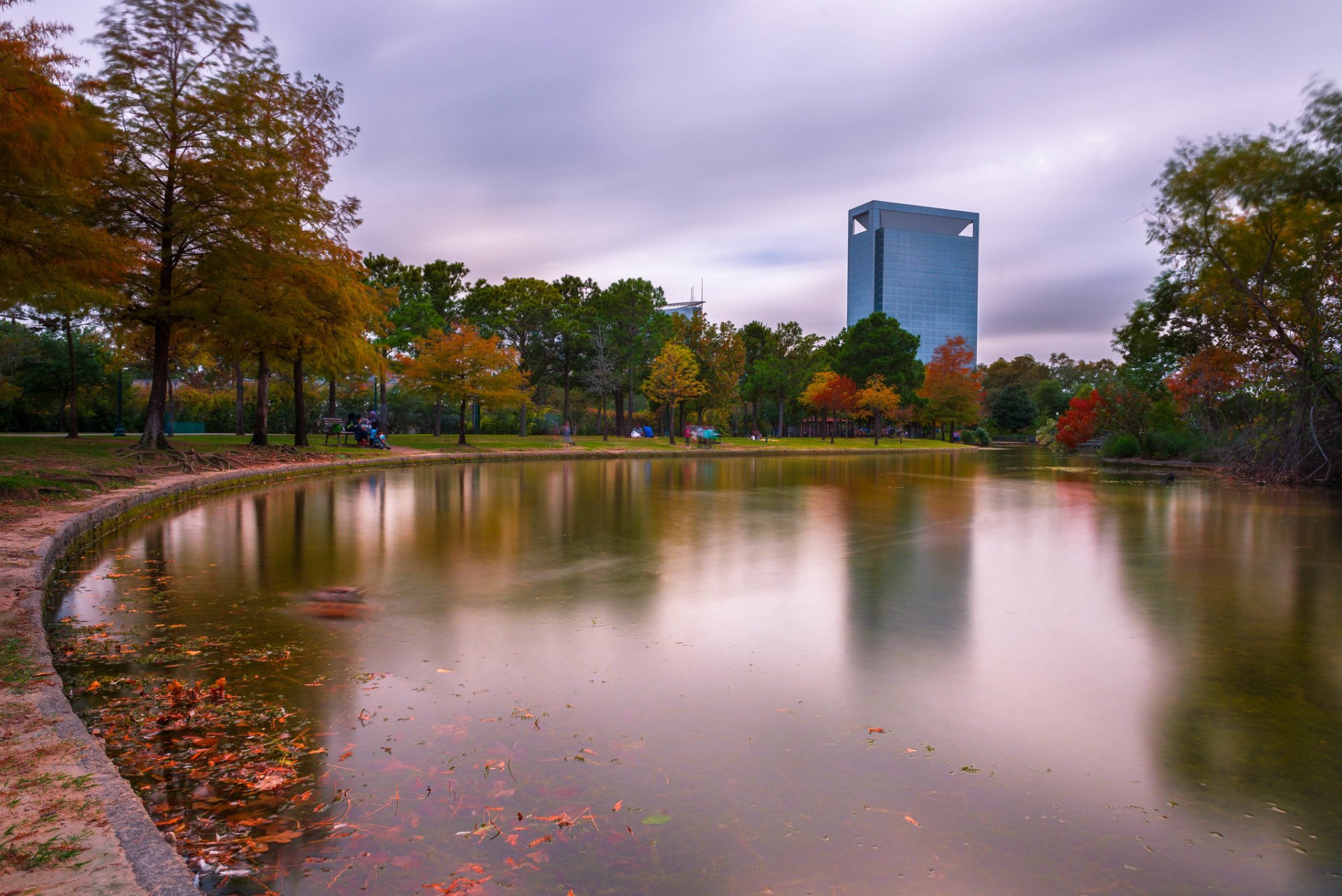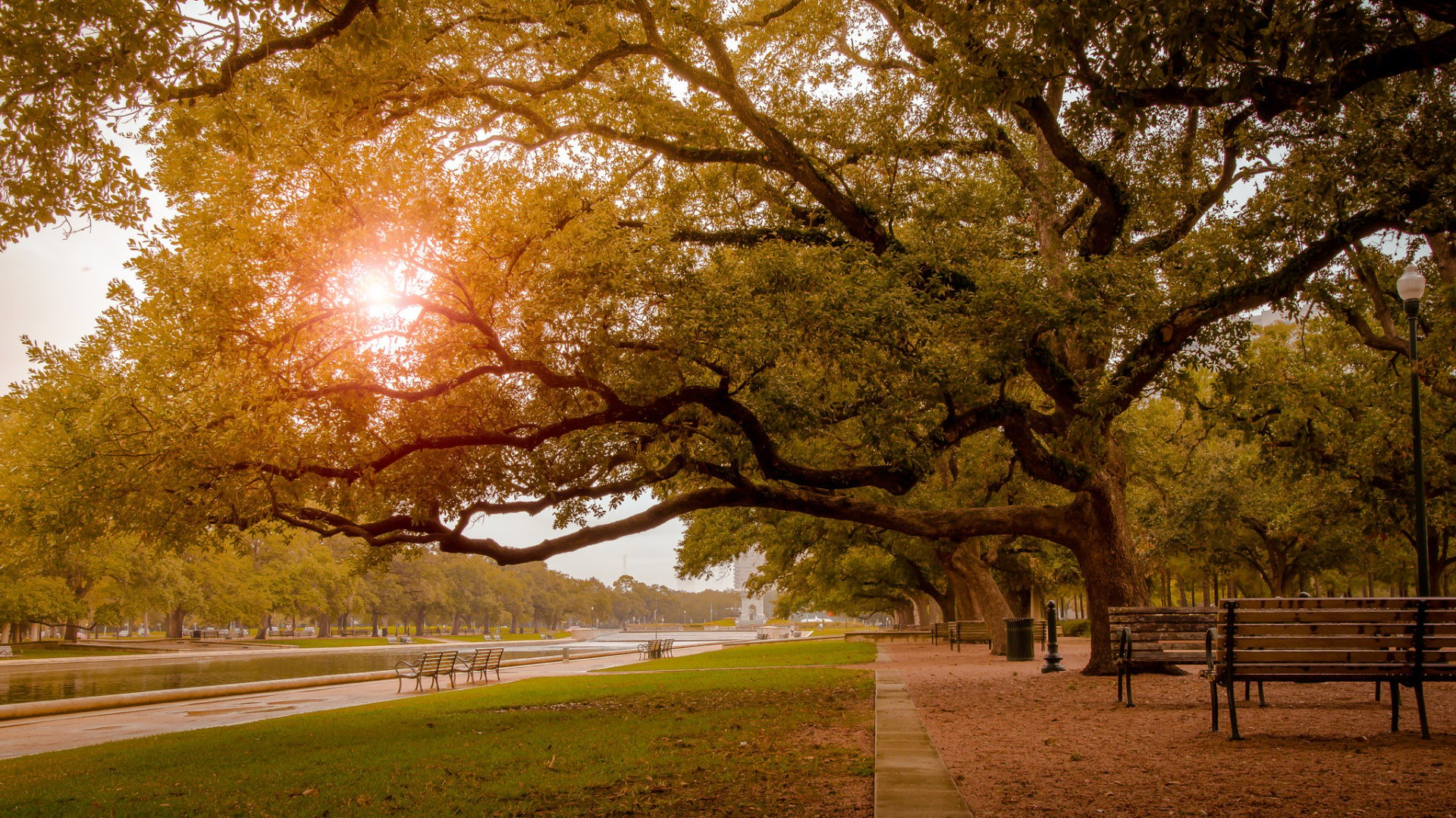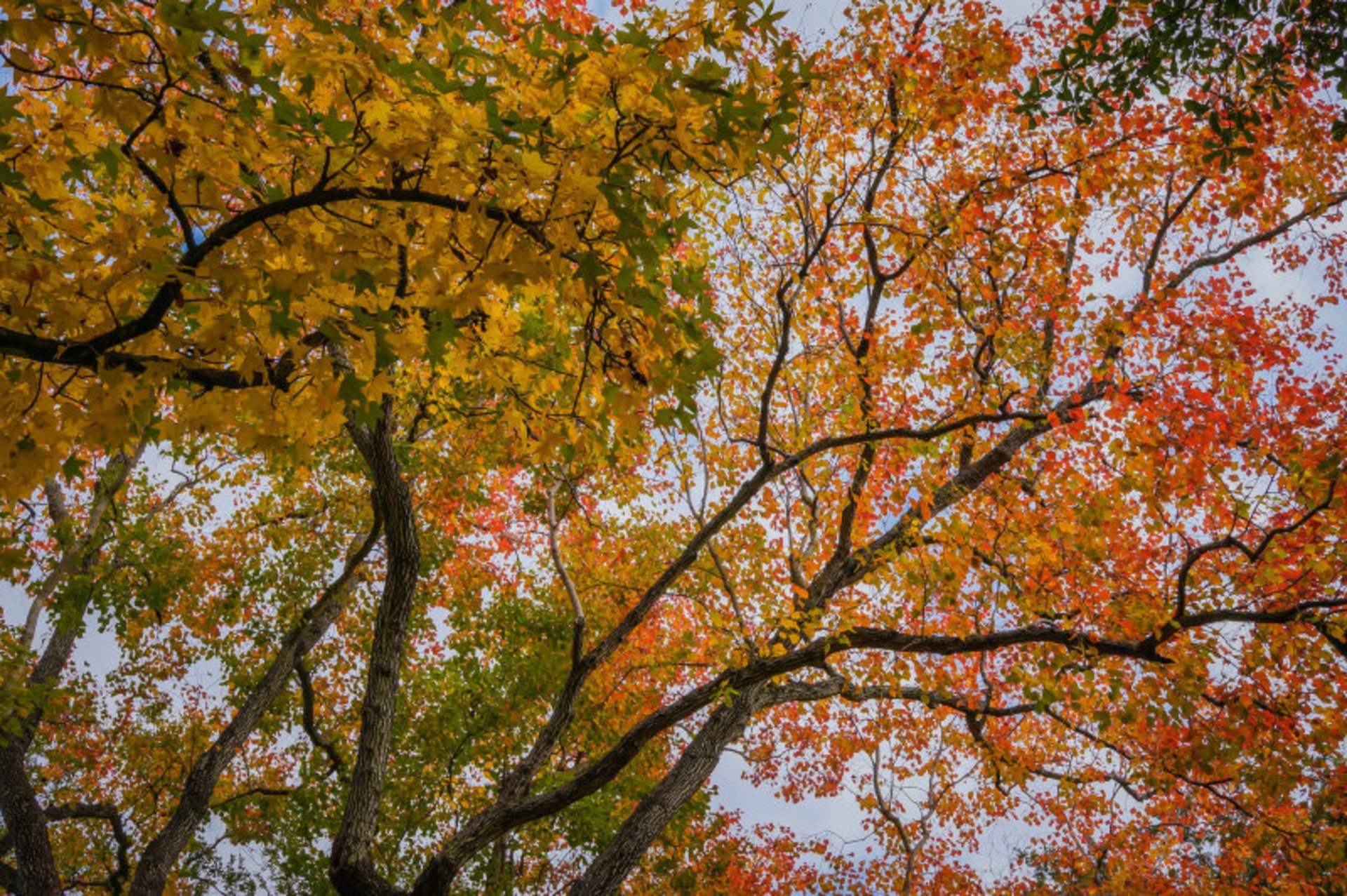 Southern Texas might not impress visitors with its fall foliage. This region is dominated by brown, green, and rarely red and yellow shades of trees. Most of the parks are occupied by pines and other evergreens. But if you know where to look, you can witness plenty of oaks, black gum, and crape myrtles change color right before the winter season.
When is the best time to see fall foliage in Houston
Weather in Houston affects the fall foliage season, which arrives here later than in North Texas. Leaves transform from mid-October to mid-November, and sometimes even till early December. The average air temperature during the fall foliage season in Houston is from 73 °F to 52 °F (23 °C-11°C).
Parks in Houston
Buffalo Bayou Park stretches along the Buffalo Bayou river and covers about 130 ac (52.6 ha). It features kids' playgrounds, bridges, and multiple trails for walking and biking. Another famous fall foliage spot is a 1466 ac (593.3 ha) Memorial Park. It can surprise you with stunning shades of red and yellow. The park also has plenty of possibilities for family time: hiking trails, sports grounds, restaurants, etc. Hermann Park is known for Shumard oaks that turn red and the crape myrtles, painted in every autumn shade. Among other locations within Houston, you can check out Mason Park, Spotts Park, Cullen Park, and Houston Arboretum.
Parks near Houston
Houston is located next to the Gulf of Mexico and enjoys a tropical climate. So there are not that many locations for leaf-peeping. But if you drive north, you can spot more deciduous trees. Huntsville State Park, located 75 minutes drive from Houston, is a mixed pine-hardwood forest with beautiful red, white, and water oaks. The 210 ac (85 ha) Lake Raven, located right in the park, is great for photography due to the beautiful reflections of autumnal trees. Angelina and Sabine National Forests are located just next to each other. Although both parks are mostly covered with conifers—there are still hardwoods like oaks and black gum.
Find hotels and airbnbs near Fall Colors (Map)