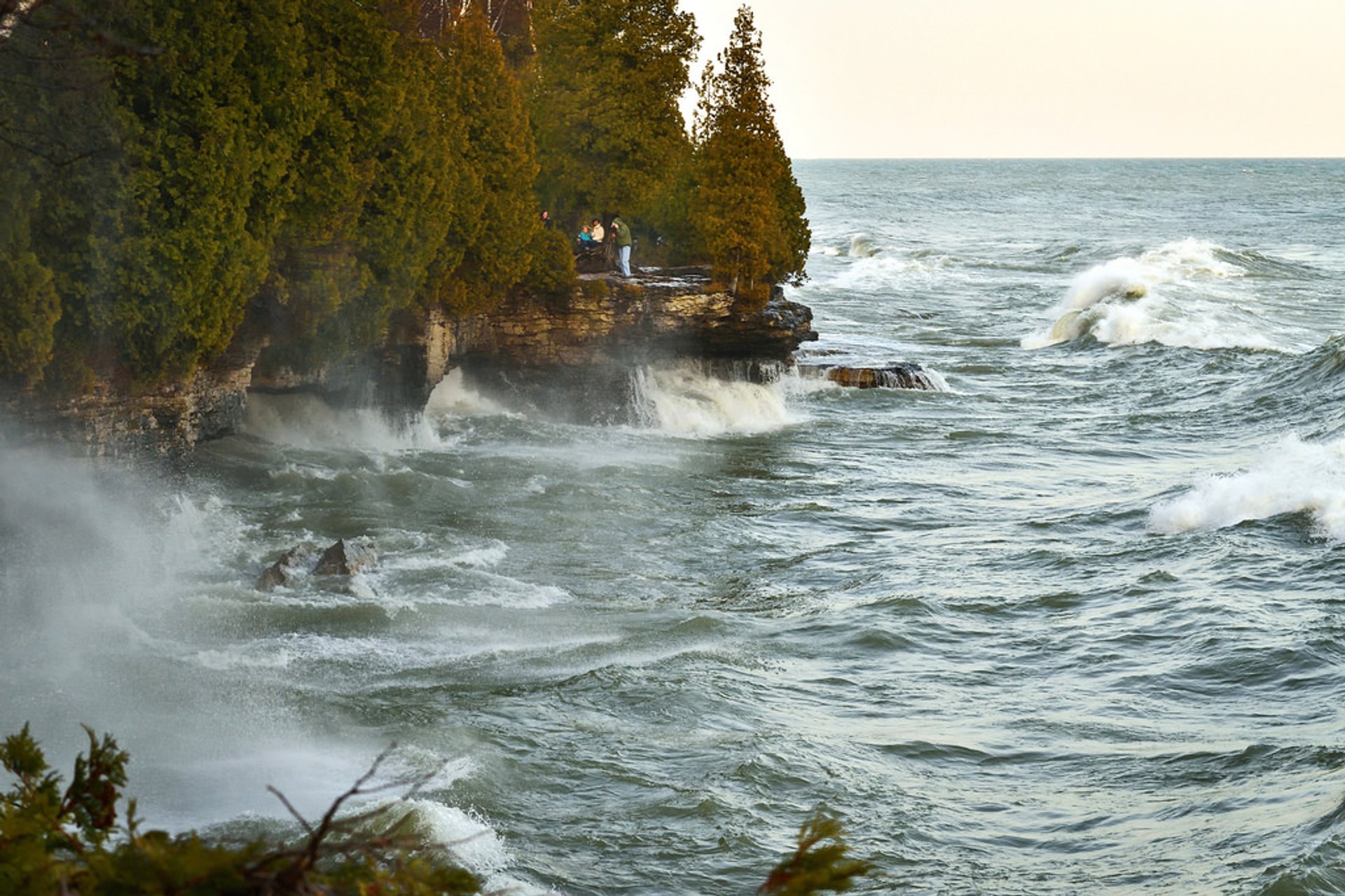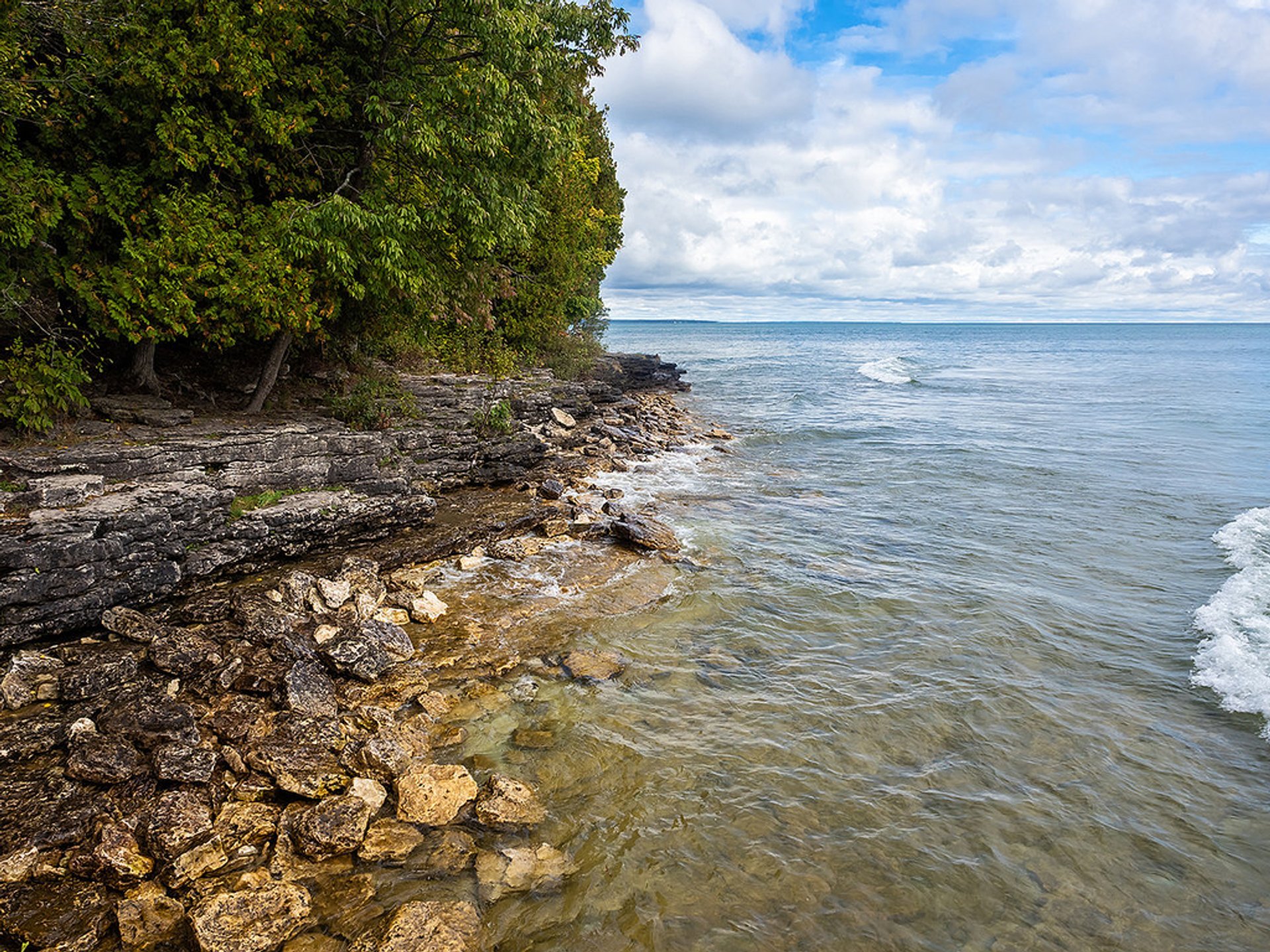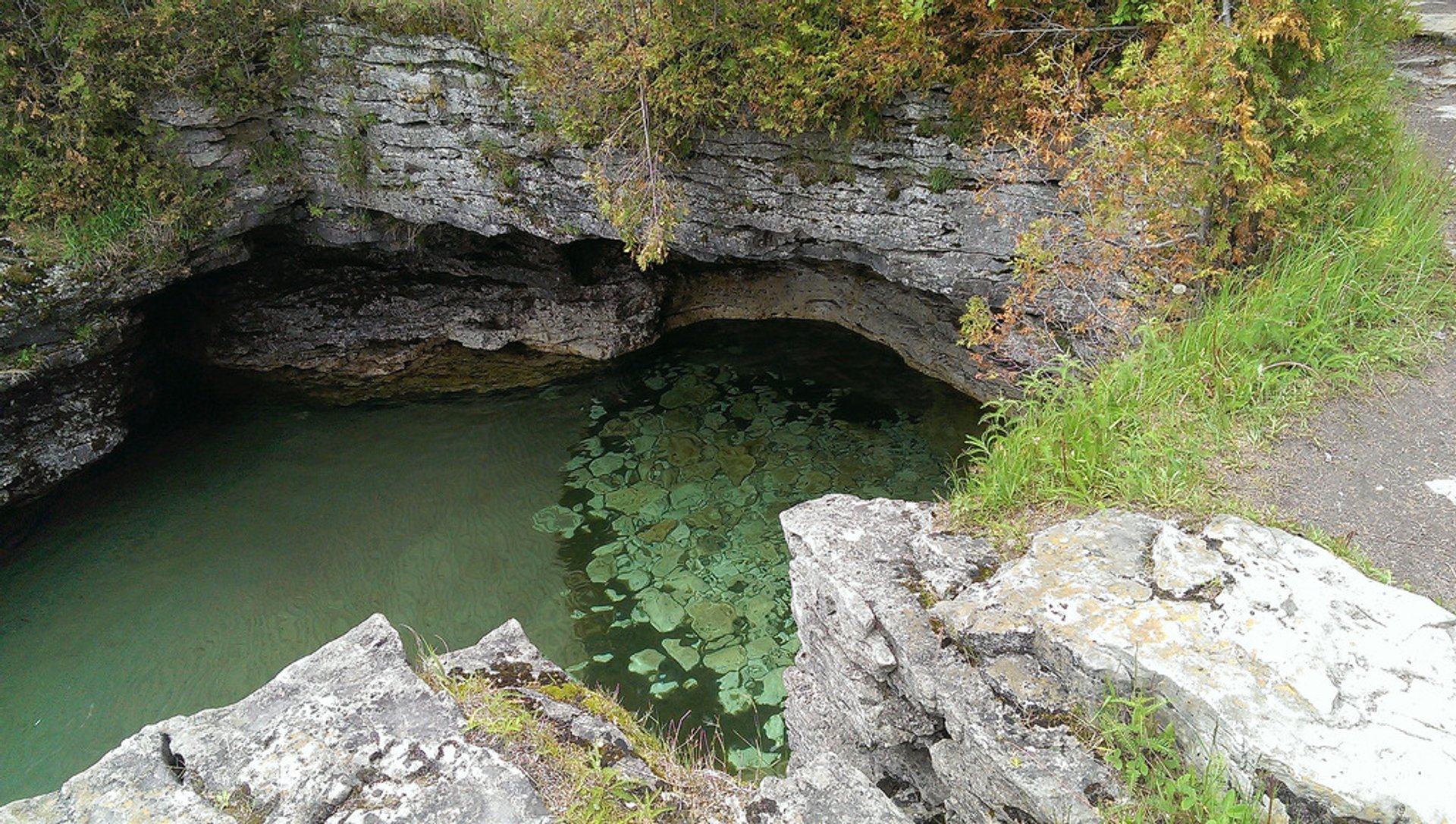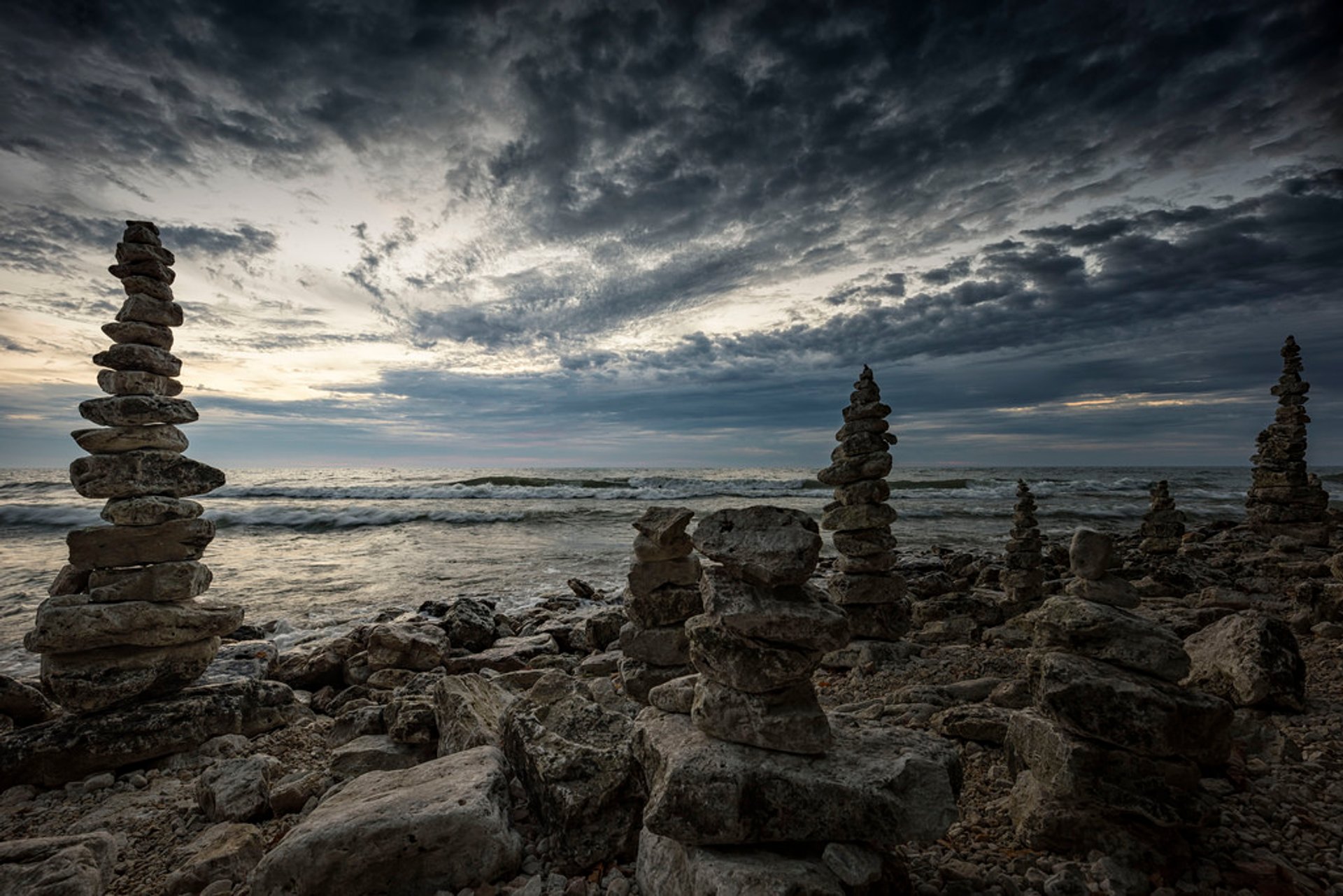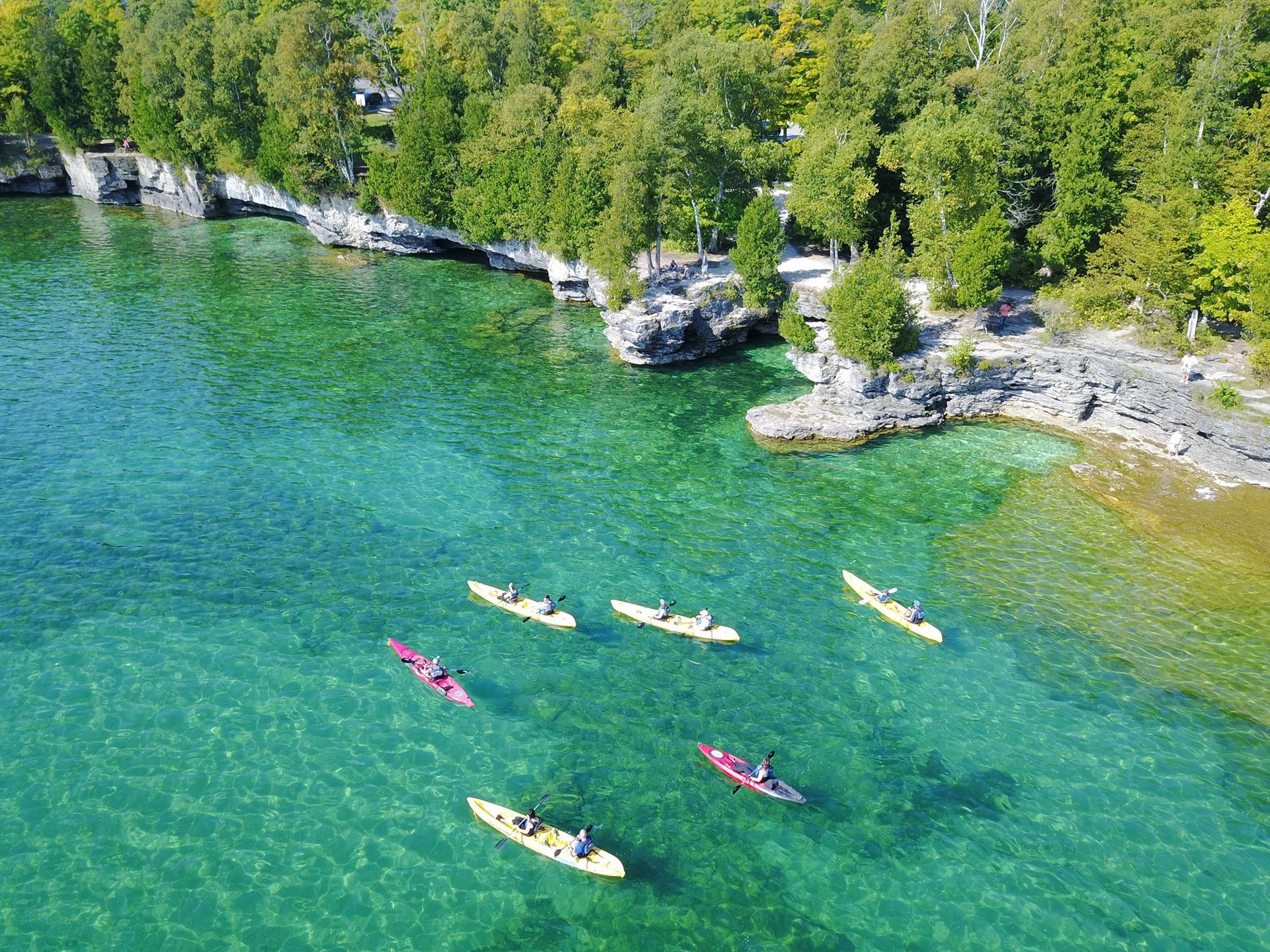 The 19-acre Cave Point County Park is located within Whitefish Dunes State Park, in Door County, Wisconsin. This hiking area features underwater caves, beautiful limestone cliffs, and gorgeous views of Lake Michigan.
A short half-mile hiking trail winds through Cave Point County Park showcasing its water views and much-photographed fractured cliffs, some of which formed about 400 million years ago. Nature enthusiasts can also meet here a variety of bird species and interesting plants. The trail also offers an opportunity to descend to a beach.
During summer months Cave Point County Park offers many activities such as canoeing and kayaking. It also allows visitors to find the underwater caves. Kayak rentals are available from Lakeshore Adventures in between June and October. For kayak tours, the best months are July and August! For fun photos of the surf, chose April-May or September–October.
Find hotels and airbnbs near Cave Point County Park (Map)