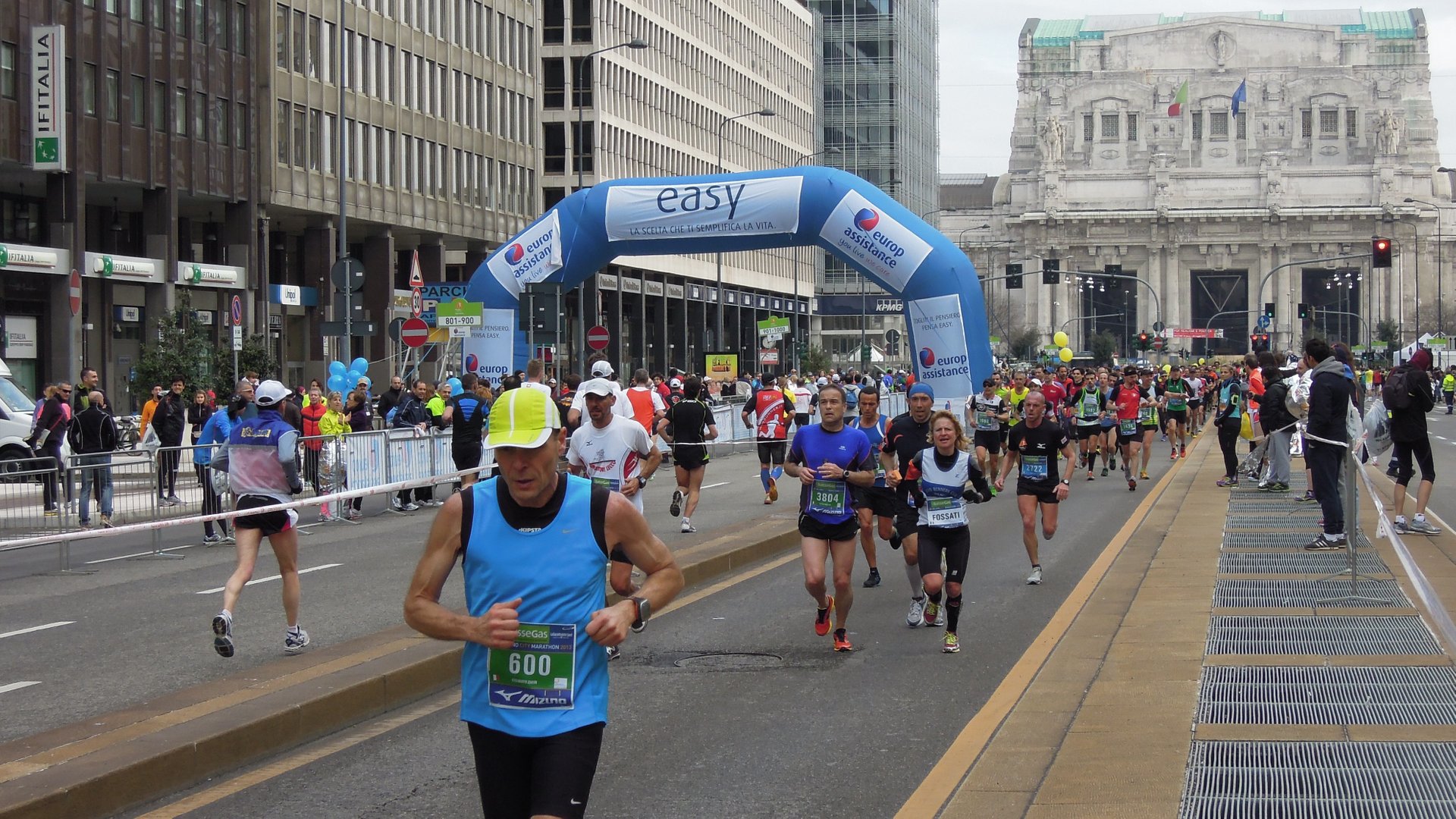 The Milano City Marathon is one of the largest races in Italy that takes place every April in Milan. Since its inauguration in 2000, the race has proven to be popular and scenic. Organizers offer a marathon, half marathon, and relay marathon options for the runners. About 15,000 people take part in Milano Marathon every year.
The presentation of the Milano Marathon takes place in one of the tallest buildings in Europe, the Generali Tower, 192 m (628 ft) high with 44 floors. It is located in the heart of CityLife business district. The race itself starts at 9 a.m. in Corso Venezia, in the old town of Milan. A single loop track finishes near the start in the city centre. It gives runners plenty of opportunities to enjoy beautiful views and historic buildings. Don't miss your chance to run past the Gothic Duomo di Milano Cathedral that contains "The Last Supper," the famous Leonardo Da Vinci mural. The course is rather flat and smooth; it attracts many renown long-distance runners from Kenya, Ethiopia, and of course Italy.
The Milano Marathon was awarded the Silver Label of the IAAF and the FIDAL Gold Label. April is also one of the most beautiful months to be in Milan, with wildflowers blooming all over Lombardy, and spectacular Easter traditions on display.
Find hotels and airbnbs near Milano Marathon (Map)