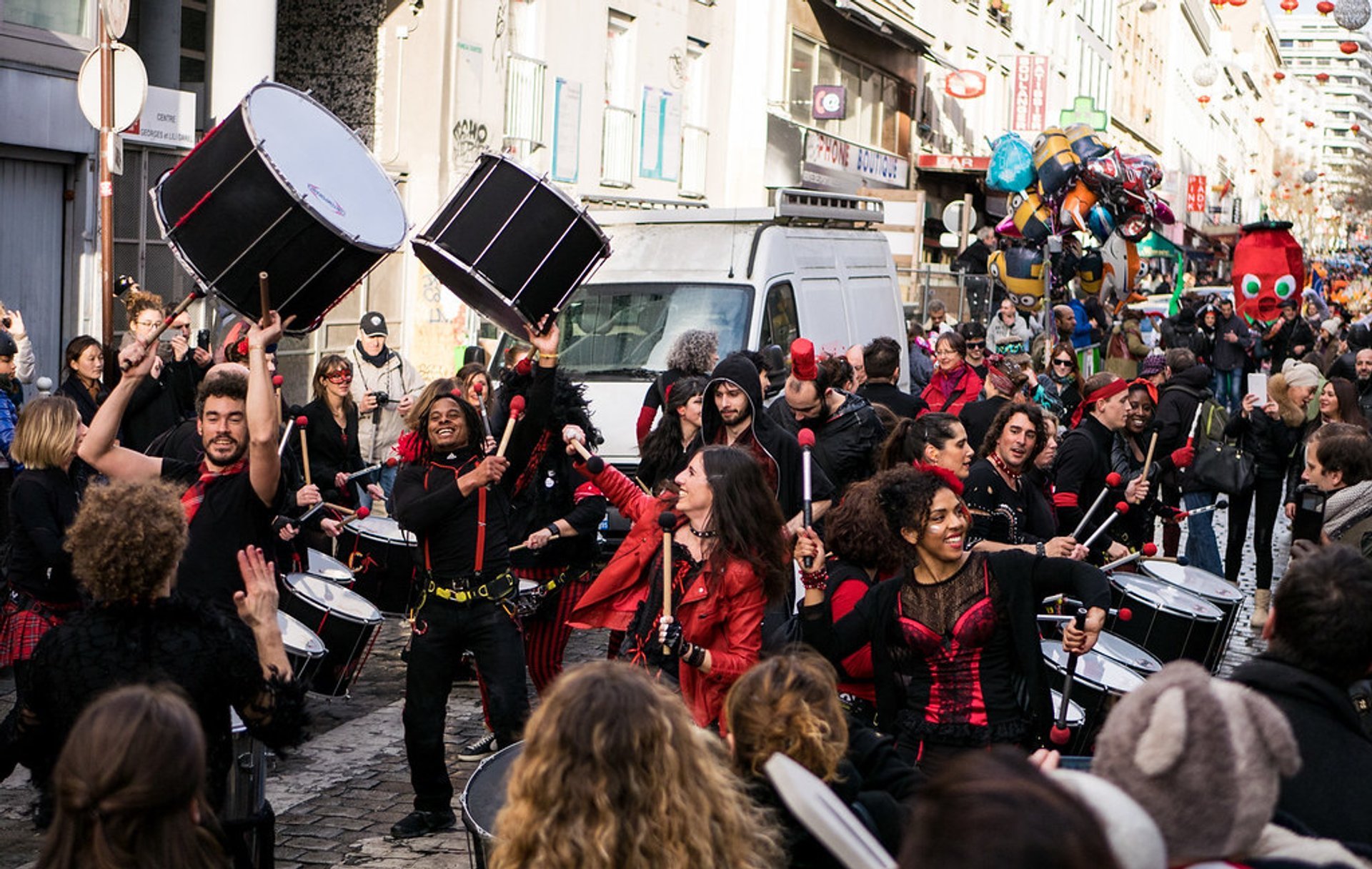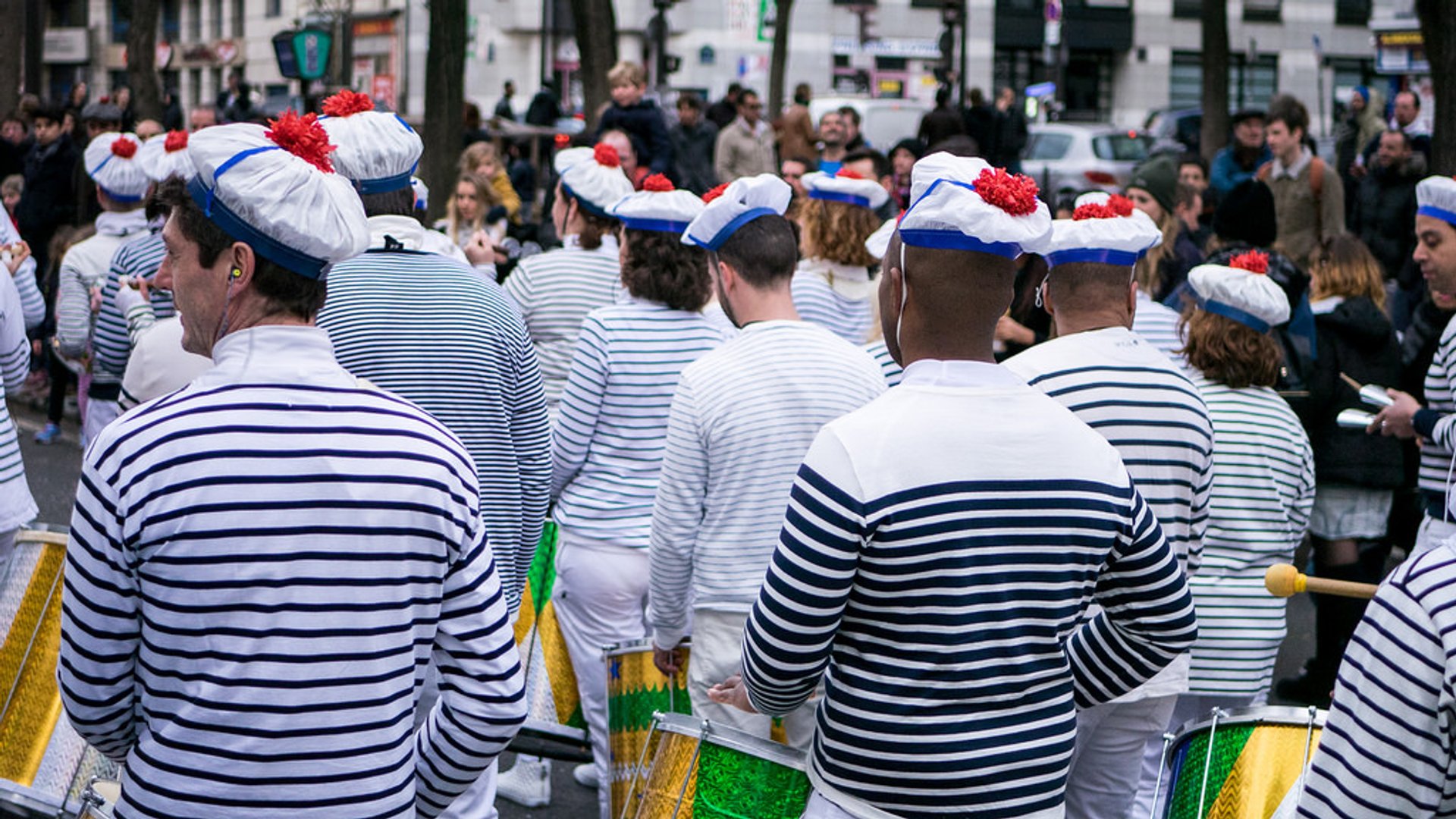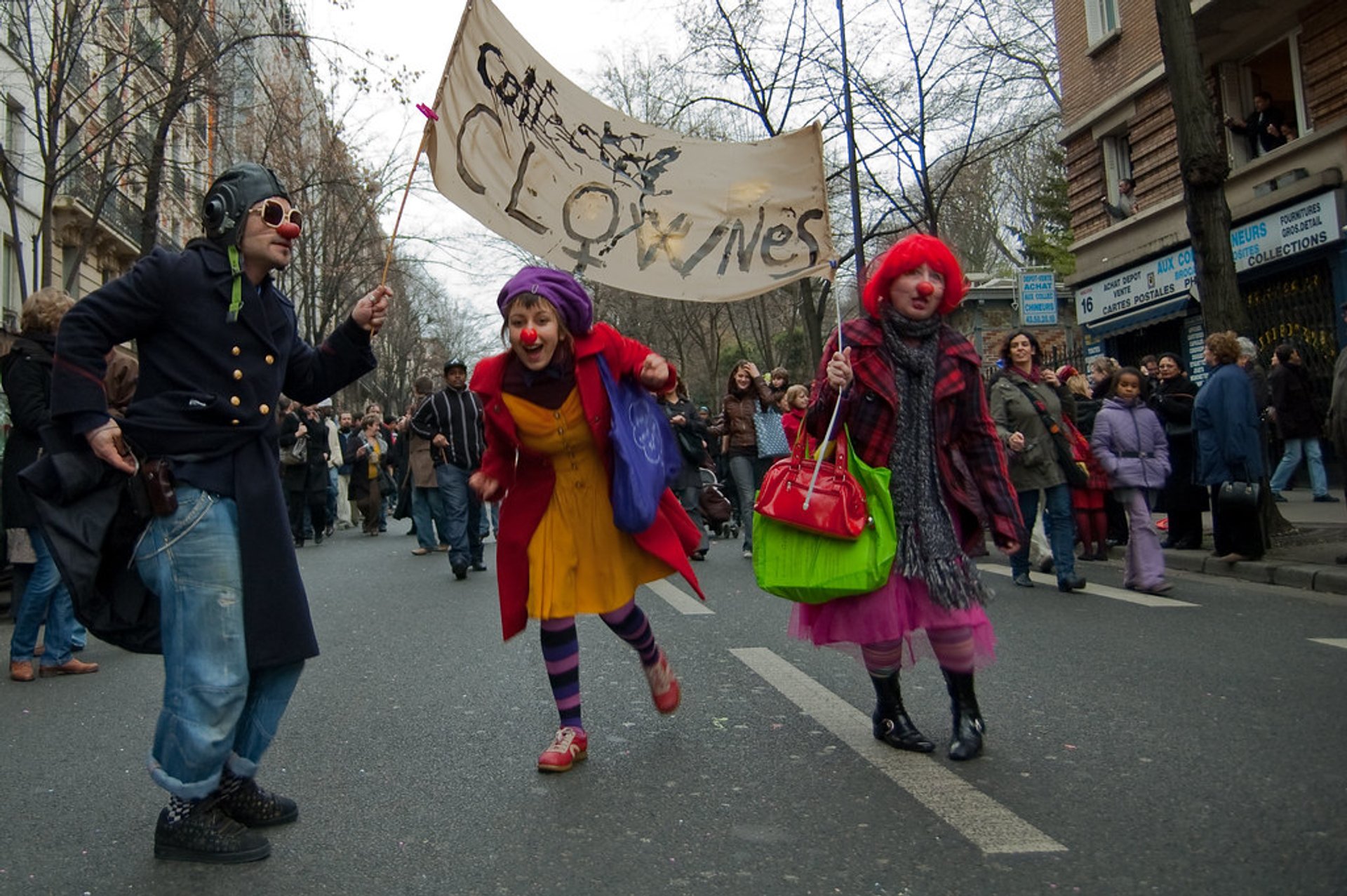 Carnaval de Paris or Paris Carnival (February 19, 2023)
The Paris Carnival has been held since the sixteenth century or earlier. It is also traditionally the feast of the Paris police. The cow leading the procession refers to the Promenade du Beouf-Gras, the old name for the Paris Carnival. Following the cow there is a colourful procession with large puppets, Brazillian samba groups and performance artists. This colourful tradition annually enlivens the city, and its colour, dance, and music are supposed to drive away winter and welcome spring. Originally the fun took place on first Sunday in February, but nowadays the Carnival of Paris marches on Sunday before Mardi Gras, which is a moving date, 40 days before Easter.
Carnaval des Femmes or Women's Carnival (March 19, 2023)
The Women's Carnival parades on Sunday after Mid-Lenten, which is halfway between Mardi Gras and Easter. The well-dressed Queen Laundresses procession receives the most attention and praise. The theme of parade differs from year to year. The overall number of parade participants reaches 4,000 and spectators number around 6,000 individuals.
The route of the carnival parades was established long ago, and winds through iconic Parisian streets starting from the Gambetta Metro station and finishing at the place de la République.
Find hotels and airbnbs near Carnaval de Paris & Carnaval des Femmes (Map)