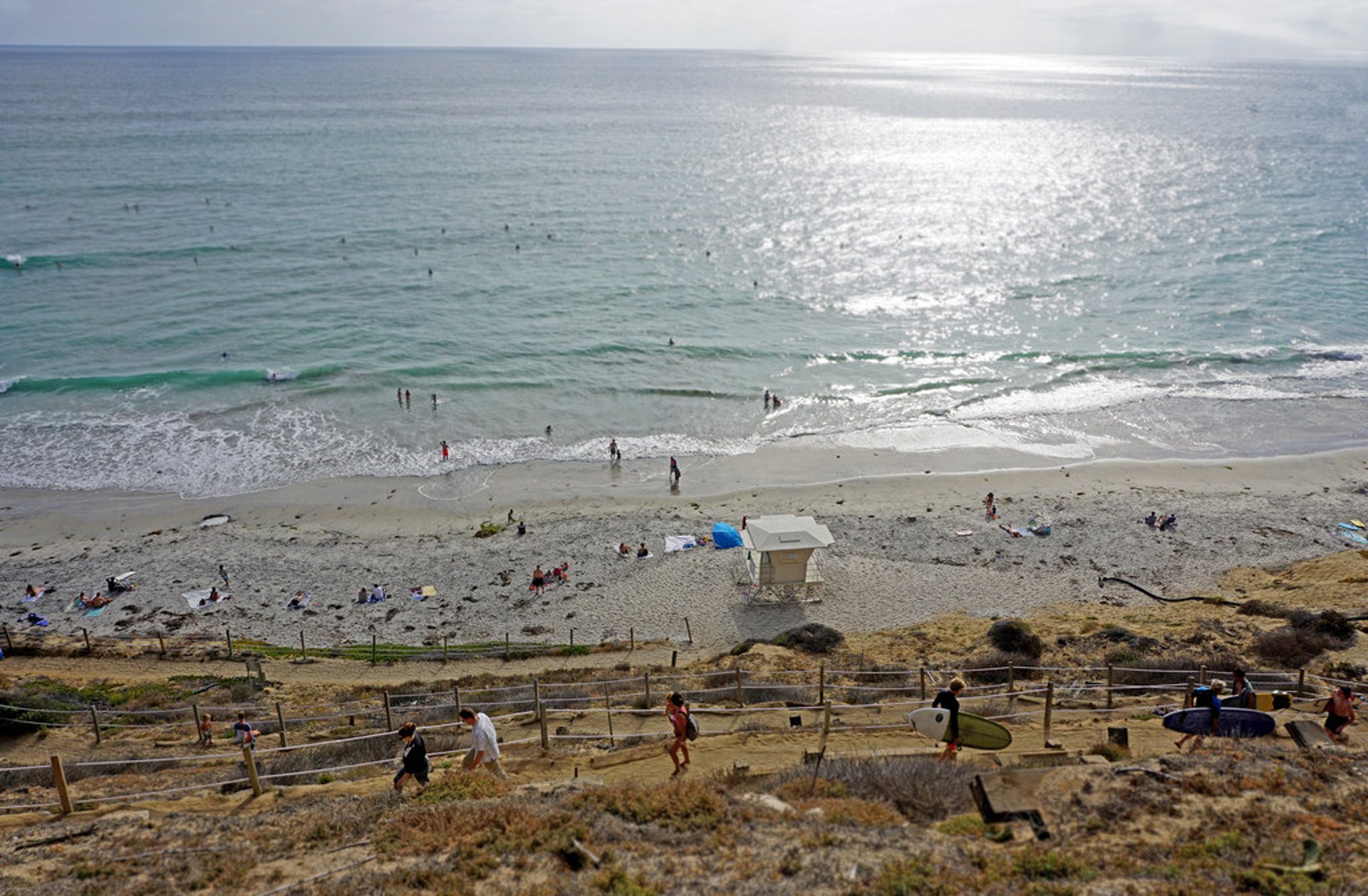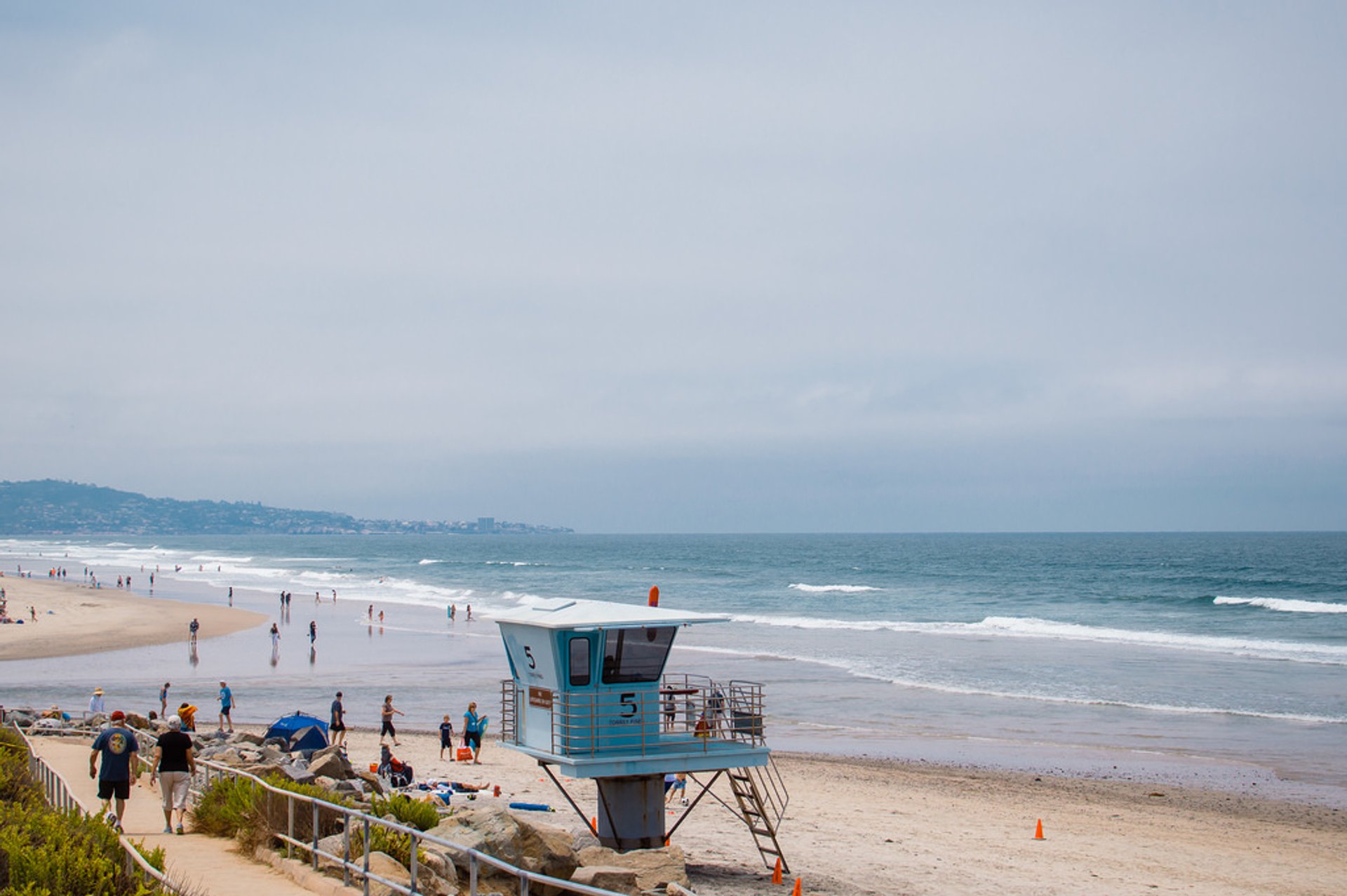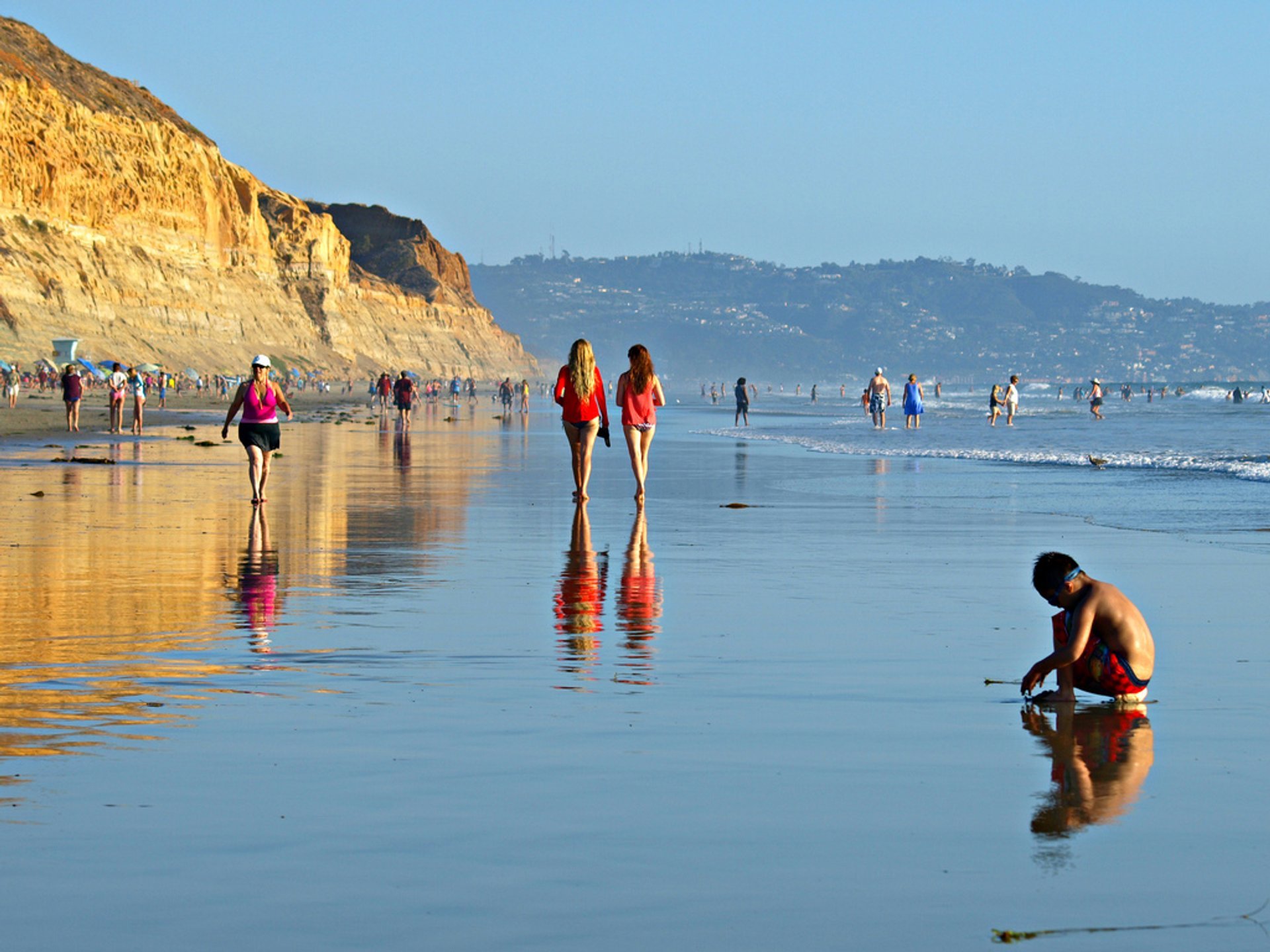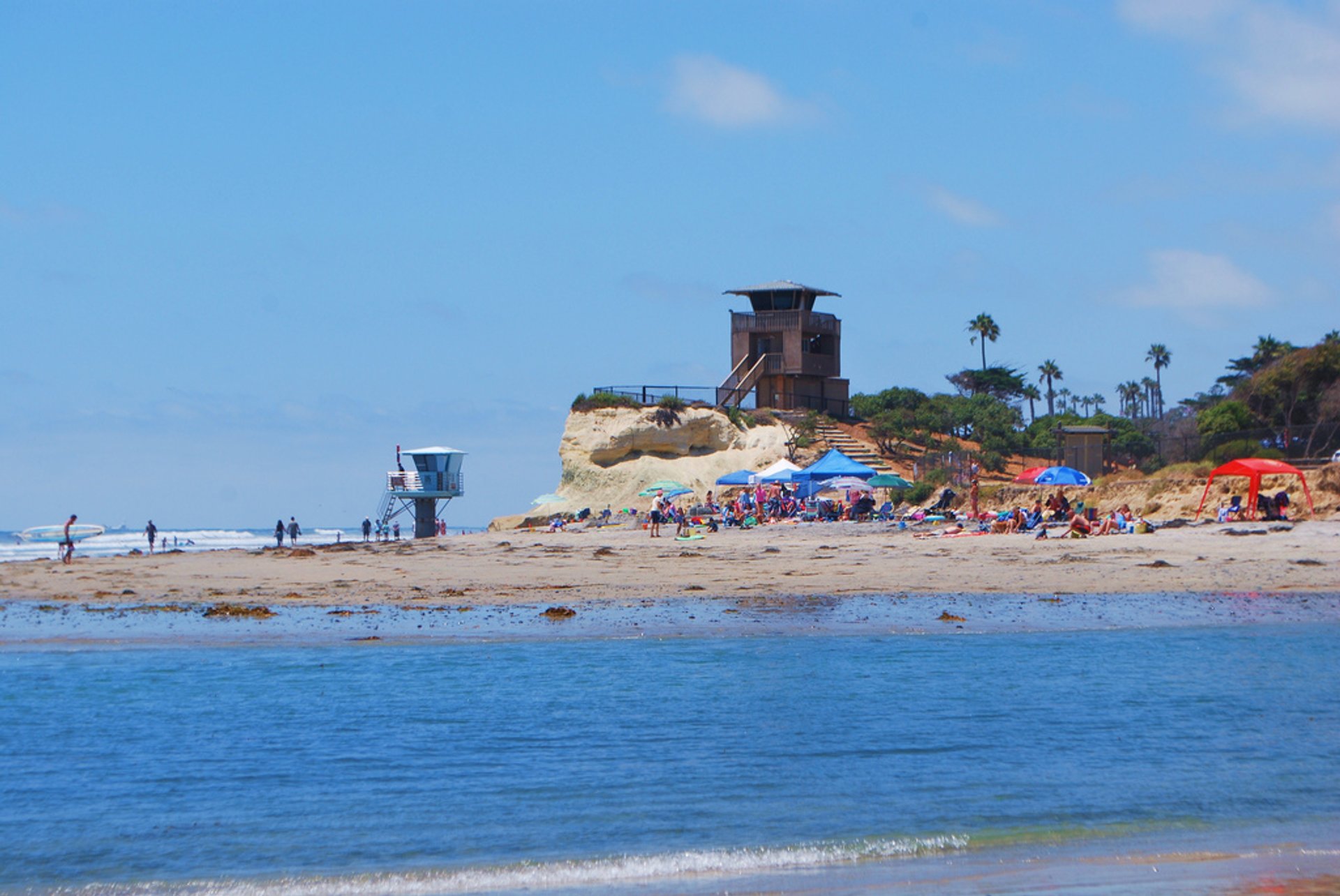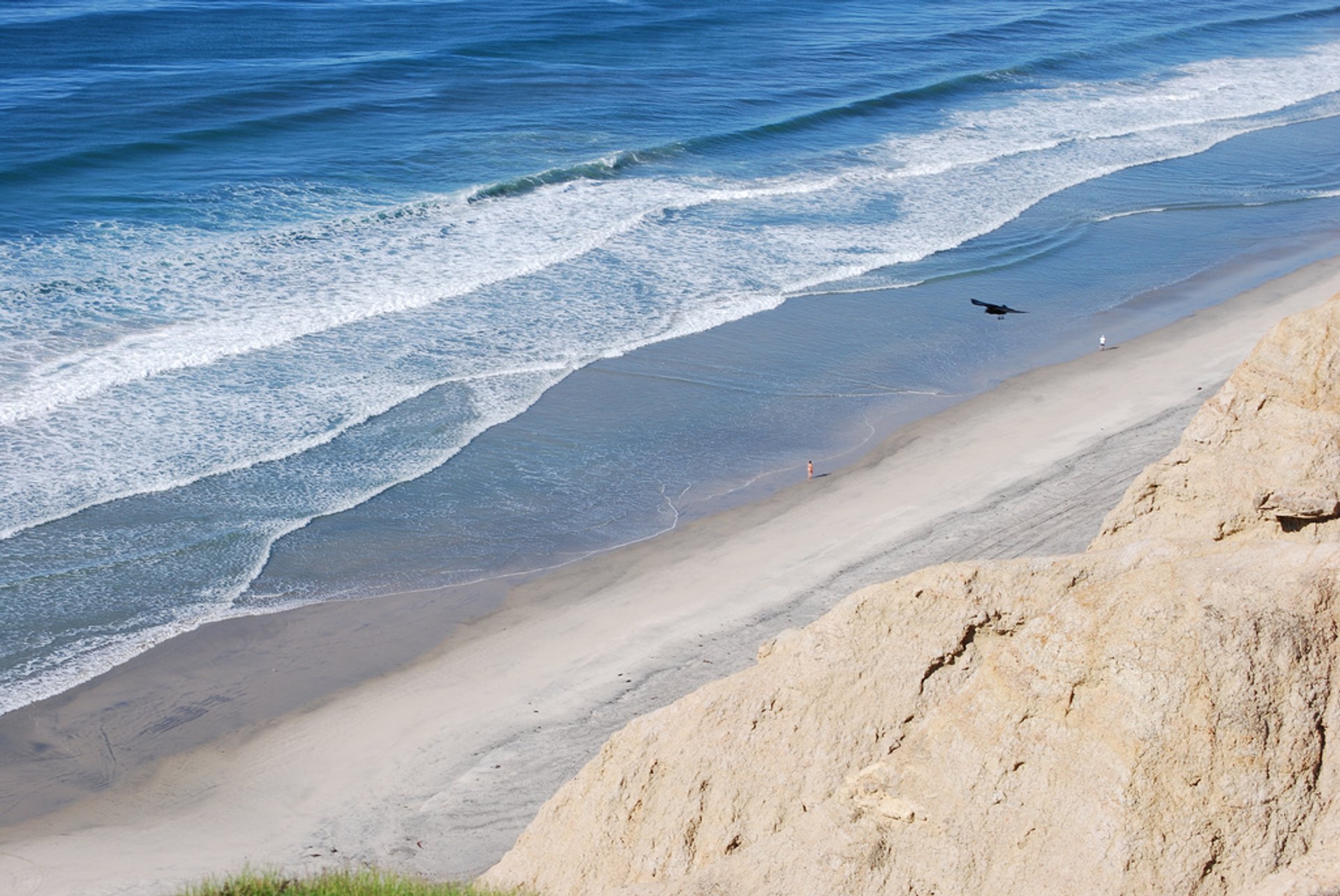 San Diego is blessed with mild winters and balmy summers. Some people in this area enjoy going to the beach year-round. However, summer and early autumn are the best in terms of weather and water temperature. Take into account that overcast days are frequent in May and continue well into June. That's why these months are known as "May Gray" and "June Gloom". July to September are the best, as the ocean temperature reaches 20-21°C. In the winter it stays around 10 °C. Besides, winter is the season of rain in San Diego, which makes it the worst time to enjoy the beach.
The North San Diego County coast has sandstone bluffs and lovely coast from Torrey Pines to San Onofre, while the central area features headlands at La Jolla and Point Loma. South Bay is home to the long and picturesque beaches of Coronado and the Silver Strand.
In the San Diego area you can find a beach that suits you the best: from wild and secluded places like Leucadia, Black's Beach and Point Loma, San Onofre, Cardiff and Solana Beach to well-equipped places with many facilities like Oceanside, La Jolla and Mission Beach, Encinitas, Del Mar, and Coronado.
If you want to make your beach experience a little adventurous, you can opt for Black's Beach. It is notoriously hard to get to - you'll have to do some hiking. Also, part of the beach is known to be clothing optional.
Find hotels and airbnbs near Beach Season (Map)