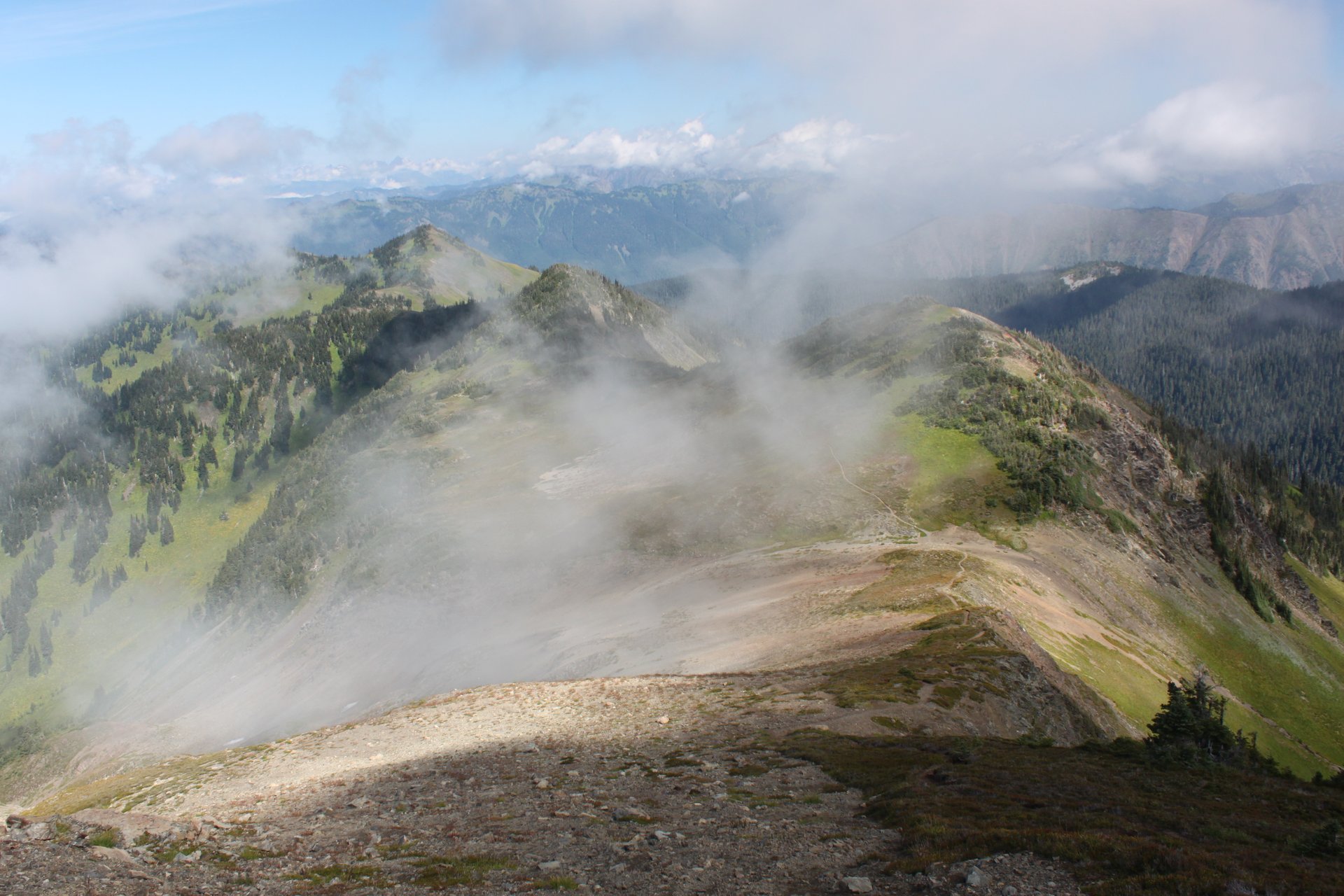 Skyline Divide is a 1,828-meter (6000-foot)-high extension of Mount Baker (also known as Koma Kulshan) near Glacier, Washington that becomes a beautiful Alpine meadow in summer full of wildflowers and stunning views. This is one of the most popular hikes in the Seattle area so don't be surprised to see it crowded. Dogs are also allowed but have to be kept on a leash. From the trailhead, you pass the forest and get into Mt. Baker Wilderness with its lush green open meadows offering stunning views of Mt. Baker. The trail goes along Skyline Divide offering stunning views of rivers and surrounding peaks.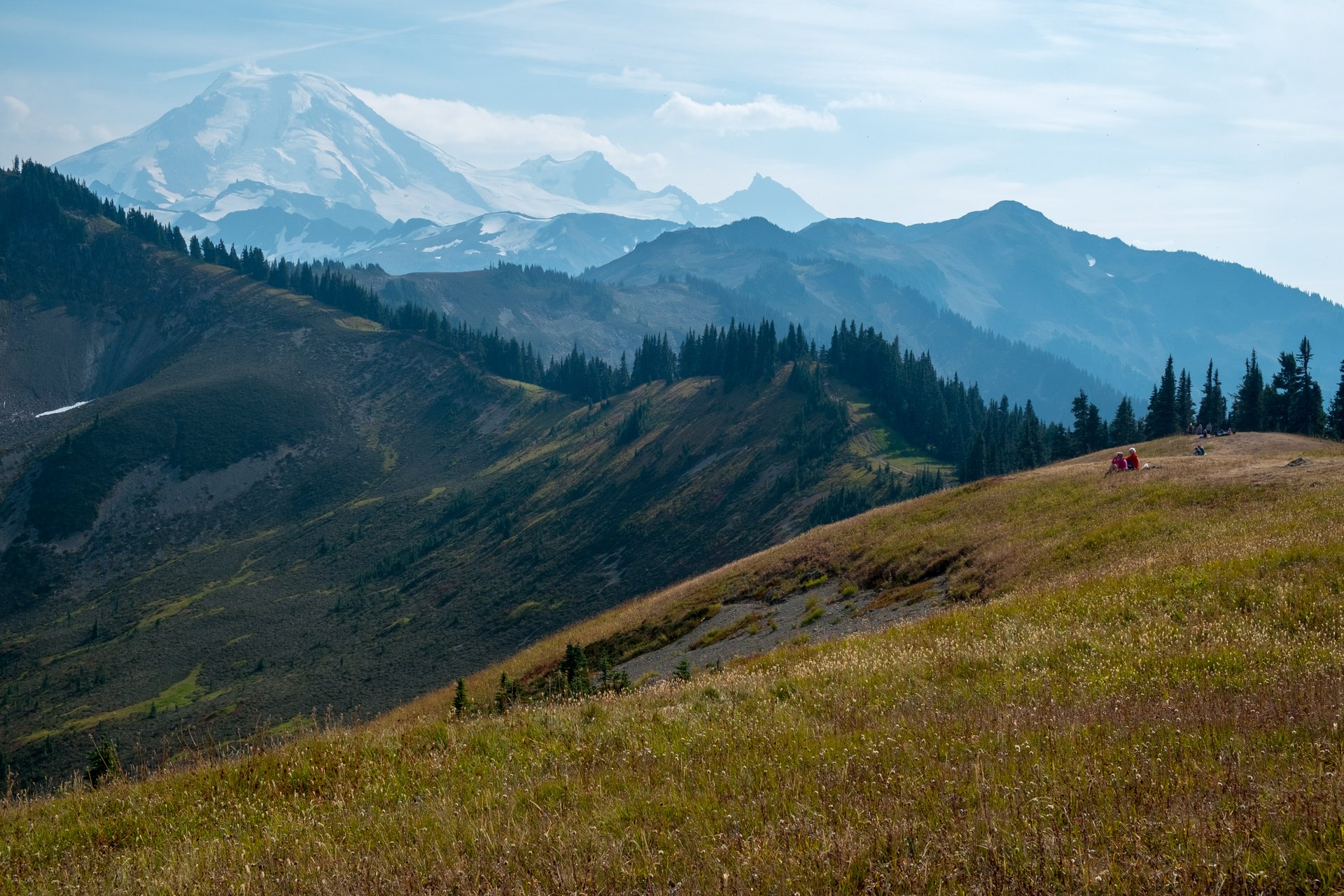 The best time to see wildflowers along the Skyline Divide Trail is in July and August. You can spot aster, fireweed, lupine, arnica, oxeye daisy, valerian, bistort, foamflower, glacier lily, cow parsnip, and lots of other flowers along the trail. The forest features western hemlock, mountain hemlock, and silver fir. Edible huckleberries can be seen in fall. The path gets very beautiful in September when leaves are starting to turn gold.
Skyline Divide Trail is about 14.5-km (9-mile) long roundtrip. It is a popular route for hiking, camping, backpacking, and wildlife viewing from July until October, weather permitting. The elevation gain along the trail is 760 m (2500 ft).
The Skyline Divide Trail is about three-hour drive from Seattle. To get to the trailhead, drive east from Glacier on State Highway 542 for approximately 1 mile, then turn right onto Glacier Creek Road and left on Deadhorse Road. It will take about 20 km (13 mi) to get to the trailhead.
Skyline Divide Trail Featured in