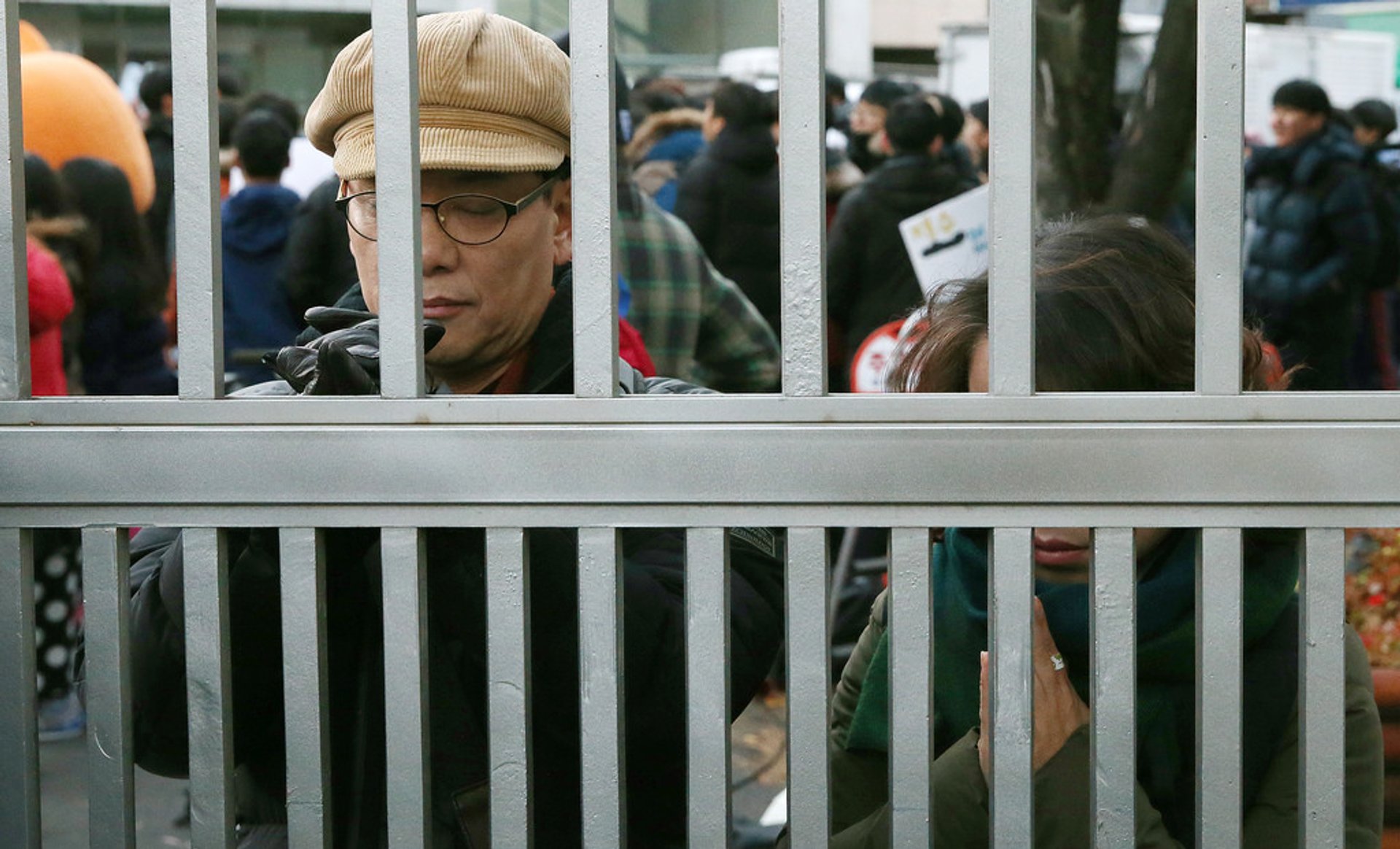 Show accomodations nearby
National examination day is quite a stress for the entire country, flights are delayed, traffic is limited, office workers come to work later not to hinder the examinees, and police along with taxi drivers offer free rides to schools for those being late—the entire country is united by what is called Suneung exam held annually around mid-November.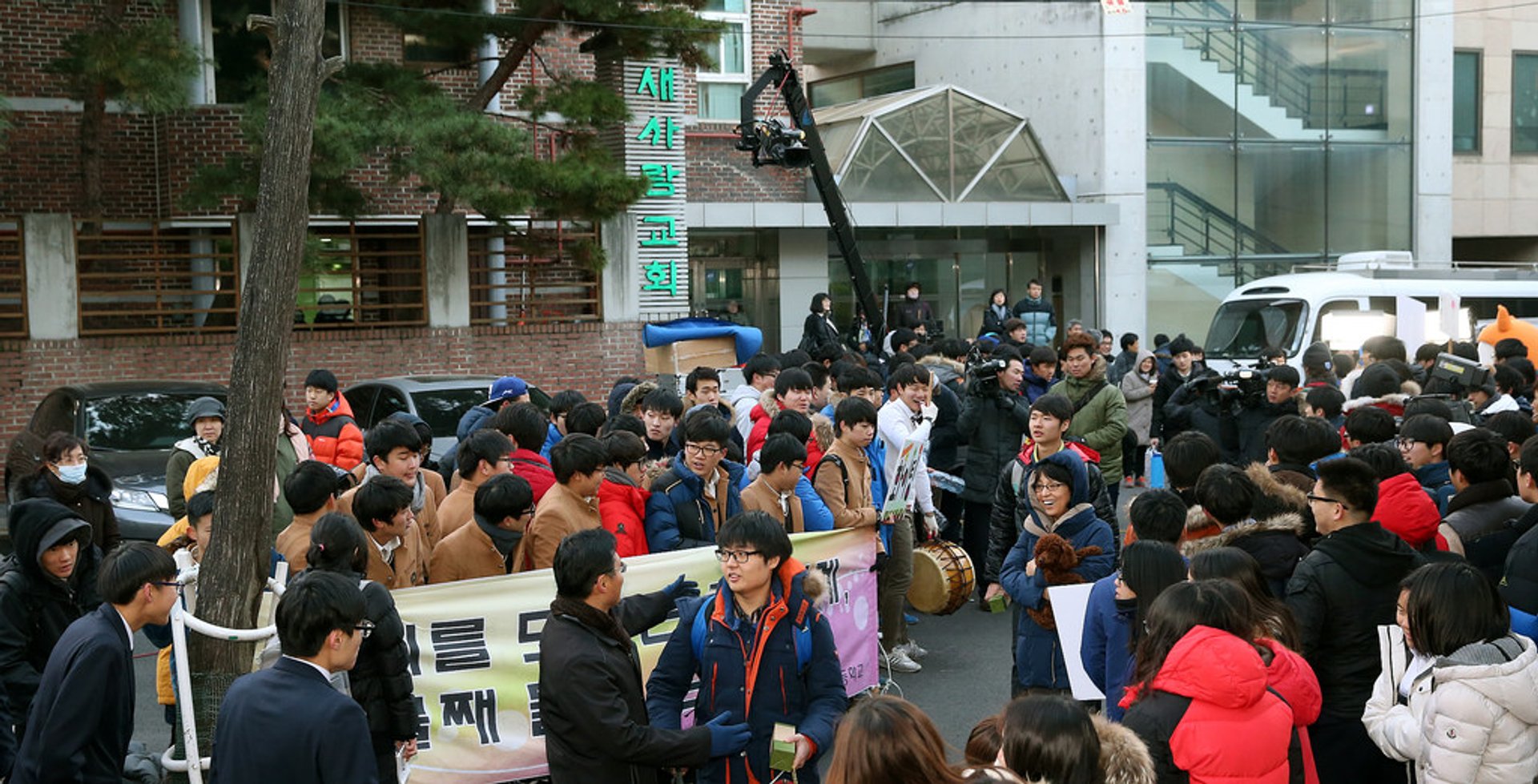 South Korea must be the only country where national exams are such a big deal. The examination day is the most stressful day in the life of every 17-year old Korean, as the entire future depends on College Scholastic Ability Test,—all wish to get the highest score to enter National University, but only 1% will. Those who don't, are so upset sometimes that could commit suicide. Crazy, but true.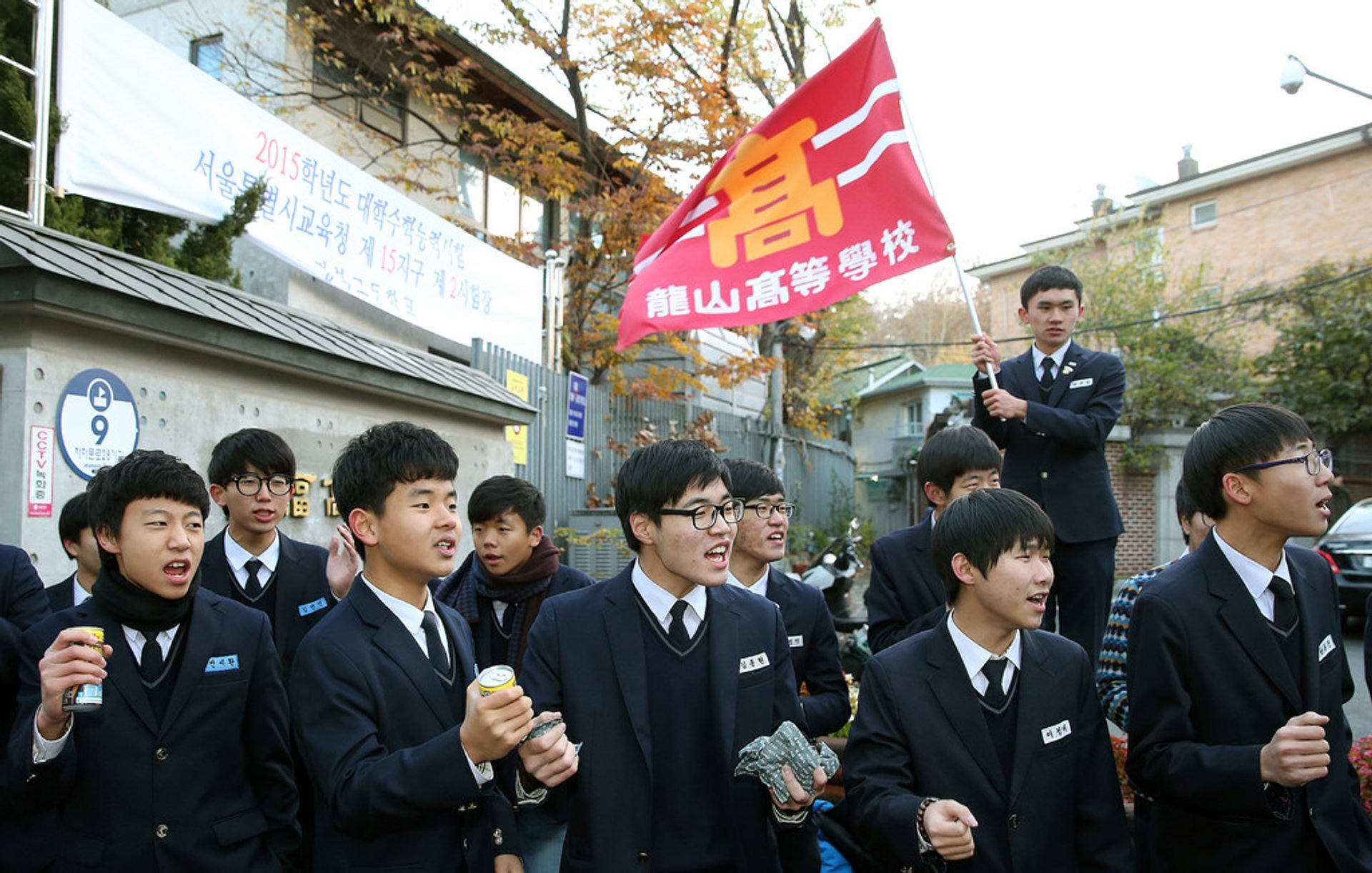 Every parent in Korea dreams about the day when they hear the good news that their kid received a passing score. Families start preparing for that big event in their life far beforehand. Finally, on the eve of the trial, mothers head to local temples to pray for their offsprings' success.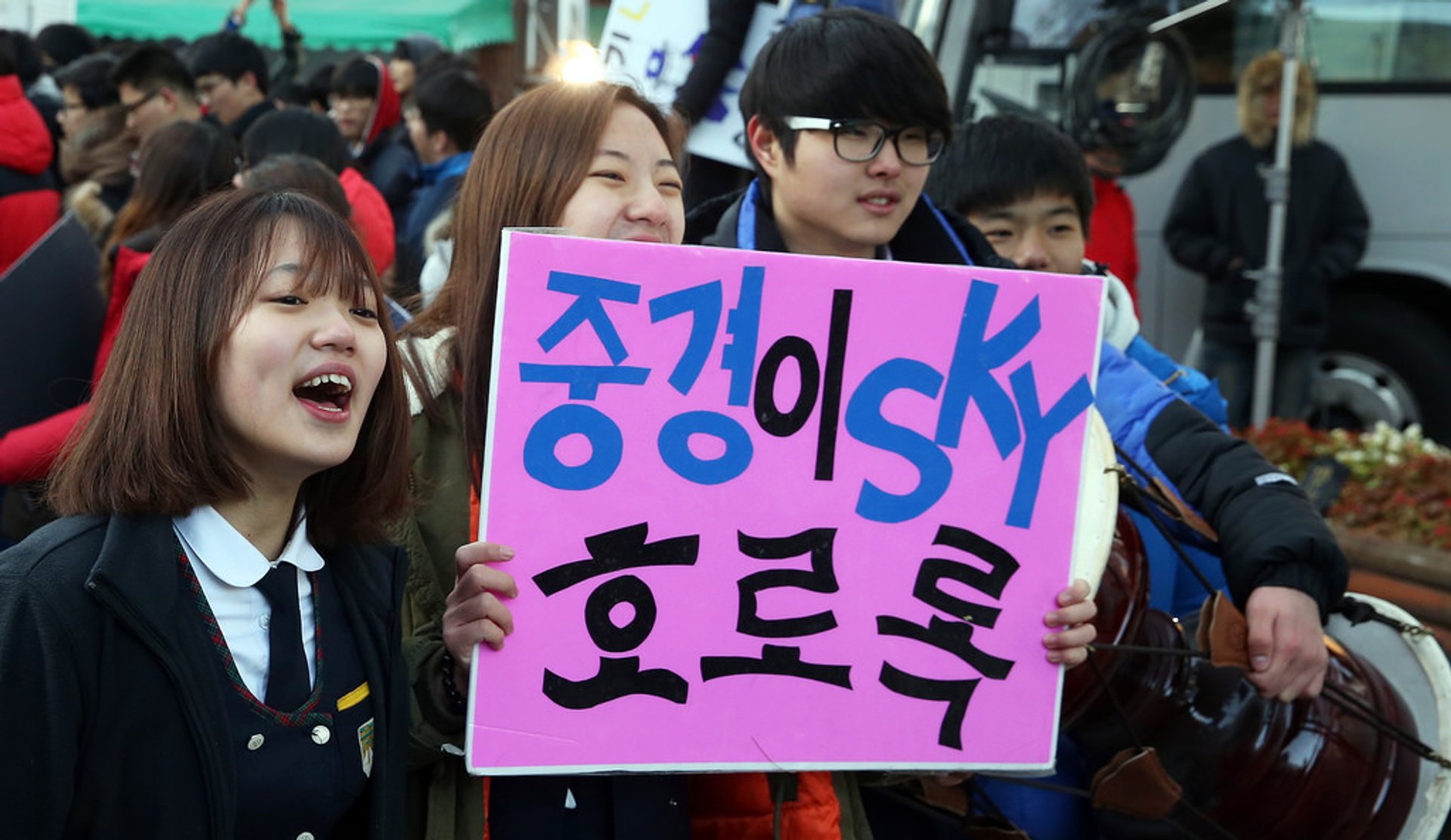 And then that day finally comes—families and friends swarm at school gates, cheering up the examinees and praying for their success. There's tradition to pass on traditional sticky candy, which is supposed to help students "stick" to the passing score!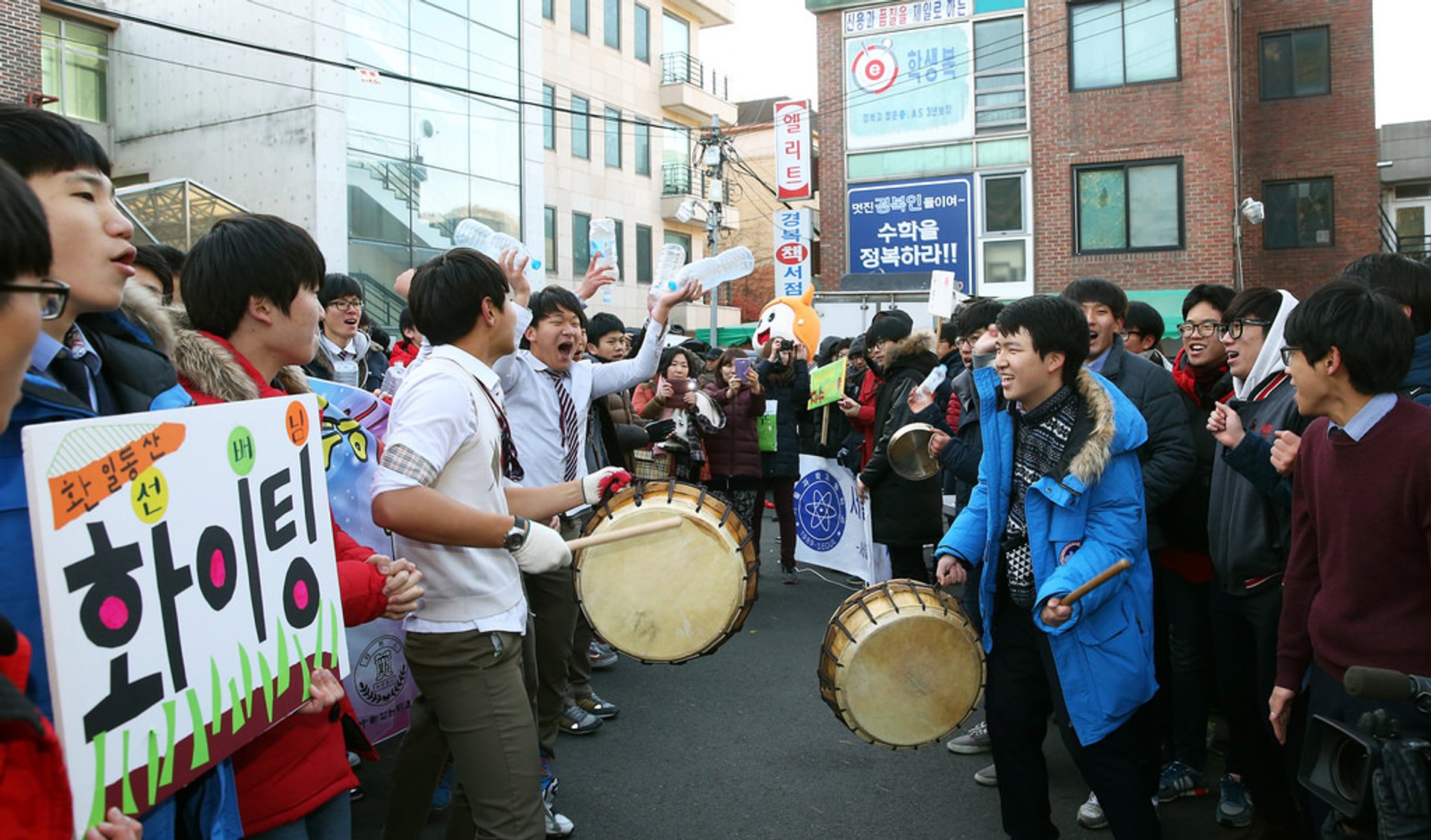 The capital city of Seoul presents the greatest chances to witness the entrance exams fever.
Find hotels and airbnbs near Entrance Exams Fever (Map)
Entrance Exams Fever Featured in