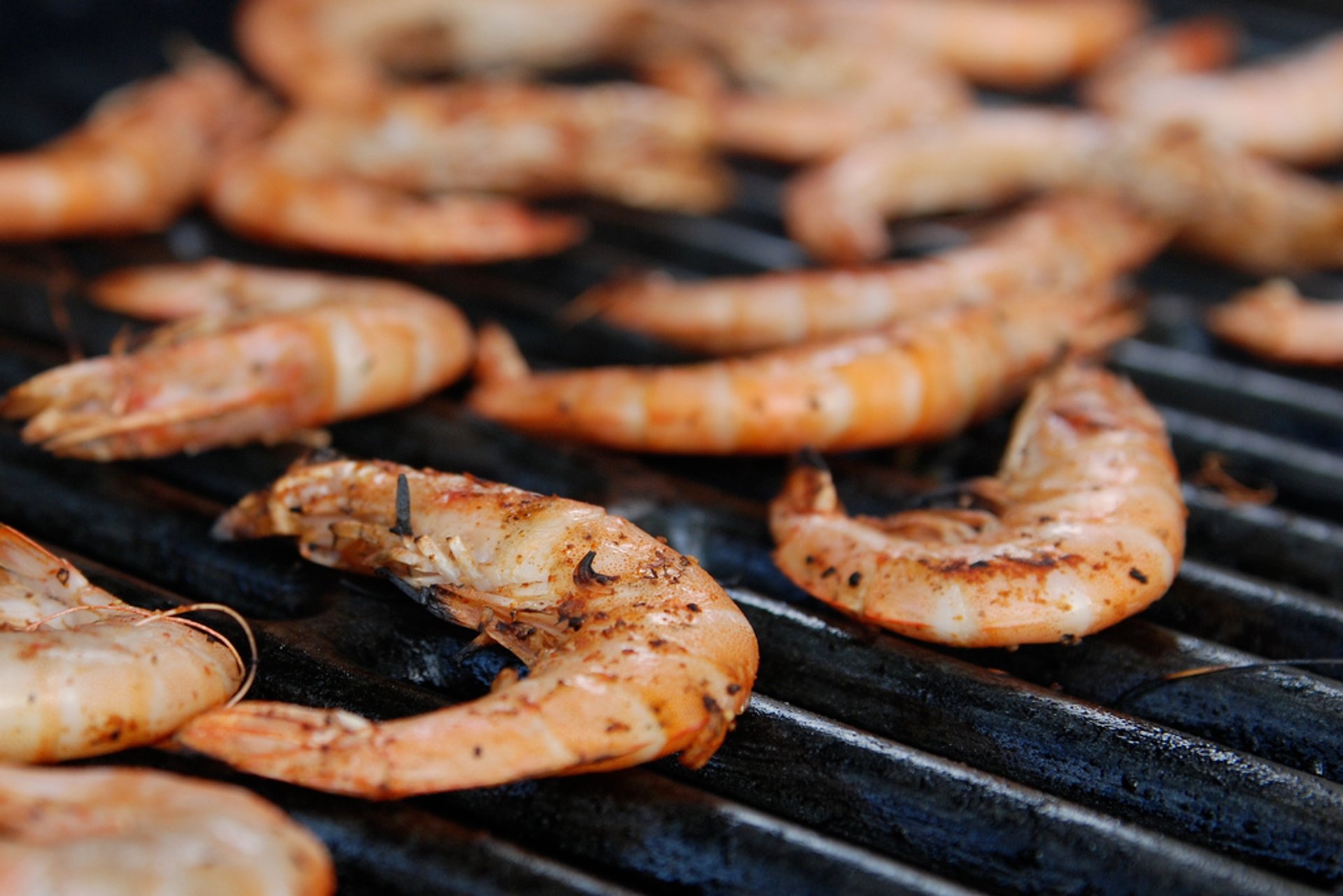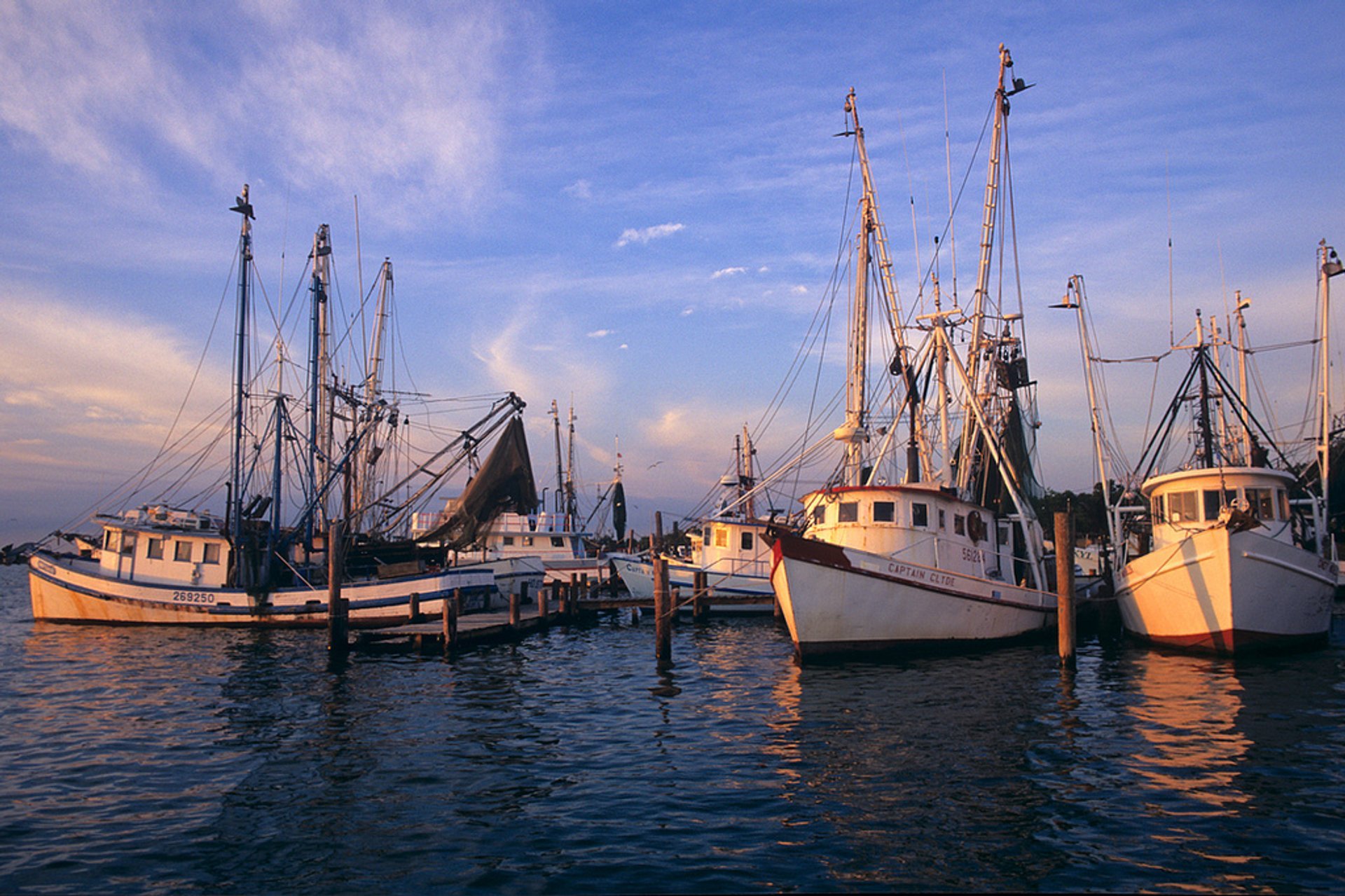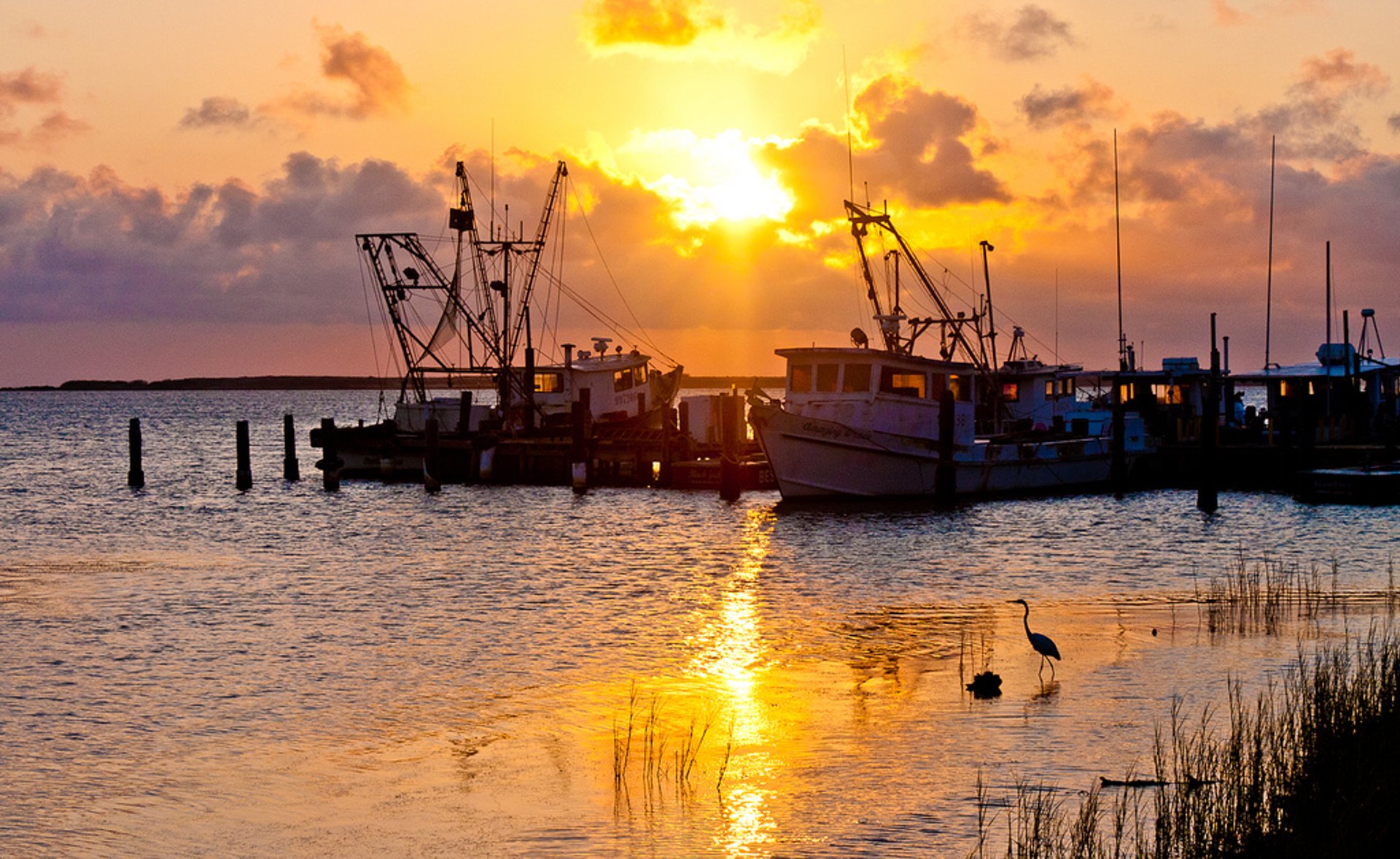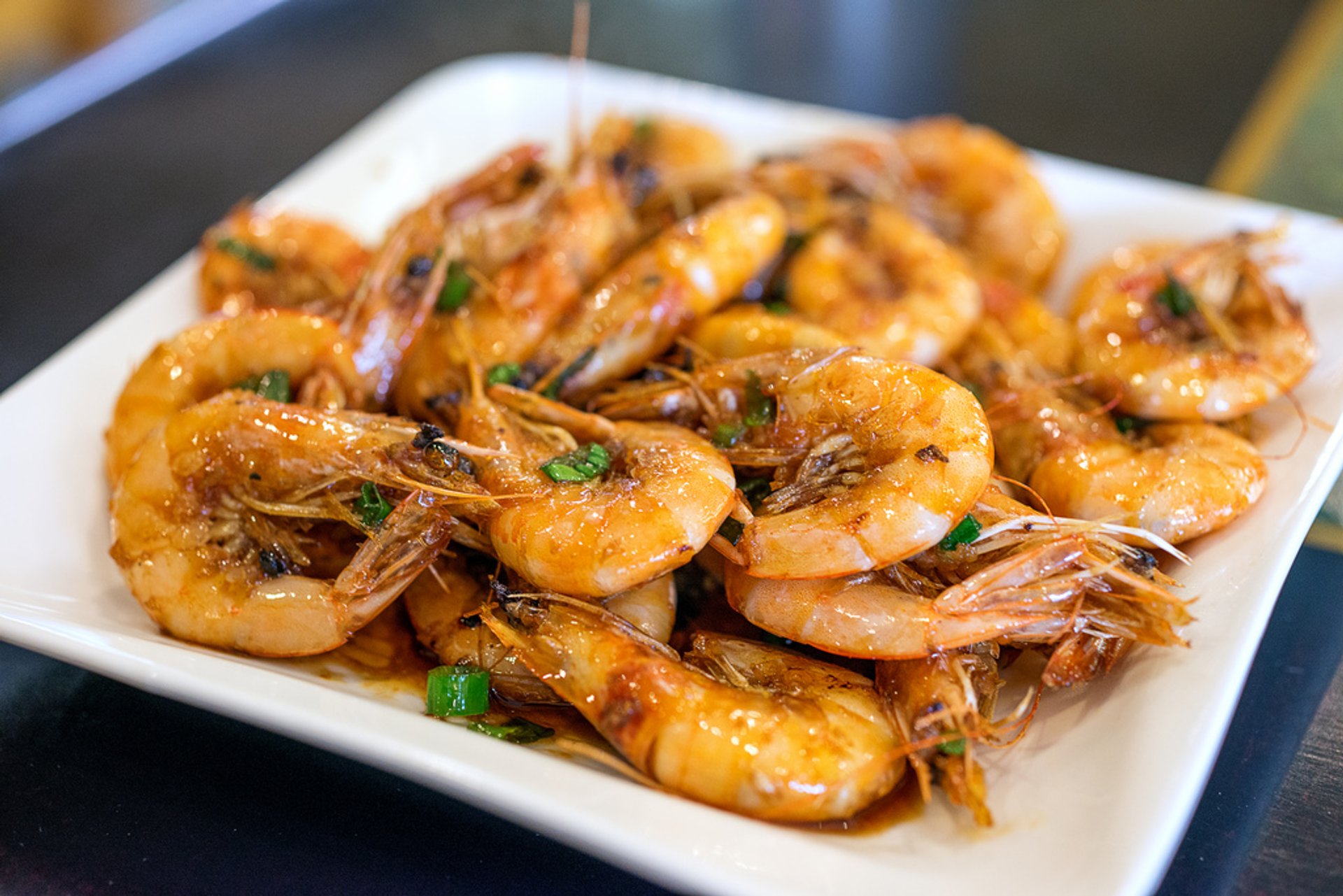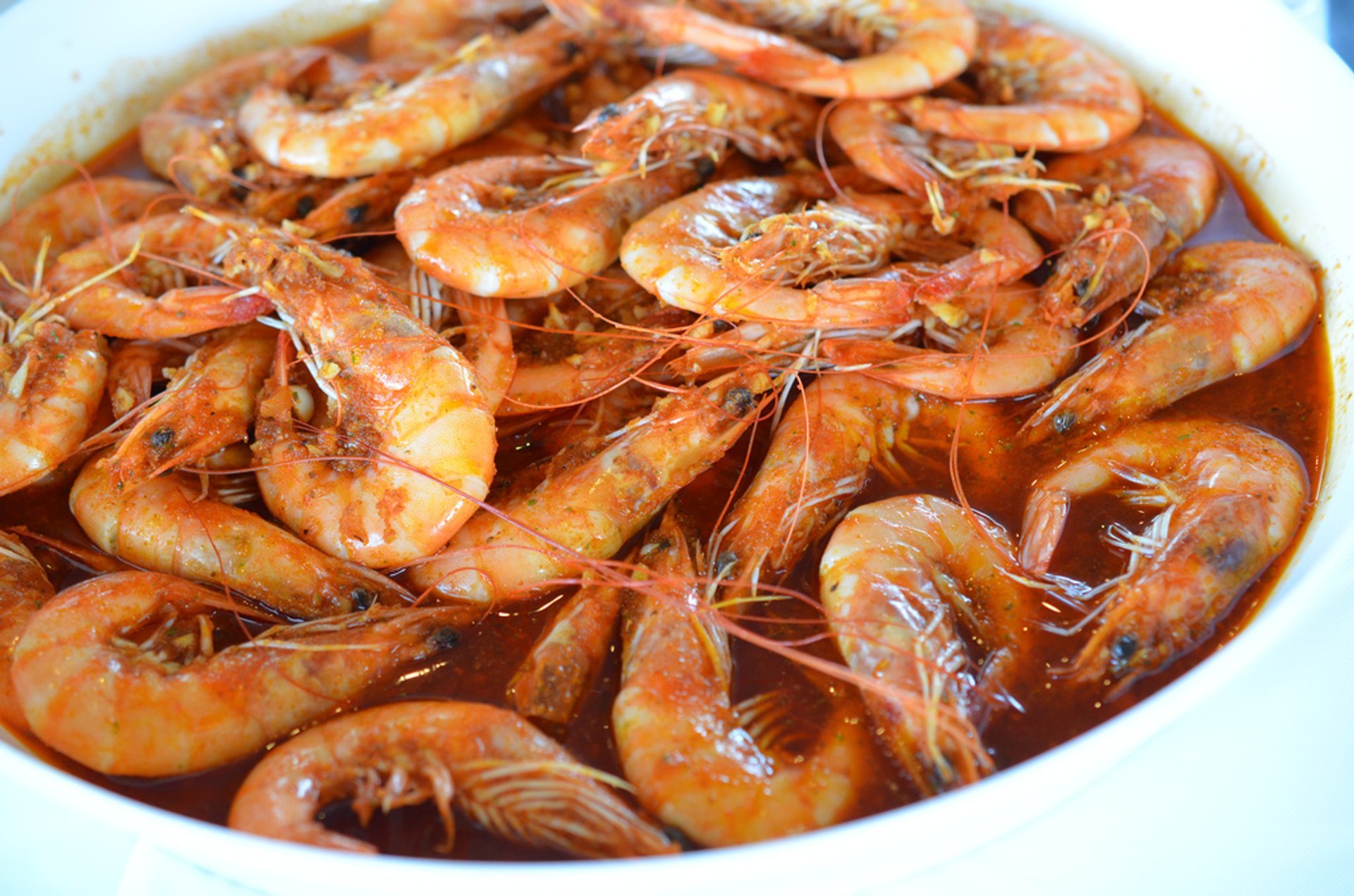 Shrimp Season
Featured in
For many generations, Texas coastal waters have been the center of the largest shrimping industry in the world. These warm waters are home to white shrimp, pink shrimp, brown shrimp, and rock shrimp.
The Gulf of Mexico commercial shrimp season closes on May 15 usually until early July. Summer shrimp season is the golden time for shrimpers from Brownsville to Port Arthur. Around 250 shrimp boats leave the docks at the Brownsville Shrimp Basin, and 200 boats leave Port Isabel. Altogether 450 boats head towards the open waters for the best catch but not before the annual blessing of the fleet. This is an old cherished tradition which is believed to bring luck and protect the boats and their crews during the journey. Most boats are out at sea for 50-60 days, leaving their homes, families, and friends for the sake of shrimp. Maybe this is why shrimp is so loved by Texans.
There is an annual festival to celebrate shrimp season and other seafood. Around 60,000 people visit ​Aransas Pass in the middle of June to become part of the largest shrimp festival in Texas—Shrimporee. All the attendees​ of this event can check out carnival rides, a parade, have fun throughout the weekend with live entertainment and dancing, and watch the best chef cook-offs and take part in lots of funny and tasty contests.
Shrimp Season
Featured in