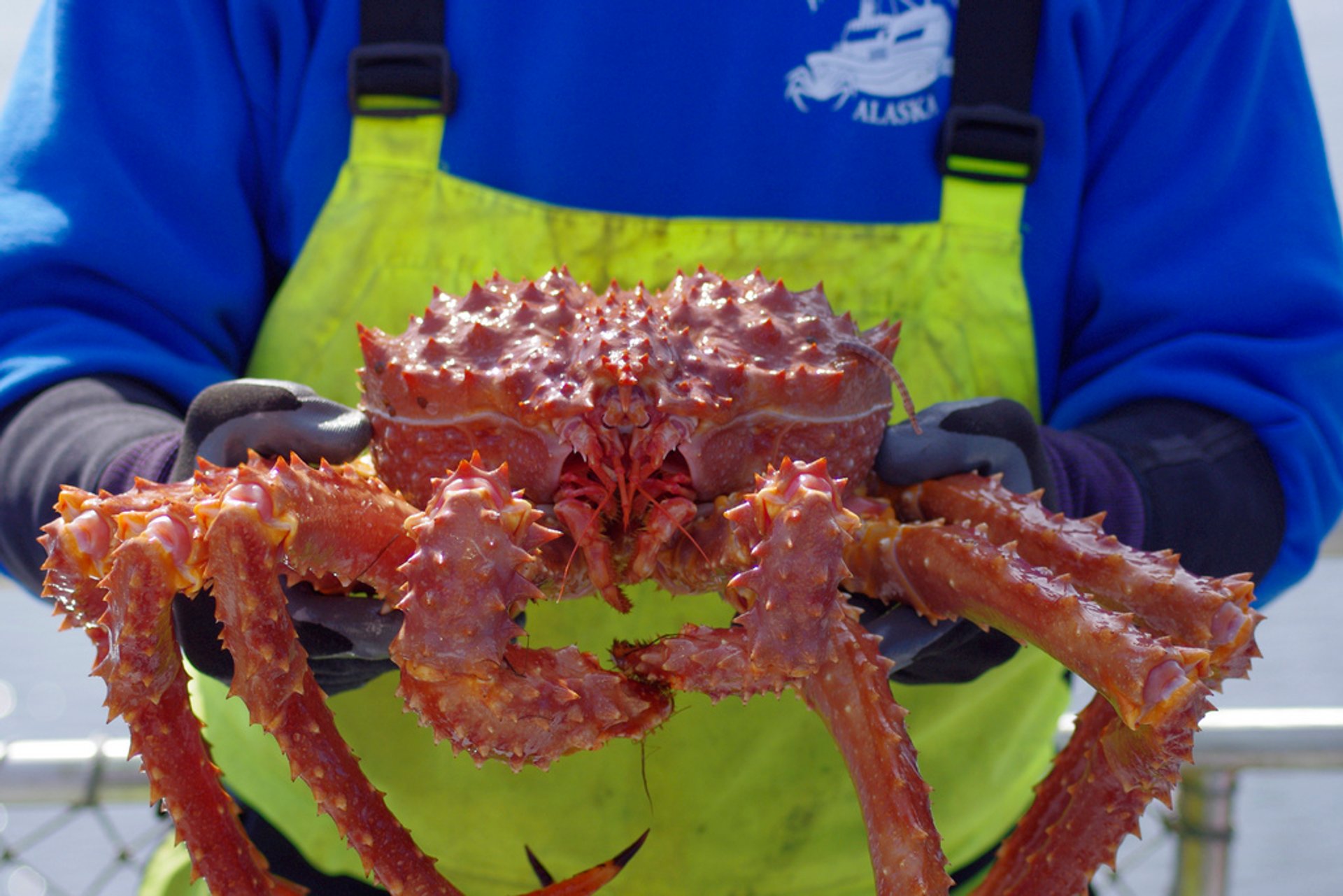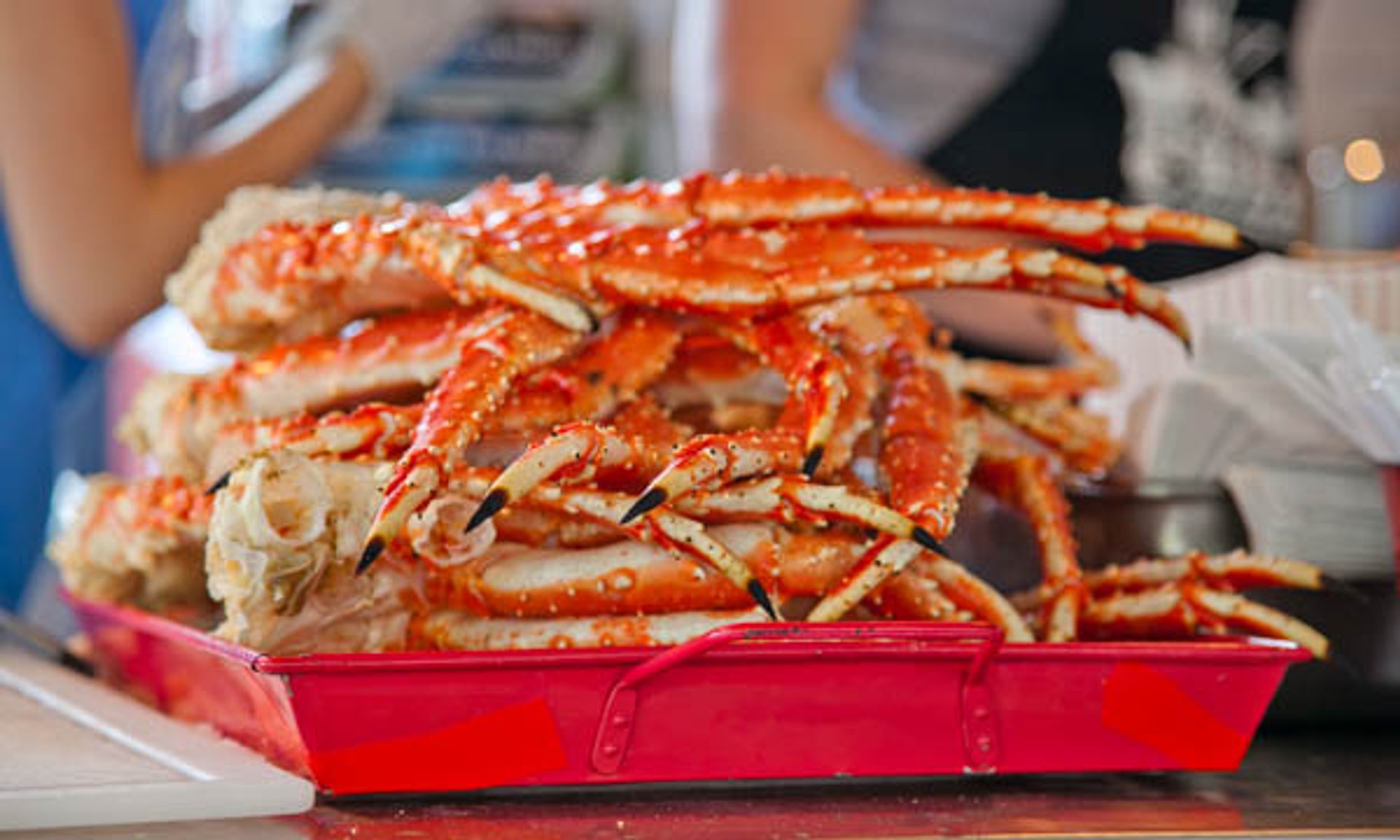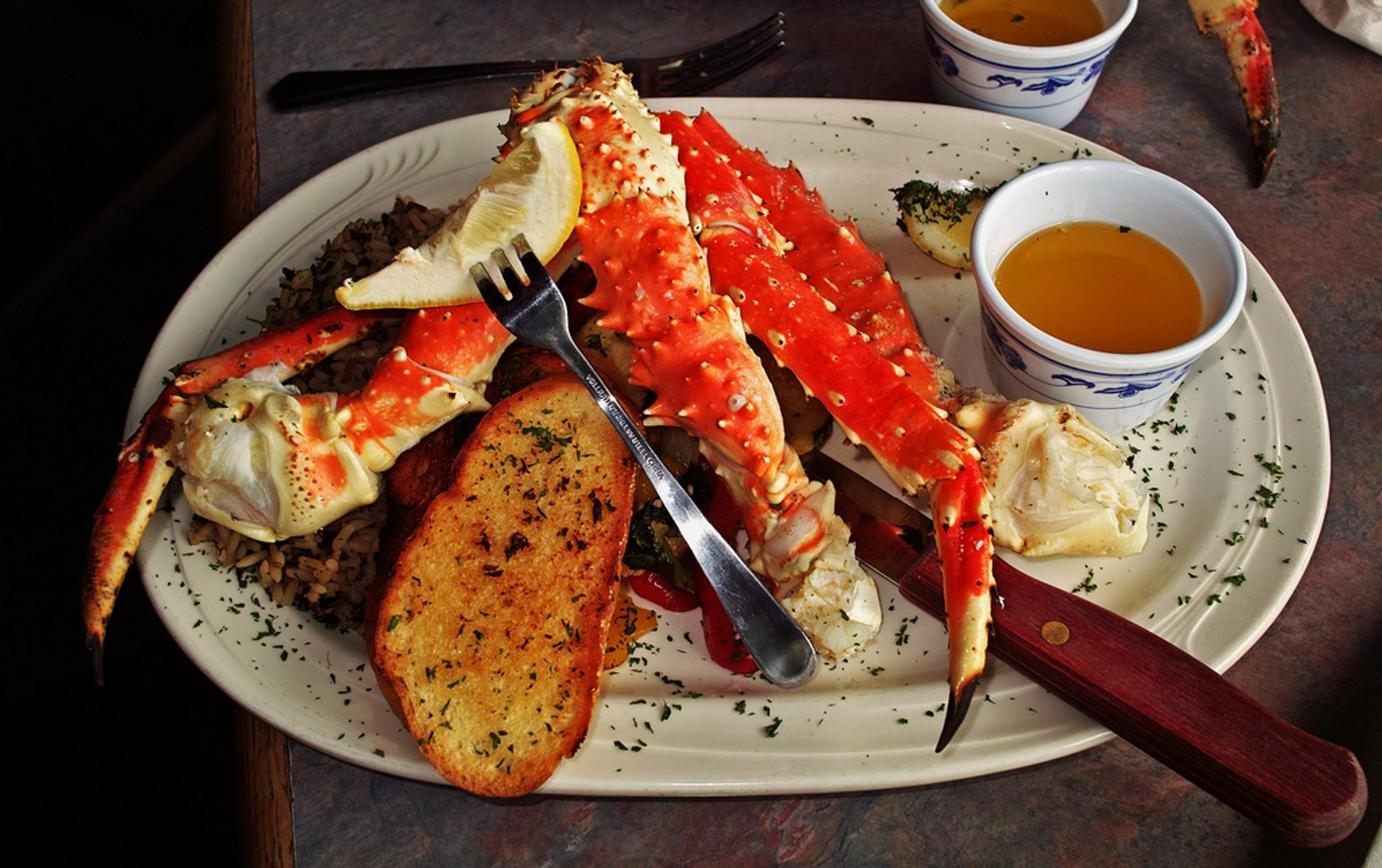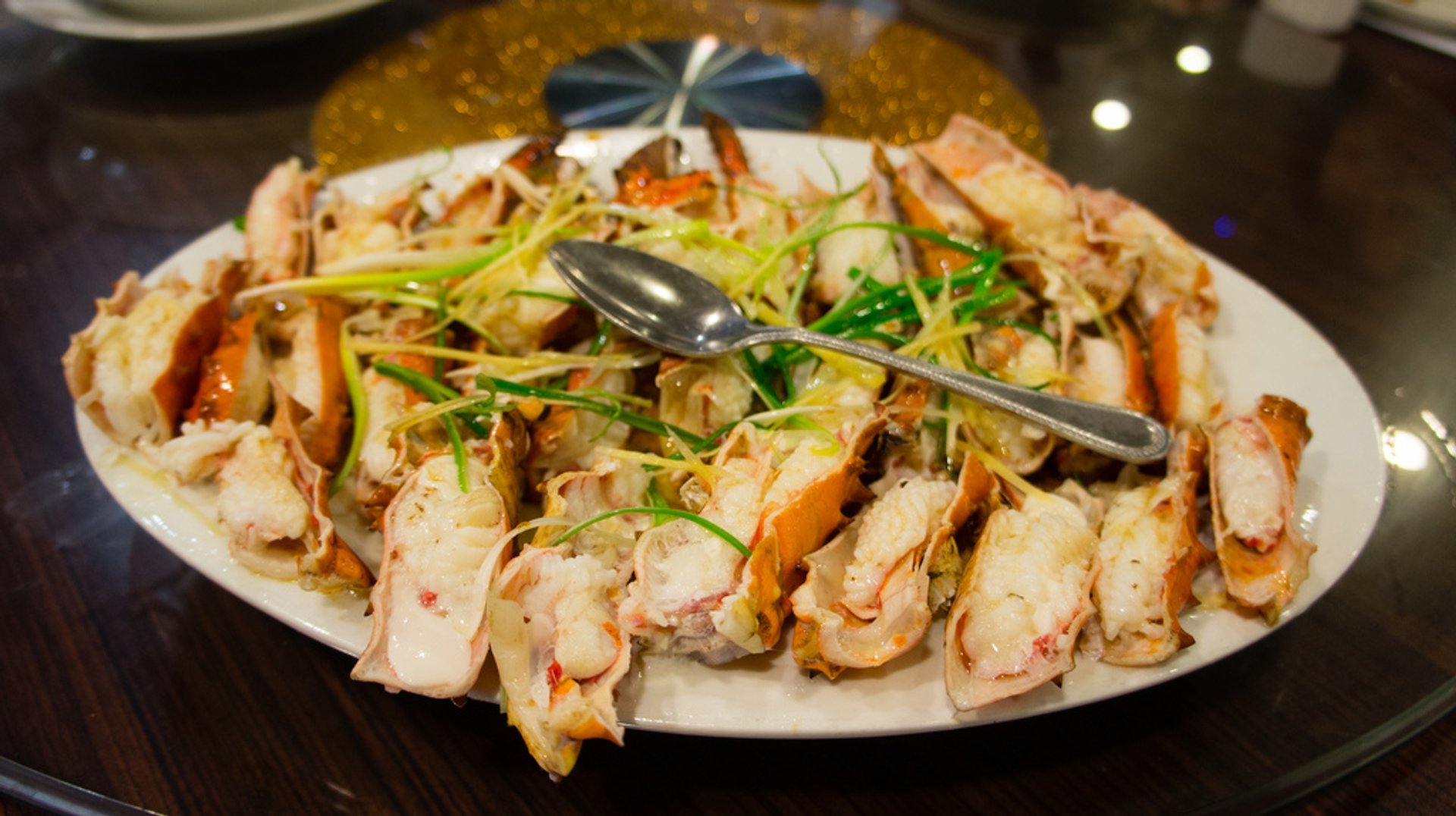 Alaskan king crab fishing occurs during the fall and winter months. The peak season of crab fishing usually is between October and ​January, hence it lasts only for several weeks. During this period, the restaurants of Juneau, Seward, Anchorage, and other cities serve the freshest king crabs ever. Taste delicious crab legs, rolls, or other snacks—local chefs do their best to cook this special meal!
The red king crab is the largest species of king crab native to the Bering Sea and North Pacific Ocean. It has a leg span of up to 1.8 m (5.9 ft) and weighs almost 13 kg (28 lb). To make this precious catch, most vessels use a huge square-framed trap covered with mesh. Fishing for red king crab is considered to be one of the most dangerous jobs on the planet.
In Alaska, many red king crab fisheries operate in Norton Sound and Bristol Bay. It's currently banned to fish red king crab at the Pribilof Islands and Western Aleutian Islands. Some Alaskan tour operators are offering fishing excursions with dining options that include crab and shrimp.