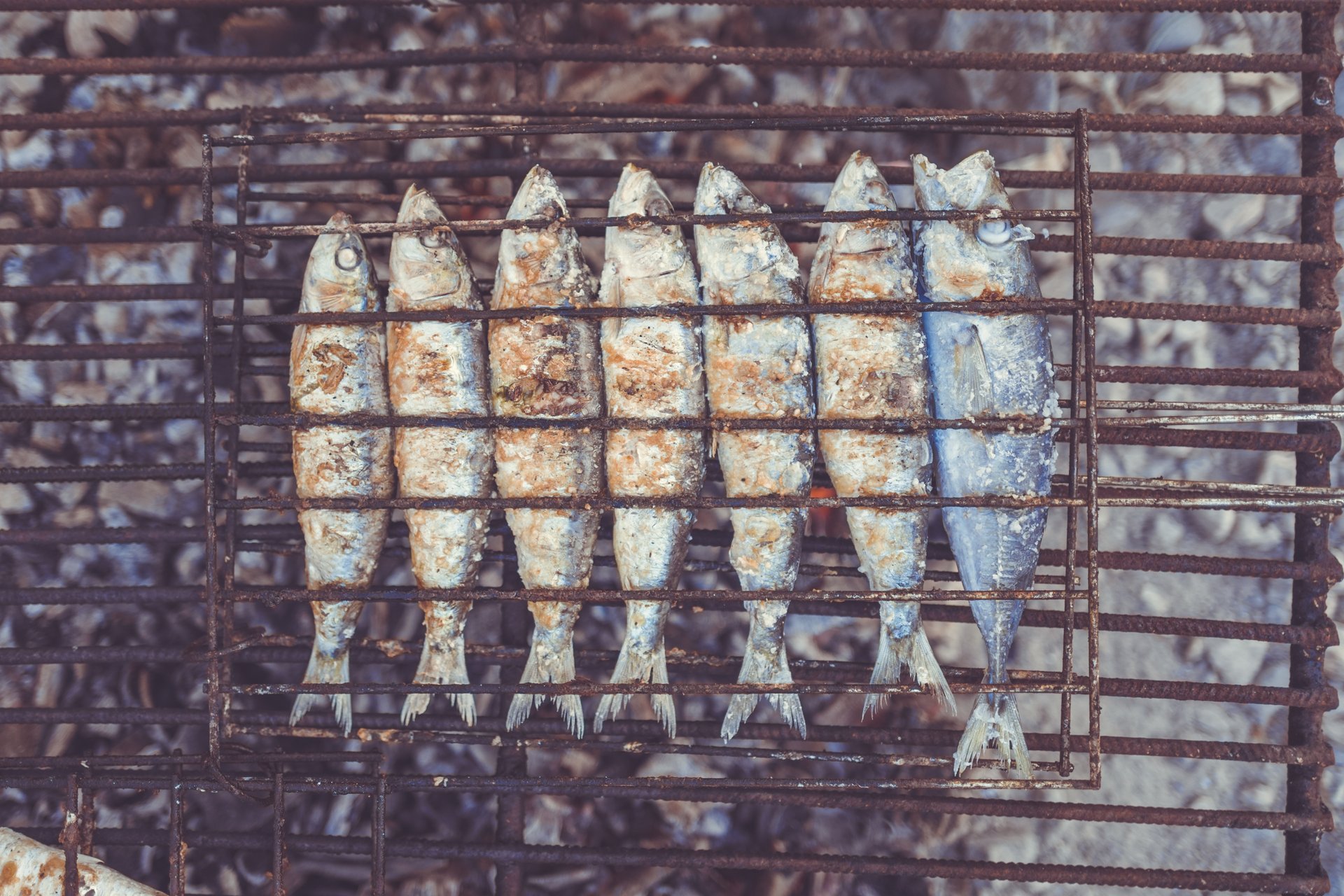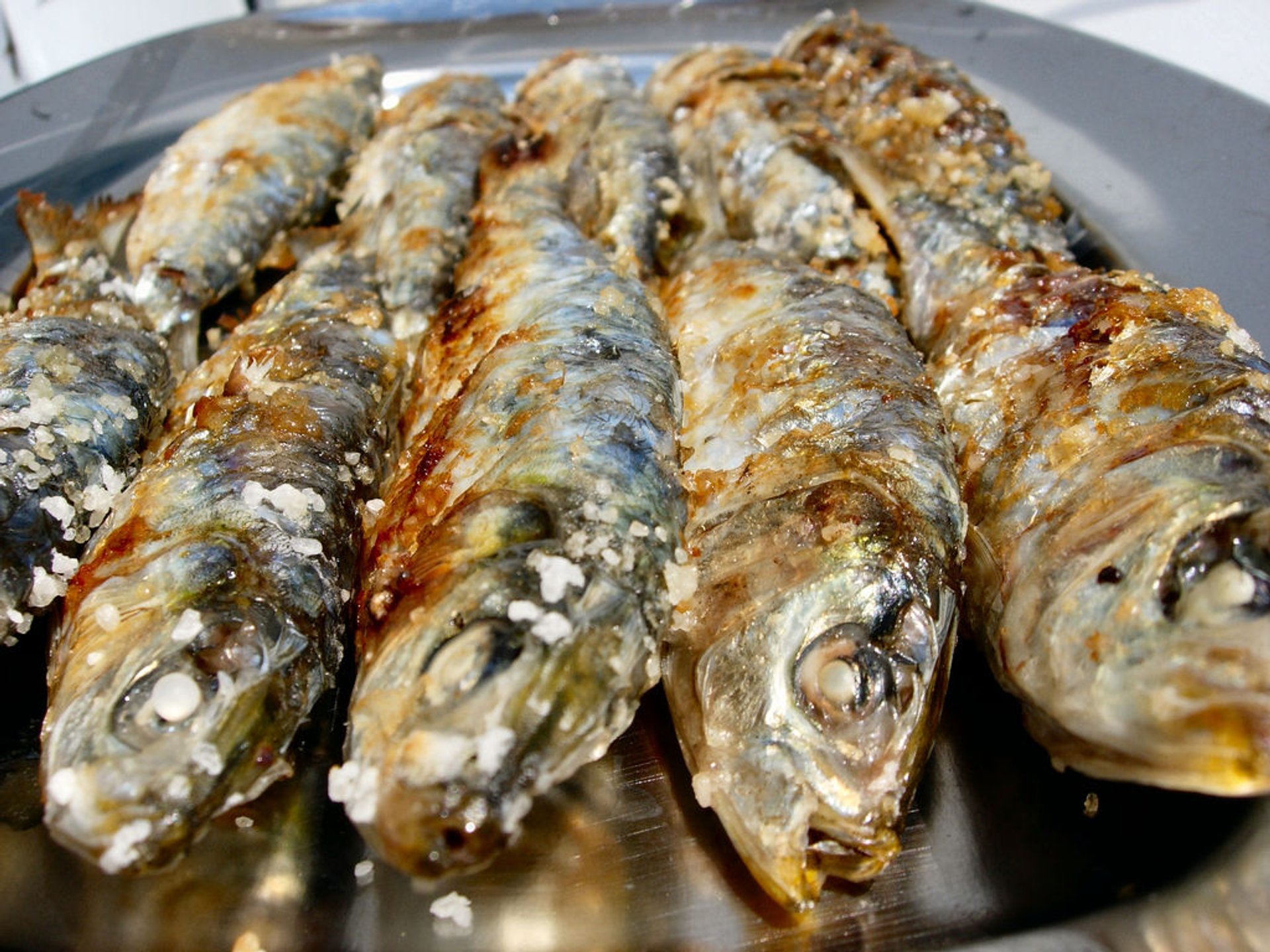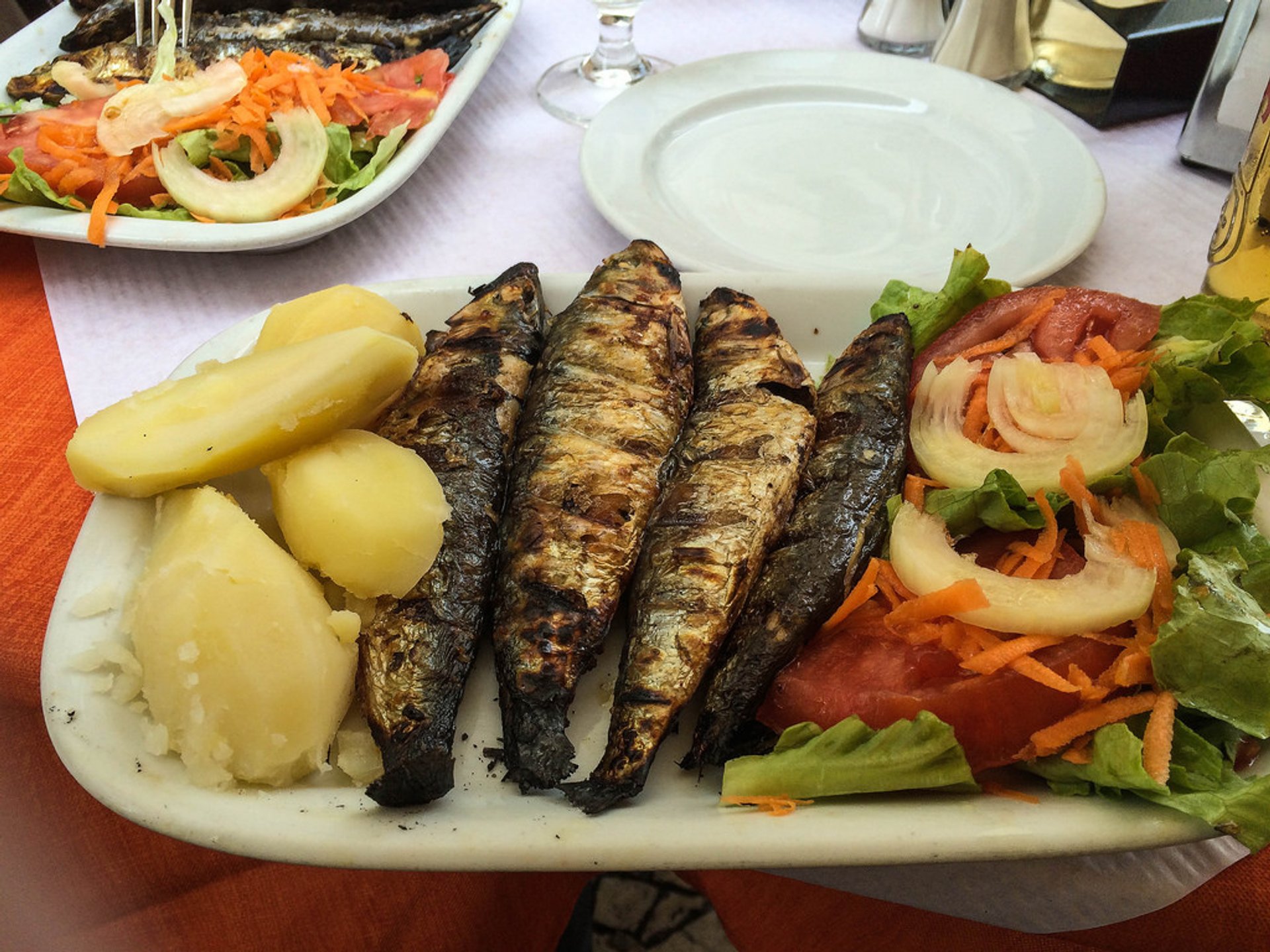 It is perfectly clear for anyone that Portugal is known for the best fish in the world, and the Portuguese are passionate about everything the sea offers them to relish. The Summer Queen from the depths is deemed to be Sardine. Toothsome, fatty, and alluring—these are the beauty standards that are adored about it.
About 60% of the sardines caught are eaten fresh in Portugal. Throughout July and August, during the sardines season, there are feasts, festivals, and celebrations from North to South in almost every town and village. People eat sardines everywhere: on the beach, at street parties, at home, at restaurants, etc. There is even a competition for you to design your own sardine.
Being freshly caught, the sardines are fantastic for "Sardinha's Assadas" (charcoal-grilled sardines, kind of similar to the Sardinas tradition in Barcelona​), the most popular way to eat fish. At "Sardinha's Assadas", the sardines are grilled and then combined with boiled potatoes and famous grilled peppers salad. Sardines can also be preserved in a tin without skin and bones. For this method, it is usually paired with lemon and thyme, tomato sauce, virgin olive oil, vinaigrette, and so on. The variety is enormous, and it's definitely a delicatessen.