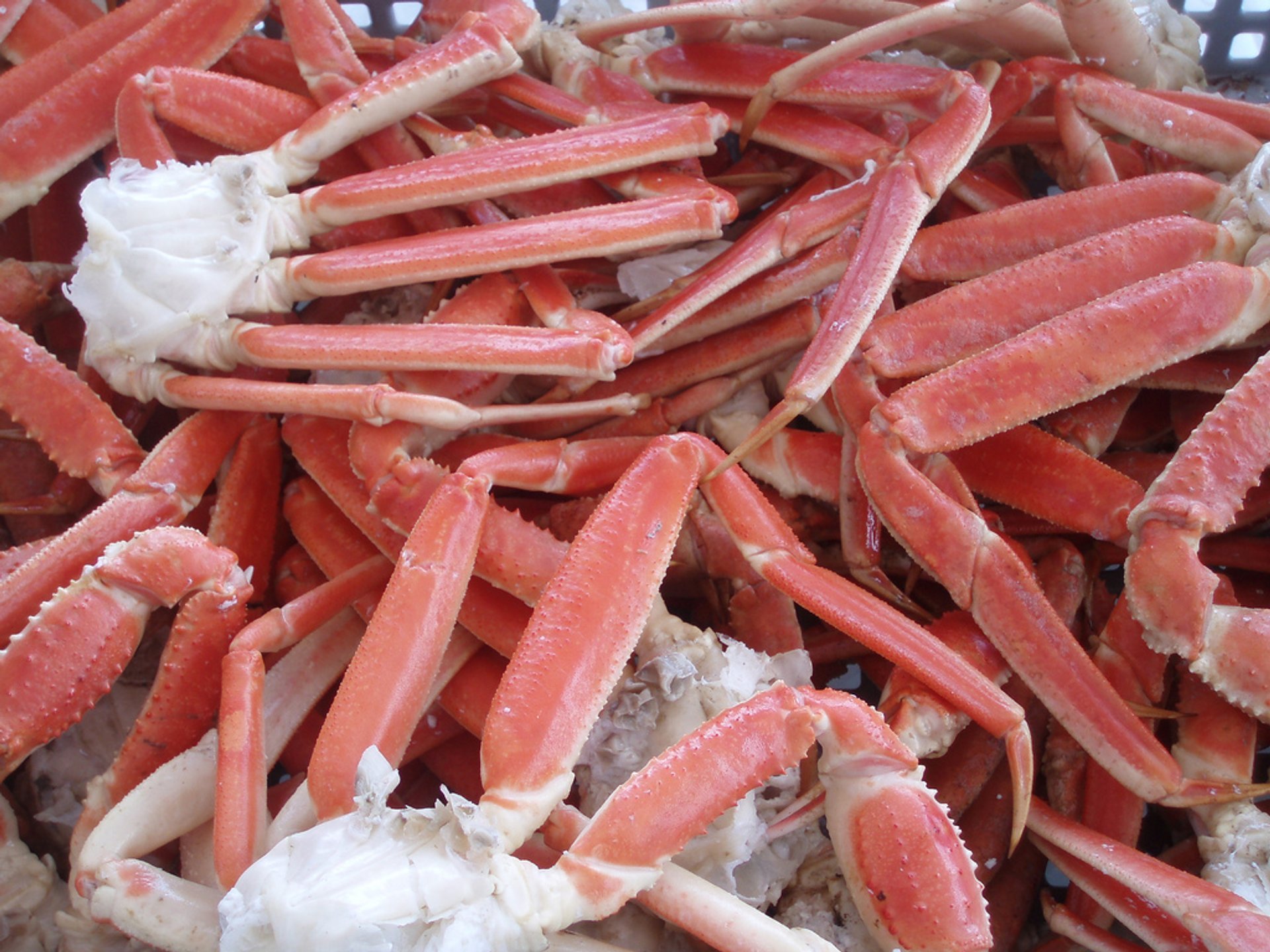 Snow crab can be found in different areas of the Southern Gulf of St. Lawrence from April to August. At this time the water is especially cold, salty, and favorable for crabs.
In addition to the fact crab flesh in unbelievably tasty and tender, it's also a really vitamin and protein-rich treat. And, of course, very healthy as it has only 115 calories in 100 grams.
Caught in the morning, crabs appear on market counters in the afternoon and can be prepared at home. Here in Quebec snow crab can be cooked in unexpected ways, with local specials like cranberries and even champagne sauce.
Find hotels and airbnbs near Snow Crab (Map)