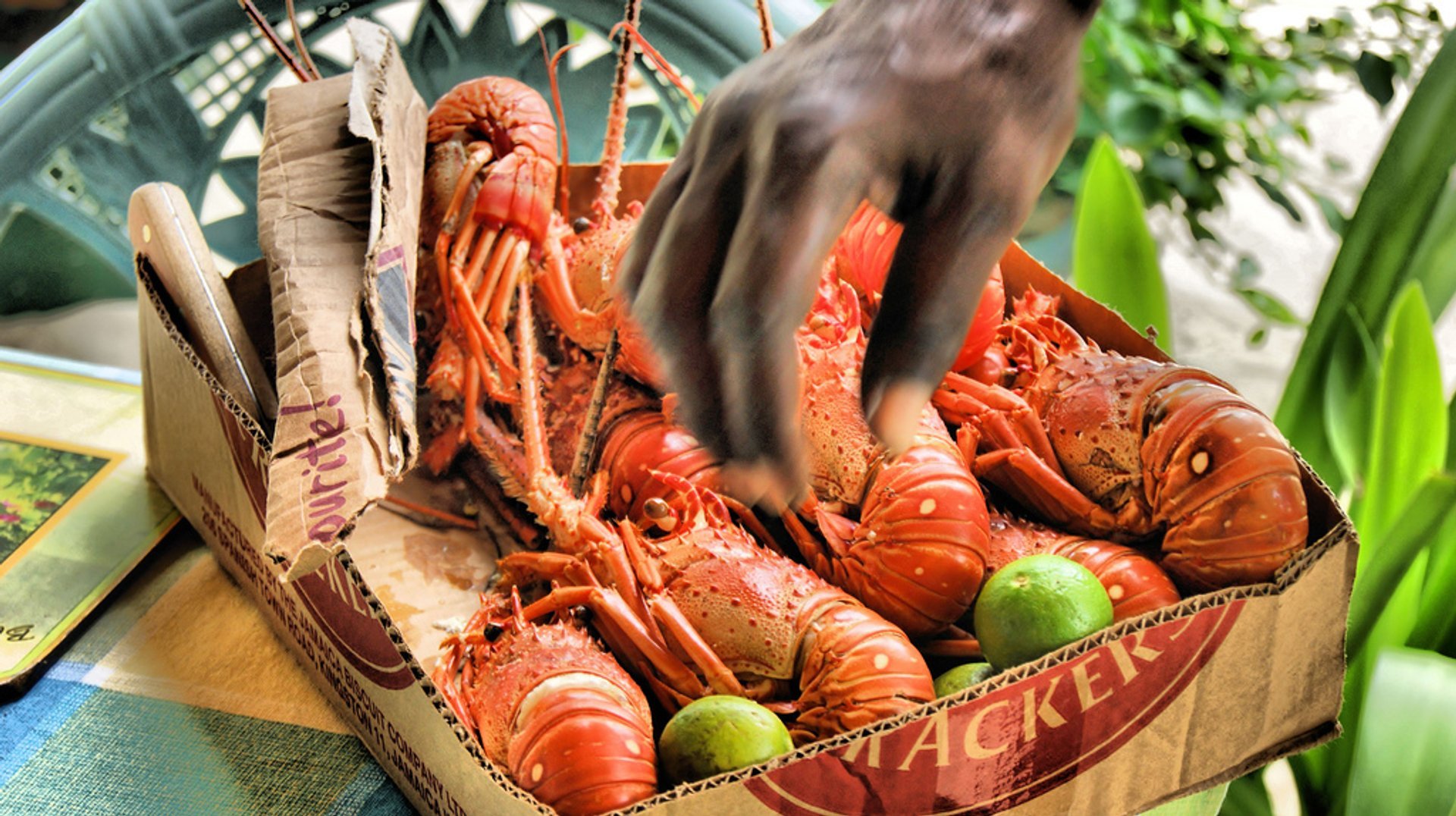 The Annual Lobster breeding season in the waters around Jamaica arrives in late spring and ends in early summer. That's why each year, April 1st through June 30th is considered to be a 'closed' season.
Even if the lobsters are frozen, they are only allowed to be used during the first 21 days after the shut-down of the season. If you're lucky enough and have arrived in Jamaica before April 21st, you still can find some lobsters as the stock is allowed to be registered by March 31st.
The Jamaican lobster represents a large crayfish. It has smaller claws compared to the lobsters from Maine, and their meat is a bit firmer. You can try it jerked, steamed, curried, grilled, or taste a lobster in salads or soups. But until the end of June don't even dream of finding lobster on the menu any place in Jamaica.
Lobster Season Featured in