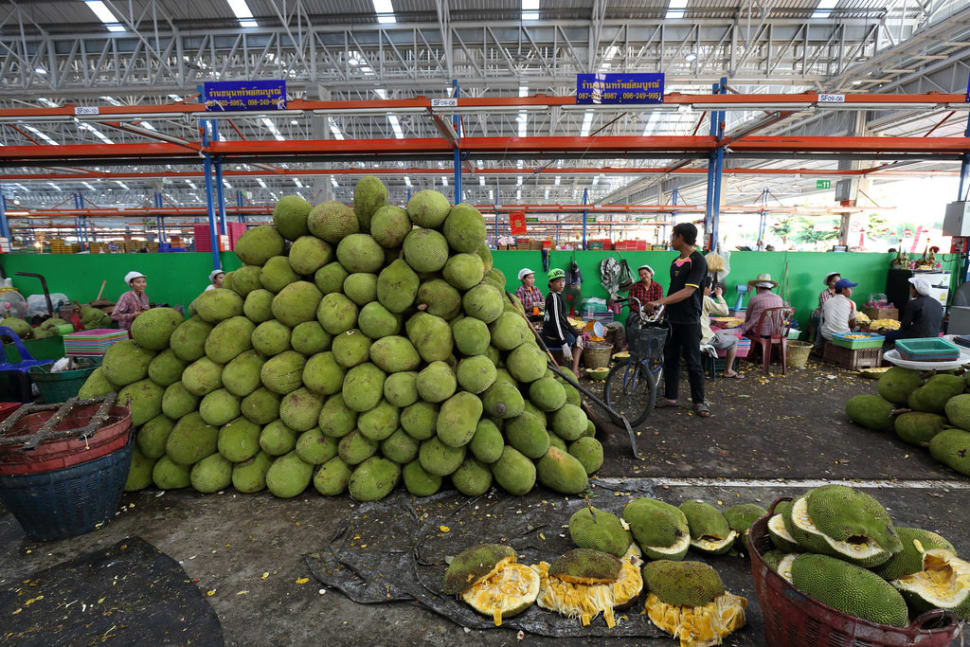 Originally, jackfruits were found in western India, later on, they occupied the whole territory of India and other countries in Asia. Once you see the fruit, the size will amaze you—it can weight up to 40 kilograms!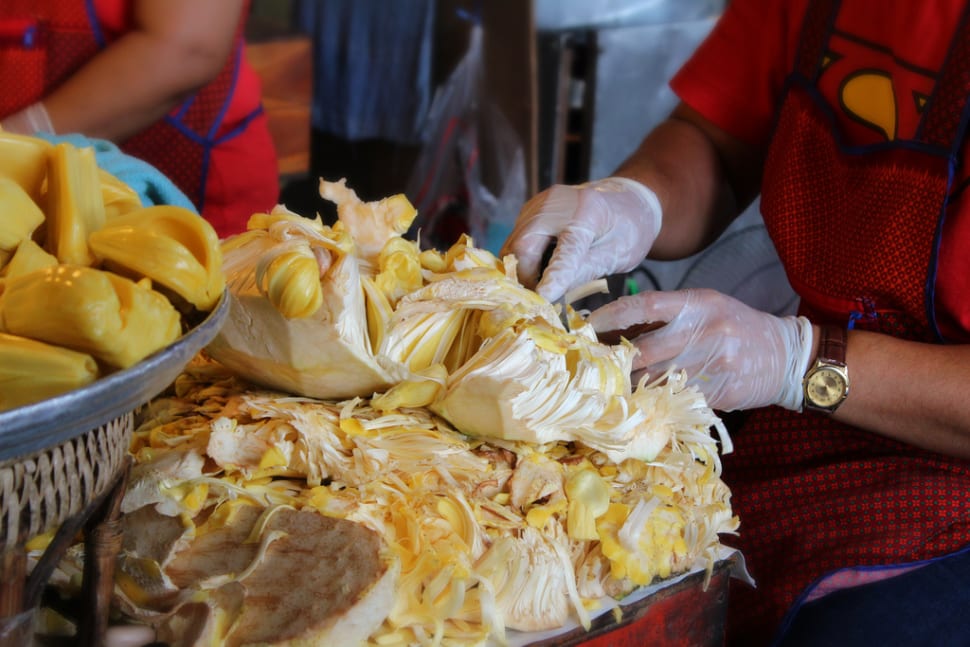 There is a special feature about jackfruits—they grow directly on tree's trunk, not on the branches. The shell is very thick and has light green colour (sometimes it can be yellow) covered with stubby bumps. It can be pretty hard to open the fruit, but once you do it, you'll be awarded about 500 juicy seeds inside! By the way, while visiting Thai markets at the jackfruit season, you can find the segments already cleaned for you. The taste of jackfruit is extraordinary like a mixture of banana, pineapple, and mango.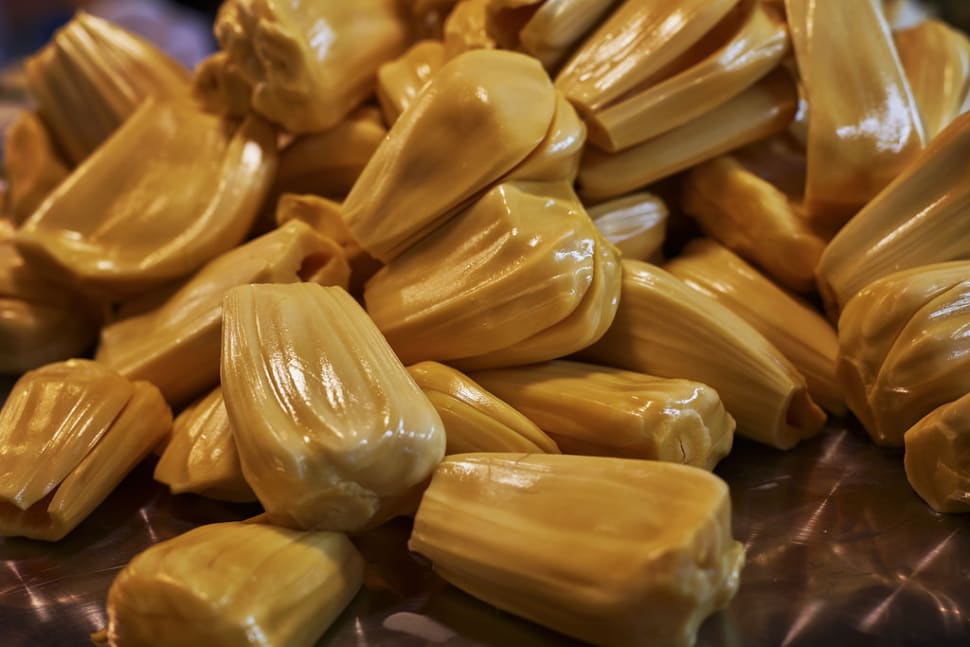 The best time to catch jackfruits at the end of the rainy season somewhere in October or November until May. Seeds of jackfruits have a variety of using in Thai cooking from canned jackfruits to dried jackfruits. You can also find popular jackfruit honey tea around Thailand.