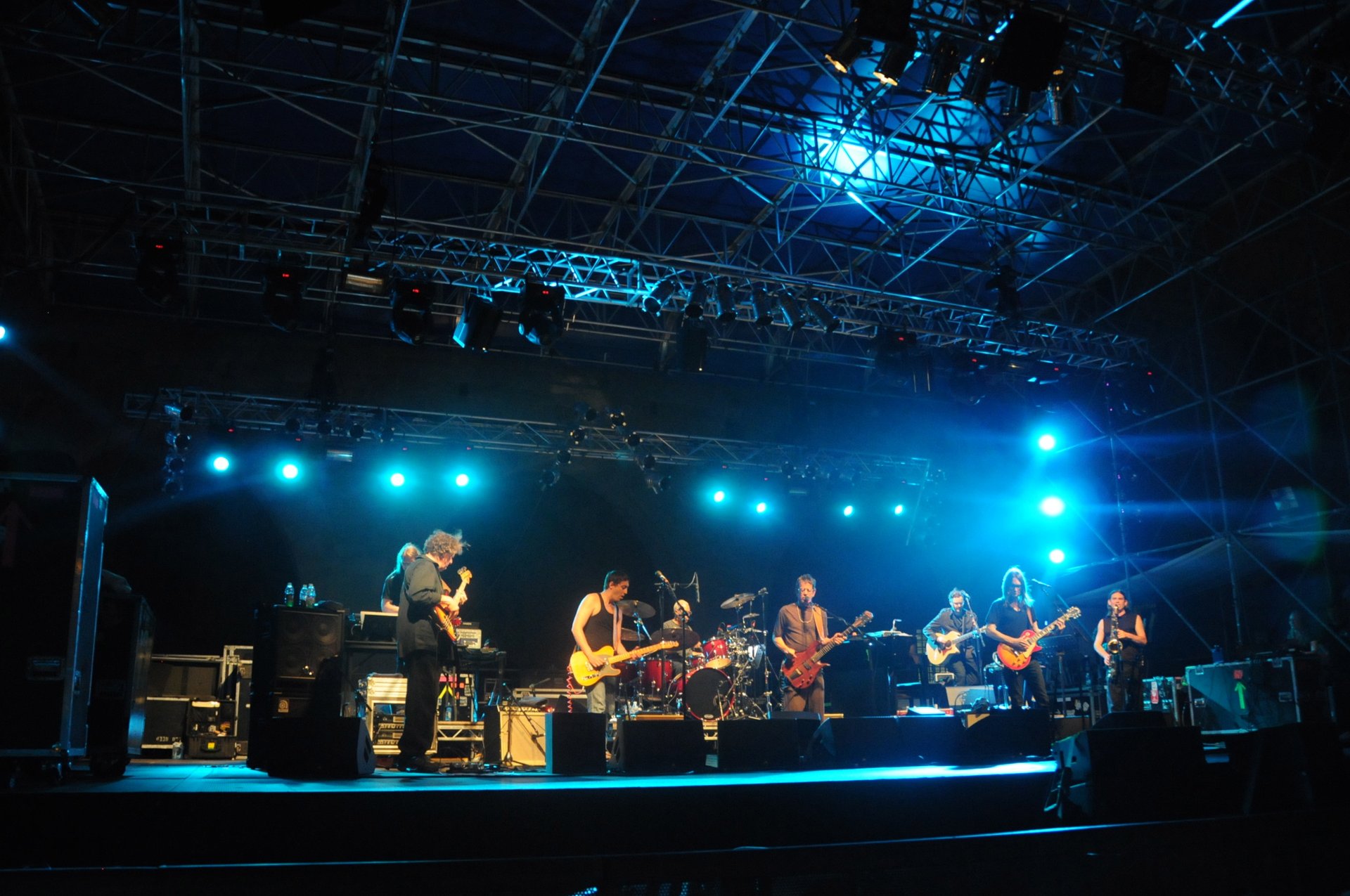 Every summer for a few days, the city of Pistoia, about 40 km north of Florence, hosts a popular open-air event. Since 1980, the Pistoia Blues Festival has been taking place at the scenic Piazza del Duomo, featuring dozens of international and Italian names. The main focus of the festival opened by Muddy Waters and BB King is rock and blues. However, other genres also get some attention at the festival.
With performers like Thirty Seconds To Mars, Black Stone Cherry, Robben Ford & Eric Gales, Noel Gallagher's High Flying Birds, Hozier, Mumford & Sons, Santana, Counting Crows, Passenger, Sting, Dream Theater, Graham Nash, and Ben Harper & the Innocent Criminals, this festival is considered one of the most important summer events in Tuscany.
The five-day Pistoia Blues Festival is organized by the Tuscany regional authorities, the city of Pistoia, and Association Bluesin. The scenic Tuscan town of Pistoia was named after the Ombrone Pistoiese, a tributary of the Arno. The medieval town is known for its flower markets and plant nurseries. Also, it's believed that Pistoia is the place where pistols were first manufactured in the 16th century, hence the name.
Find hotels and airbnbs near Pistoia Blues Festival (Map)