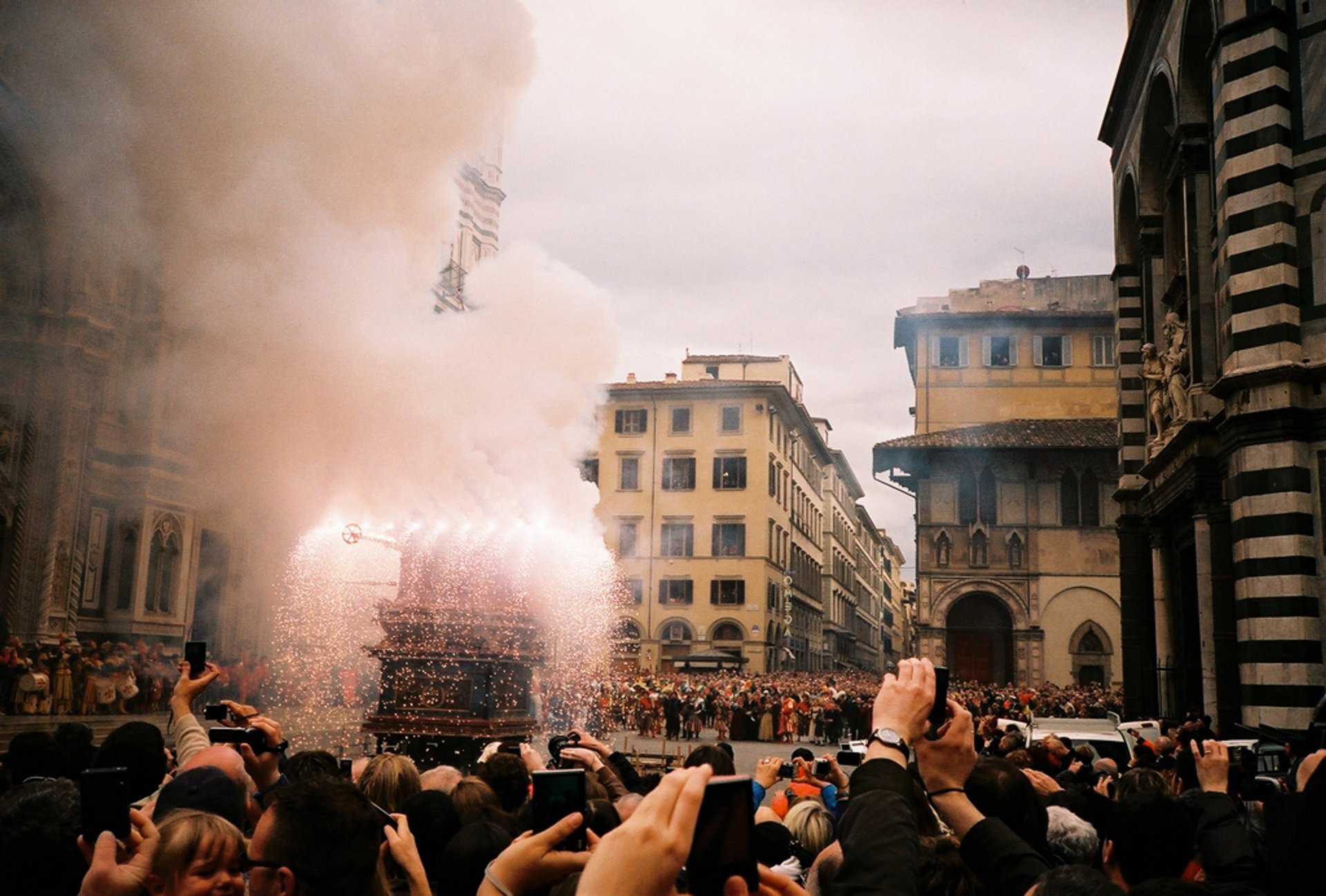 Easter is a special time in Tuscany. Its religious and folklore traditions are on full display during the festive week. On Holy Thursday, churches open their doors to the crowds of believers. You can visit Castiglione di Garfagnana (in the province of Lucca), where a traditional Processione dei Crocioni is held on that day. A person dressed as Jesus Christ walks through the streets of the town bearing a cross.
On Good Friday, there are many parades all over Tuscany. Participants wear costumes and carry statues of Jesus Christ and Virgin Mary. Grassina, a town near Florence, holds an Easter Passion Play with 500 residents participating in the reenactment.
On Sunday, the "Scoppio del Carro" or the explosion of the cart takes place in Florence. It is one of the most exciting annual events in the city. If you want to avoid the crowds, watch the same spectacle in Figline Valdarno or Cutigliano in northern Tuscany. The Maremma region is famous for its impressive Easter procession in Porto Santo.
Easter Monday is also a holiday and many Italians spend this day outside on a picnic. You can surely join this pleasant tradition and enjoy lush spring Tuscan nature.
Find hotels and airbnbs near Easter Holidays in Tuscany (Map)