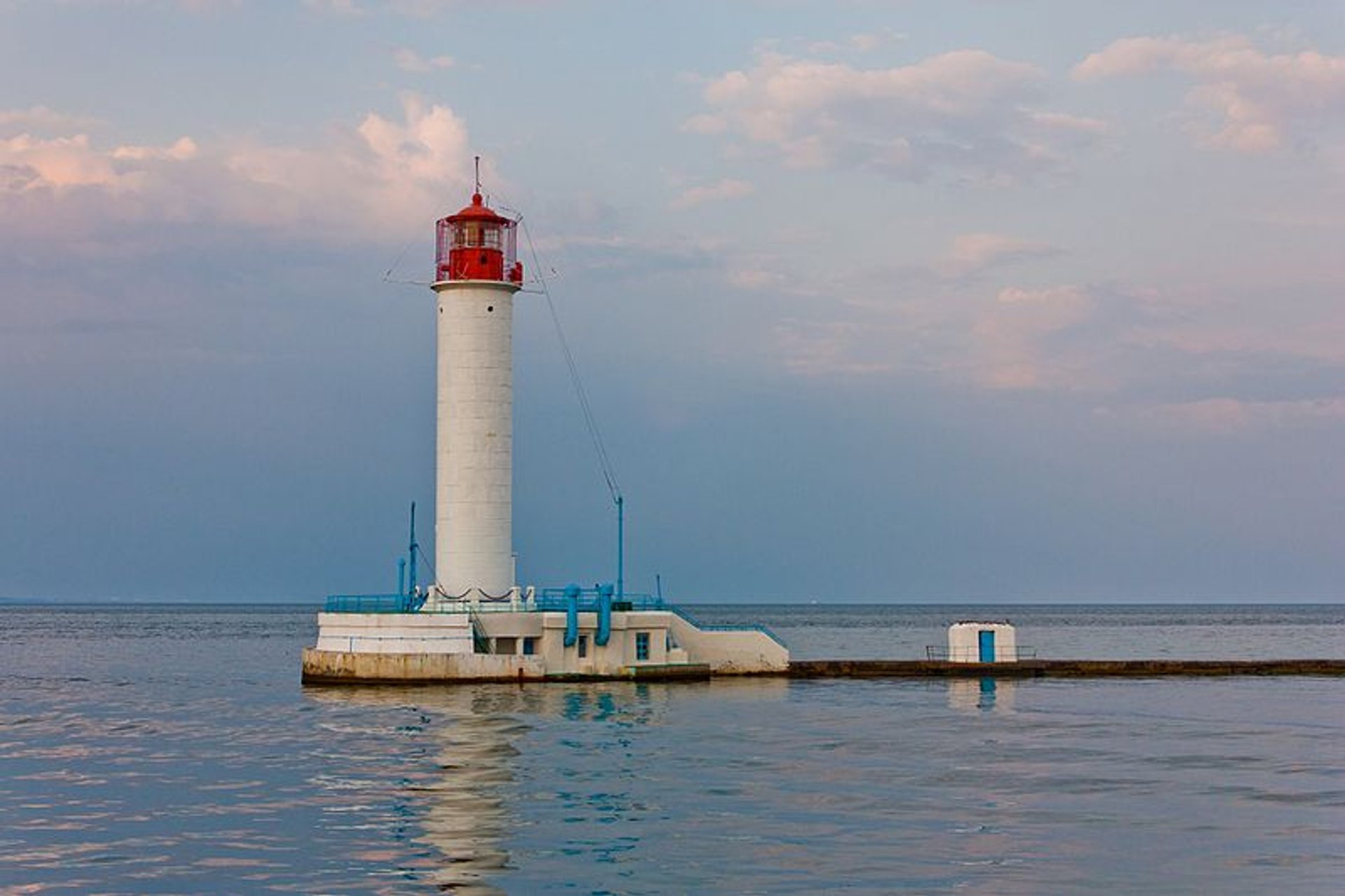 See accommodations nearby
The iconic 85 ft (26 m) Vorontsov Lighthouse ("Vorontsovskyi Mayak") is the first thing you'll see when arriving at the Odesa Gulf. The lighthouse image is frequently printed on postcards and magnets. No wonder the tourists visiting Odesa (or Odessa) are always curious about this enticing attraction. But since it belongs to the Port of Odesa, the only way to get there is by booking an excursion.
Best time to visit Vorontsov Lighthouse
Roadstead mole ("Reidovyi mol"), or the so-called path of the lightkeeper, is a narrow way that stretches for about a mile in the Black Sea. The walking track leads you right to Vorontsov Lighthouse, and the most convenient season to reach it is between June and August when the water is calm. Your stroll in the middle of the sea gets even more exciting with numerous gulls and probably even dolphins accompanying you to the lighthouse.
Tour to the Vorontsov Lighthouse
Usually, a group of at least ten tourists gathers at the Passenger terminal near the "Golden Child" sculpture ("Zolote Dytia"), which is a starting point of the adventure. A bus takes you through the port's regime area to the Quarantine mole and finally to the scenic path of the lightkeeper. Prepare to hear captivating stories about Vorontsov Lighthouse's complicated history, the brutal fate of its lightkeepers who had to operate the lighthouse manually, and some other secrets of lighthouses worldwide. You will need about 1 hour 45 minutes to complete the round.
Apply for a tour & book your stay
The costs include a guide (120 UAH/person) and motor transport services (1027.30 UAH/group). You can reserve the dates on the official website (see External Resources below). Also, look at the map suggesting accommodations nearby—plan your stay in advance, as summer is the busiest time in Odesa.
Find hotels and airbnbs near Vorontsov Lighthouse (Map)