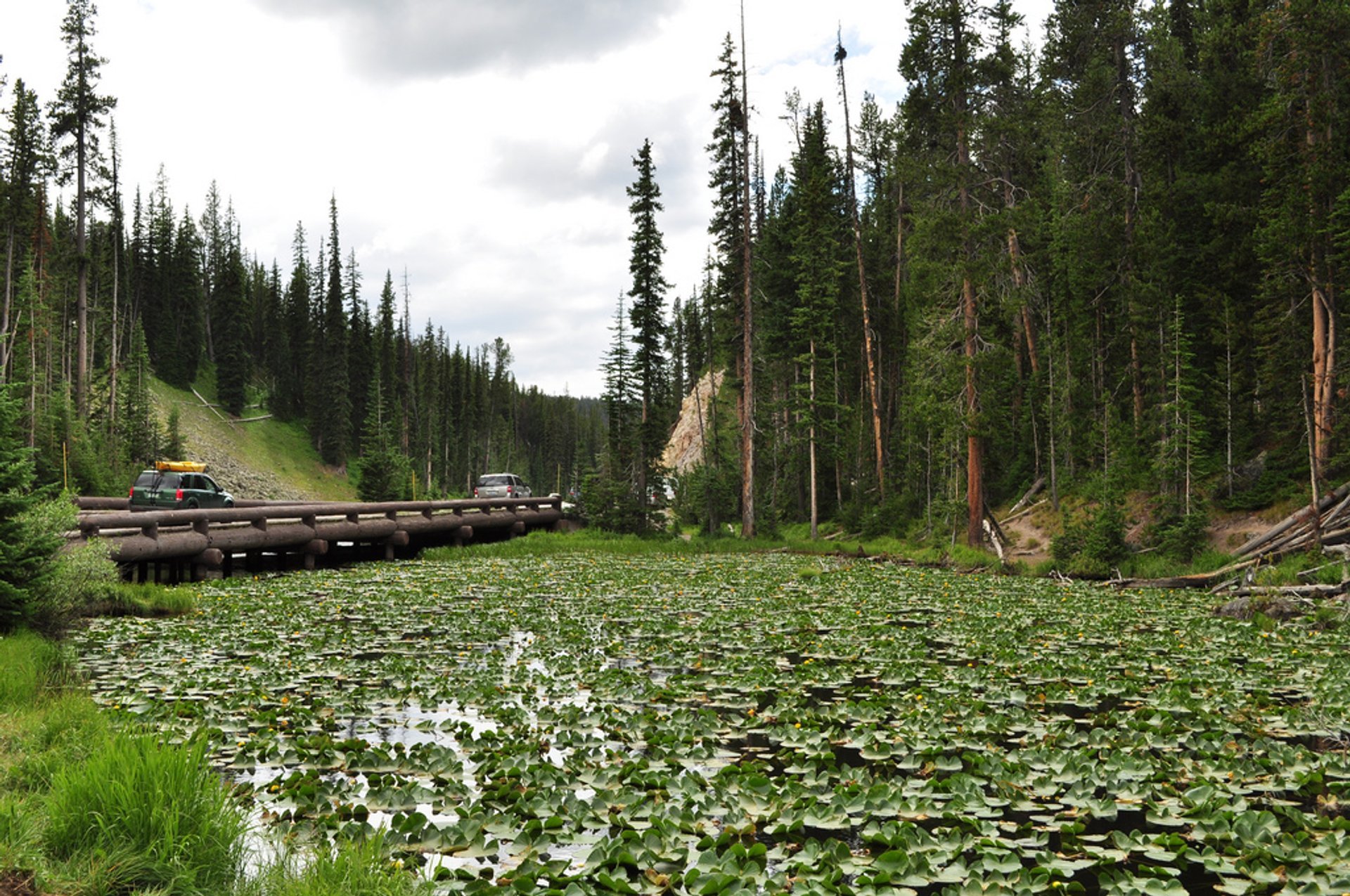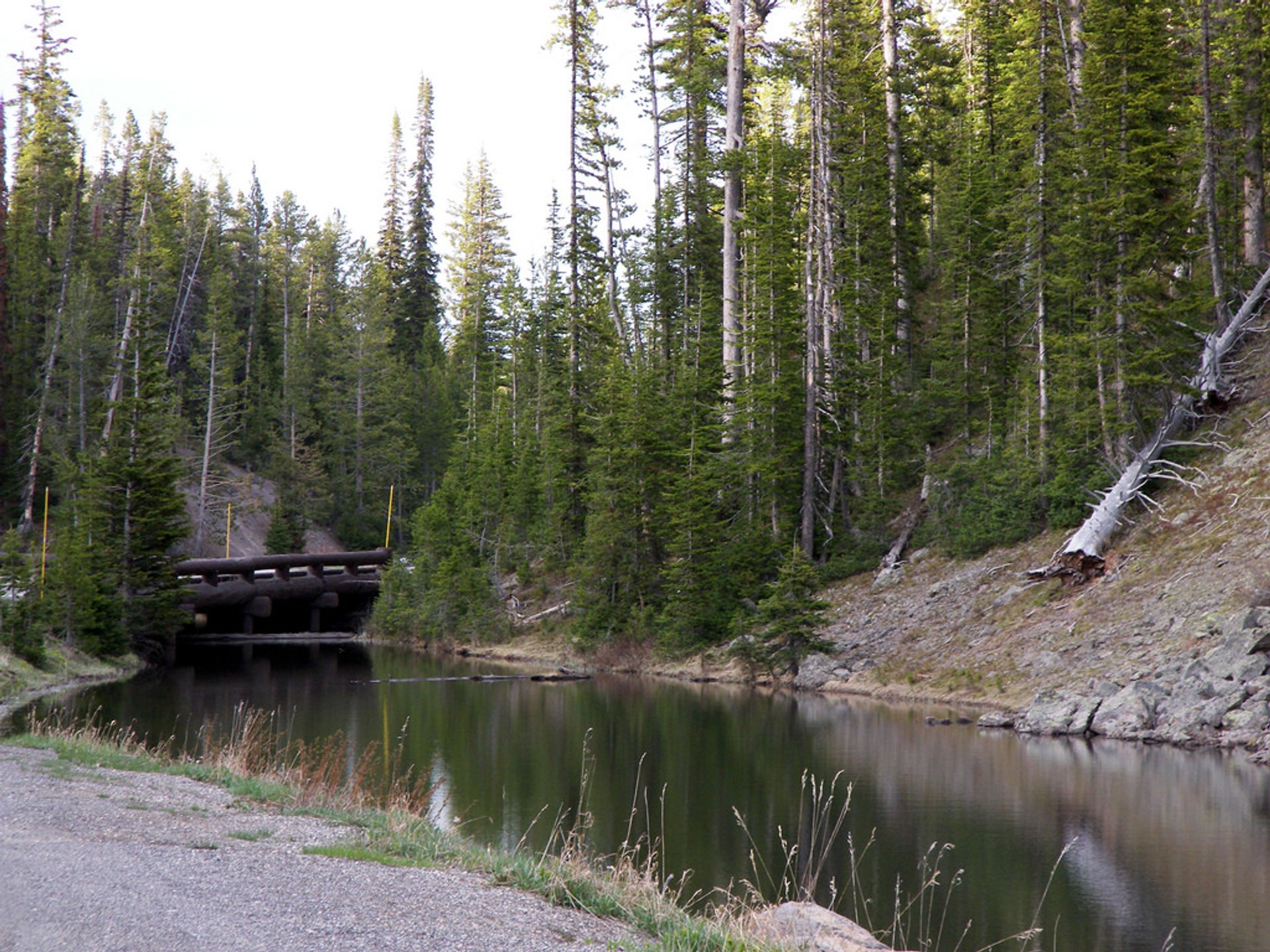 Isa Lake is a narrow basin located at the summit of the Craig Pass, at the height of 2,518 metres. You can find it between the Old Faithful and West Thumb geyser basins on the Yellowstone National Park's Grand Loop Road. It was named after a Miss Isabel Jelke, of Cincinnati.
This lake is one of most unique lakes in the world because it is the only natural basin that drains into both the Atlantic and the Pacific Oceans. This unique phenomenon occurs every spring, when the snow from the mountains melts, overflowing the lake with water, which goes in two directions.
The western end of the lake flows into the Firehole River, to the Missouri and Mississippi Rivers and then to the Gulf of Mexico. The eastern end runs into Shoshone Lake, which drains into the Lewis, Snake, and Columbia Rivers and heads to the Pacific Ocean.
Find hotels and airbnbs near Isa Lake (Map)