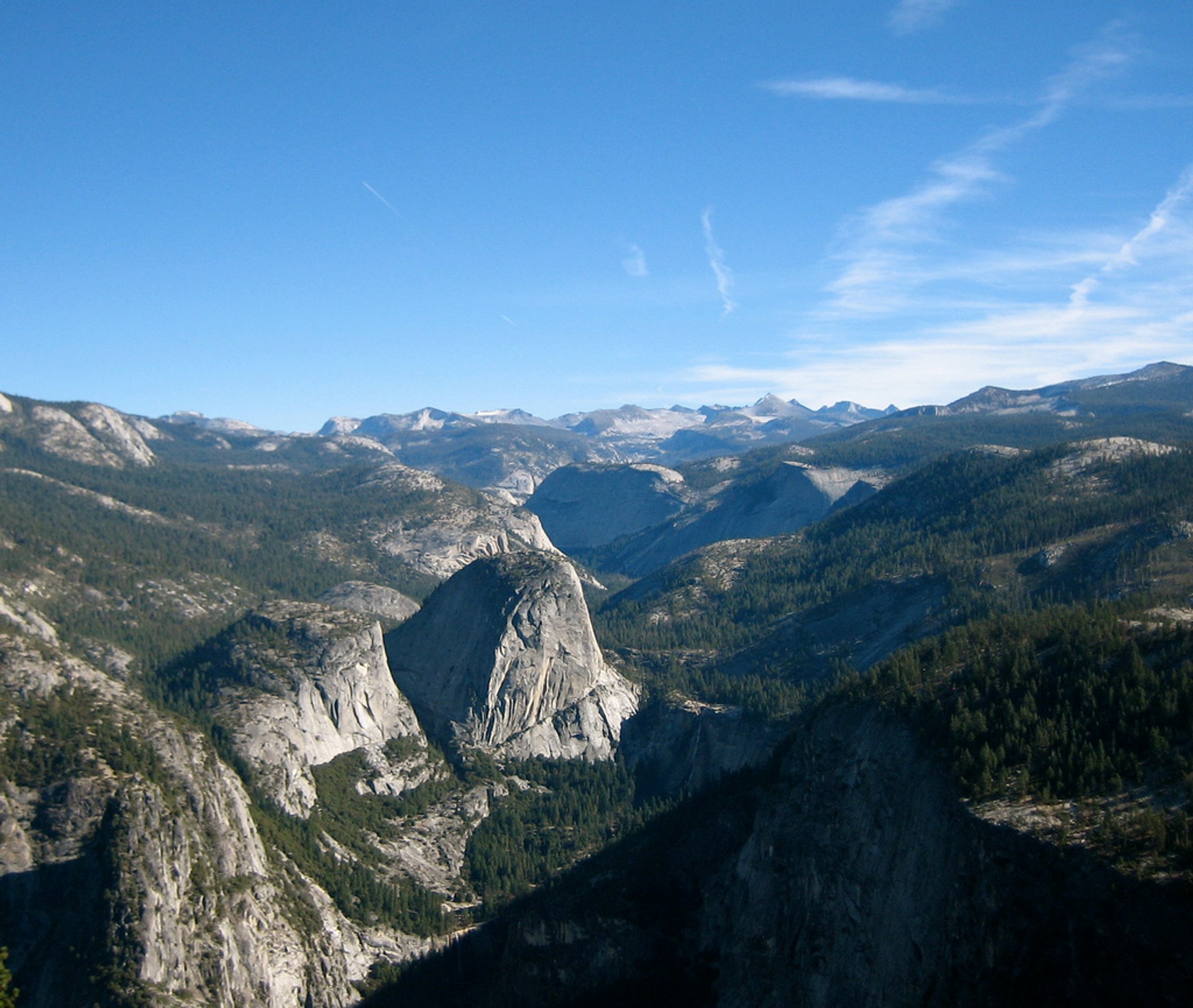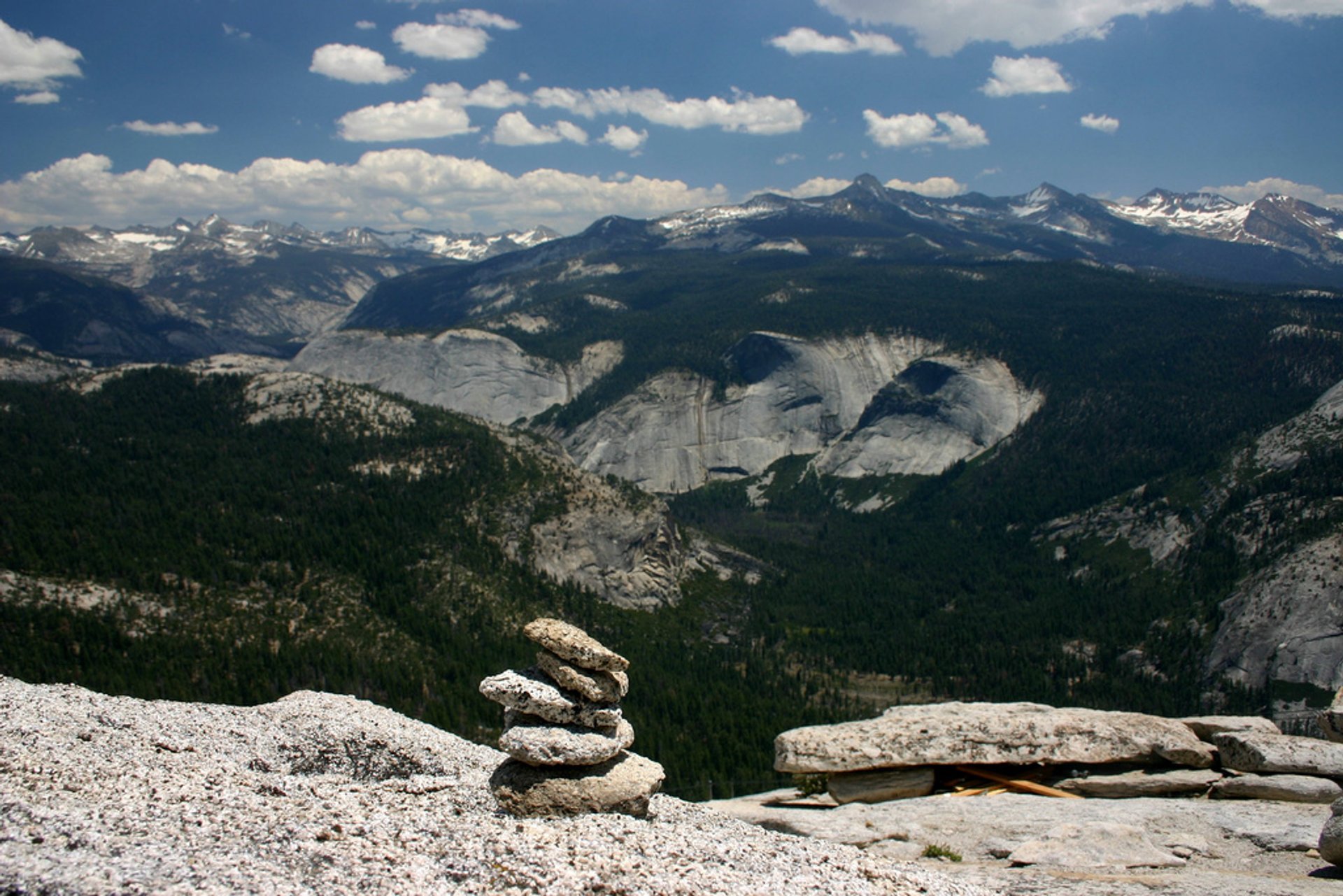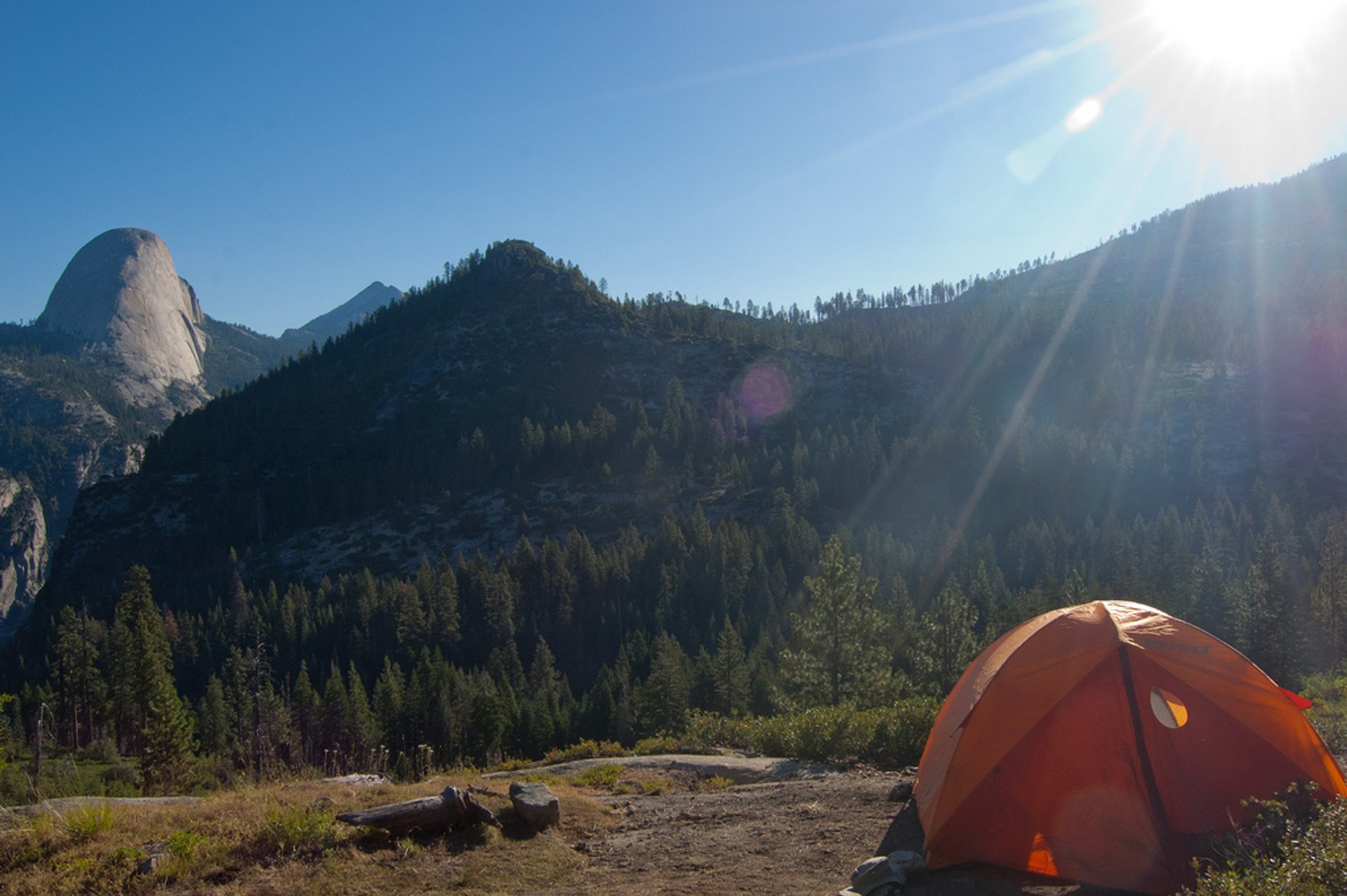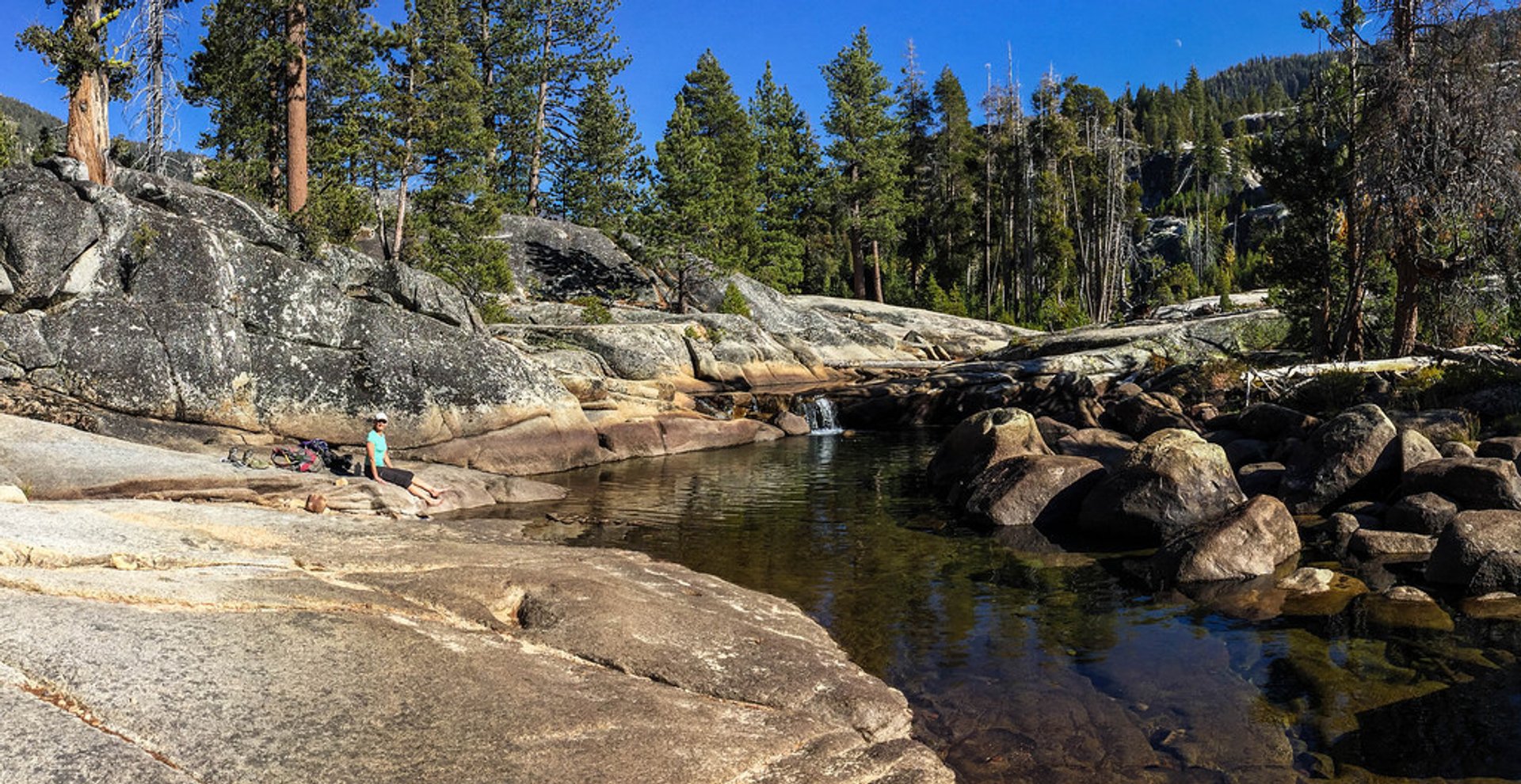 One of the most popular hiking destinations in Yosemite National Park, Little Yosemite Valley is a glacial valley running from Yosemite Valley up to Mount Lyell. It features the Merced River that meanders and stretches for 3.5 mi (5.6 km), draining Nevada Fall and Vernal Fall and dumping water into the Yosemite Valley. It can be accessed by a short trail from the main valley. Little Yosemite Valley includes a trail to the summit of Half Dome, the High Sierra Camp by Merced Lake, and Clouds Rest spectacular views. The prime hiking season is late spring through fall.
The 4.3-mile trail from main Yosemite Valley to Little Yosemite Valley has 2,065 feet of elevation gain, is scenic and popular. The hikers first follow the Mist Trail, then pass Nevada Falls and enter Little Yosemite Valley. Little Yosemite Valley is also part of a 211-mile through-hike to Mt. Whitney. Half Dome climb is undoubtedly the highlight of Litte Yosemite Valley. Thanks to hand-rail cables on the side of the trail it's possible to make it to the summit safely and relatively easily. The cables are available from late May or June and taken down with the first snowstorm, which is usually in October.
Hikers need permits for climbing Half Dome and staying overnight in Little Yosemite Valley. Also, to make use of the backcountry campgrounds at Little Yosemite Valley a wilderness permit is required.
Find hotels and airbnbs near Little Yosemite Valley (Map)