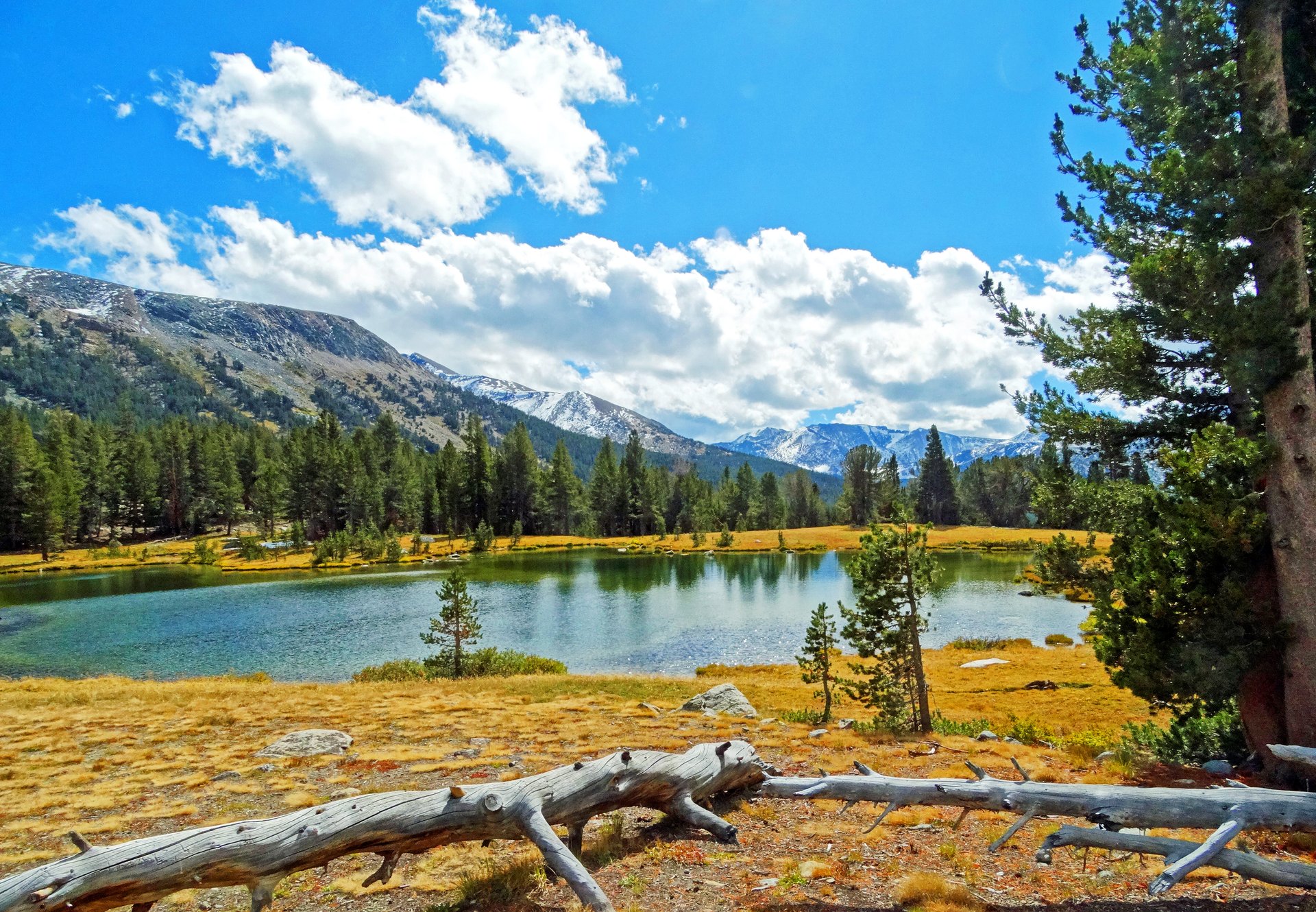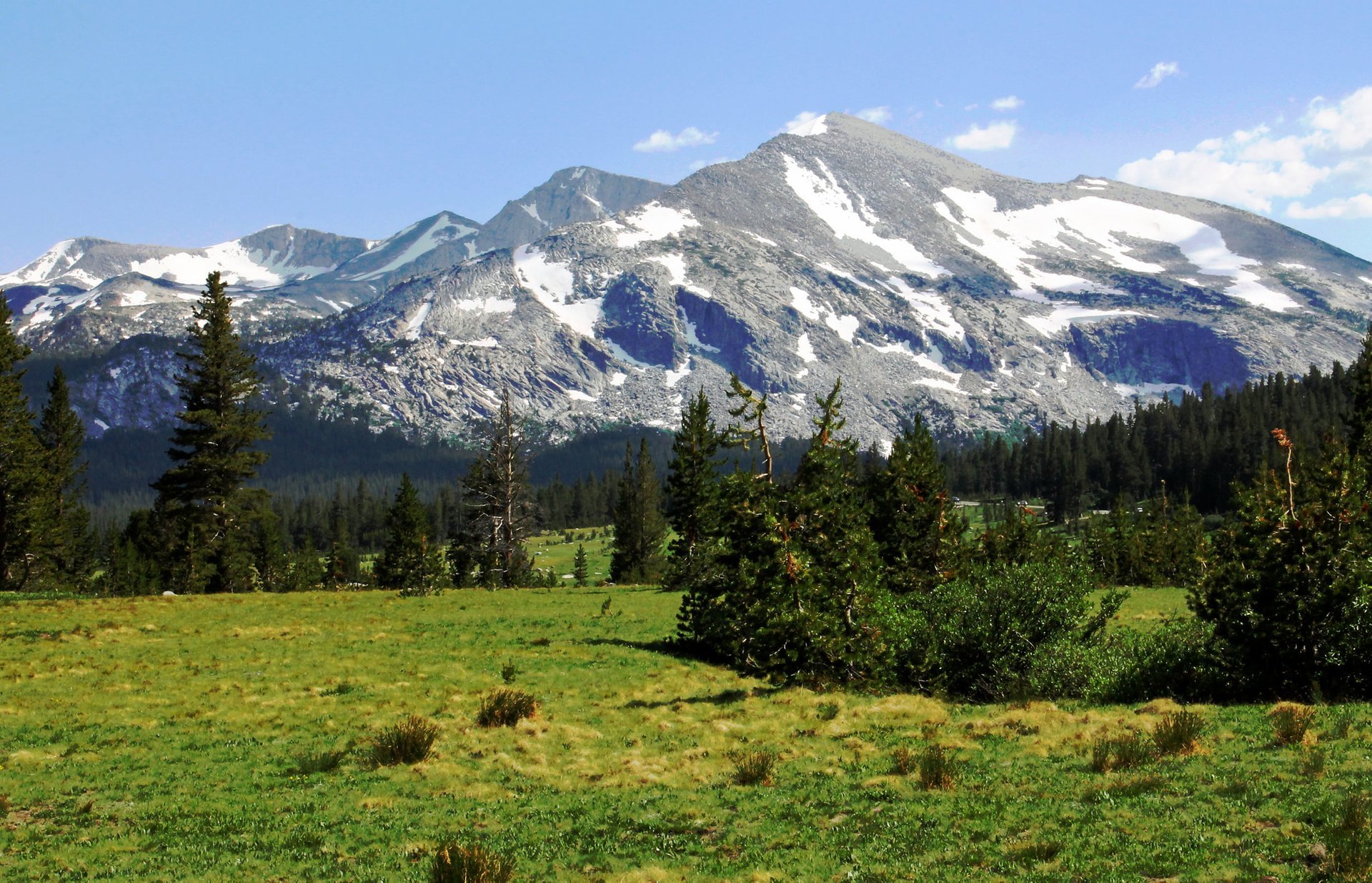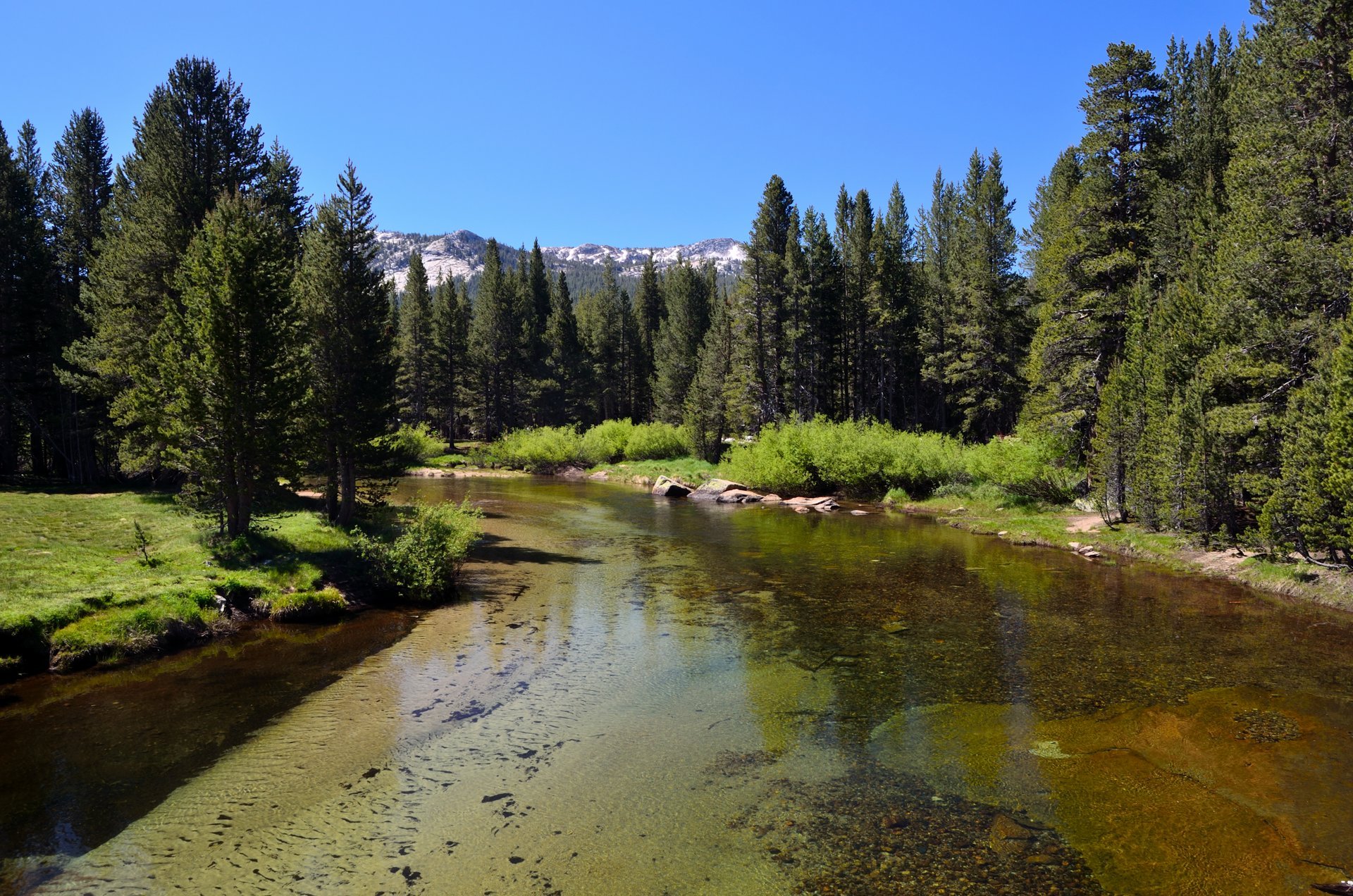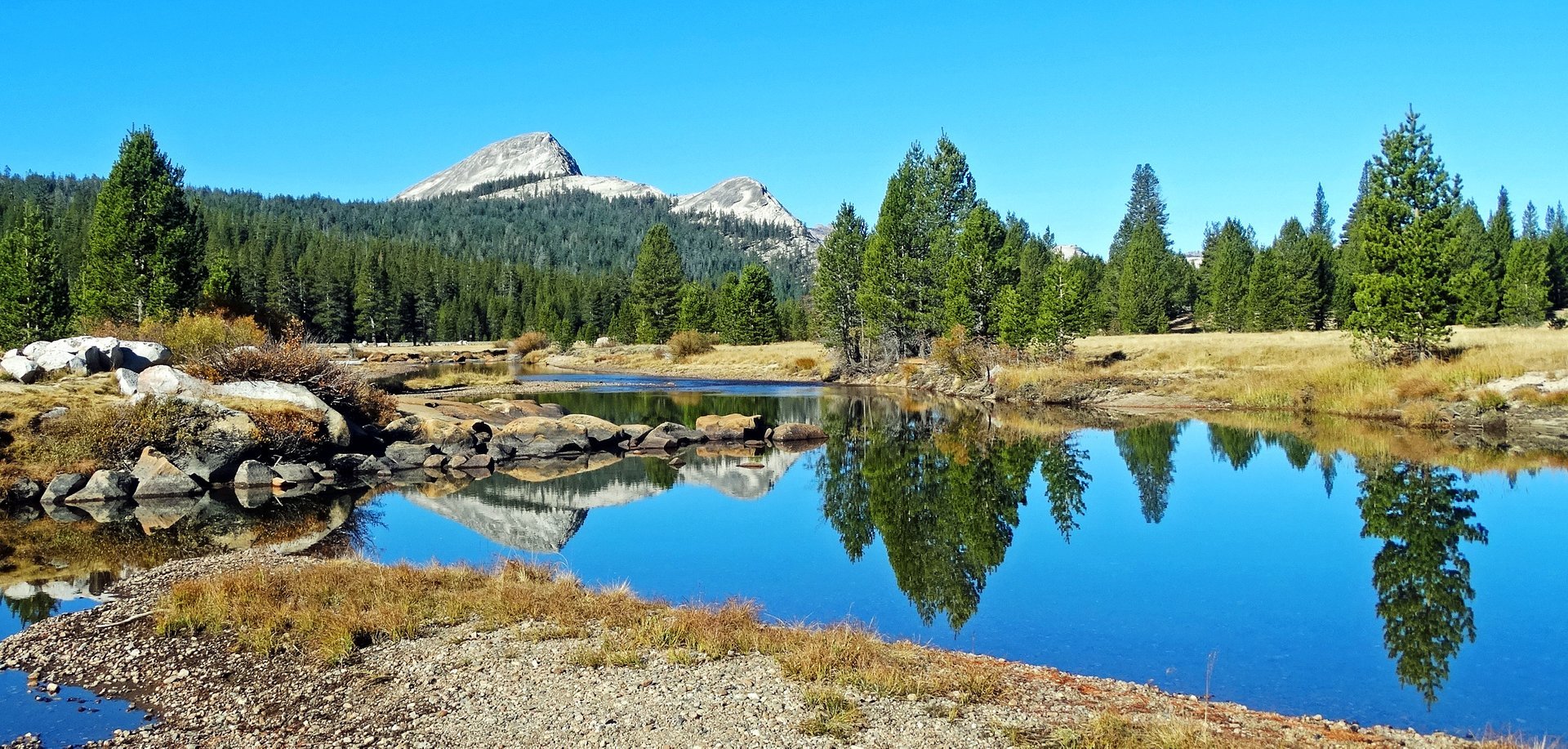 Tuolumne Meadows is a large sub-alpine meadow area located in the eastern section of Yosemite National Park on the elevation of 8,619 ft (2,627 m). Water that goes through Tuolumne Meadows becomes the drinking water for San Francisco, via the Hetch Hetchy Reservoir. The meadows are free of snow from late May or early June to some time in November. Thus, the best time to go is from June to October. Late spring and early summer also bring wildflower bloom including such rare species as Purple Webber lupin. In the winter, the Tioga road that provides access to the Meadows from Highway 120 is closed.
Tuolumne Meadows is popular among hikers and rock climbers since they provide excellent views of the Cathedral Range, Unicorn Peak, Lembert Dome, and Mount Dana. Many hiking trails begin or pass through Tuolumne Meadows, including those to Mount Lyell, The John Muir, and the Pacific Crest Trails. Hikers can also opt for easy one-day hikes to Gaylor Lakes, Lembert Dome, Cathedral Lakes, and Mono Pass. The easiest 1.5-mi (2.4-km) hike to Soda Springs and Parsons Lodge is just one-hour round-trip. Rock climbing is concentrated at Stately Pleasure Dome and Lembert Dome on the east side, as well as Daff Dome, and Medlicott Dome.
Yosemite park also provides Shuttle service in the Tuolumne Meadows that is usually available from approximately mid-June through mid-September.
Find hotels and airbnbs near Tuolumne Meadows (Map)