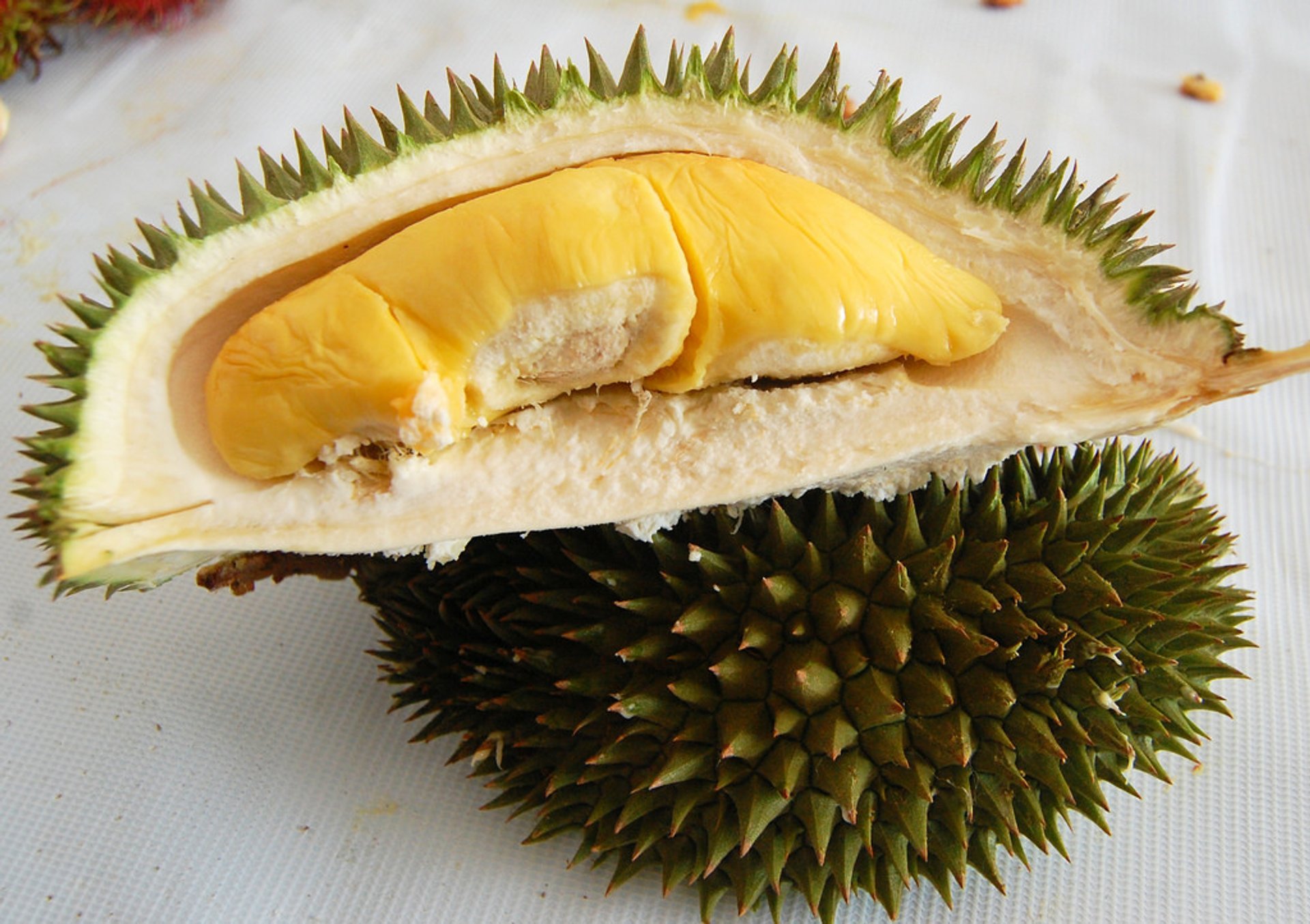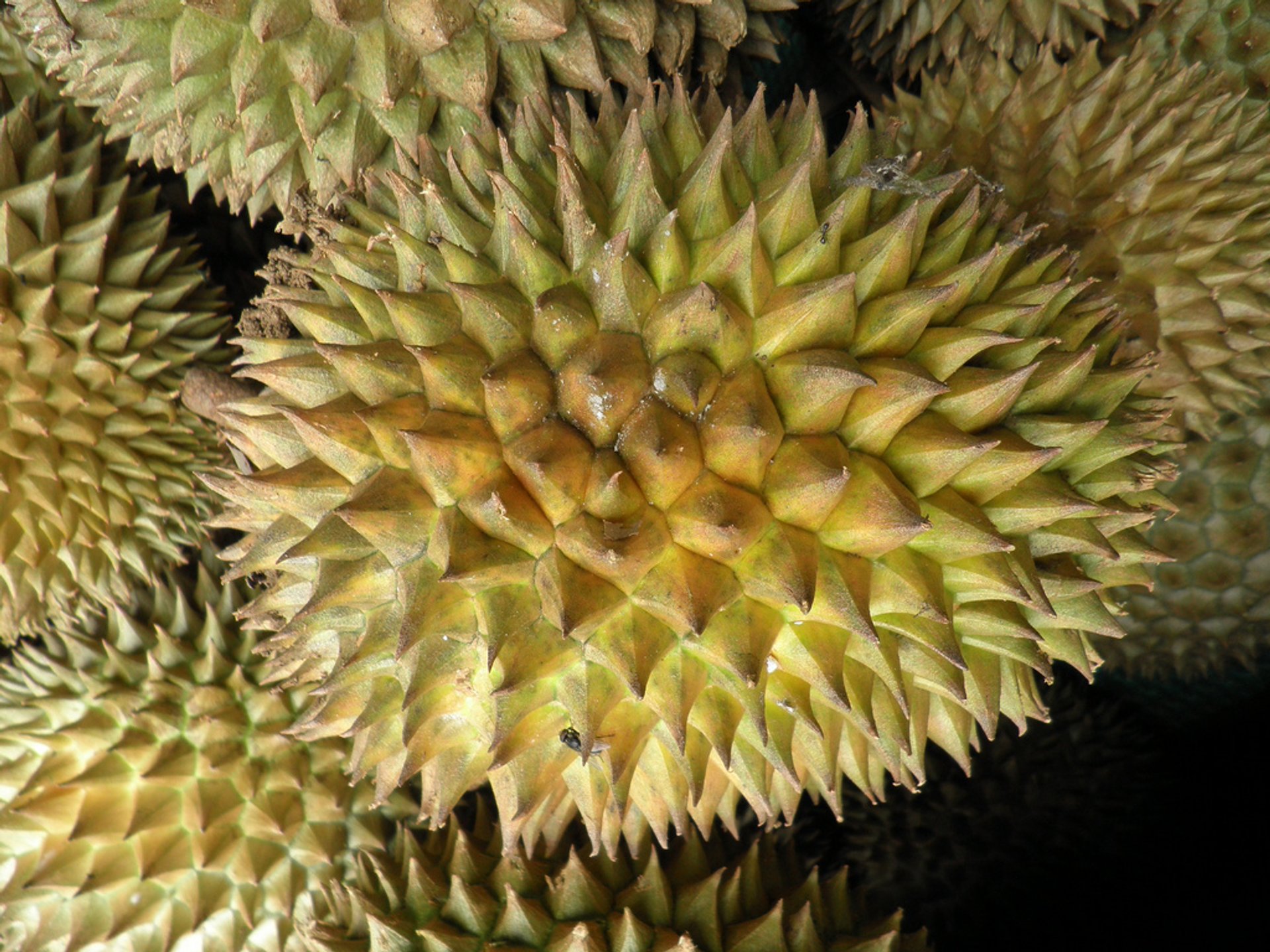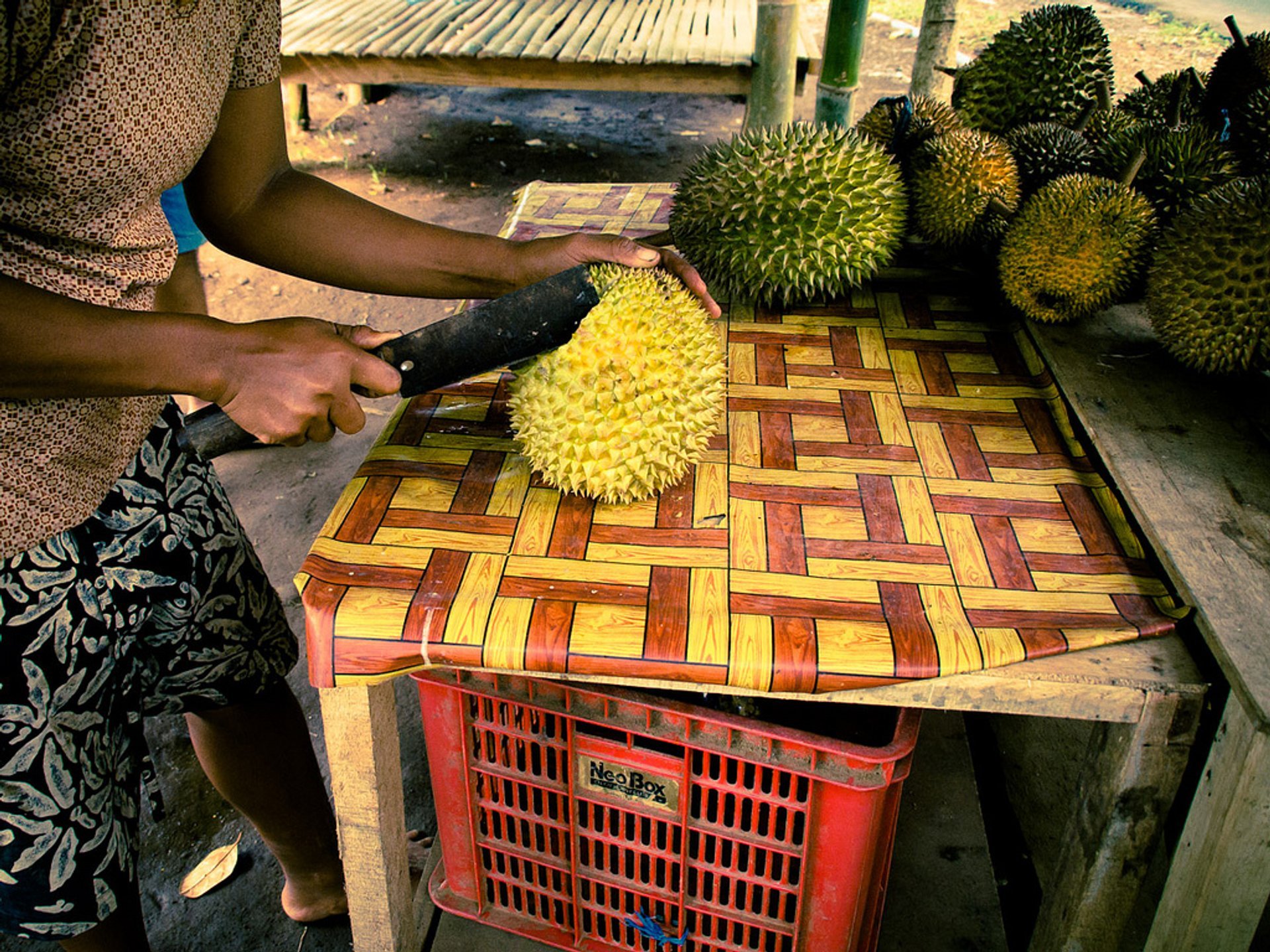 Along with avocado, durian is the highest protein fruit with rich taste and healthy features. However, it is not famous for its health benefits, but rather for its strong aroma. The opinions on the smell differ: some gourmets find it weird, while others call it fragrant. The sweet taste and creamy texture of durian make some people fall for it. The fruit is exclusive to tropical climates and even though in modern days you can discover this flavor in candies, it's nothing like trying the flesh of the fruit actually.
Durians in Bali are sold in traditional markets, as well as by roadside vendors. They come in green or yellow color. The fruit is quite heavy, an average durian weights around 3.3 lb (1.5 kg). Its skin is rather hard and spiky. Therefore, while buying some, don't hesitate to ask the seller to crack it for you. The season runs from November to March, and February is one of the best months to feast on durians in Bali.
While the fruit may be found all across the island, the best durians are said to be found north in the mountains. Anyways, there is one place that guarantees no shortage of durian. In Luwus town, you'll find virtually a mile of durian stalls. Moreover, some of them offer seating which look like little durian restaurants. The sellers have mostly two kinds of durian: one stands out with the beautiful yellow color of the flesh, whereas the other one is pale in appearance but has a delightful milky flavor and soft flesh. You can get to the durian paradise by one of the buses that pass by Luwus along the highway. Another option is to rent a car or motorbike.
Find hotels and airbnbs near Durian (Map)