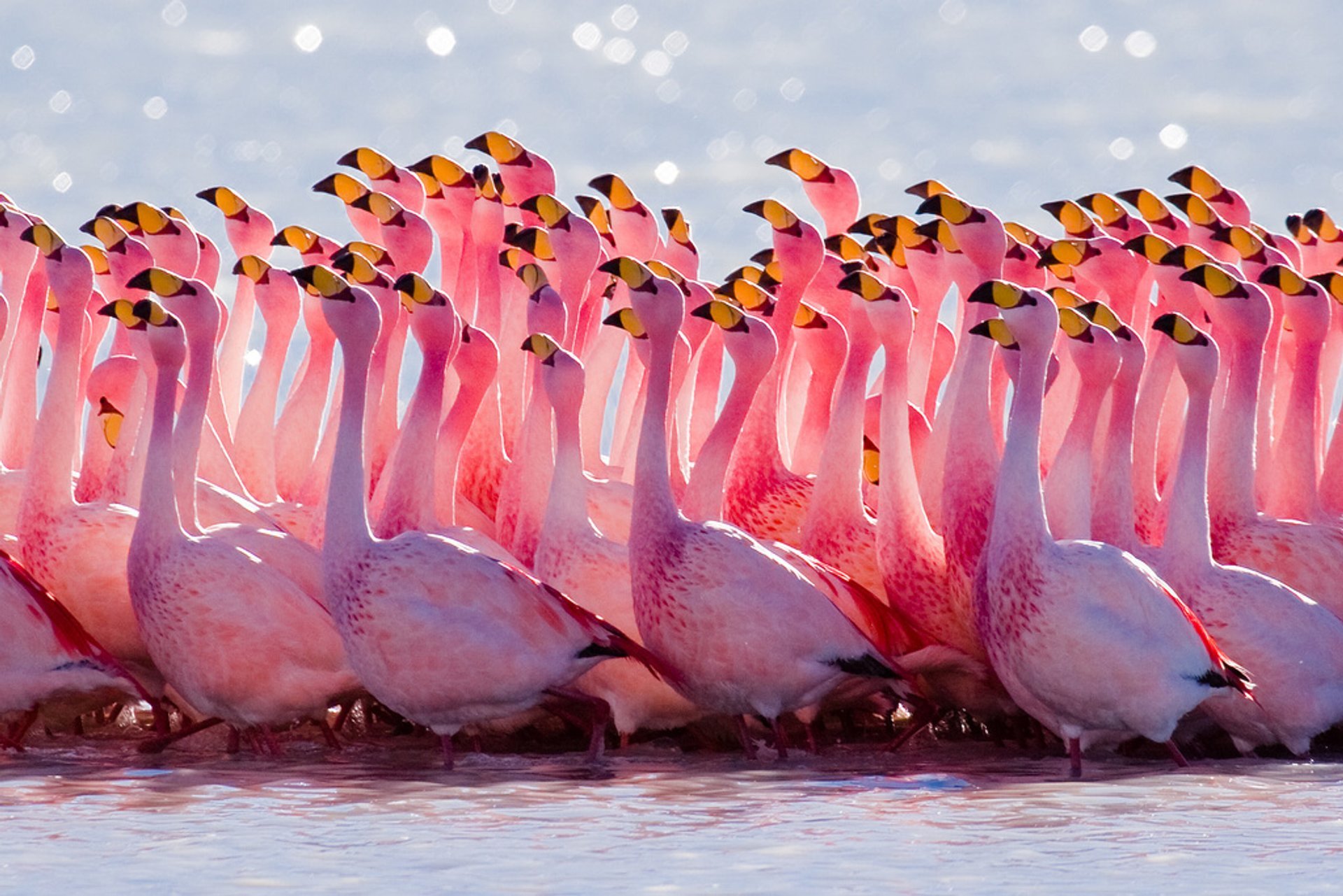 Laguna Colorada is also called "the red lake" due to the high content of algae. Three different species of flamingo gather on the shallow lake to feed on plankton which is also abundant in these scarlet waters. The best time to observe the birds is during the wet summer time from December through April. However, occasional flamingos might be spotted in the area year-round.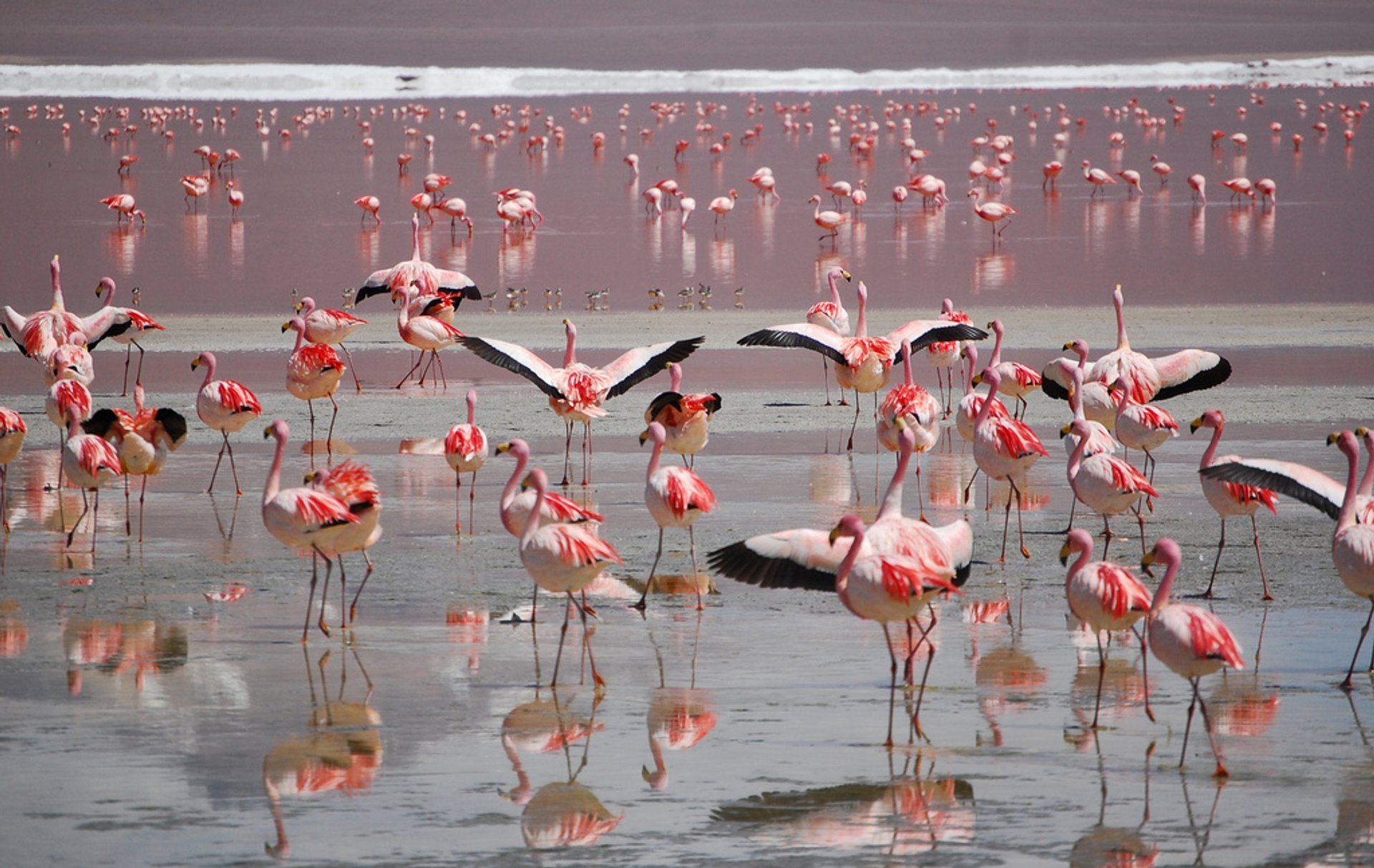 The lake is set amidst desolate rocks and salt deposits which do not seem to be particularly habitable. Nevertheless, the area has a surprising amount of fauna including Andean foxes and ​cats, pumas, llamas, alpacas, and many more native species.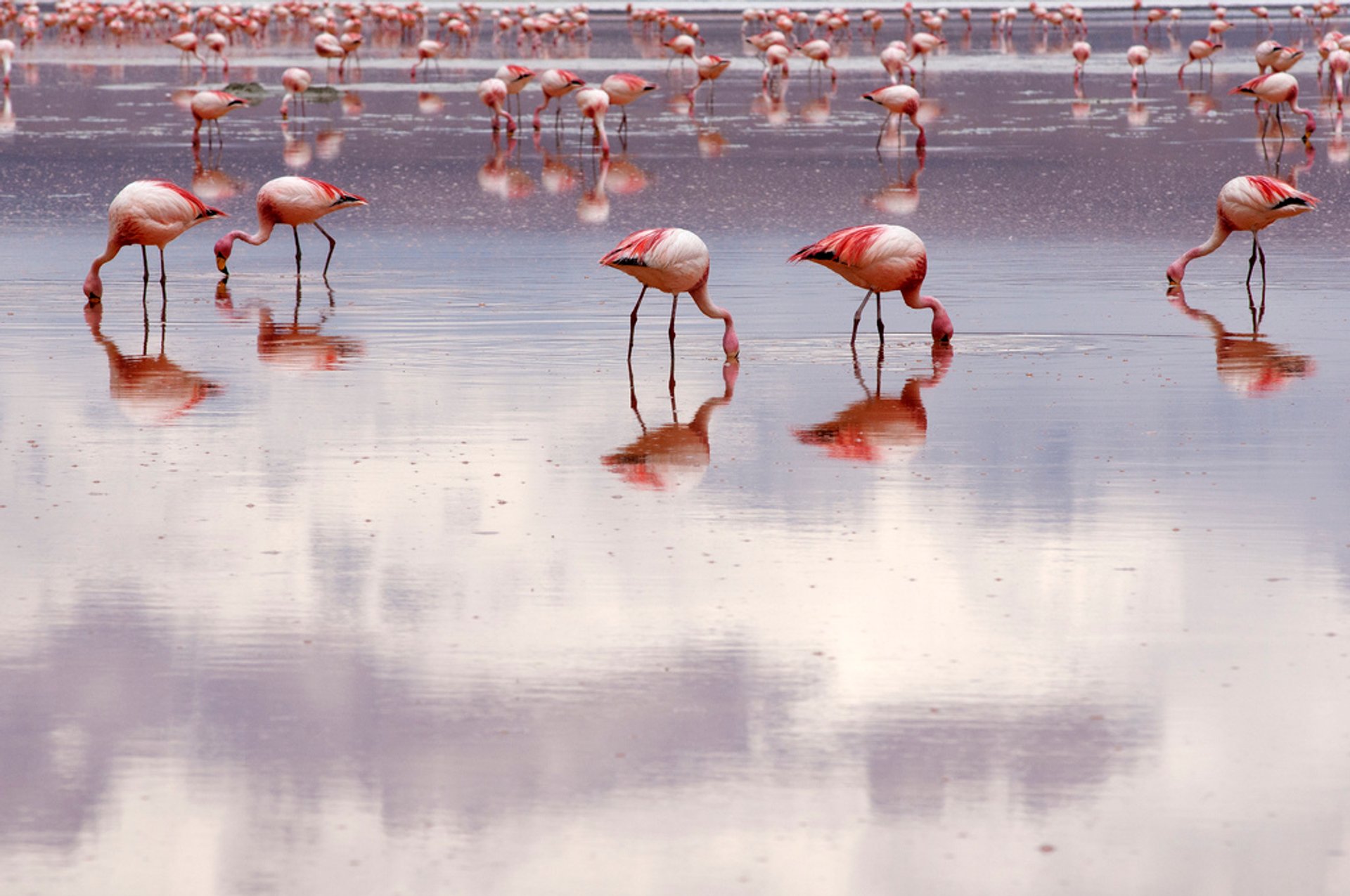 In fact, Laguna Colorada is located in Potosi ​and belongs to Eduardo Avaroa Andean Fauna National Reserve.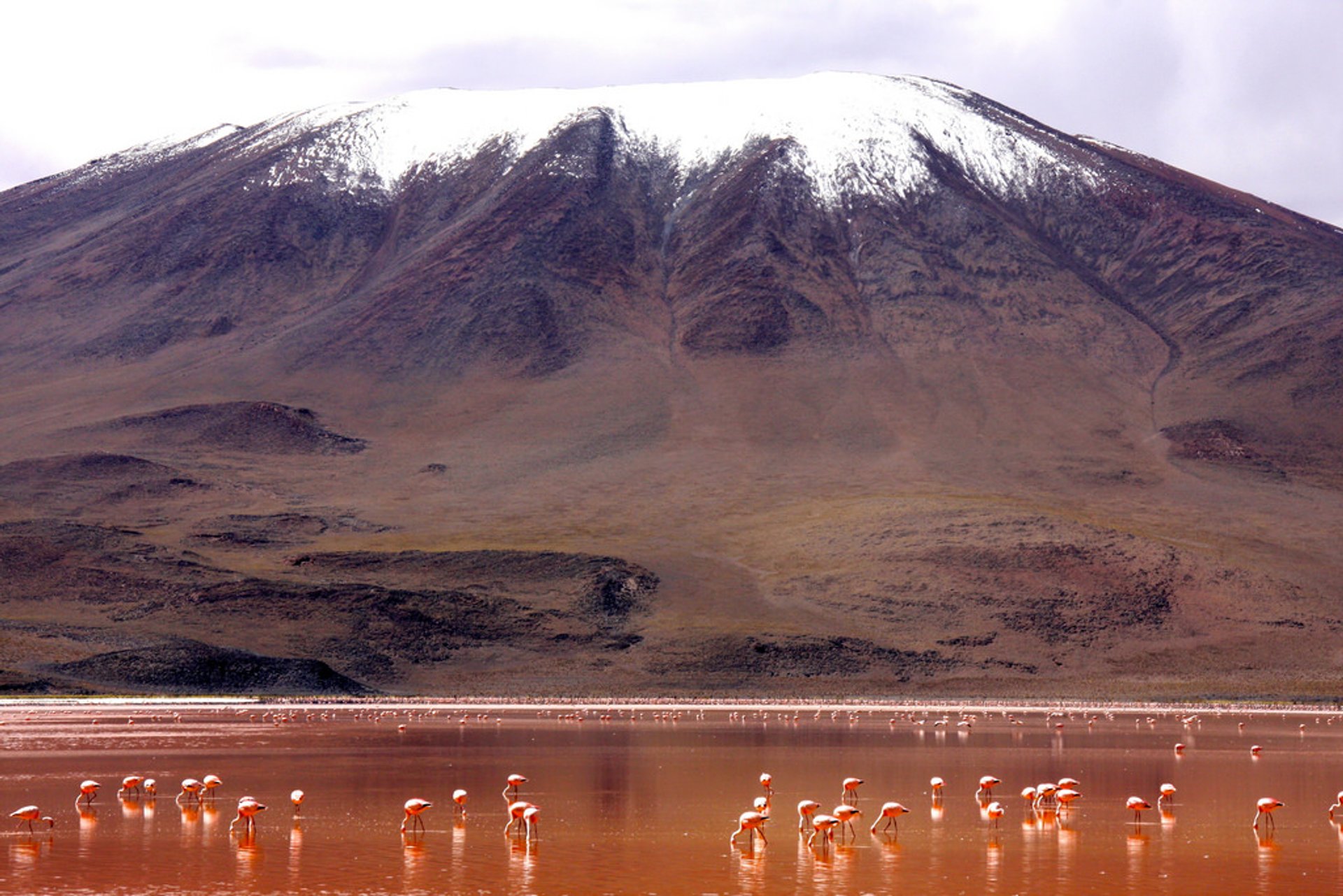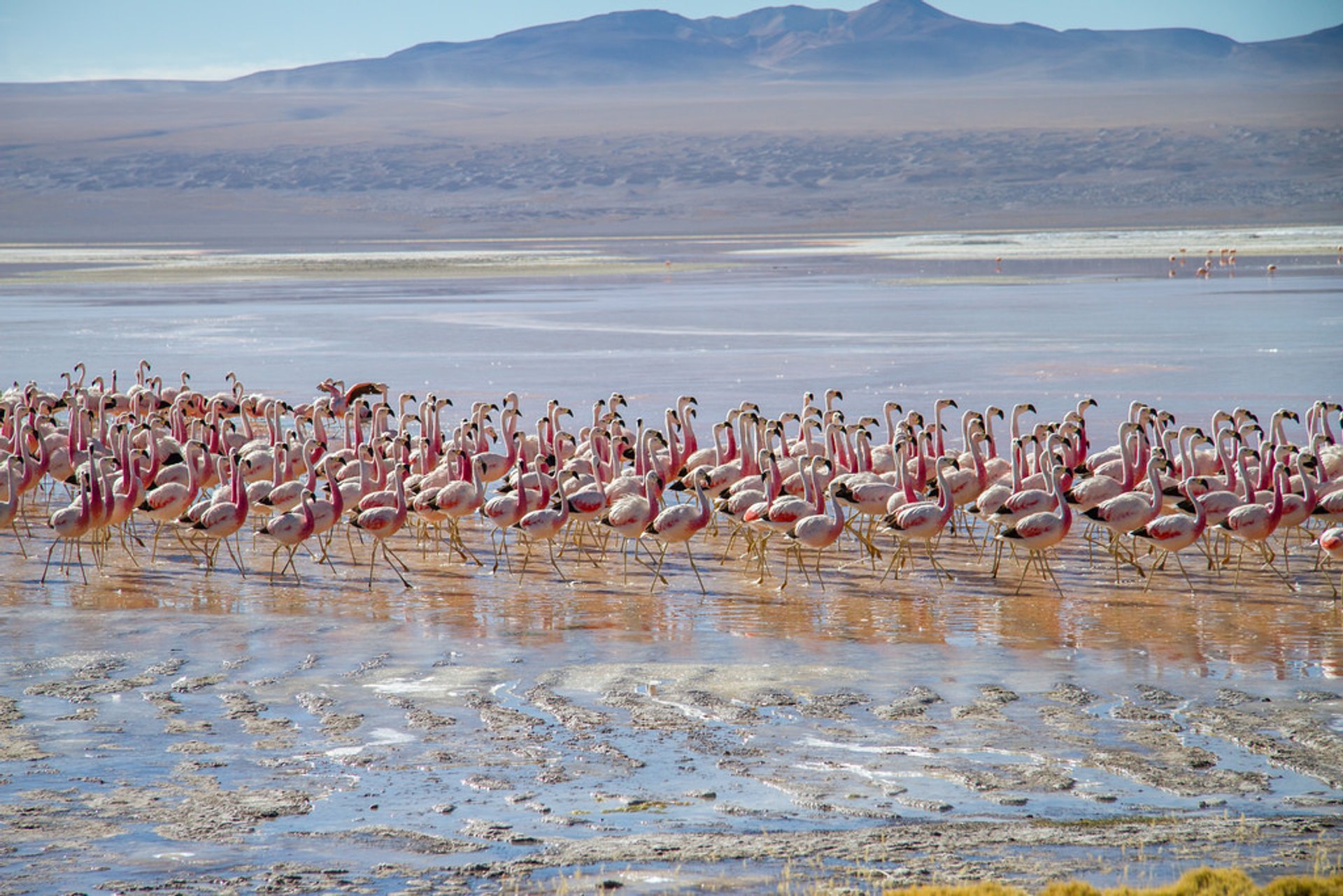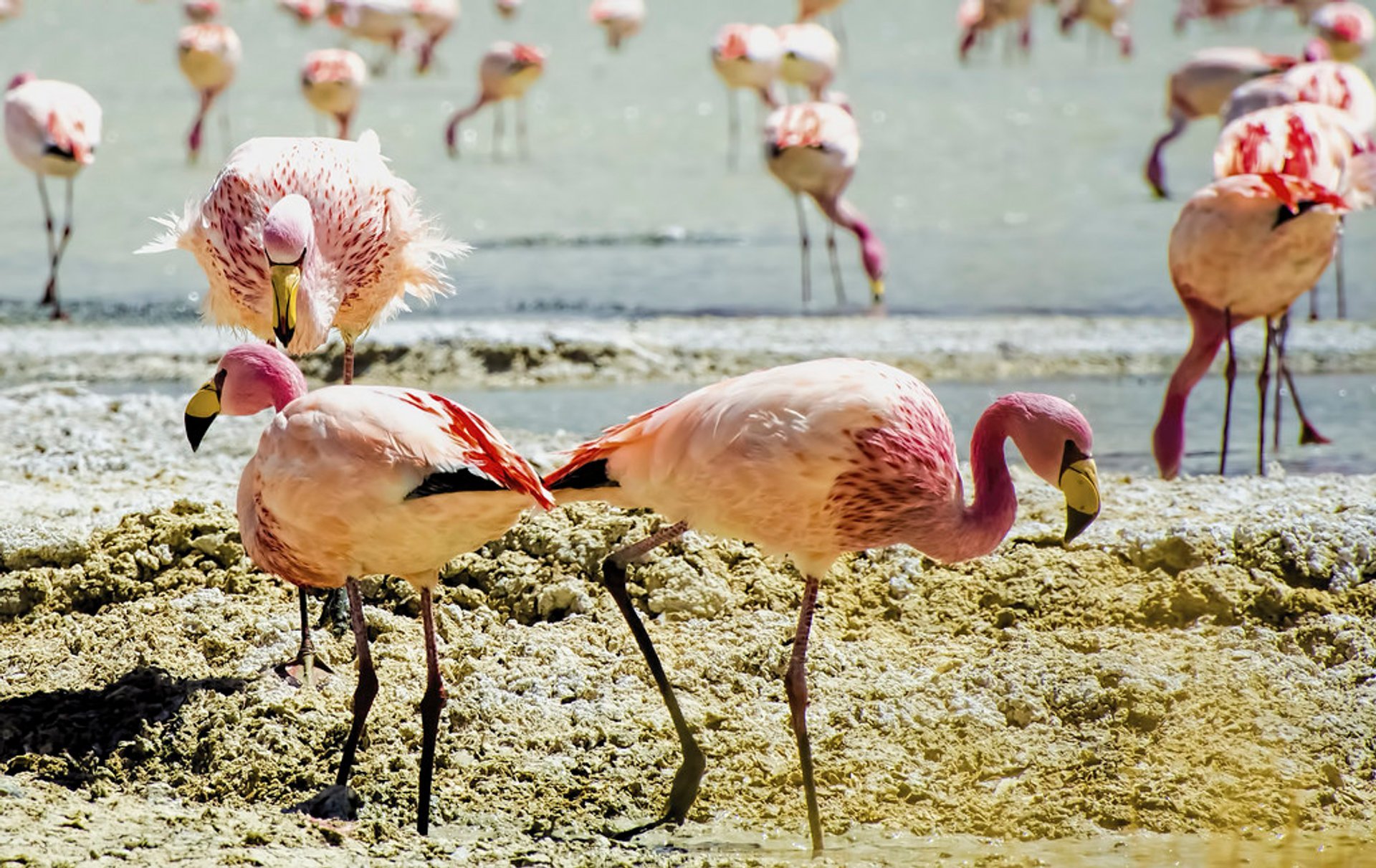 Find hotels and airbnbs near Flamingos (Map)
Flamingos Featured in