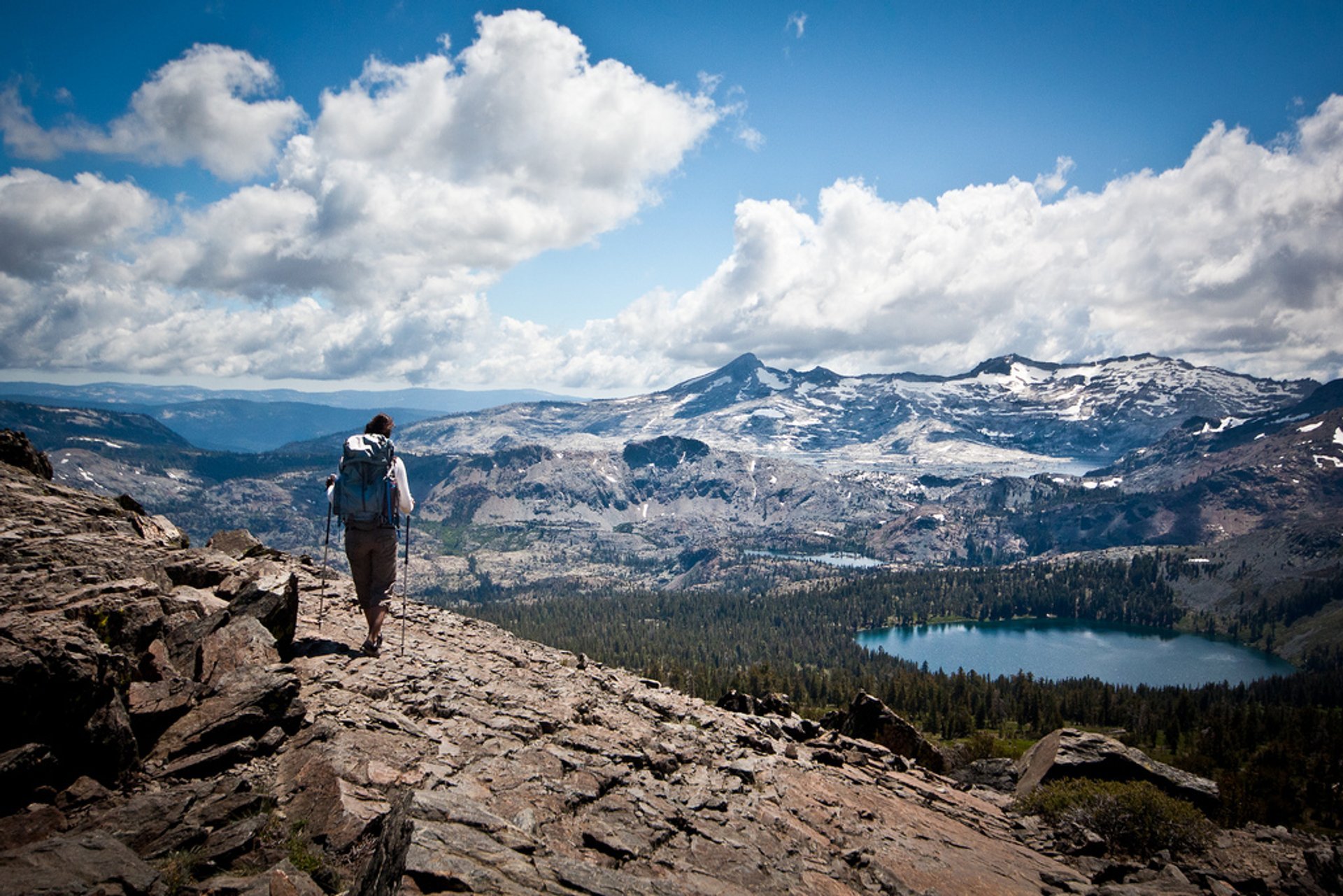 Mount Tallac is a prominent peak located southwest of Lake Tahoe, in El Dorado County of California. It is part of Desolation Wilderness in the Eldorado National Forest with the peak named after the Washo word dalálak, which means 'big mountain.'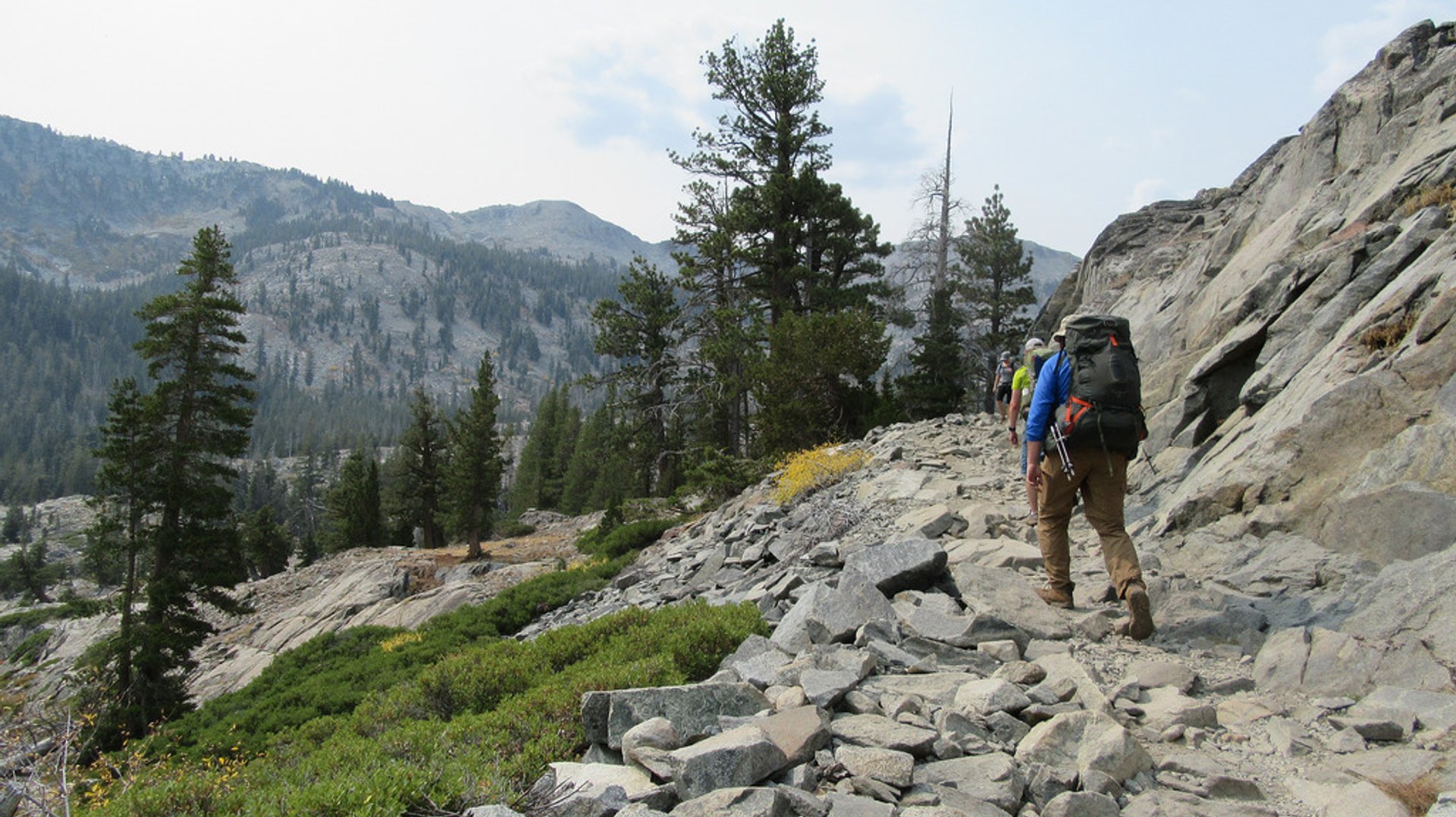 The trail to Mount Tallac is 10.2 miles (16.4 kilometers) both ways and is rated difficult. It features 3.500 ft (1.066 m) elevation gain. Covered by snow in winter, the trail's best time for walking is from May until October. Mount Tallac summit at 9.735 ft (2.967 m) above sea level offers marvelous views on Lake Tahoe and surrounding Sierra mountains.
From Mount Tallac trailhead hikers can choose between three main trails: 1.7 mi (2.73 km) to Floating Island Lake, 2.5 mi (4.02 km) to Cathedral Lake, and a 5-mi (8.04-km) trail to Mount Tallac itself. The round trip takes most people about 6 hours.