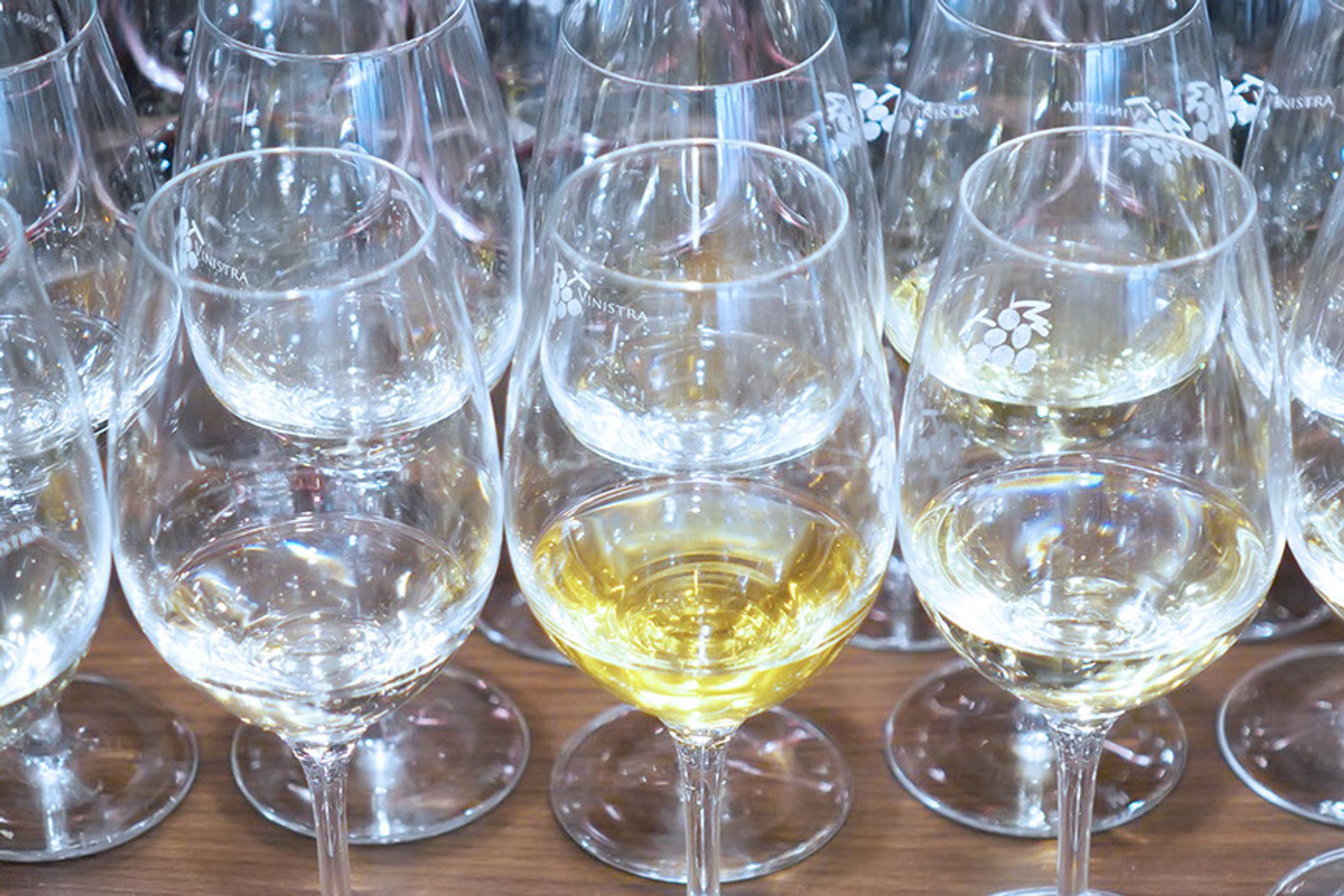 If you want to know something about Croatian wines, visit Vinistra—the biggest event for winemakers and experts that takes place in Poreč in May. Tastings, seminars, and workshops—after three days you'll become a real connoisseur.
The exhibition that takes place in Žatika sports center in early May features various events such as professional wine tastings, topic meetings, and presentations. In addition to wine, it showcases such authentic Istrian products as olive oil, grappa, cheese, honey, and prosciutto. It attracts not just Croatian winemakers and farmers, but also their colleagues from Italy, Hungary, and Slovenia. Vinistra has over 25 years of history, being one of the most prestigious such events in Croatia. There are also plenty of amateurs who are attracted by quality food and wine as well as by the opportunity to educate themselves.
One of the most exciting events at Vinistra is The World of Malvazija competition that features over 50 still dry wines, semi-dry and natural sweet/dessert wines. The competition is highly valued among Istrian winemakers. After the official part is over, participants of the exhibition usually socialize in Poreč's best restaurants for after-hours parties and some entertainment.
Find hotels and airbnbs near Vinistra, Croatian Wine Festival (Map)