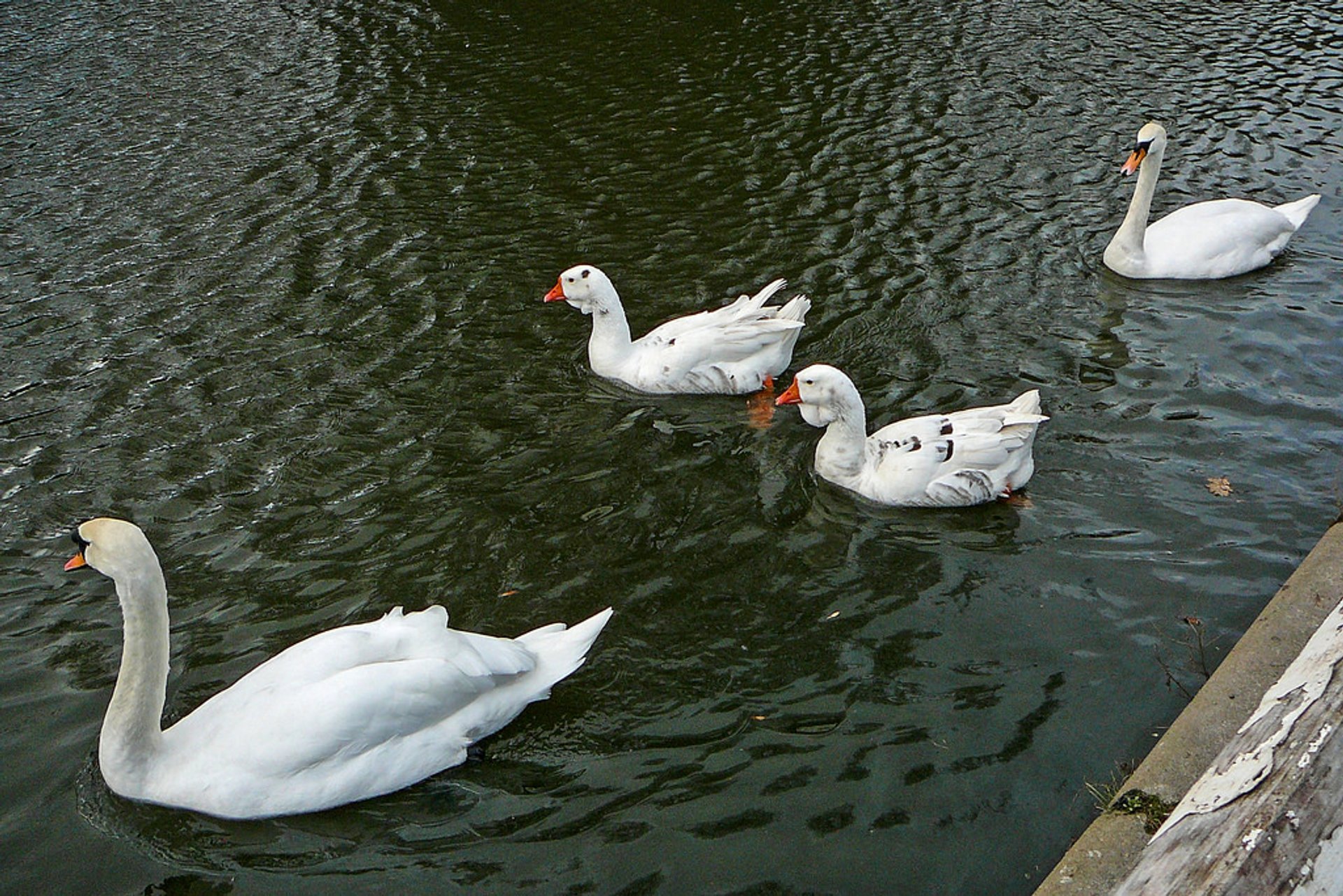 According to one legend, the existence and well-being of the English capital and the whole country depend on these birds—London will thrive while swans swim across the Thames! Swans were brought here from Cyprus in the 12th or 13th century.
Since the 13th century, the English king has in his long titular honorary title "the lord of swans." Medieval chronicles tell us also that the swan was a delicacy on the royal table, and hunting for swans was also a rare entertainment even for the monarch. Moreover, the strictest records of these snow-white birds were kept in the kingdom, and each sheriff should, if necessary, give an answer-whether the swans arrived in the territory under his jurisdiction this spring or not.
The privilege of owning a swan was sometimes granted to a private person as the highest royal favor. In this case, the bird was marked with a brand. All unmarked birds, of course, were considered royal. At the end of July, an annual ceremony of marking young swans is held, called "swan upping." Thousands of people want to see this process. The special royal swan keeper labels the swans. The swans are counted, weighed, measured, and given a general health check before being released back into the Thames.
The Swan Upping event happens on the third week of July each year, commencing at Sunbury and ending at Abingdon on the third Friday of July.
Find hotels and airbnbs near Swan Upping (Map)