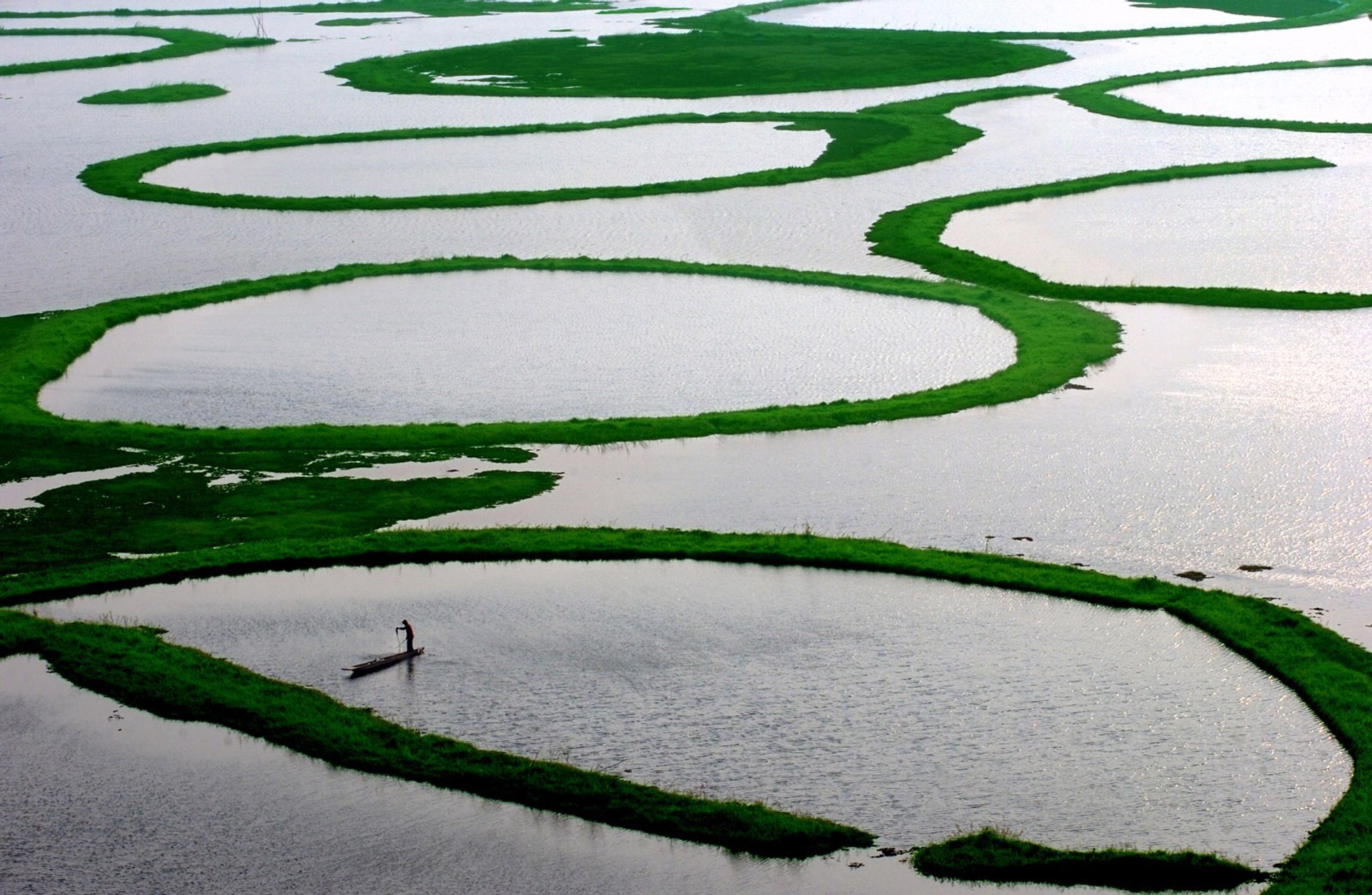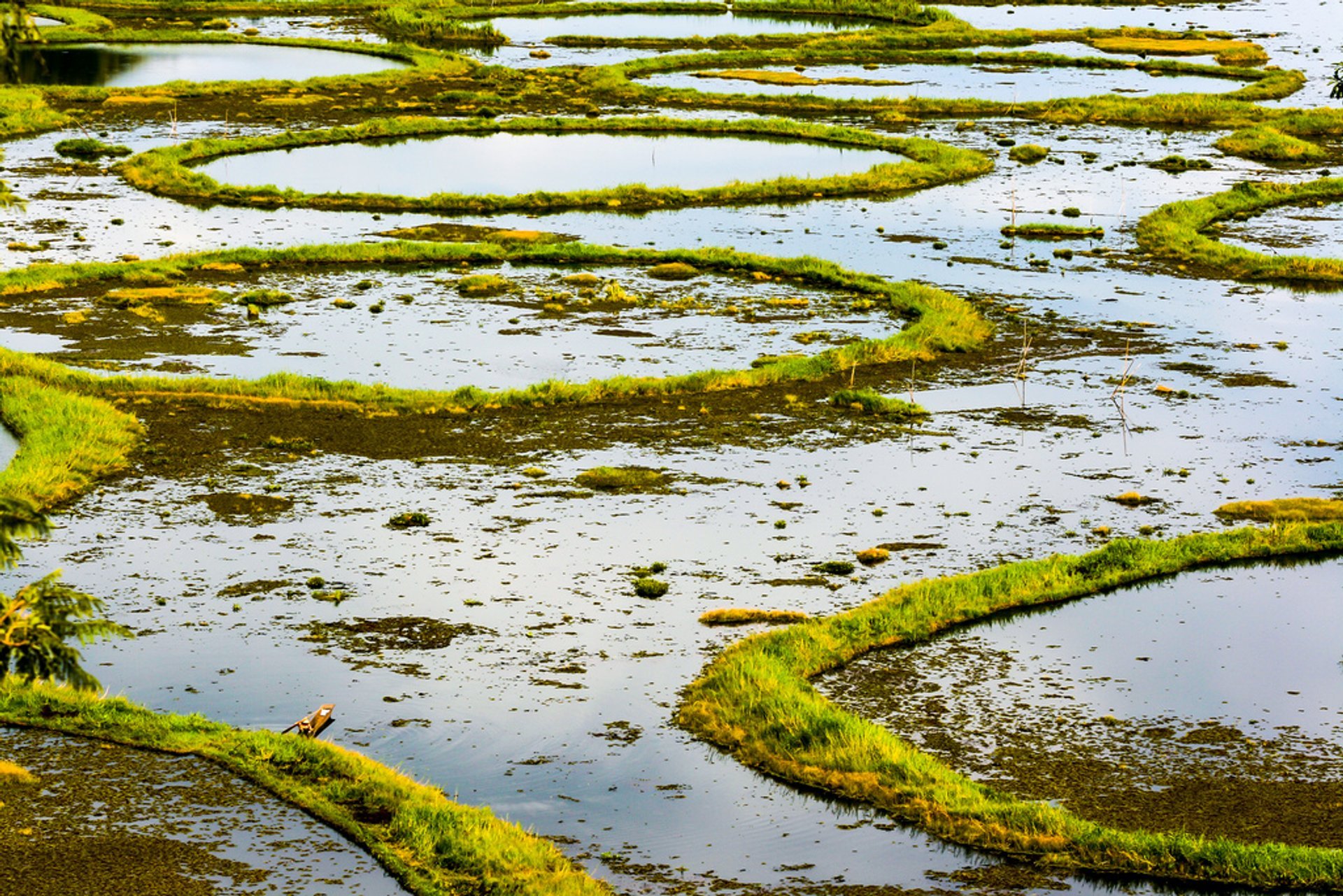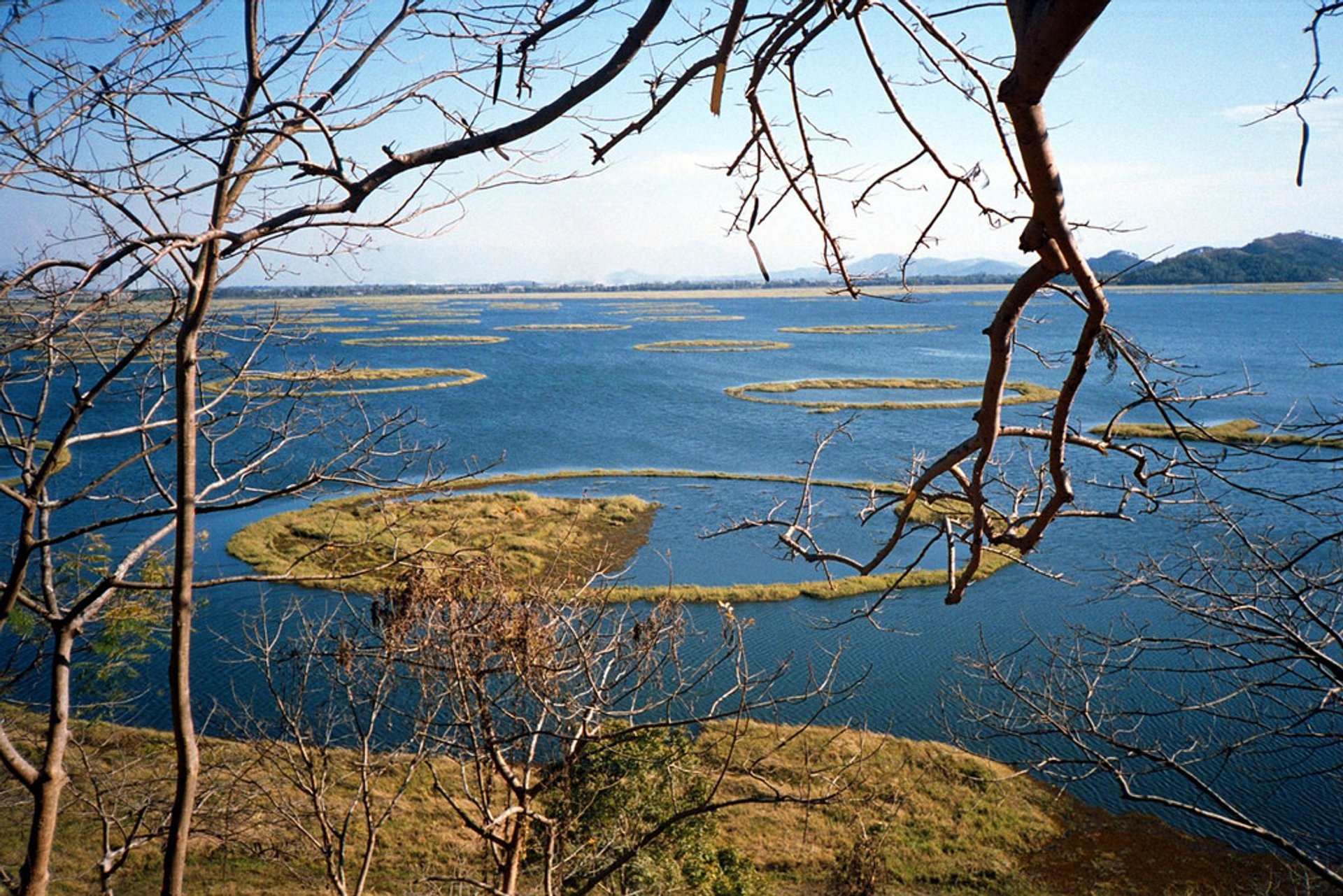 The largest freshwater lake in Northeast India is famous for its unique floating vegetation called phumdis. This is a mass of specific vegetation, soil and organic matter, which is floating on the lake surface. The most unique and the largest part of this phumdis covers the area of 40 sq km.
It is the only floating park in the world—the Keibul Lamjao National Park. The park is home to the endangered Brow-antlered Deer, which is indigenous to this area.
The Loktak Lake is home to 233 species of aquatic plants, over a hundred species of birds, and 425 species of animals including some rare species, like Indian python, sambhar and barking deer. The lake plays an important role in the life of the area. It is the main source of water for hydropower generation, irrigation and drinking as well.
The driest months are February–March, thus, this is the best time to visit the area. During the rest of the year, monsoon weather prevails in the valley.
Find hotels and airbnbs near Loktak Lake (Map)