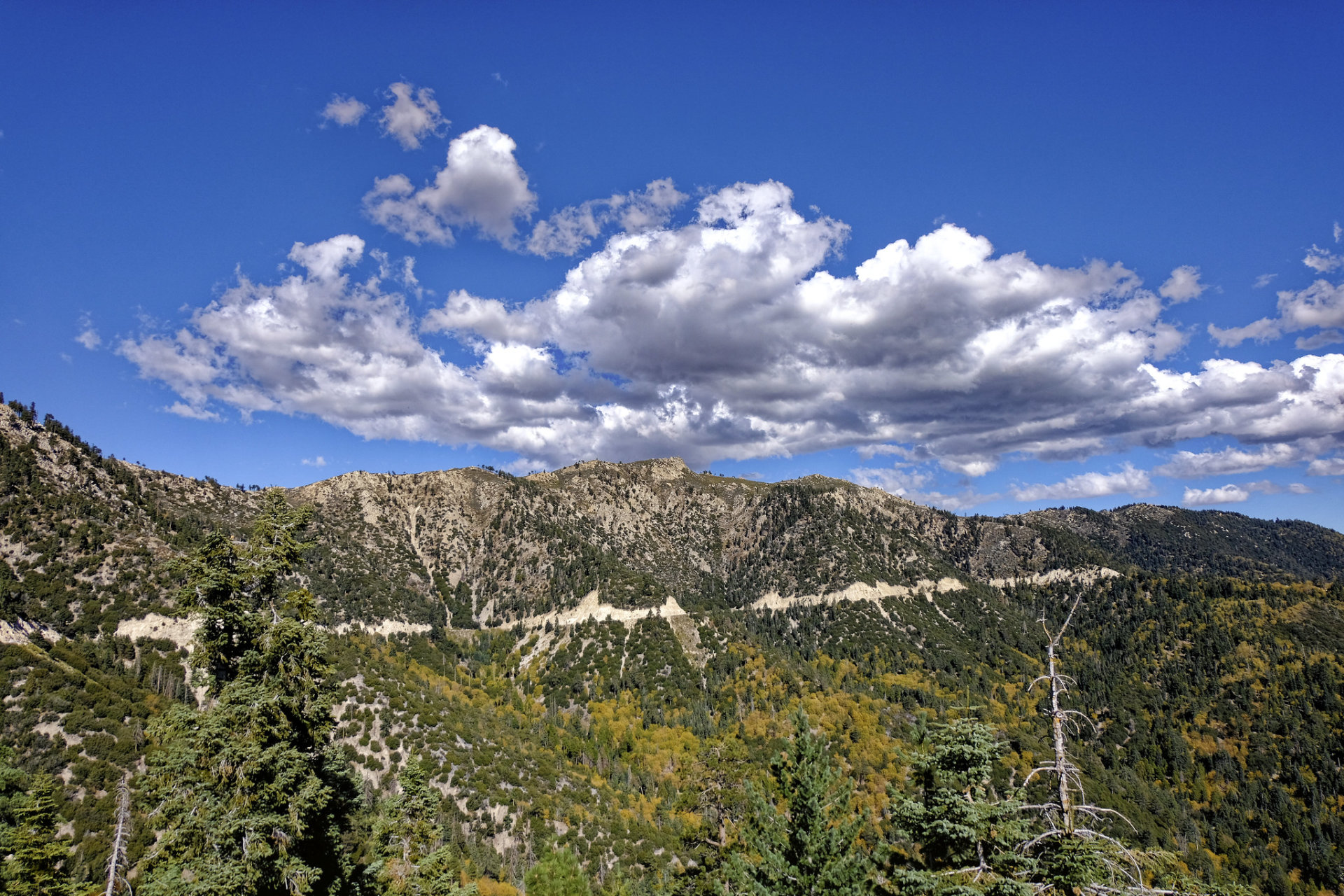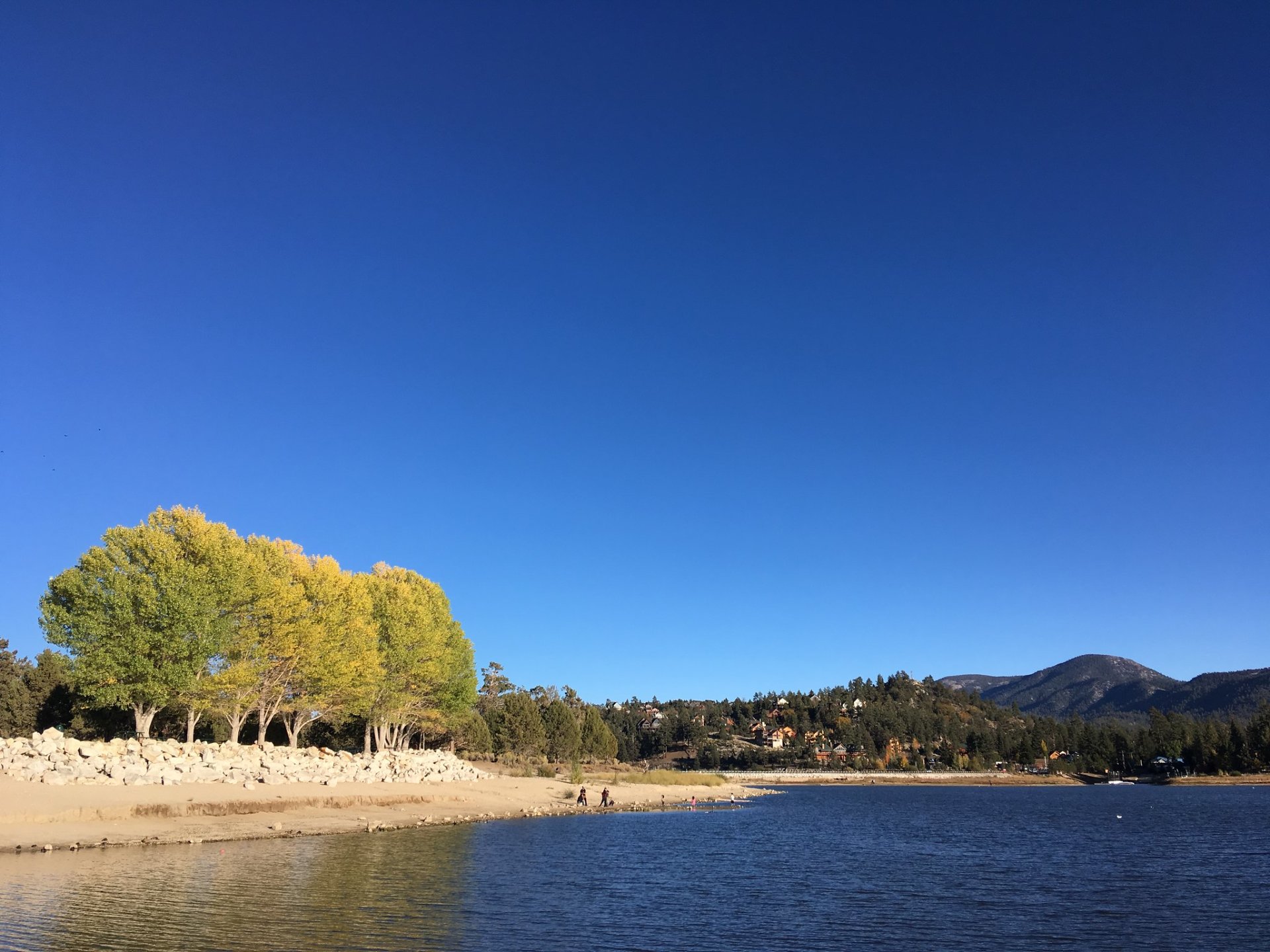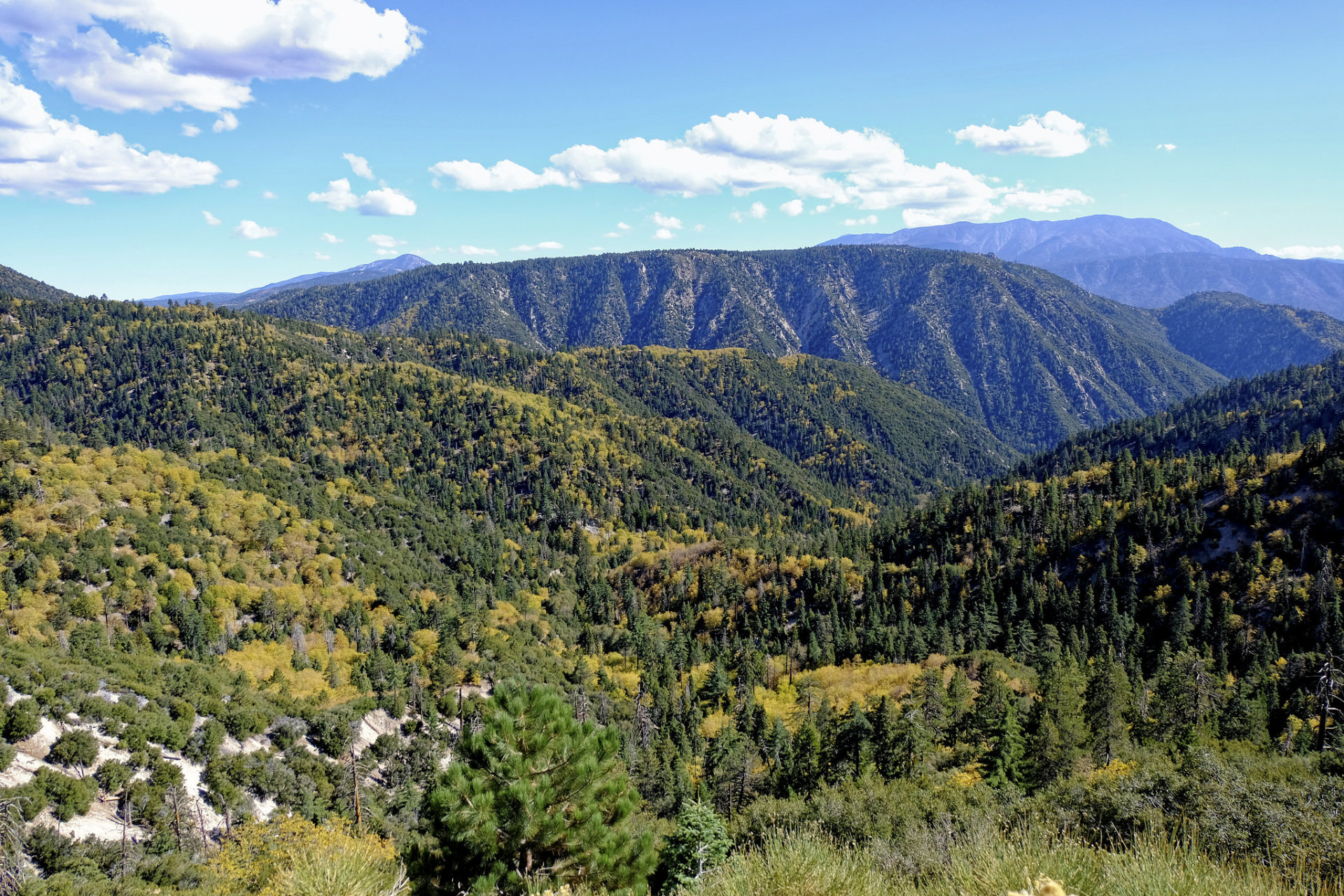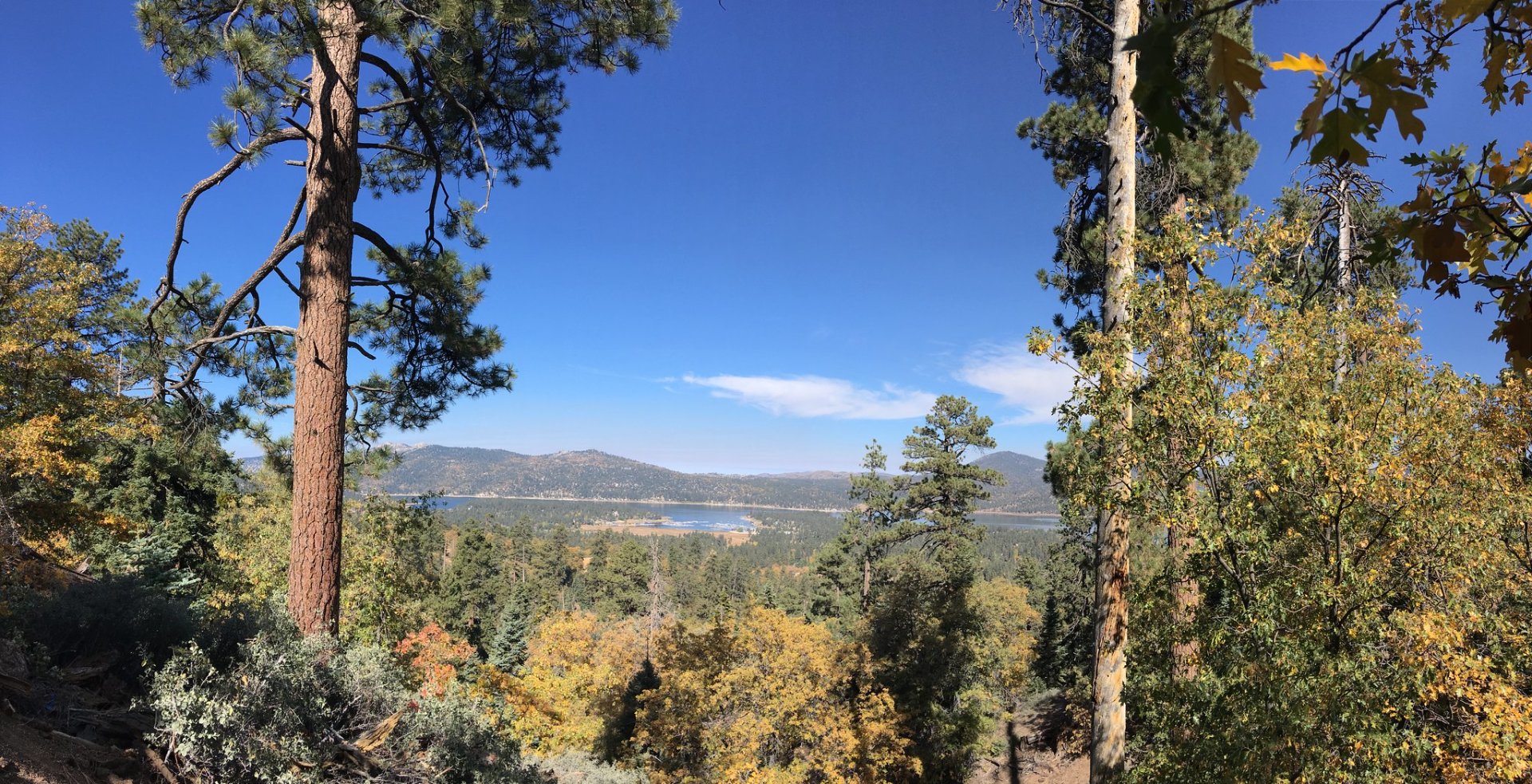 The road to Big Bear Lake
The Big Bear Lake area, located in San Bernardino National Forest, is one of the best leaf-peeping destinations in Southern California. The beautiful clear lake, the Bear Mountain, Snow Summit, and Bear Lake Village boast many scenic outlooks with plenty of deciduous trees, transformed with amber and bronze tones in the fall.
The best time to see fall colors in the Big Bear Lake region comes from mid-October to early November. Golden quaking aspens, cottonwoods, black oaks, big leaf maples, and willows make a fall hike in the area simply magical. Thanks to crispy sunny weather and fall colors, fall is perhaps the best time to visit San Bernandino National Forest.
Some of the best leaf-peeping routes in the Big Bear include Mill Creek Road, the Skyline Trail, the Pine Knot Trail, and the Castle Rock Trail. The 2-mi (3-km) Castle Rock Trail is a short and easy way to experience fall foliage abundance and marvel at the beautiful views of Big Bear Lake. The more challenging 6-mile (10-km) Pine Knot Trail begins at the Aspen Glen Picnic area. After a moderate climb, you'll be rewarded with a great view of Big Bear Lake and Mt. San Gorgonio. If you wish to explore the area further, take the 1.5-mile (2.4-km) Aspen Grove Trail, located in the San Bernardino National Forest.
Find hotels and airbnbs near Big Bear Lake Fall Colors (Map)