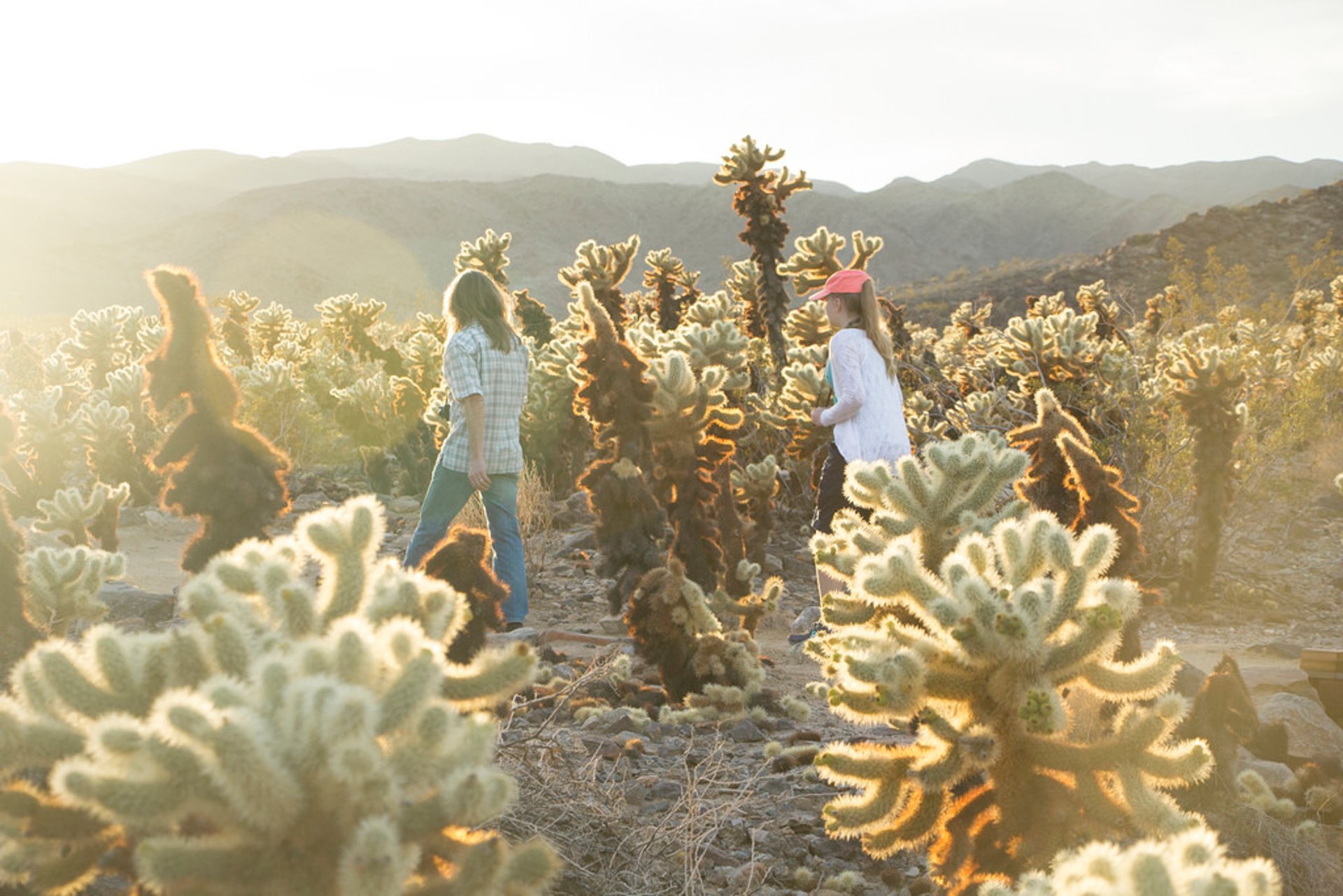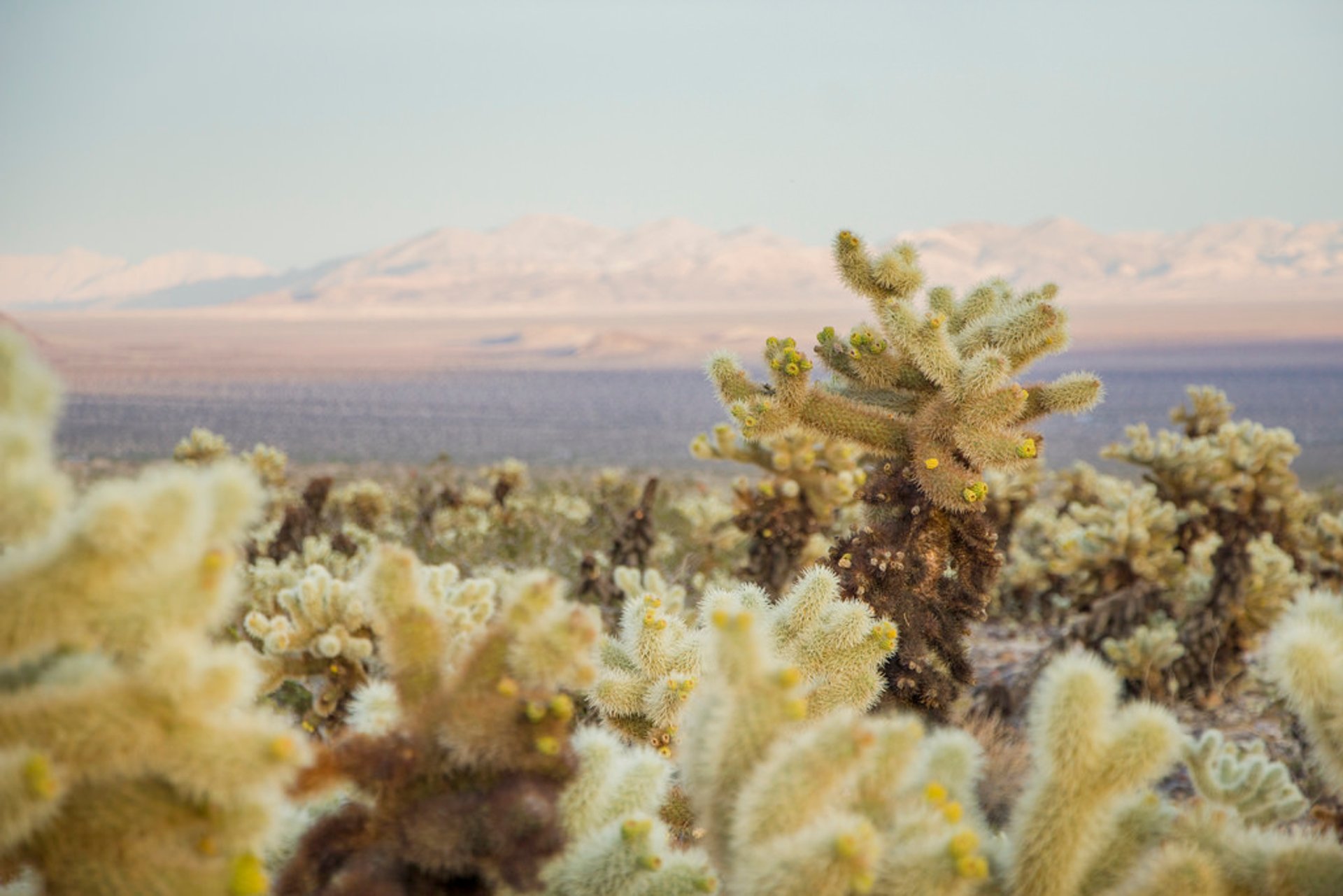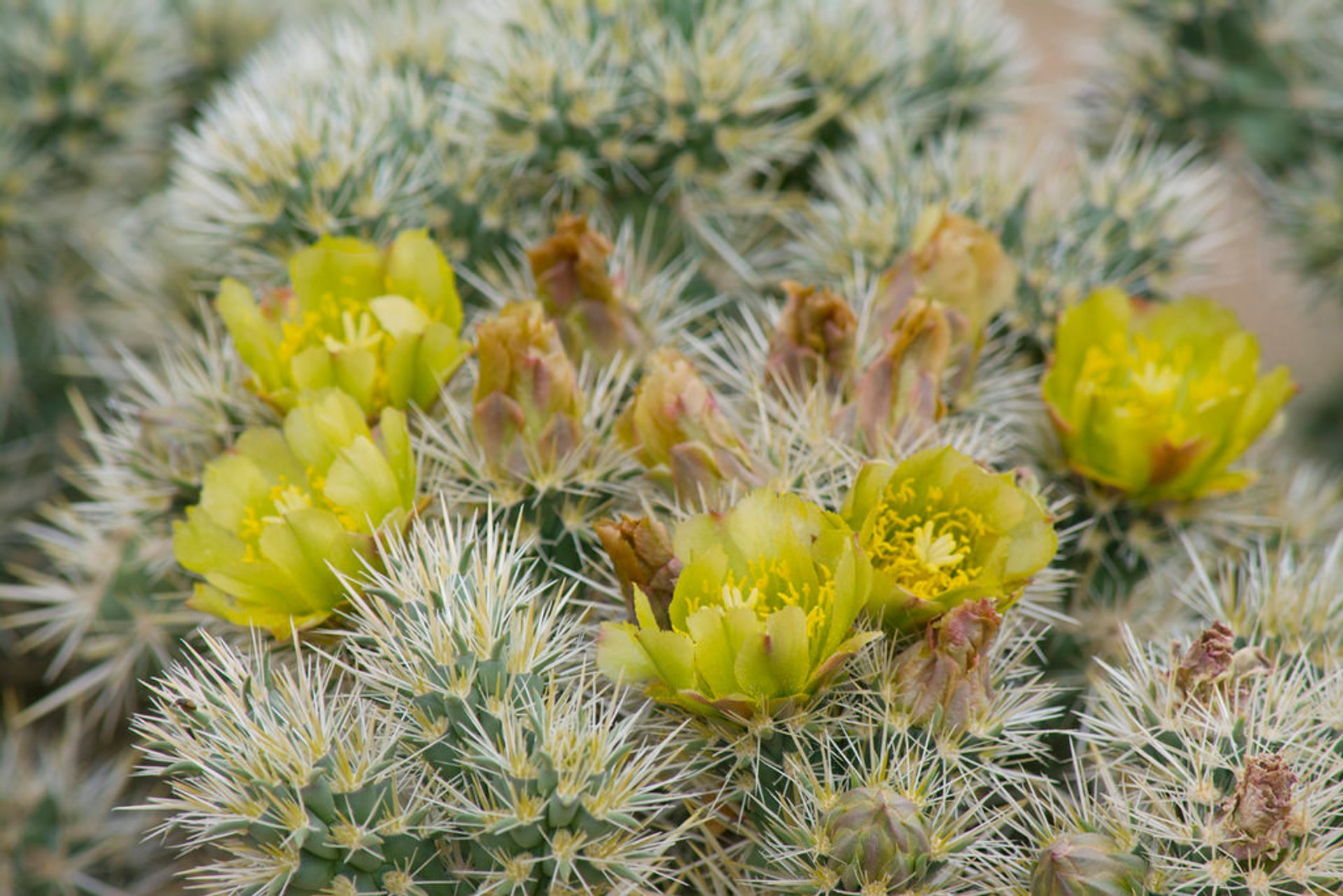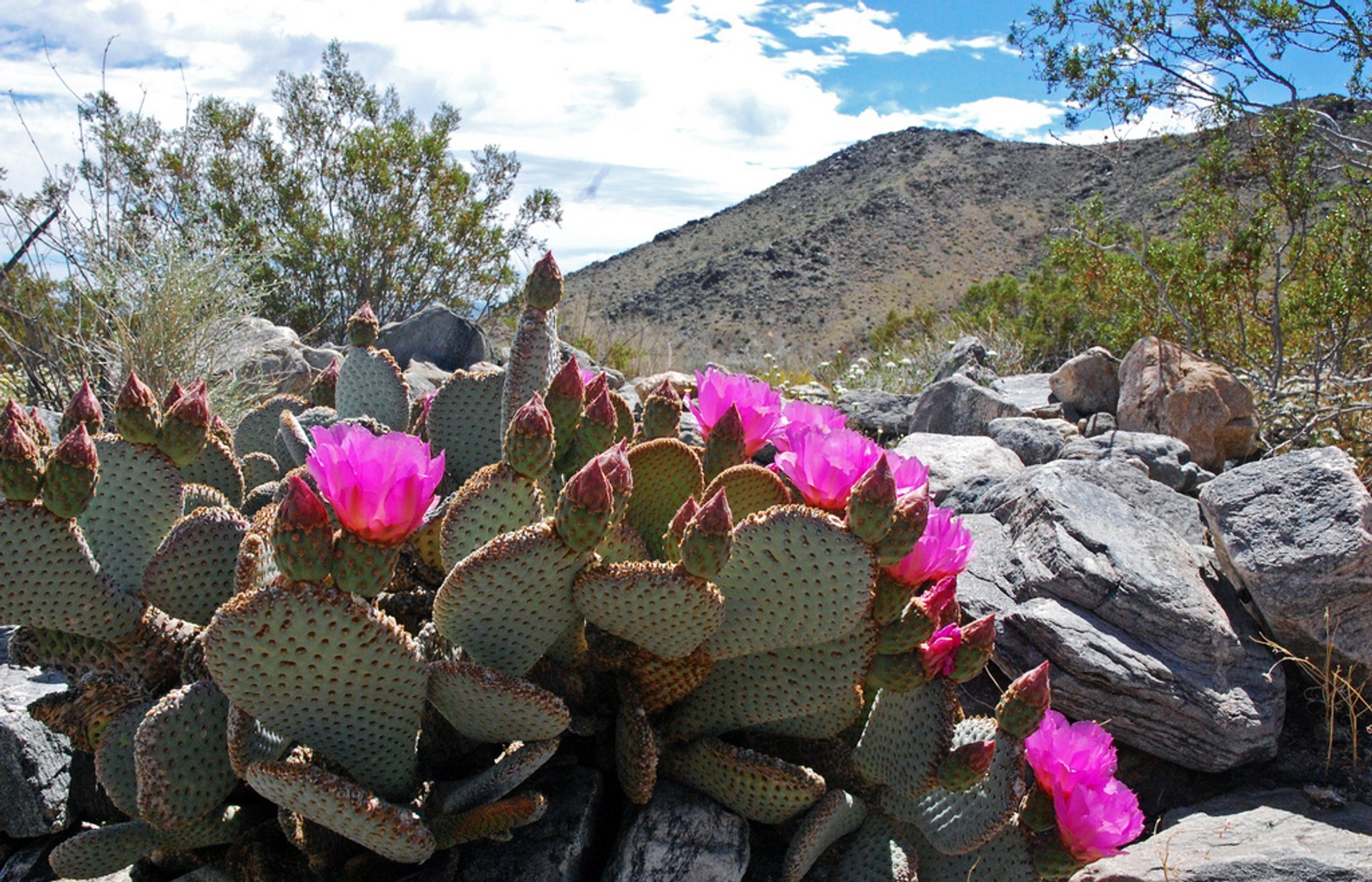 Joshua Tree National Park is located at the meeting point of two deserts: the Mojave and Colorado. A wide variety of plants grow in the park, and a variety of desert animals live in there. One of the most unusual attractions is the Cholla Cactus Garden. Numerous representatives of the succulent subspecies have bred on a fairly large five-hectare land, replacing competitors.
Most cactus "bushes" have a height of 1-1.5 meters, although there are huge cacti too. The most popular cacti in the park are Jumping Teddy Bear Cholla, the Silver Cholla, and the Pencil Cholla. Despite the fact that these cacti are called "Teddy Bear" hardly anyone will want to get to know them better.
During the period from February to April, when spring showers become quite frequent, the desert landscapes of the park are completely transformed—the wildflower season begins. However, cacti bloom is the most abundant in April and May. In order that visitors do not run into spiked plants, special decks fenced with ropes are laid out in the Cholla Cactus Garden.
And of course, don't forget to see Joshua trees, tree-like succulents correctly called Yucca short-leaves. These cacti can reach a height of 15 meters and have a highly branched trunk, ending in dense prickly leaves. You'll need to get to the centre of the park to find them. Check it out from mid-to-late April for the most fabulous inflorescences. Joshua Tree National Park is the most surreal place near Los Angeles.
Find hotels and airbnbs near Cactus Blooming (Map)