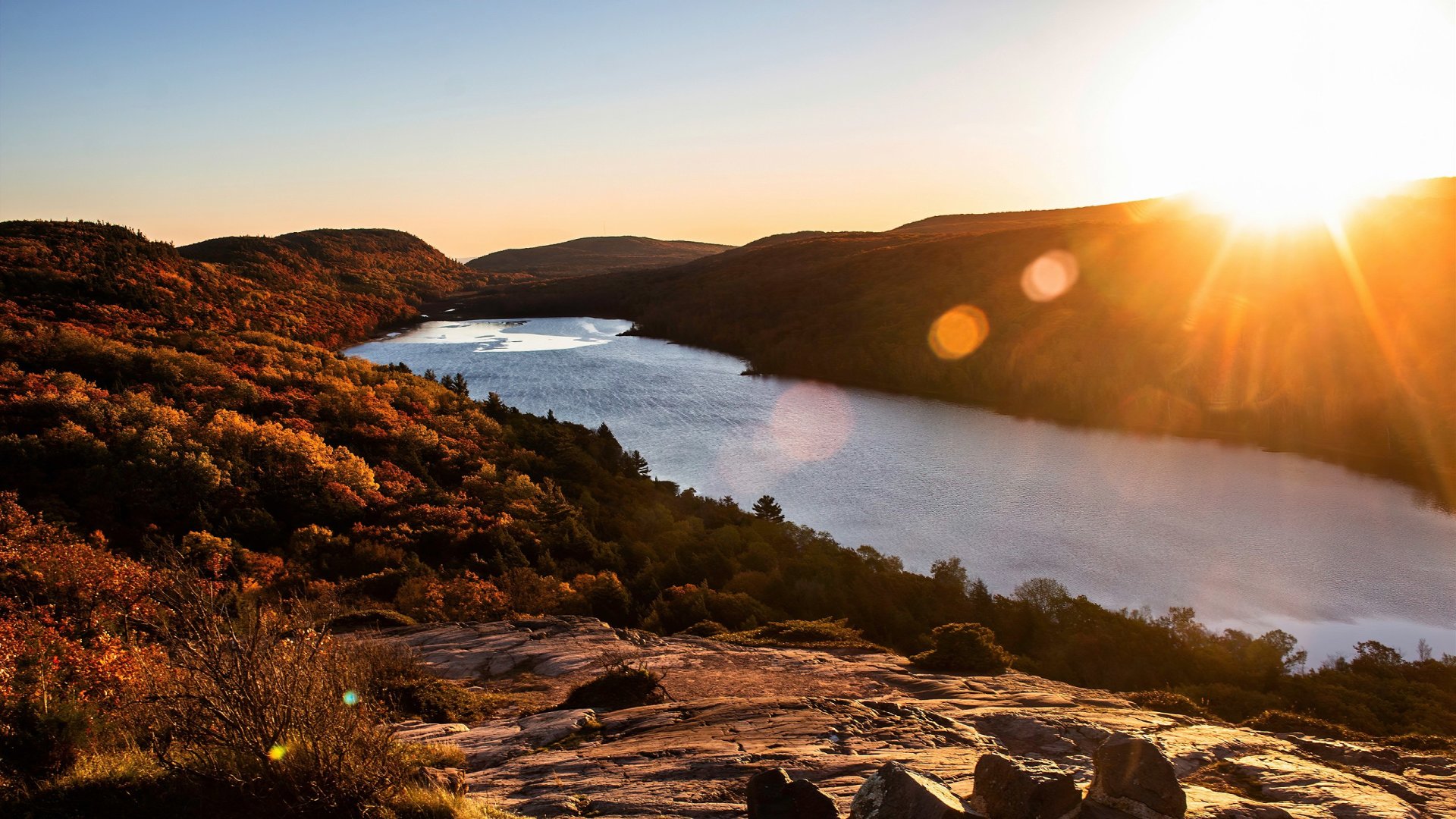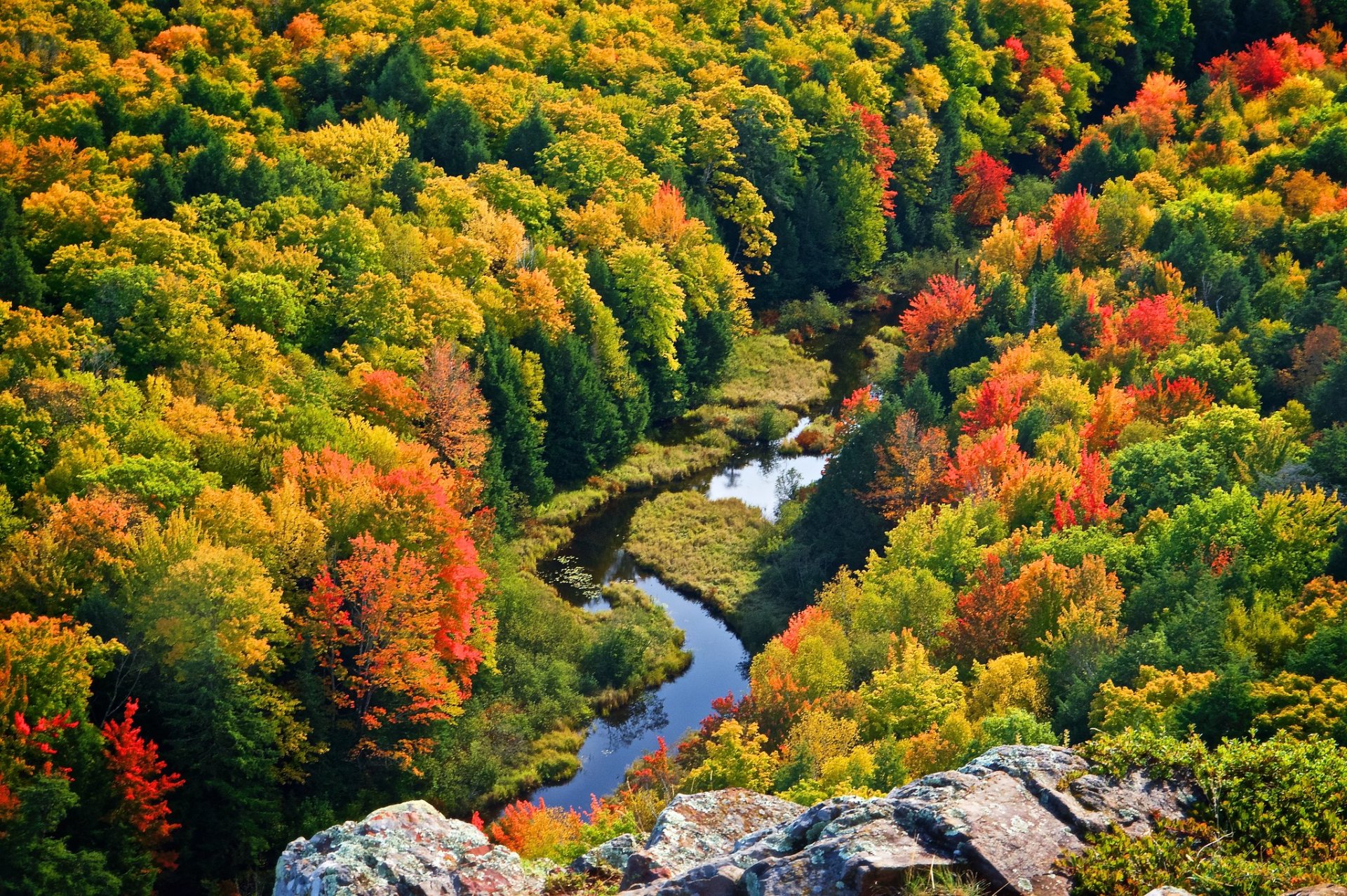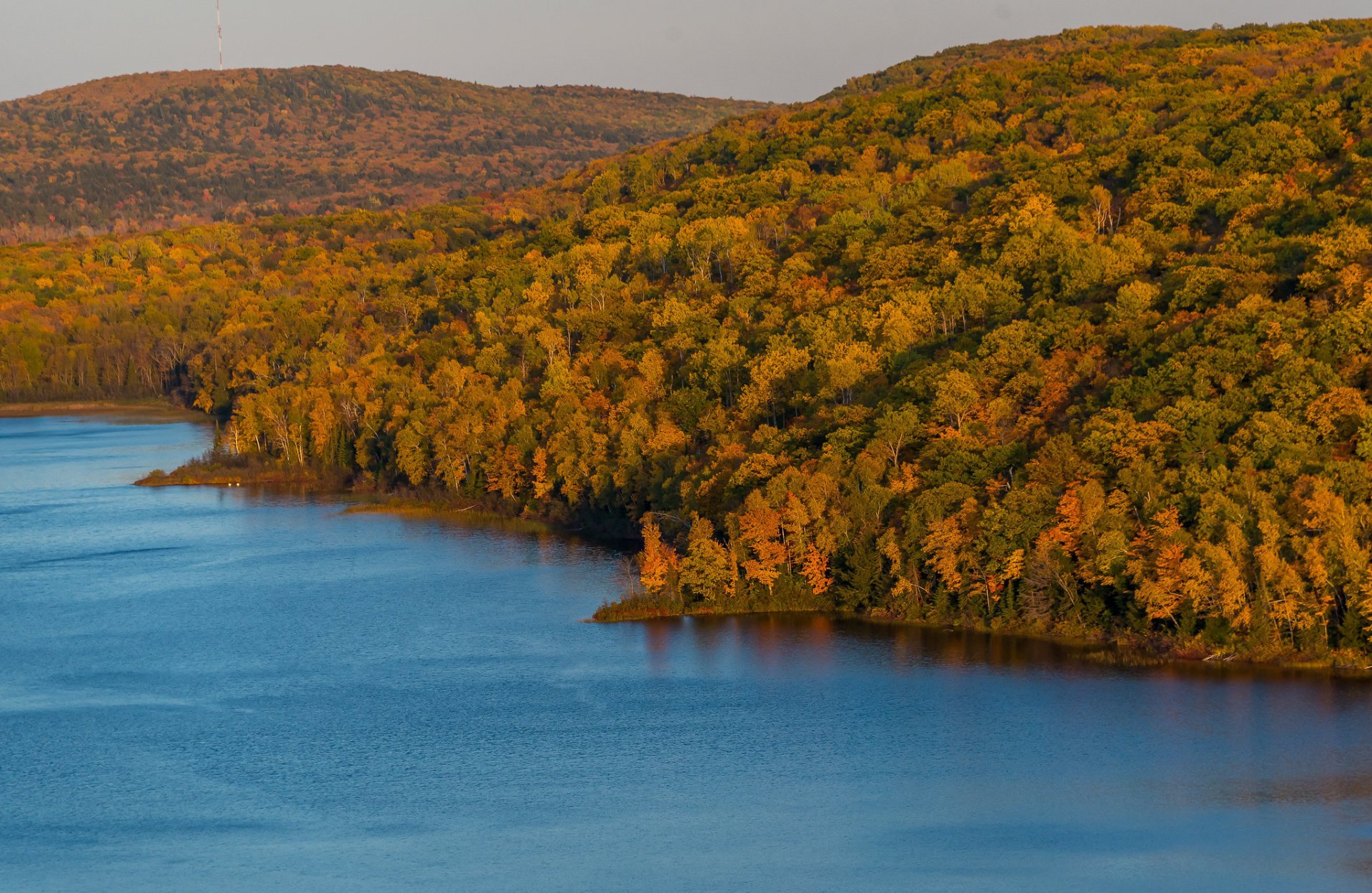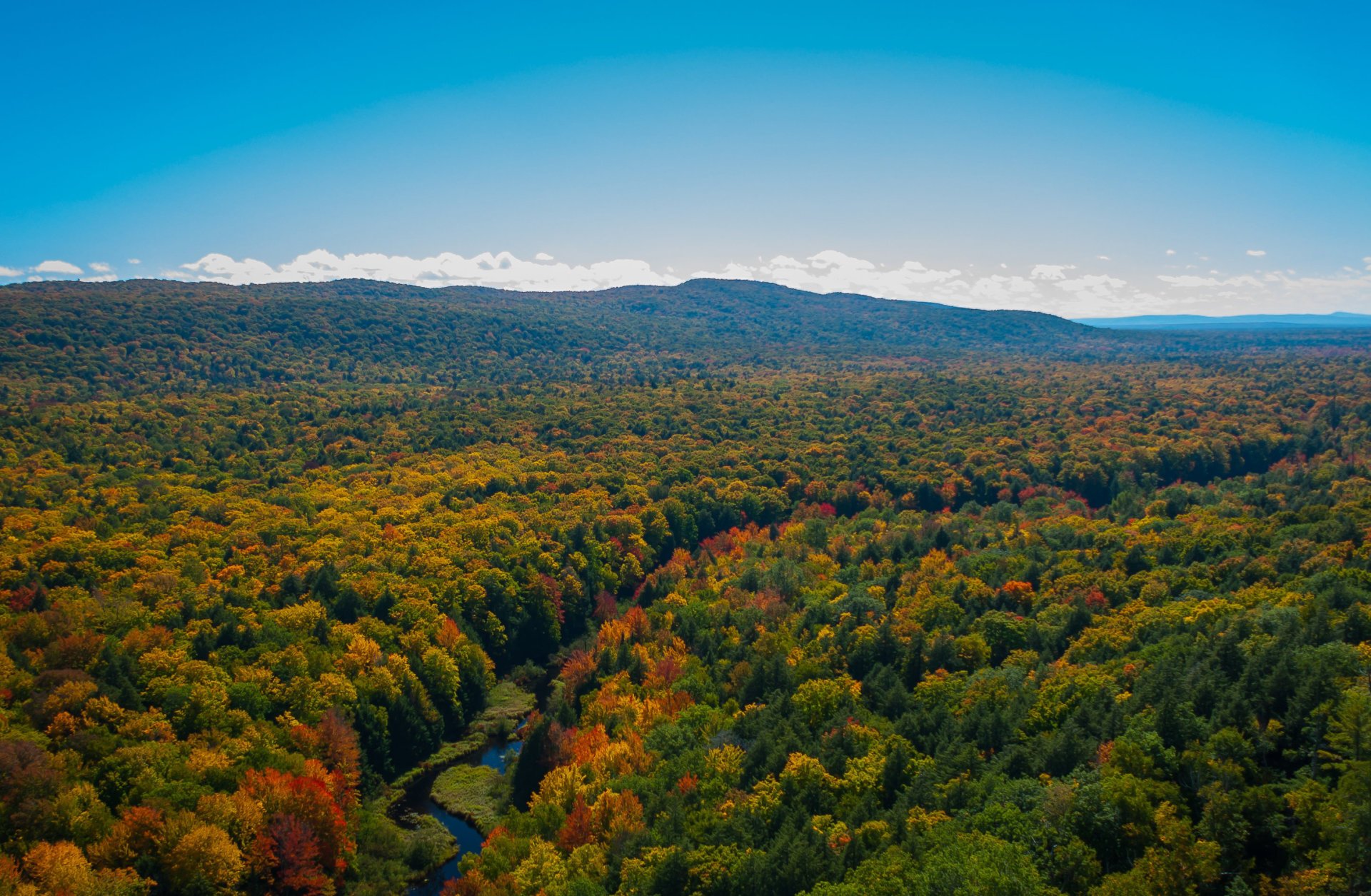 Lake of the Clouds, tucked in the heart of the Porcupine Mountains Wilderness State Park, Ontonagon County, Michigan, is one of the top fall colors locations in the Great Lakes State. Whenever you google the subject, you'll surely get several images of this stunning lake, shrouded with vibrant canopies and silhouettes of the ancient mountains. The most breathtaking time to see the valley is from late September to mid-October, when the fiery fall foliage turns the area into a leaf-peepers' paradise.
You can enjoy the fall ambiance at Lake of the Clouds in multiple ways. Check out the panoramic views from a scenic overlook west of the lake. Also, explore the picturesque vistas along the hiking trails around the lake, in particular, Big Carp River Trail and the Escarpment Trail. Additionally, you may also want to discover Lake Superior Trail, starting just north of Lake of the Clouds.
Also, if you're into angling, the lake offers bass fishing, but note that it's a catch-and-release experience. Another thing is you can't rent a boat on site. Instead, you'll have to carry a light watercraft for a 0.75-mile (1.2-km) hike or do the fishing from the shore.
Find all additional information about visiting the natural area on the Porcupine Mountains' official website, mentioned in the External Resources below. Lastly, consider booking a stay nearby from the available accommodations shown on the map below.
Find hotels and airbnbs near Lake of the Clouds Fall Colors (Map)