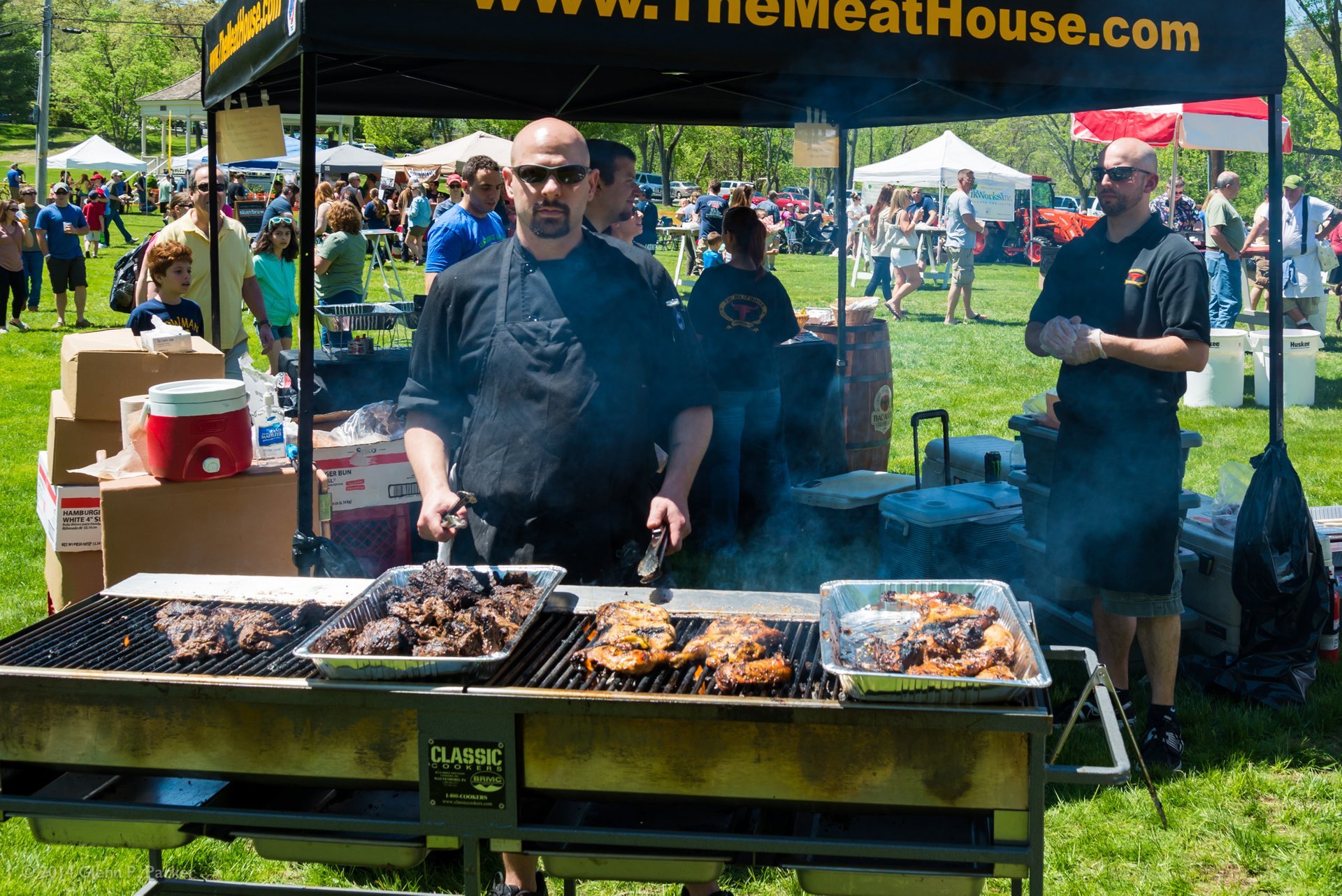 Barbecue Festival
Featured in
Barbecue is a serious matter in North Carolina! In 2007, this U.S. state passed a bill giving the Lexington Barbecue Festival the status of "Official Food Festival of the Piedmont Triad Region." Thus, Lexington is now officially one of the top places in the U.S. for its original barbecue.
The Barbecue Festival is held in Lexington, North Carolina, during just one day in October. The event draws about 160,000 visitors who gather to try the different foods and BBQ styles from more than 20 different local restaurants and hundreds of vendors.
Lexington has always been known for its great barbecue so, naturally, when Joe Sink, Jr., the publisher of Lexington's daily newspaper, came up with the idea of the festival in 1983, it got a lot of support. The festival occupies several blocks on Main Street in uptown Lexington. In addition to food, over 400 vendors offer arts, crafts, and other merchandise.
The Barbecue Festival features many demonstrations and competitions between the cooks, a Tour de Pig annual cycling event, a golf tournament, fishing tournament, a 5K run, and even a pétanque competition. Entertainment on seven stages features local and national artists. An antique car show, a 50-tonne pig themed sand sculpture, "Festival Chop Shop", the Lumberjack Sports Show are just a few of the special events of the festival.
North Carolina is famous for its pork barbecue which is slow-cooked over hickory wood. The meat is chopped and served with coleslaw, hushpuppies, french fries or in sandwiches. Lexington style or Piedmont style barbecue is a perfect combo of pork shoulder and a red vinegar sauce. Eastern style, is common in eastern North Carolina; it uses the "whole hog" and relies on the smoking process.
Find hotels and airbnbs near Barbecue Festival (Map)
Barbecue Festival
Featured in