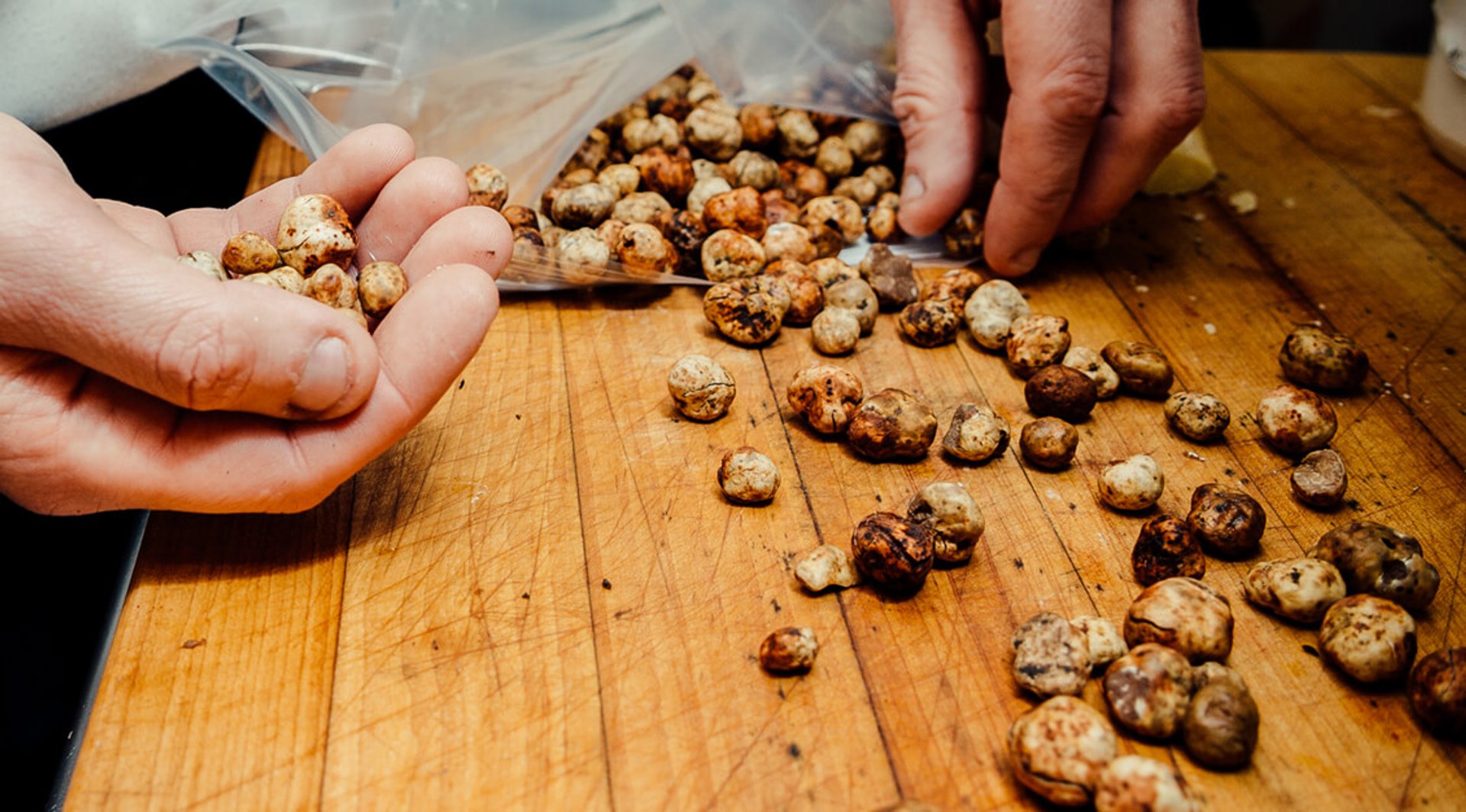 ©
Kathryn Elsesser | Oregon Truffle Festival
Oregon Truffle Festival is a month-long celebration of fantastic native truffles that are abundant in Oregon's Willamette Valley. Every winter the festival gathers thousands of truffle enthusiasts from the U.S. and worldwide for exciting truffle hunts, amazing meals and fulfilling education and information sharing experience. Visitors will learn a lot about cooking and cultivating truffles. The festival features several events in Eugene and Yamhill Valley, Oregon.
The weekend event in Eugene and Willamette Valley Truffle Country includes many special meals like Saturday's Grand Truffle Dinner, as well as Sunday's Fresh Truffle Marketplace and a major dance party. Most events take place at the Hotel Eugene.
One of the most awaited events of the festival is The Joriad North American Truffle Dog Championship that takes place from 9 a.m. to noon during one day only at Lane Events Center Large Animal Arena in Eugene. The kids especially love this competition since it showcases the ​most talented truffle dogs searching for hidden targets that smell as truffles. The final round of the championship takes place in the woods. The Joriad Field Trial is the ultimate test for dogs who must find rare Oregon truffles in the wild.
Find hotels and airbnbs near Oregon Truffle Festival (Map)