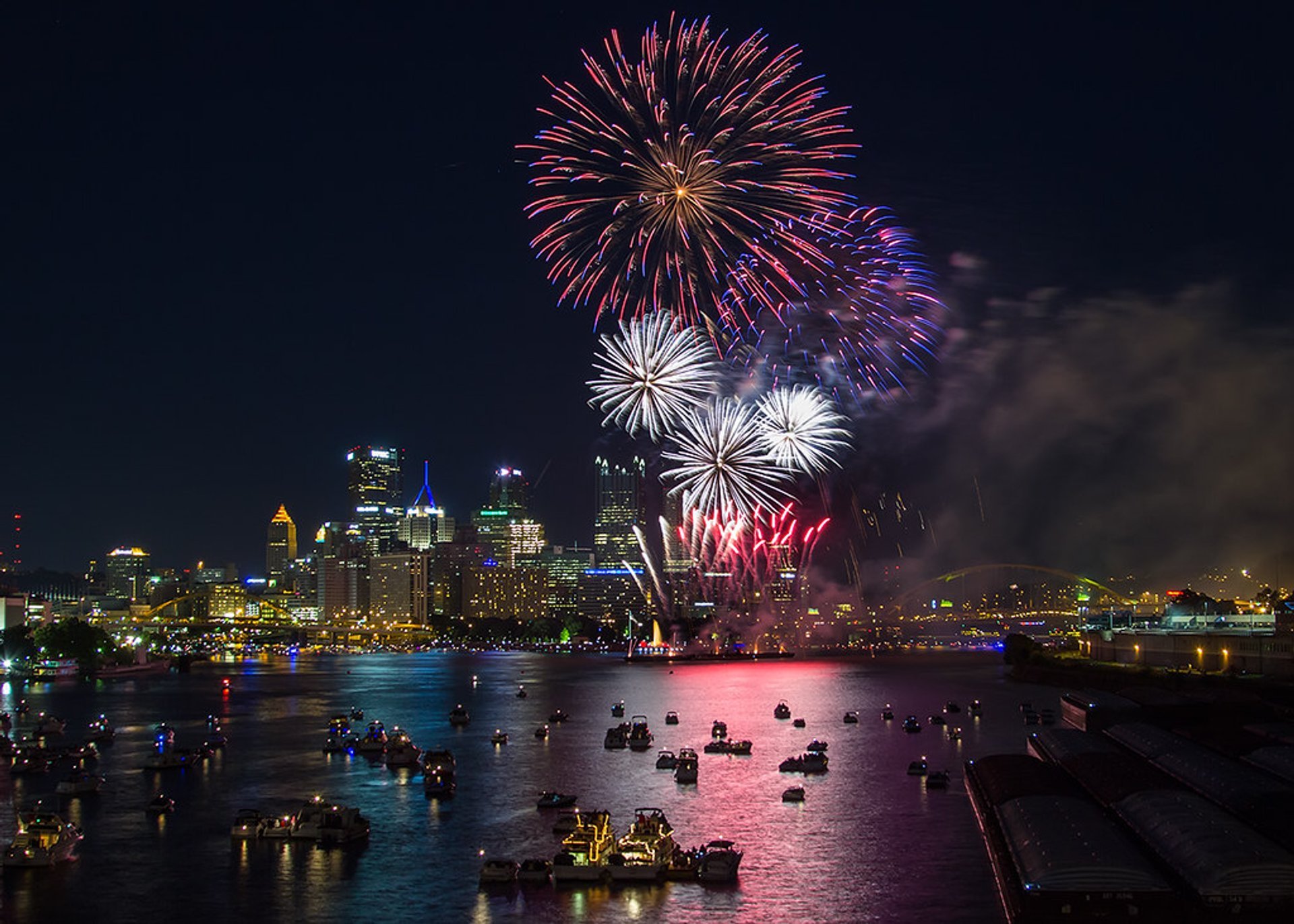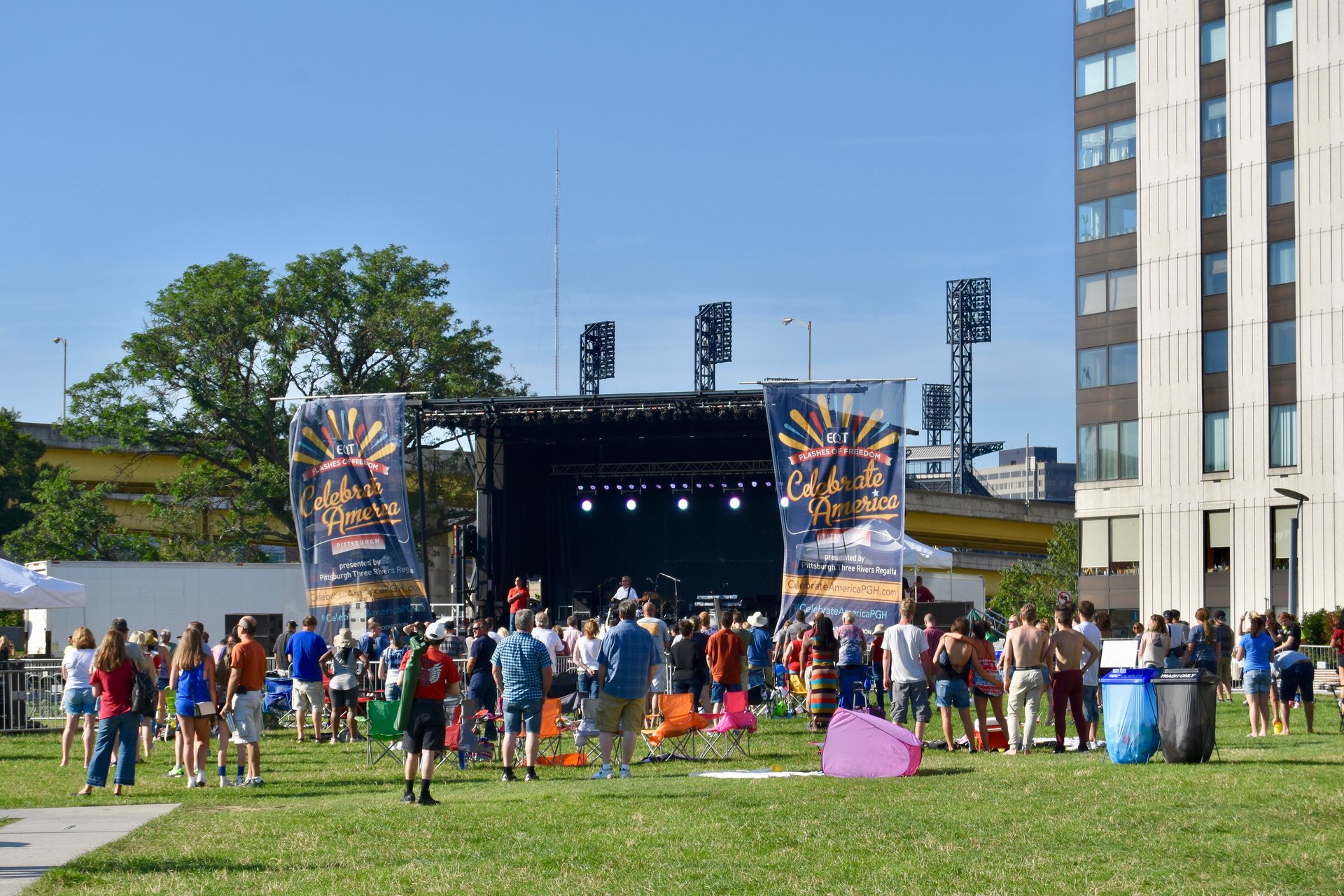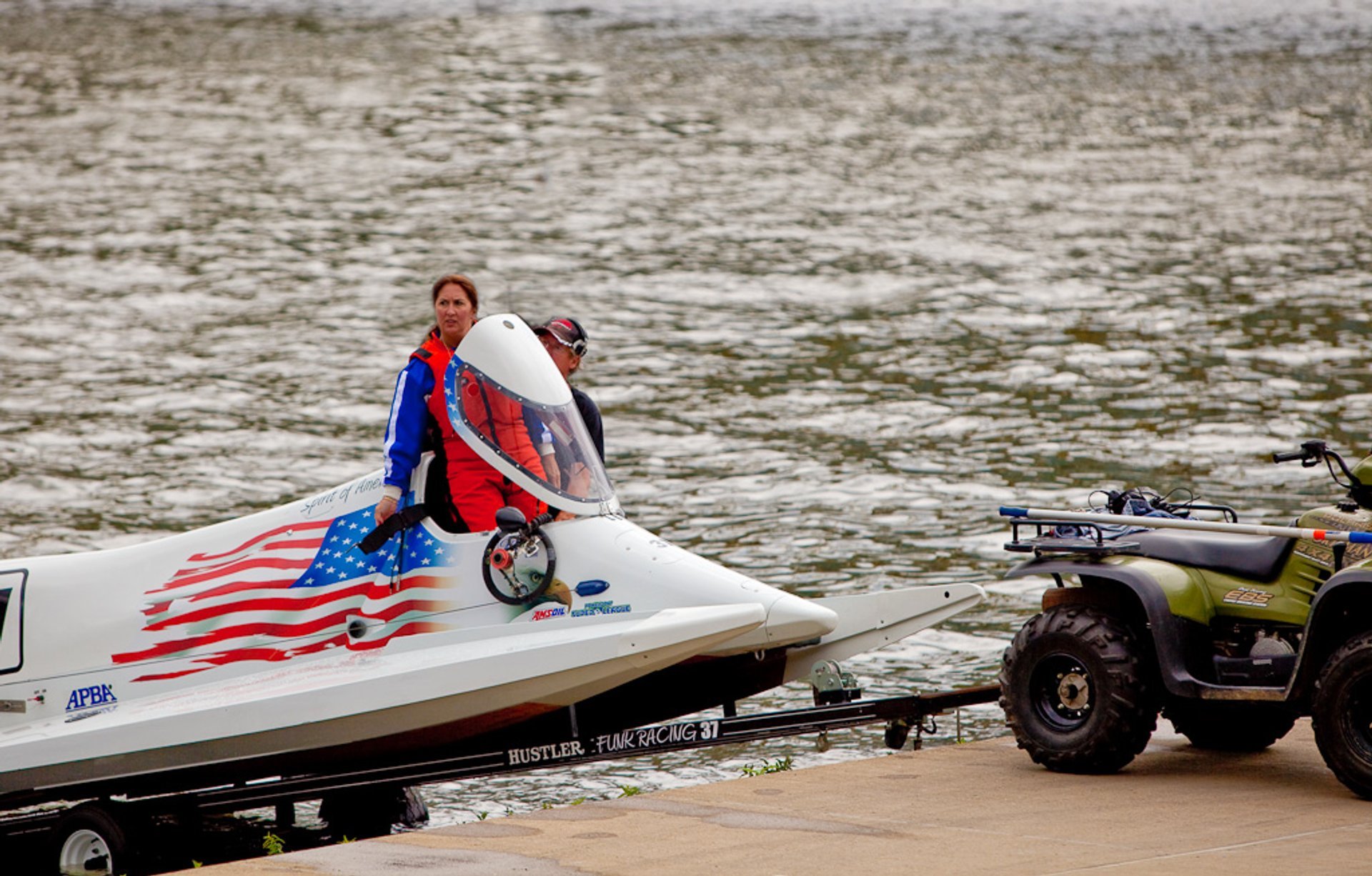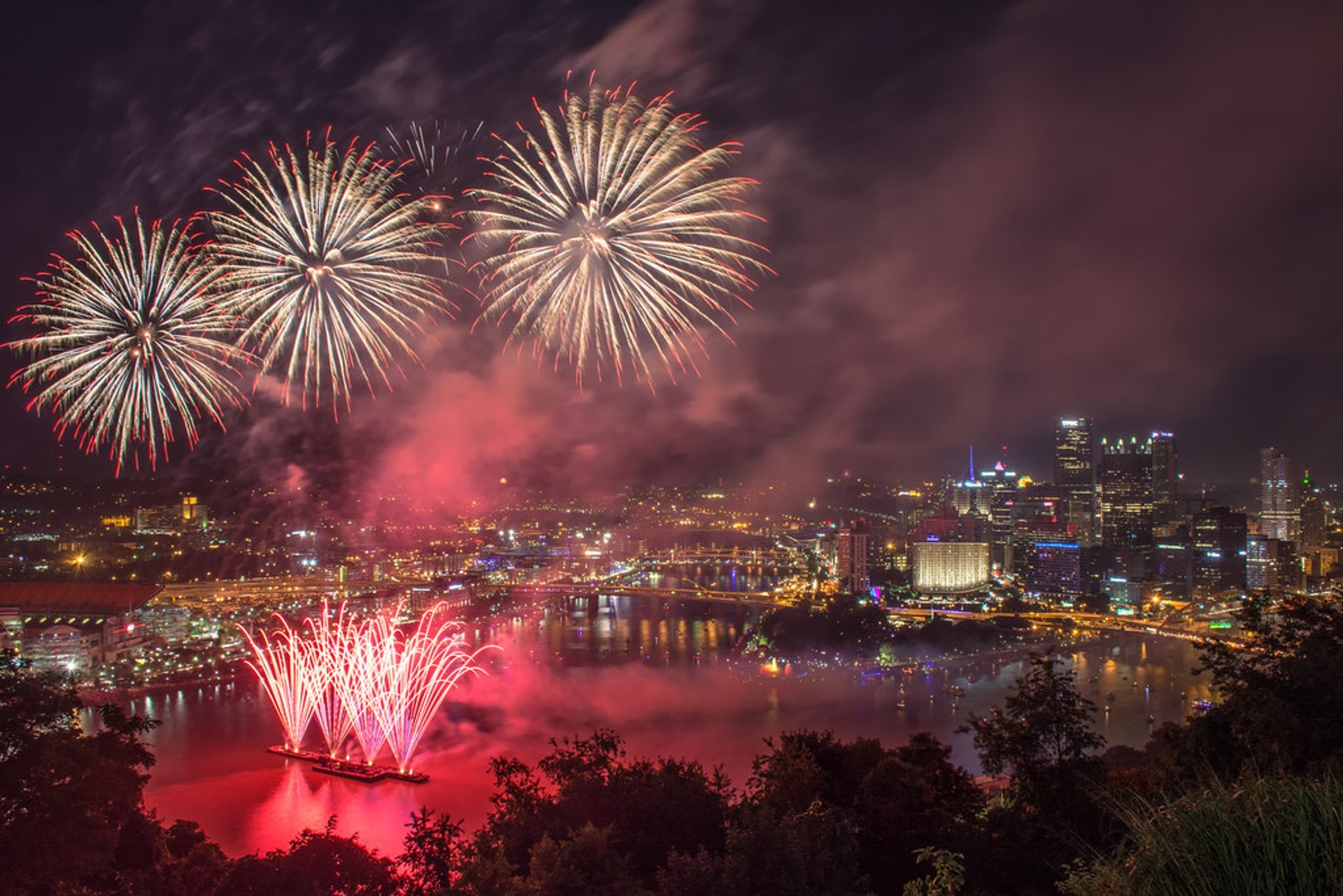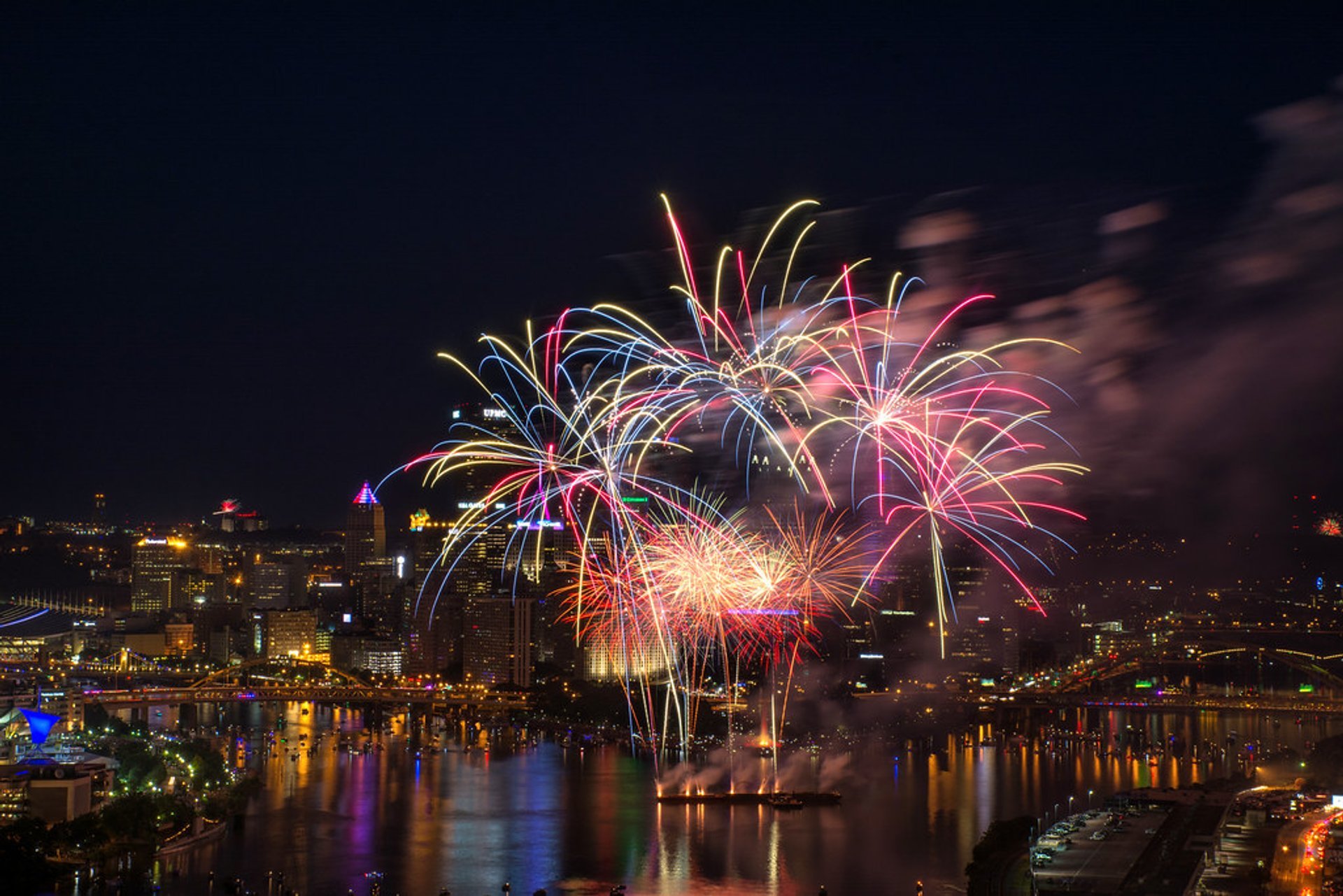 Historical Pittsburgh played an essential role in the Revolutionary War. You can learn about its heritage and take part in dozens of festive events held across the city and region during the July 4th weekend.
Celebrate America at Point State Park (July 4, 2023 - unconfirmed)
Point State Park hosts the largest free 4th of July celebration in the Pittsburgh area. Starting from noon, thousands flock to the park to enjoy live music, performances, and food. Historical reenactments, educational activities, food concessions, family-friendly games, competitions, as well as several stages of entertainment are the main attractions of this celebration.
If it's your first Fourth of July in Pittsburgh, take a picture on the backdrop of the 150-ft fountain, the main landmark of Point State Park. Also, stop by Fort Pitt Museum for some historical reenactments. Each year, the program features various events like boat regattas, breathtaking Air Force flyovers, and military maneuvers performed the by U.S. Army Drill Team, which is famous for its phenomenal routines and rather dangerous drills.
Flashes of Freedom Fireworks Show (July 4, 2023, unconfirmed)
The Flashes of Freedom Fireworks Show at 9:35 pm is a memorable experience for the whole family. This 30-minute show launched from the confluence of the three rivers is the highlight of the celebration. The fireworks can be watched from everywhere at Point State Park and along the North Shore.
Celebrate America at Kennywood (July 1–4, 2023)
Every July, Kennywood Amusement Park near Pittsburgh offers an array of thrilling activities to celebrate Independence Day. With its six roller coasters and dozens of other rides, plenty of adrenaline is guaranteed. The day-long program features live music, magic acts, and fun competitions like a hot dog eating contest. Another highlight is the annual Wiener 100 dachshund race. Each day ends with a fireworks display and a laser show.
Find hotels and airbnbs near Pittsburgh 4th of July Celebration (Map)