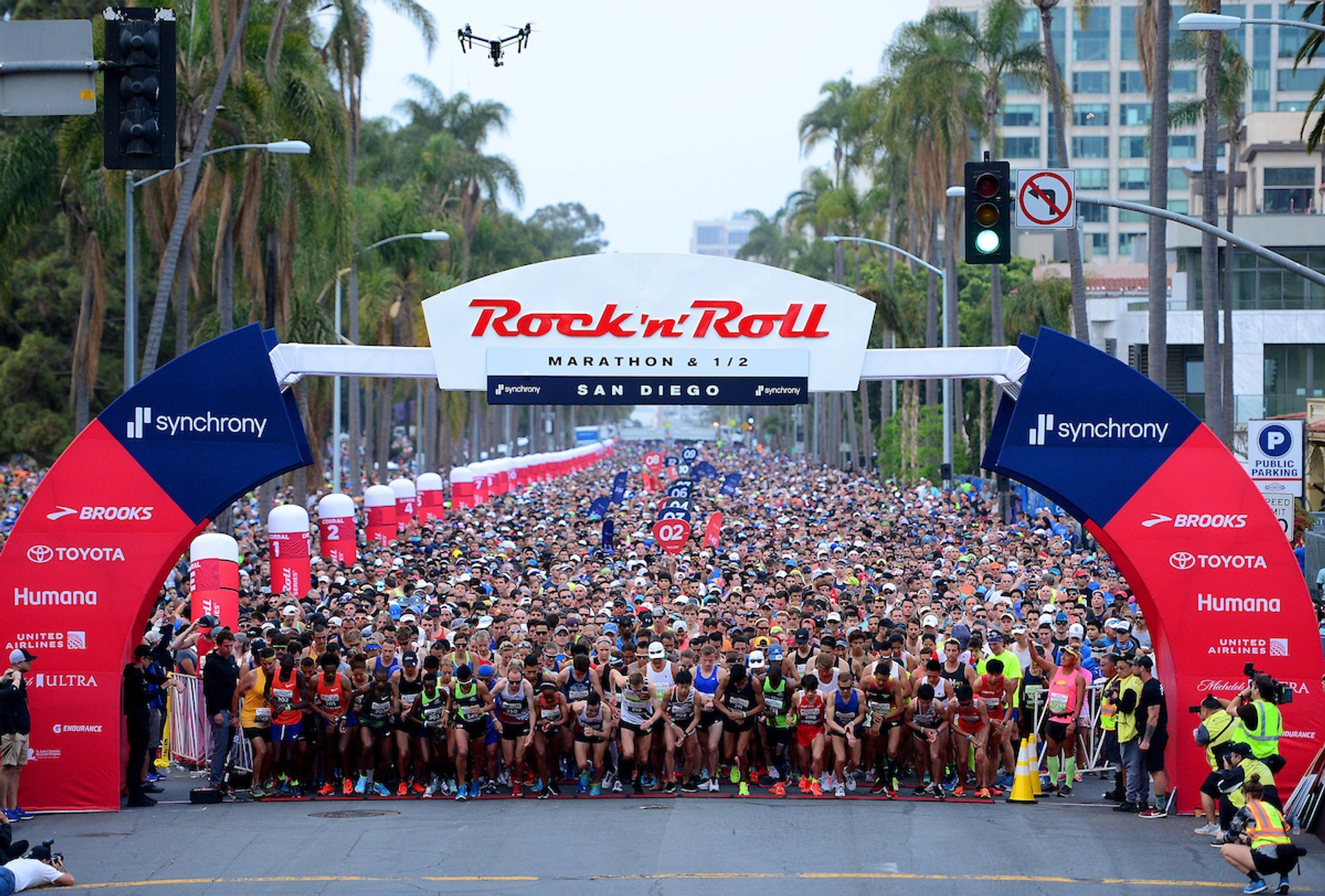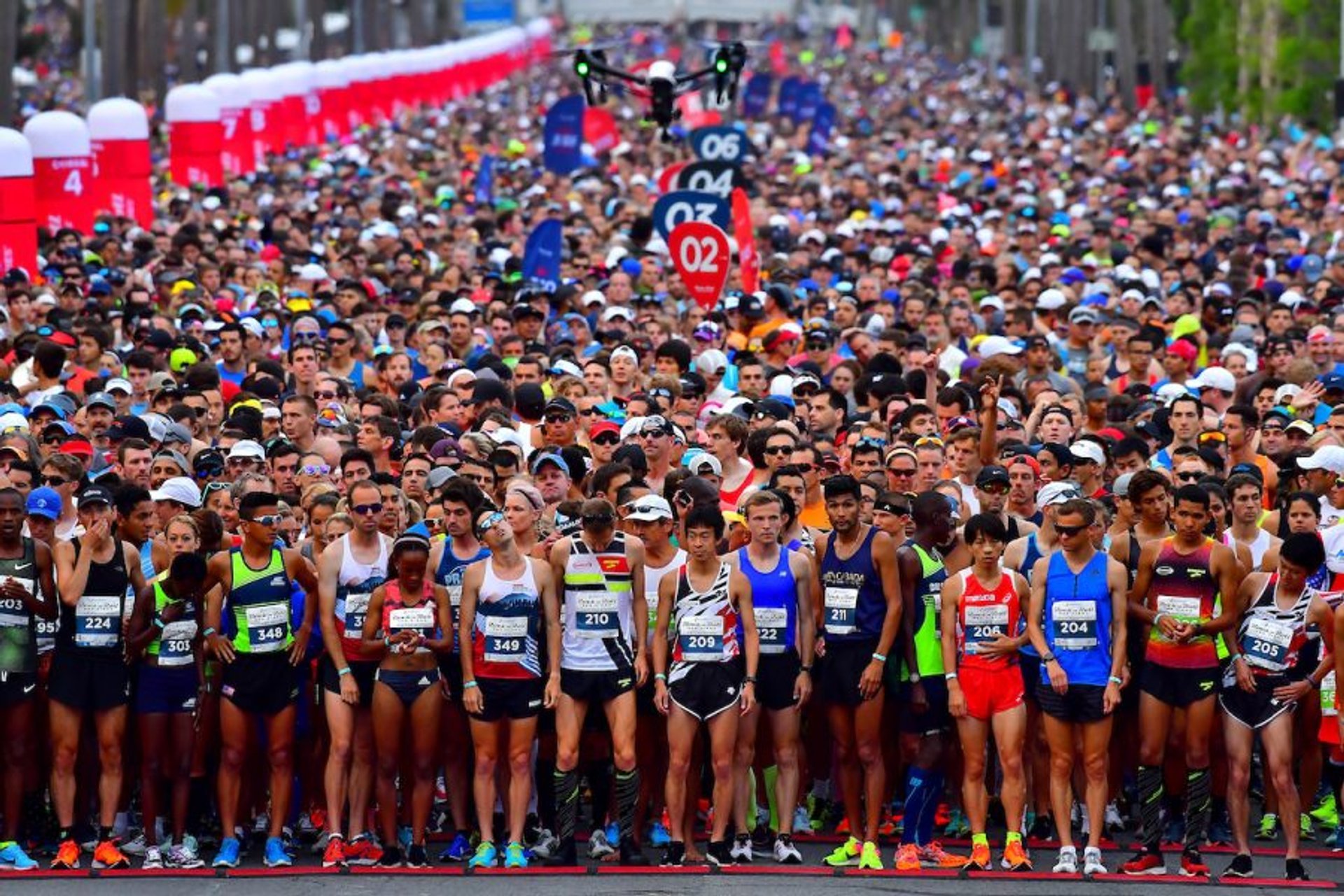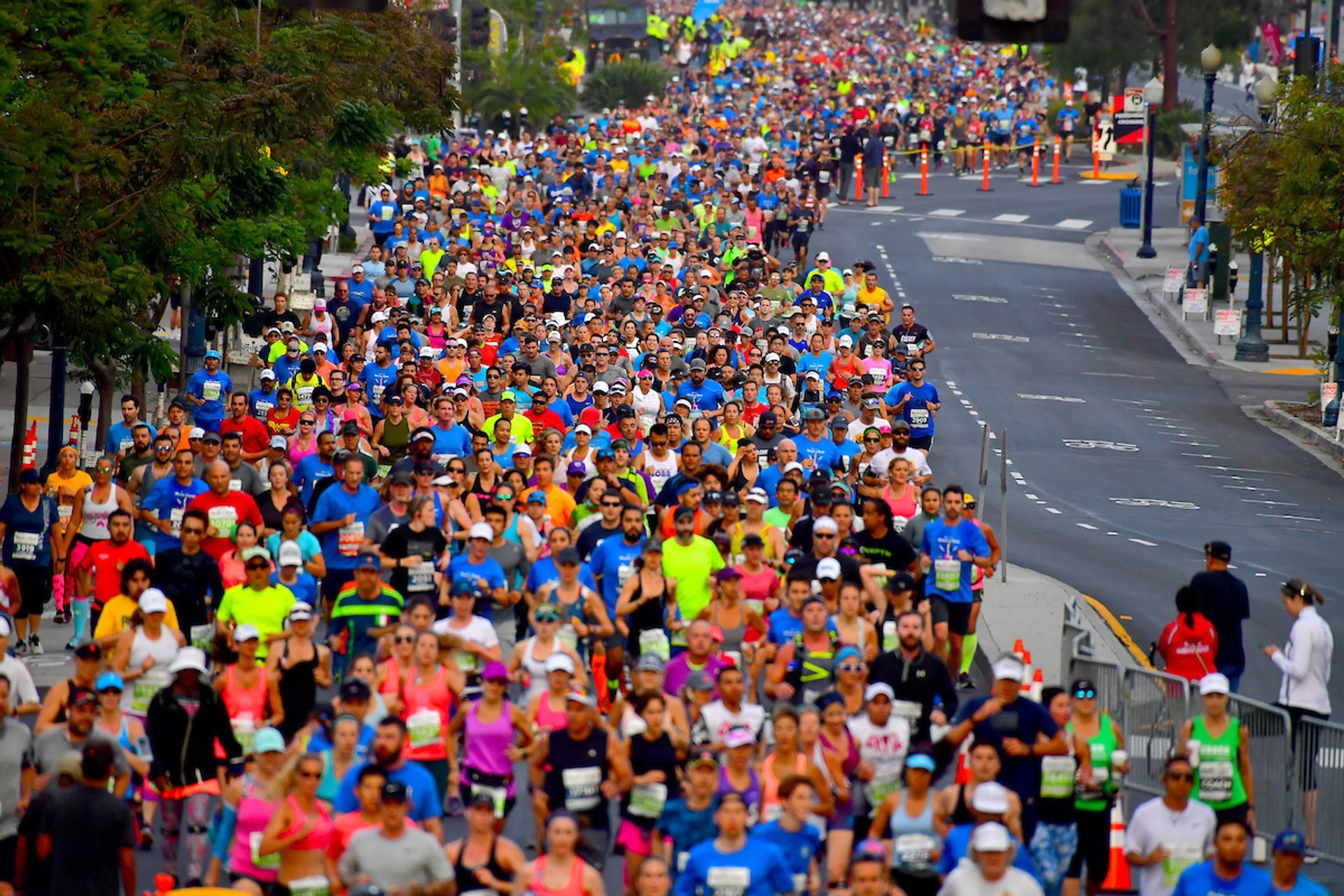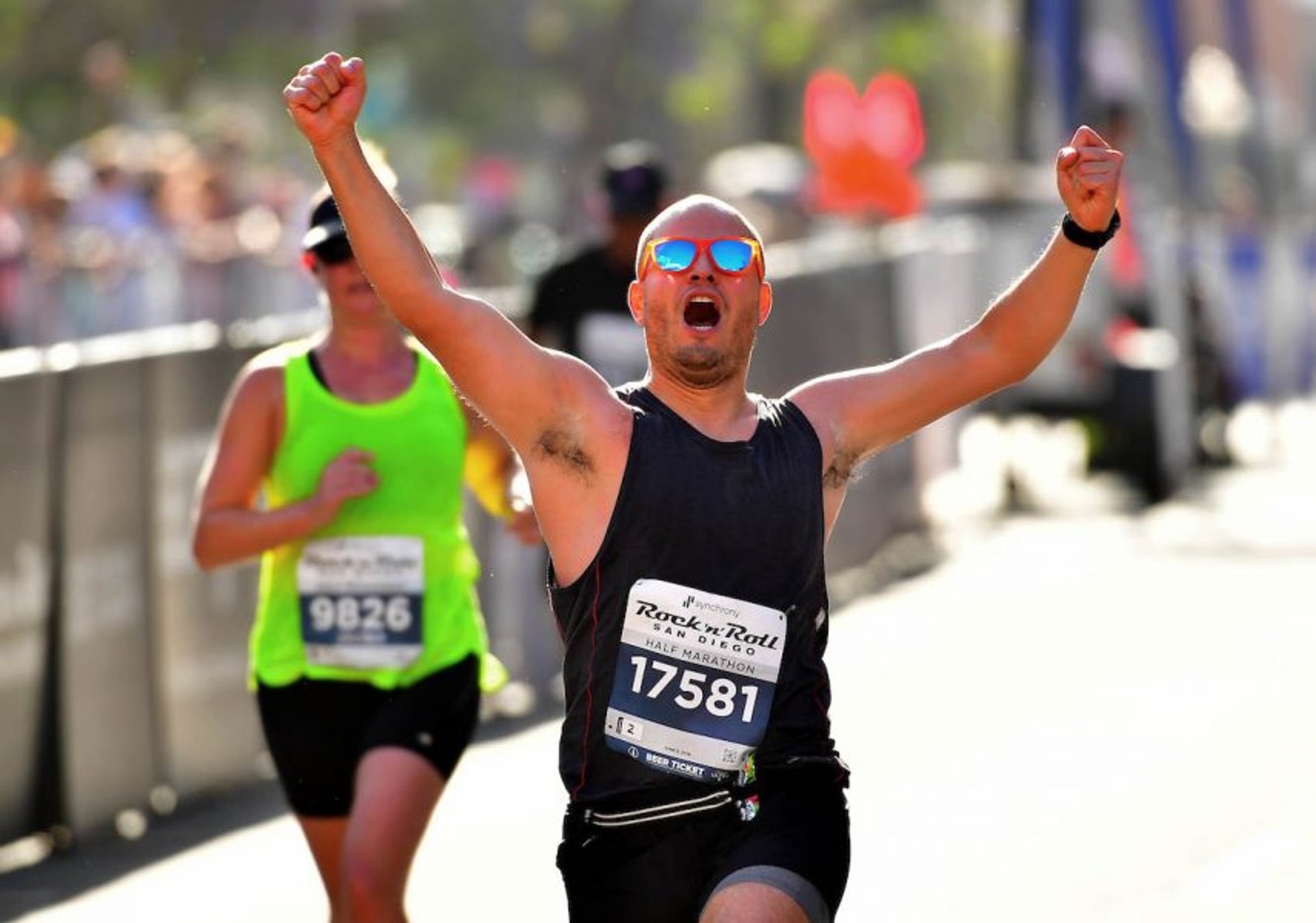 ©
Donald Miralle | Rock 'n' Roll Marathon Series
The annual marathon foot-race held in San Diego was established in 1998 and has been held every year since then. A half marathon option of 21 km was added in 2010. The marathon trek starts at 6th Avenue at Palm and goes by Broadway Avenue into downtown San Diego. The event has raised $100 million for charities and has about 27,000 participants.
The half marathon course has a men's record of 58:41. It was made by Bernard Koech in 2013. However, the record did not meet official IAAF requirements as the course had too much downhill.
In the recent years the Rock 'n' Roll Marathon became even more fun thanks to many live bands, cheer teams and more placed along the course. The Epic Summer Run ends with a big concert at the finish line, and there is more entertainment than ever before.
Find hotels and airbnbs near Rock'n'Roll San Diego Marathon & 1/2 Marathon (Map)