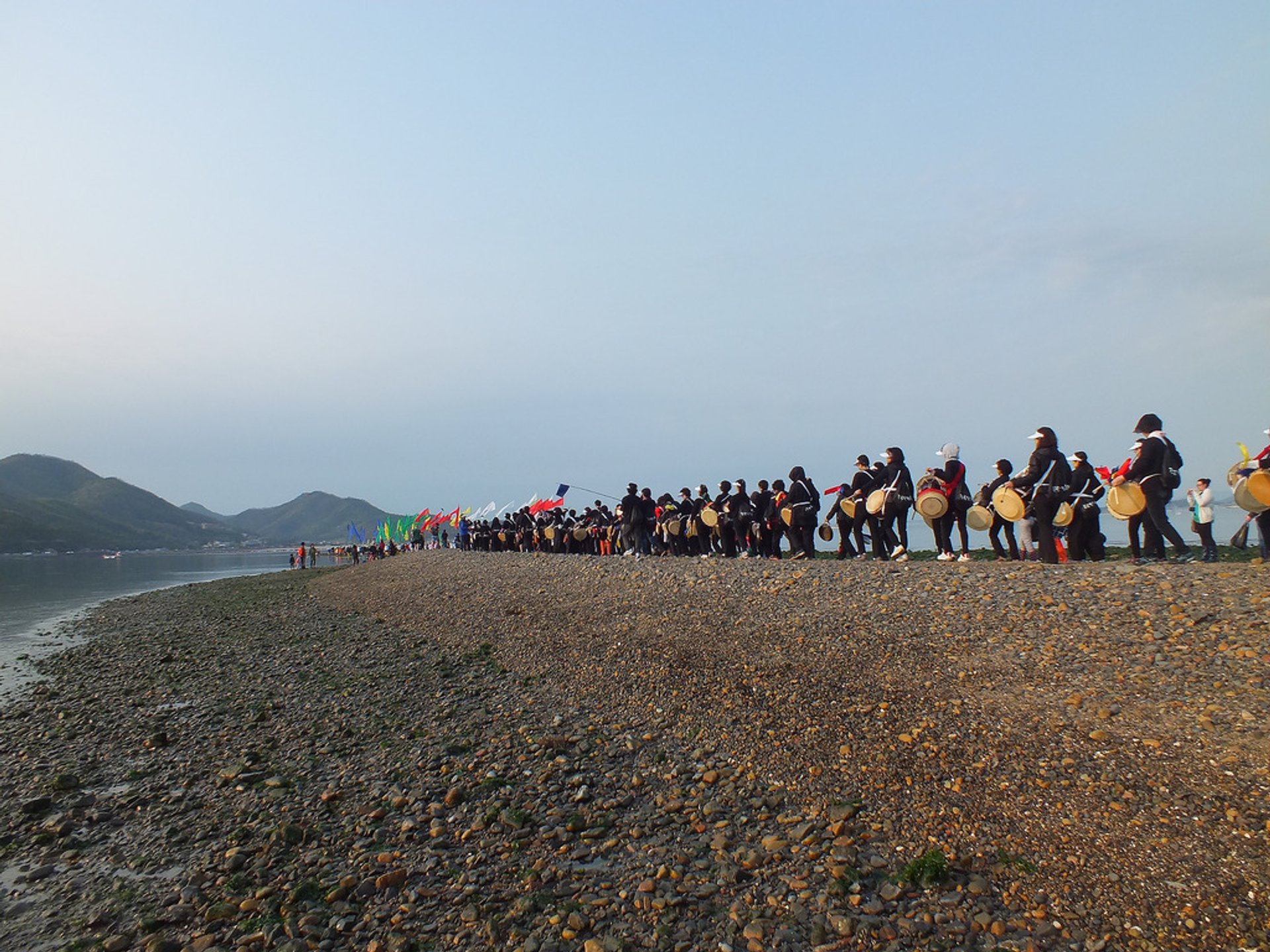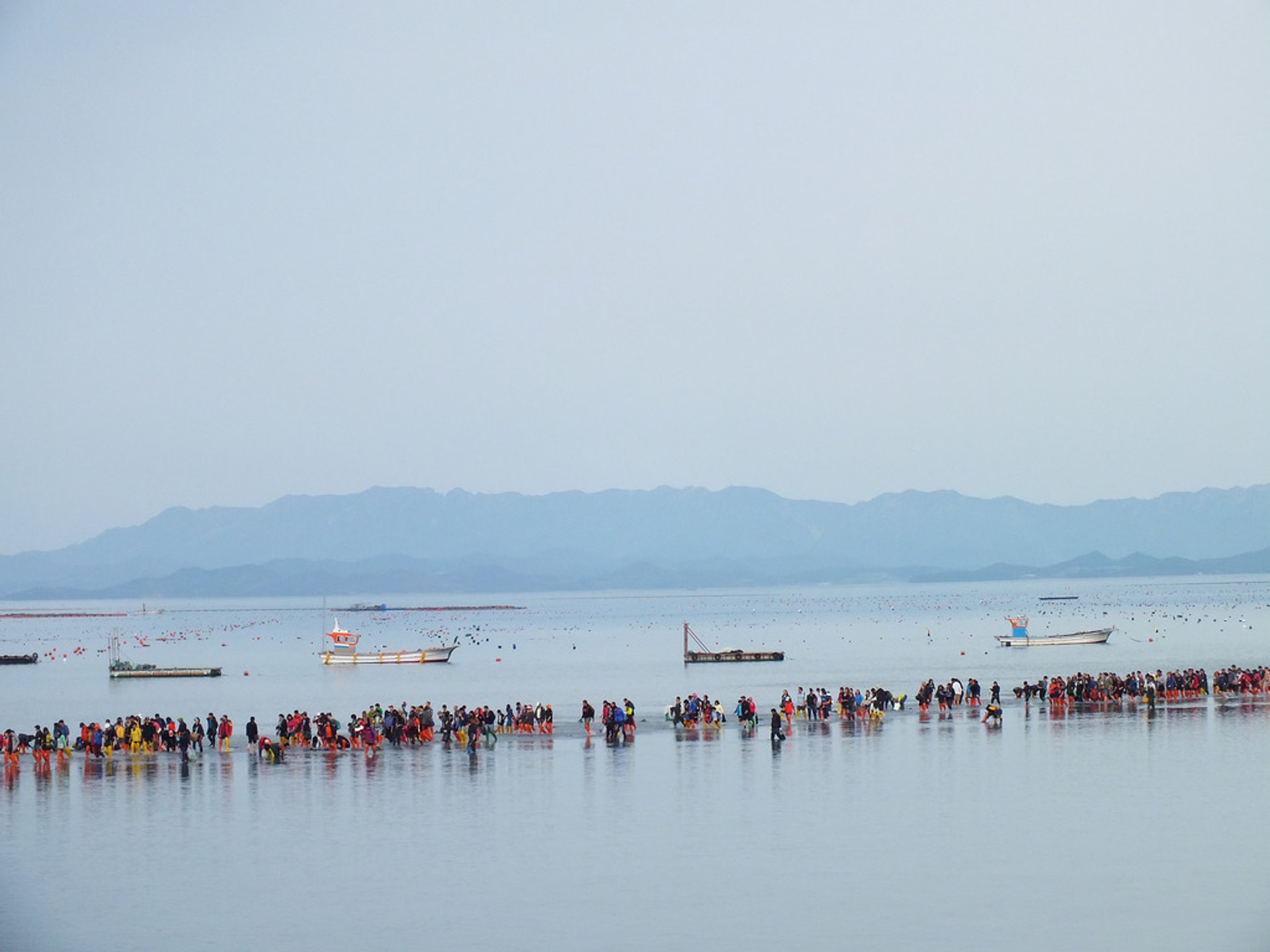 You most likely know the Bible story of Moses parting the Red Sea to rescue his people from Egyptian warriors. Something similar occurs in South Korea every spring—the Yellow Sea drops 42 meters, leaving a 2.8 km long and 36 m wide path between the islands of Jindo and Modo.
The phenomenon's background story stems from ancient times when people worshipped the deities of nature. Once upon a time, Jindo island was attacked by ruthless tigers, and everyone escaped, except one unfortunate woman. She stood by the sea and prayed to the sea deity to open the waters for her to flee to the neighbouring island, and her prayers were heard.
The phenomenon wasn't that well-known in the world until 1975 when a travelling journalist from France witnessed what he later called "Moses Miracle."
Everyone can see the wondrous phenomenon at Jindo Sea Parting Festival (Jindo Miracle Sea Road Festival) held at low tide, that is usually in late April or early May. Festival-goers gather at the seaside when it's still dark, so everyone is holding a burning torch. This along with drumming circles creates especially mysterious atmosphere. The walk itself begins at 6 am when the water is particularly shallow. It may start rising up in less than an hour.
Find hotels and airbnbs near Jindo Miracle Sea Road Festival (Map)