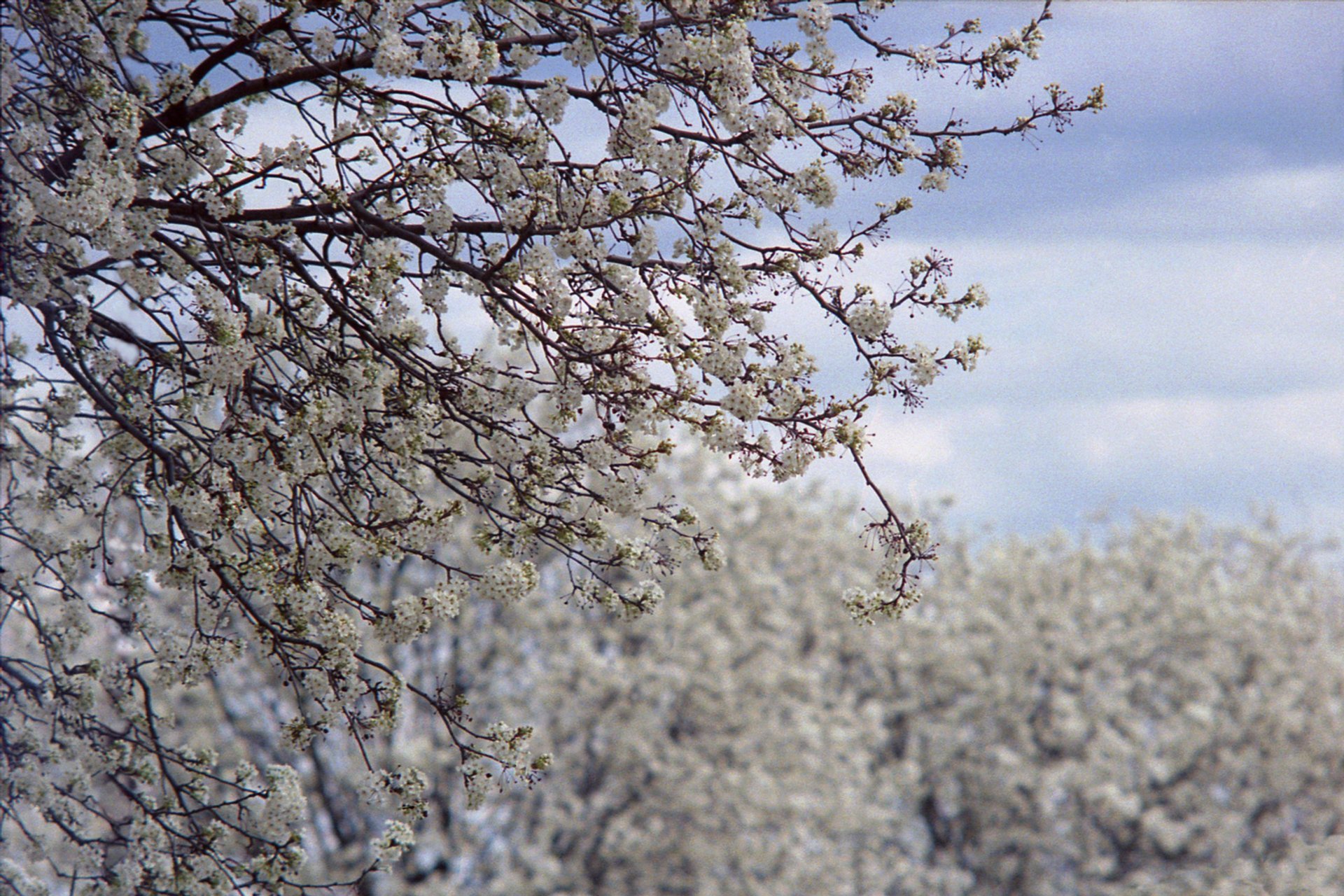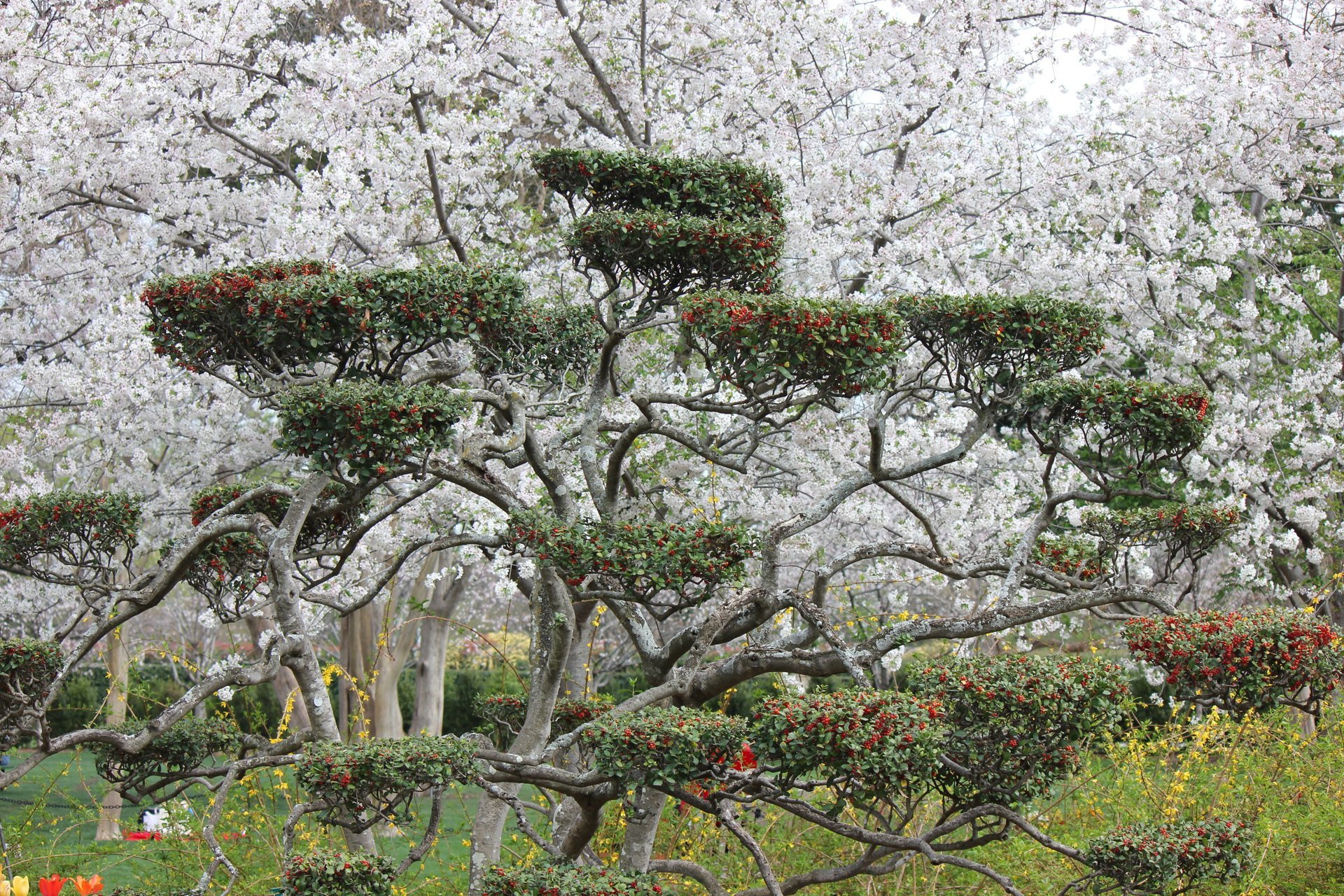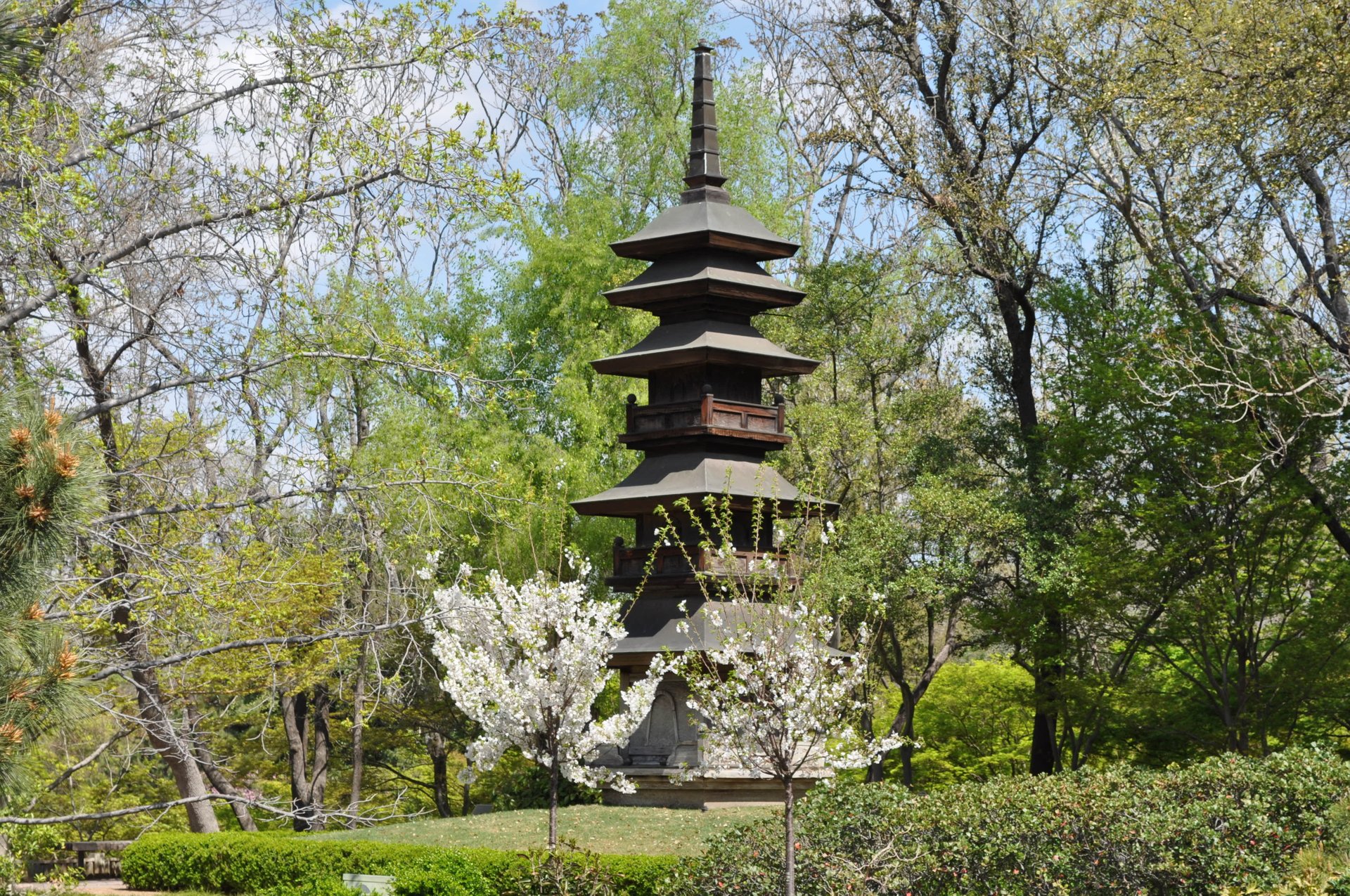 Cherry Blossom
Featured in
Texas is not the most likely place to look for spring-time cherry bloom, however, the state does have a few places that boast a massive bloom every year. Dallas Arboretum is definitely the best place for cherry blossom watching that is so popular in Asian countries. With over 150 cherry trees that blossom in mid-March, Dallas Arboretum attracts thousands of visitors with pink and white beauty. During the cherry blossom season, Arboretum hosts wine tastings, tours of the garden with gardeners, international foods, face-painting, and kids activities on certain days. In addition to cherries, visitors can admire blooming daffodils, tulips, ranunculus—altogether about 500,000 blooms.
The Fort Worth Japanese Garden, west of Dallas, boasts one of the most impressive cherry blossom displays in Texas. Japanese Garden that is part of The Fort Worth Botanical Garden was opened in the 1970s. It covers 7.5 acres and features cherry trees, magnolias, bamboos, Japanese maples, and koi ponds.
Japanese Garden in Hermann Park, Houston, is the lovely oasis in the city center, just a few minutes from the Museum District and Rice University. Japan's Chiba City, which is Houston's "sister city," presented it 20 cherry trees in 2012 that are located in the park. You will also see azaleas, dogwoods, Japanese maples, and peach trees. The beautiful lake surrounded by trees is the best spot for a picture.
Another good spot to view blooming cherry trees in Texas is Pecan Grove near Houston. The town takes pride in its cherry trees and visitors can find plaques telling about the origin of these trees and Japanese culture.
Find hotels and airbnbs near Cherry Blossom (Map)
Cherry Blossom
Featured in