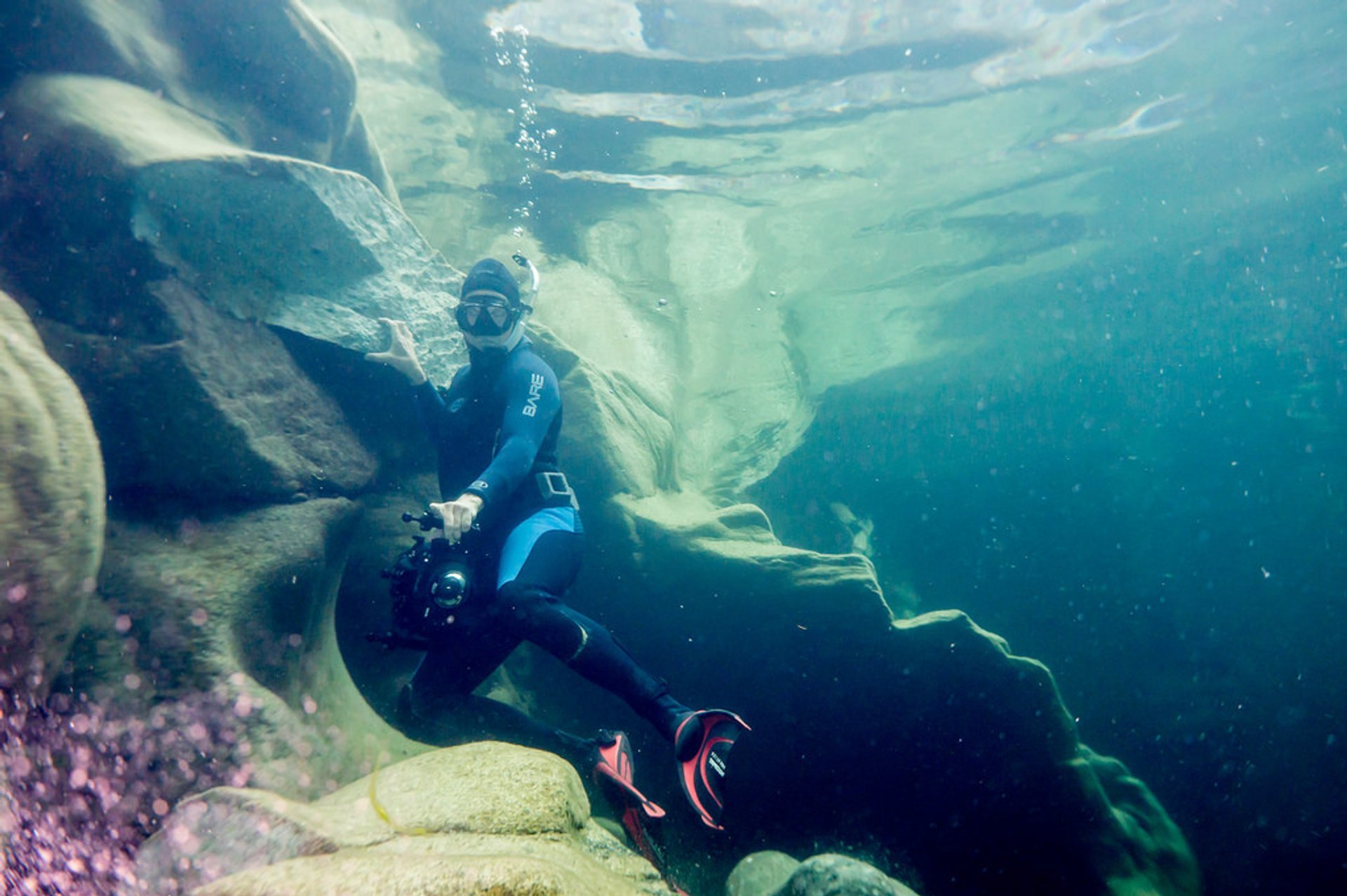 Vancouver is a great place for some of the best cold water scuba diving in the world. The area between the mainland and Vancouver Island is the most popular among divers. Here you may see some unique and spectacular marine species, walls, reefs, pinnacles, and amazing red coral. Some other popular places to have a nice diving are Cates Park in Deep Cove, Whytecliff Park, and Porteau Cove and Sunshine Coast.
You can also look for some shipwrecks and treasures off the Malaspina Strait. The calm waters of Howe Sound, Deep Cove, and Indian Arm provide divers with an opportunity to train their skills. Whytecliffe Park is one of the most popular diving sites in Vancouver. This area is known for its gentle sandy slopes and is suitable for every skill level. One more popular site can be found between Vancouver and Squamish. Porteau Cove Provincial Park is an area with four sunken ships and artificial reefs.
The recommended season for diving is winter from mid-November to late February when the visibility is at its best. In the summer, ocean waters could be slightly warmer, but the silt and algae lower the levels of visibility.
Find hotels and airbnbs near Diving (Map)