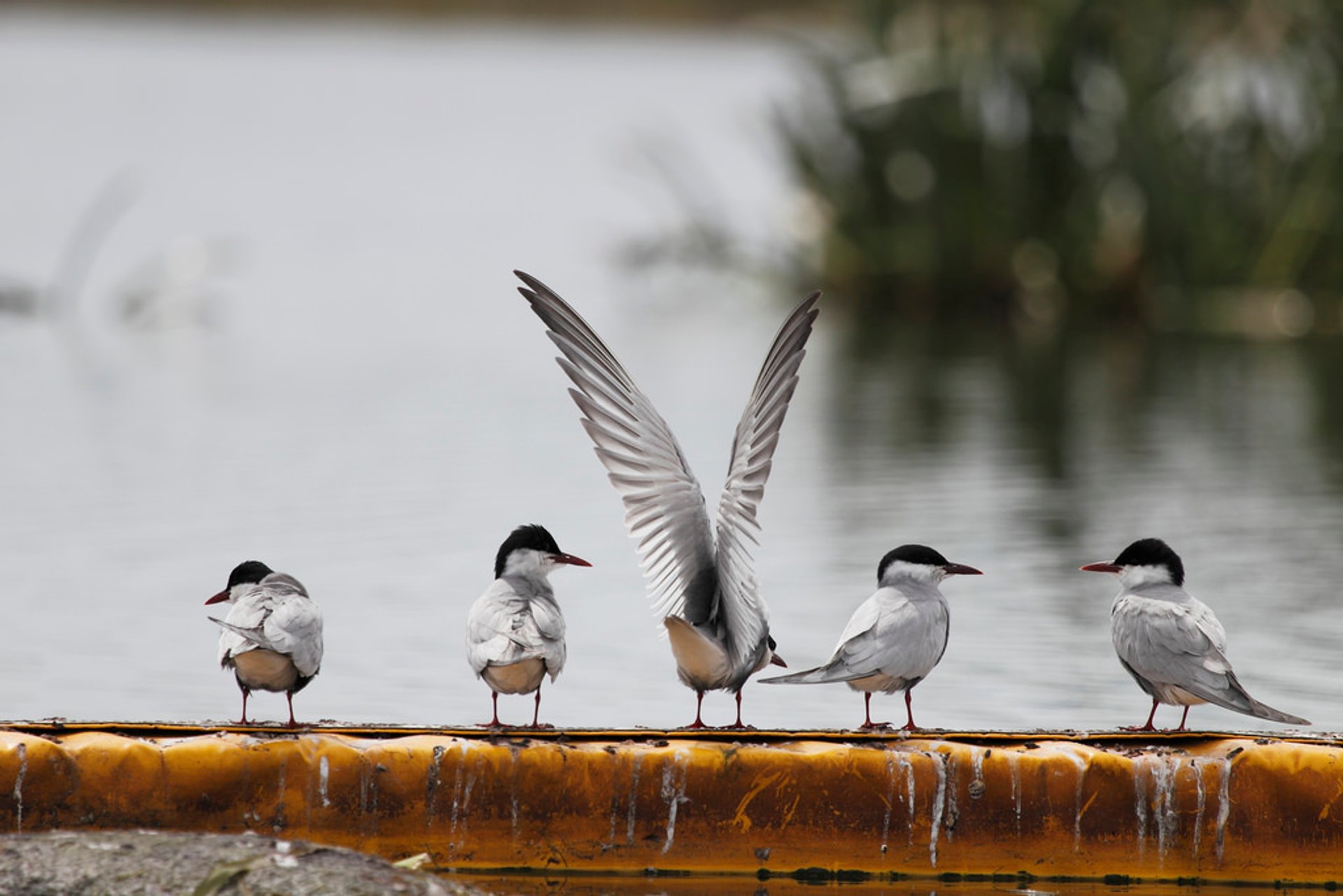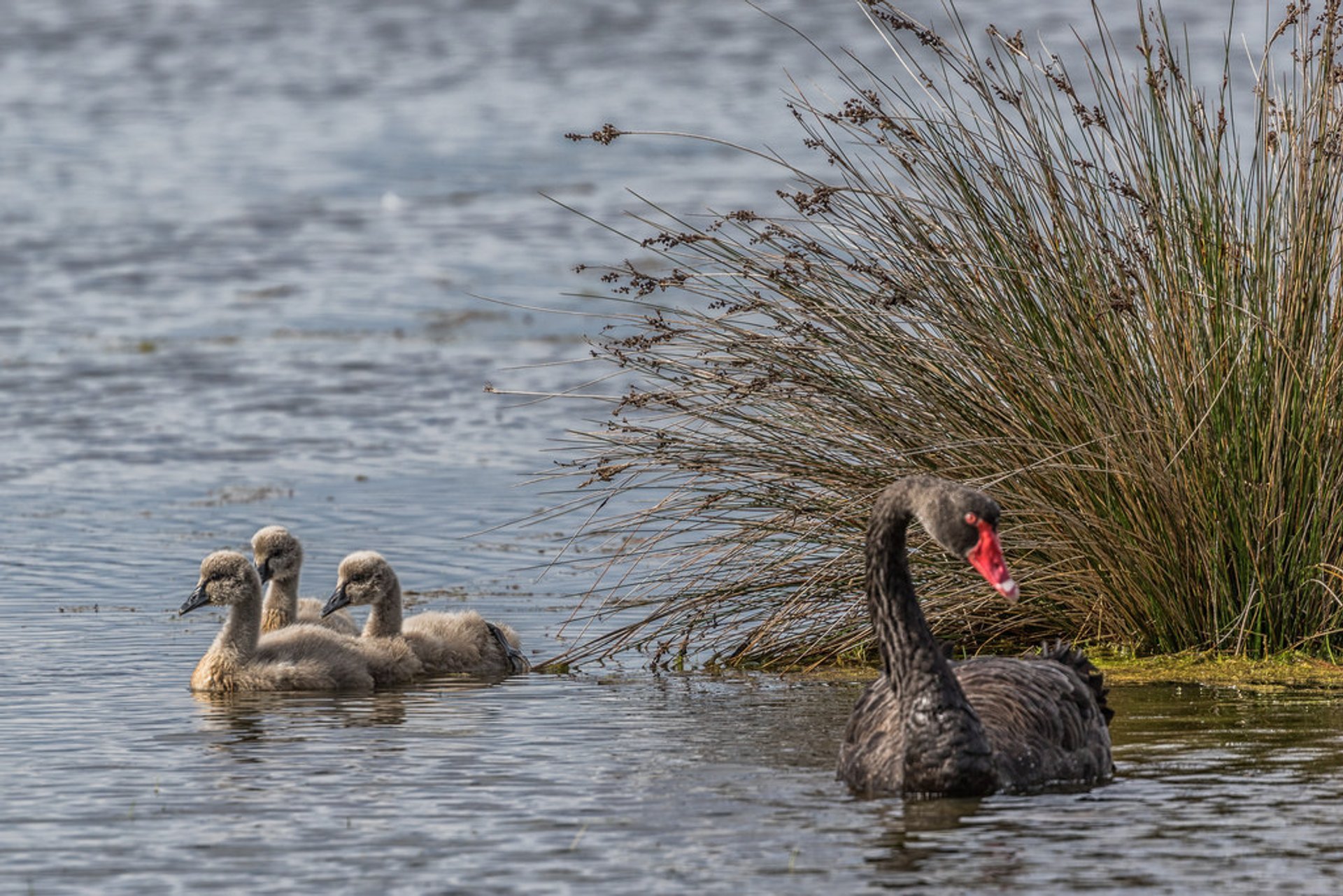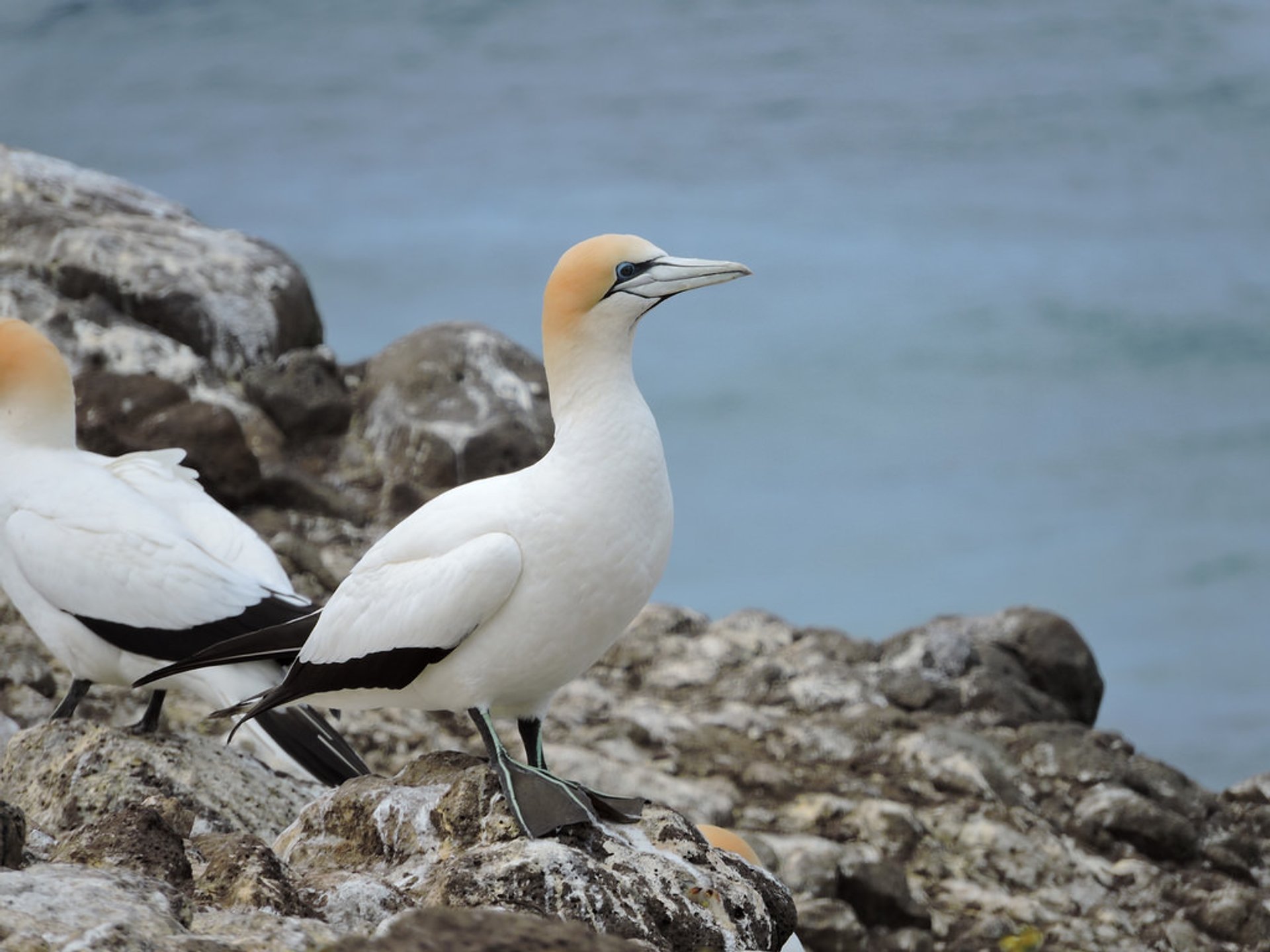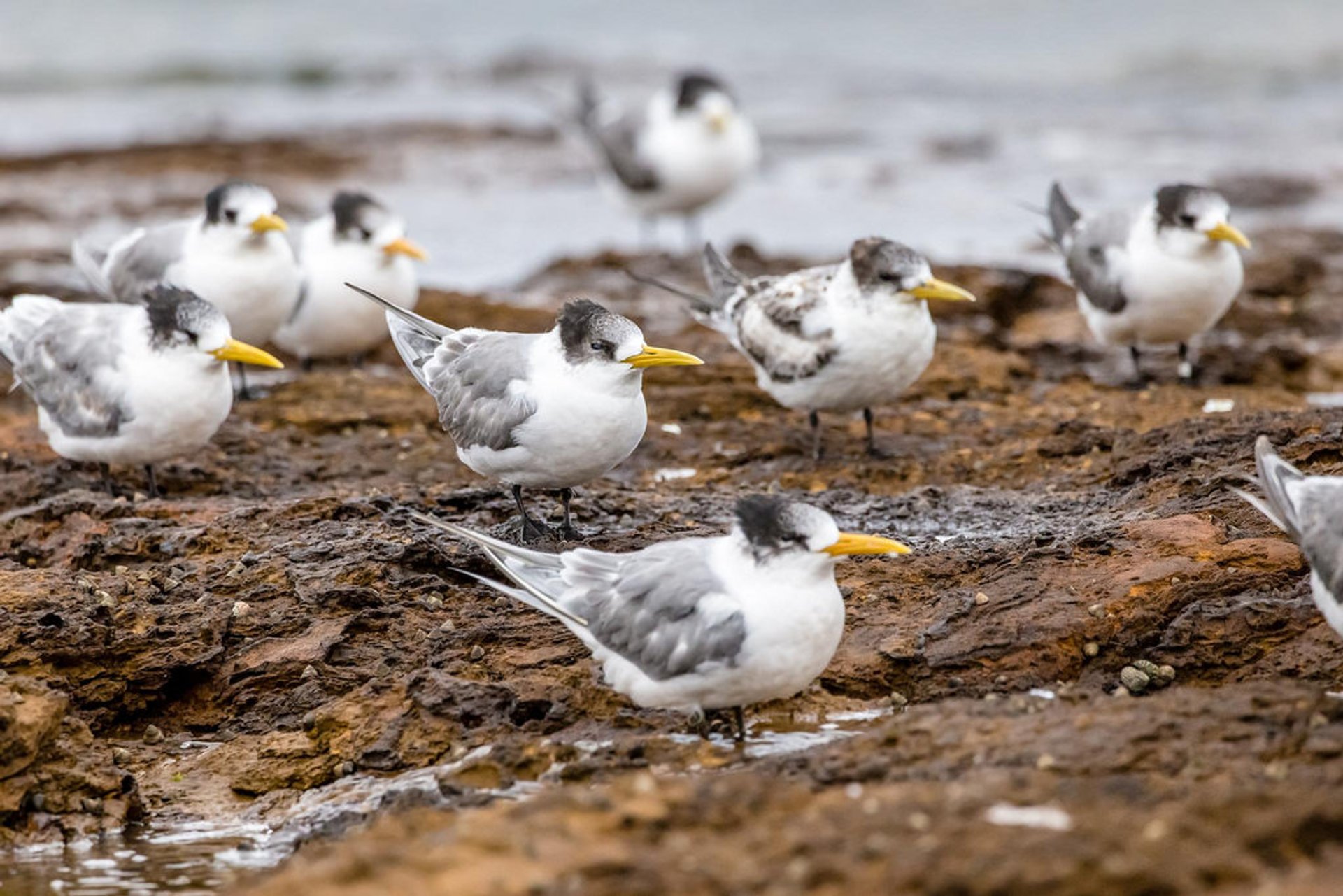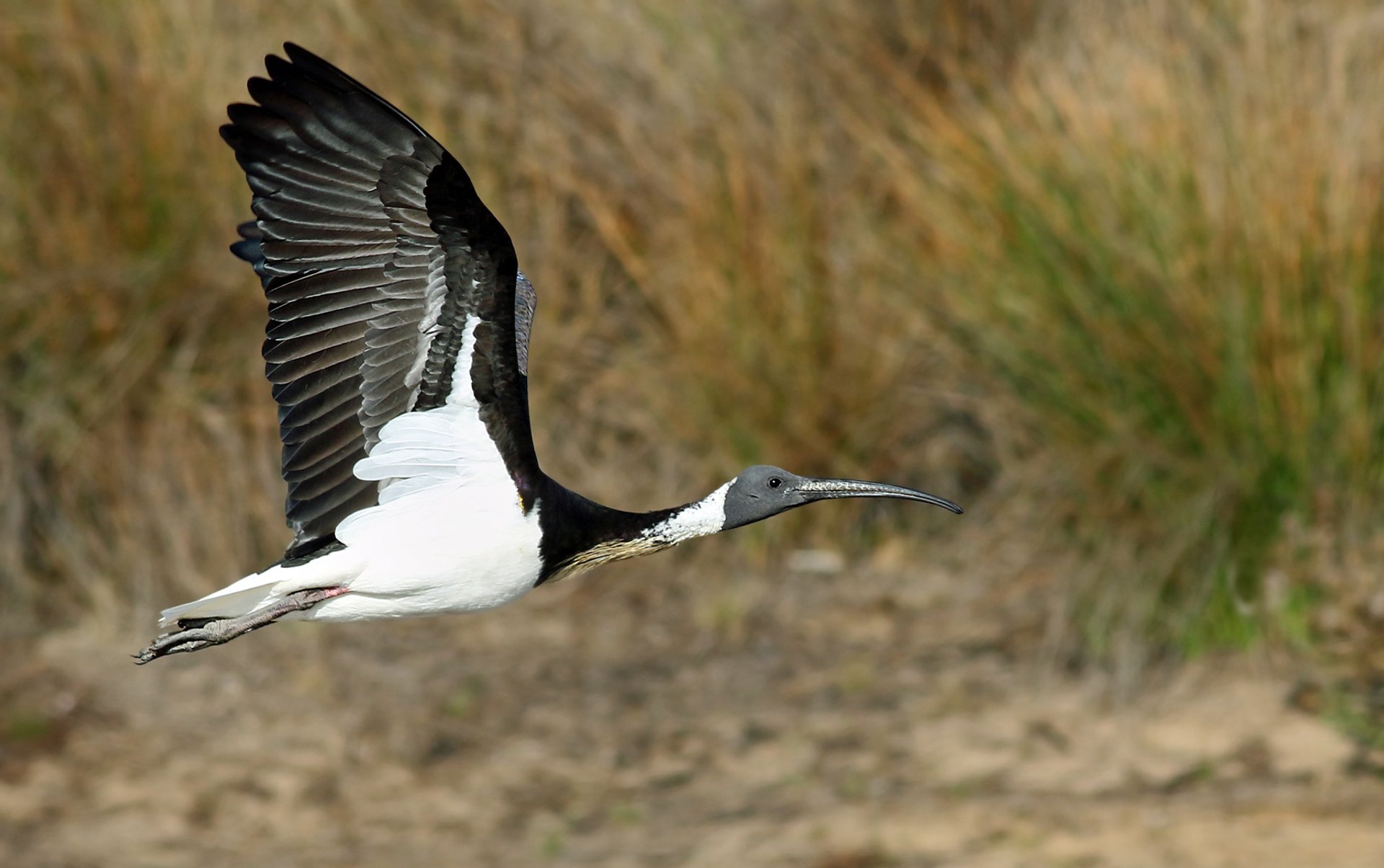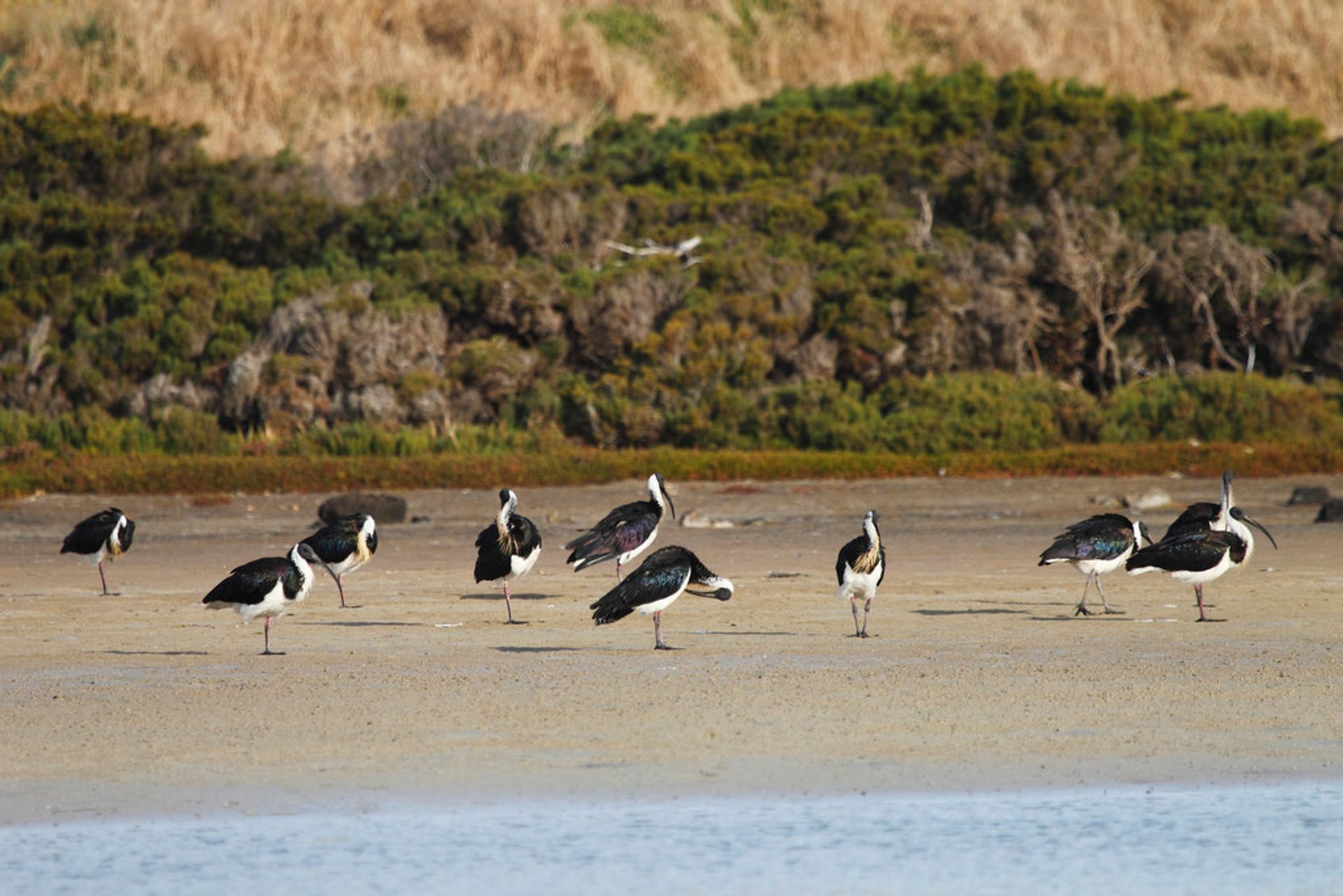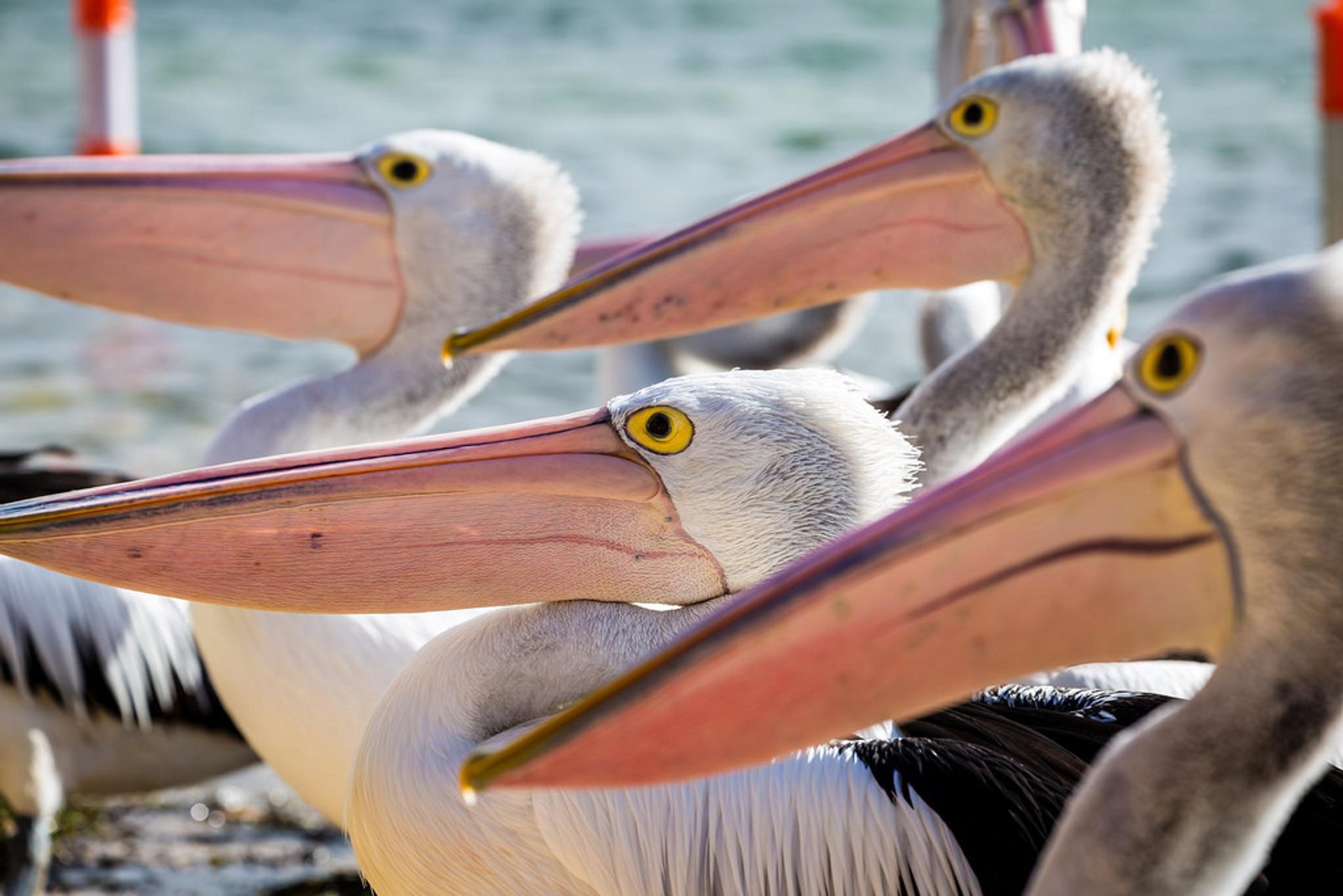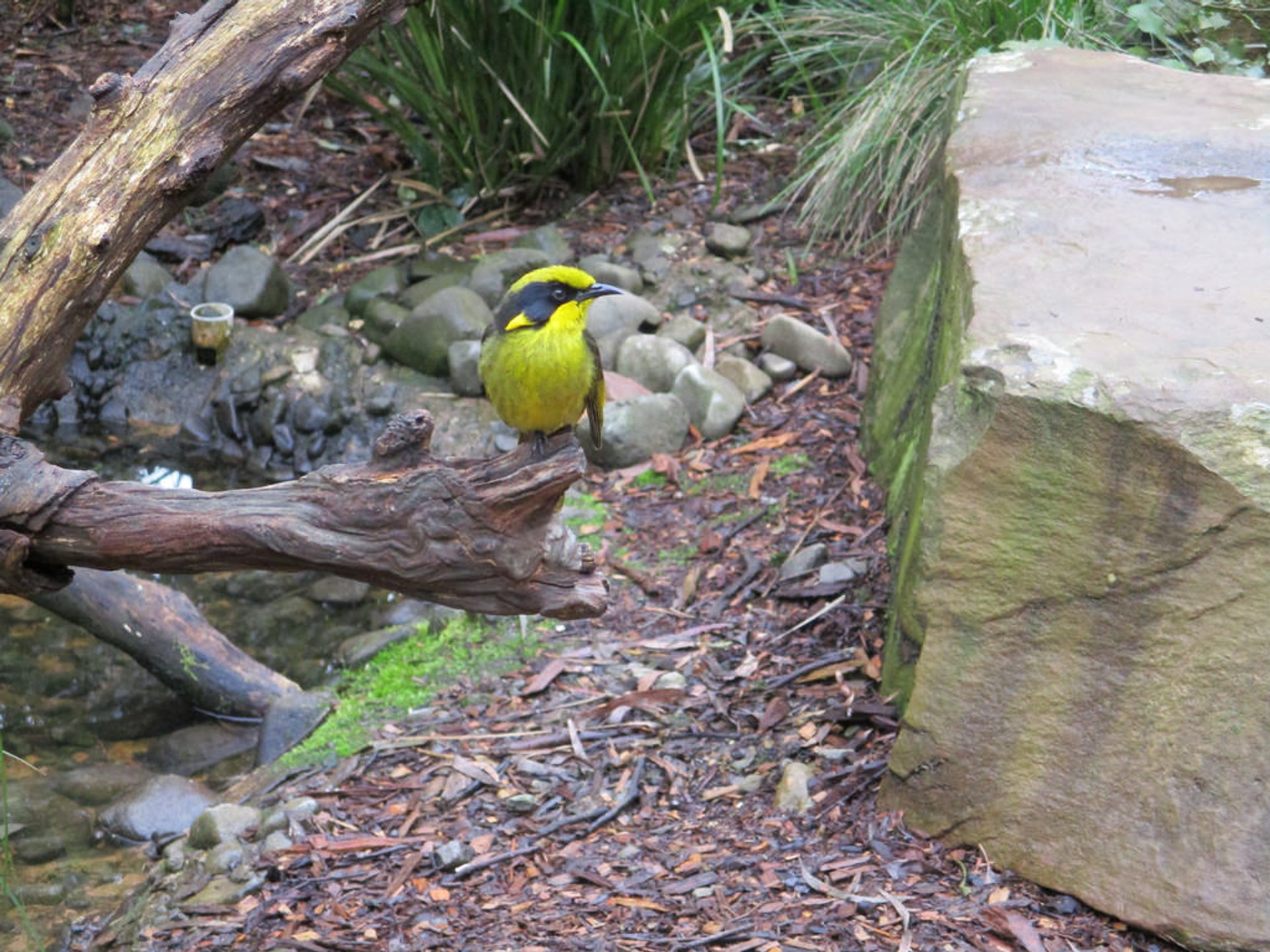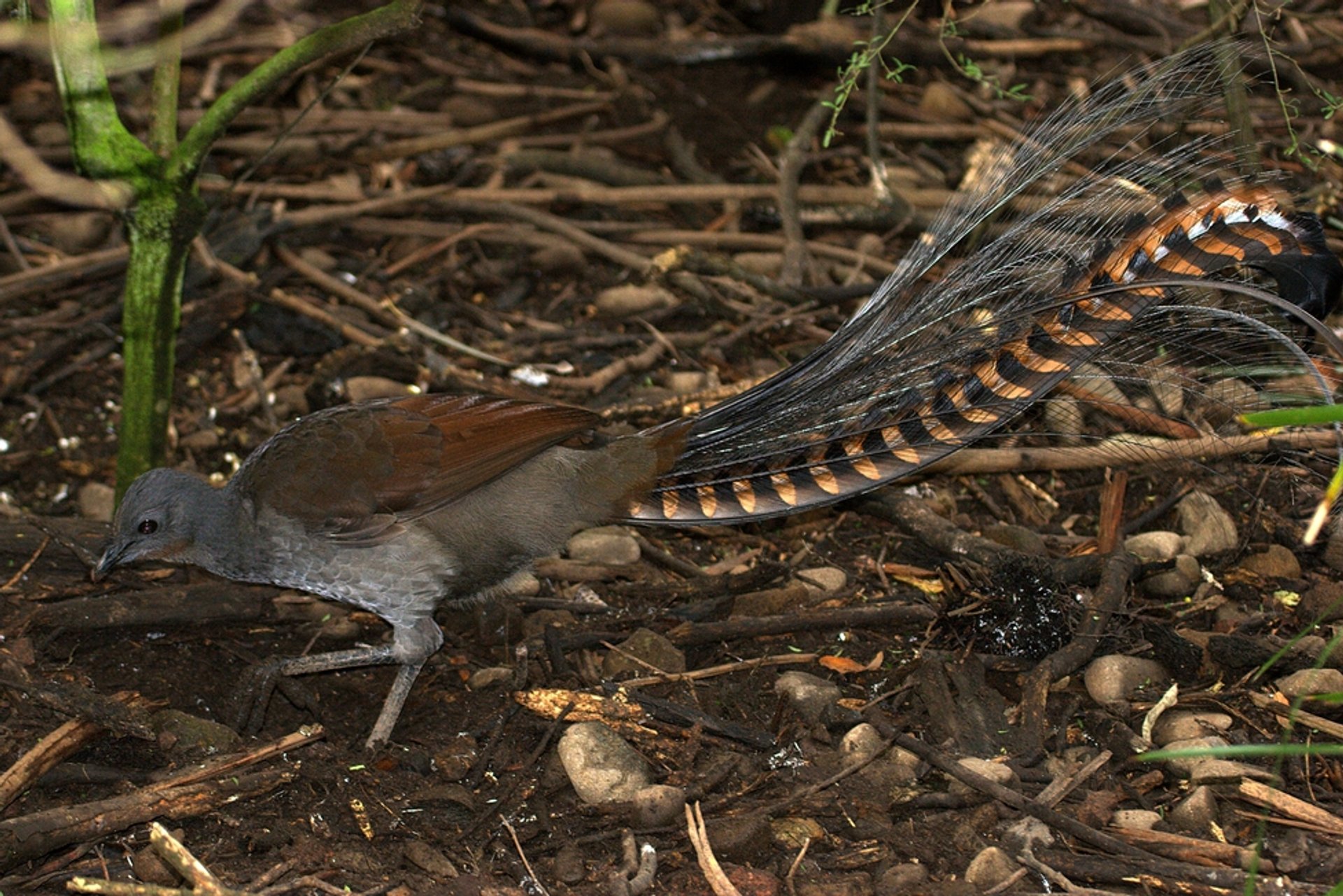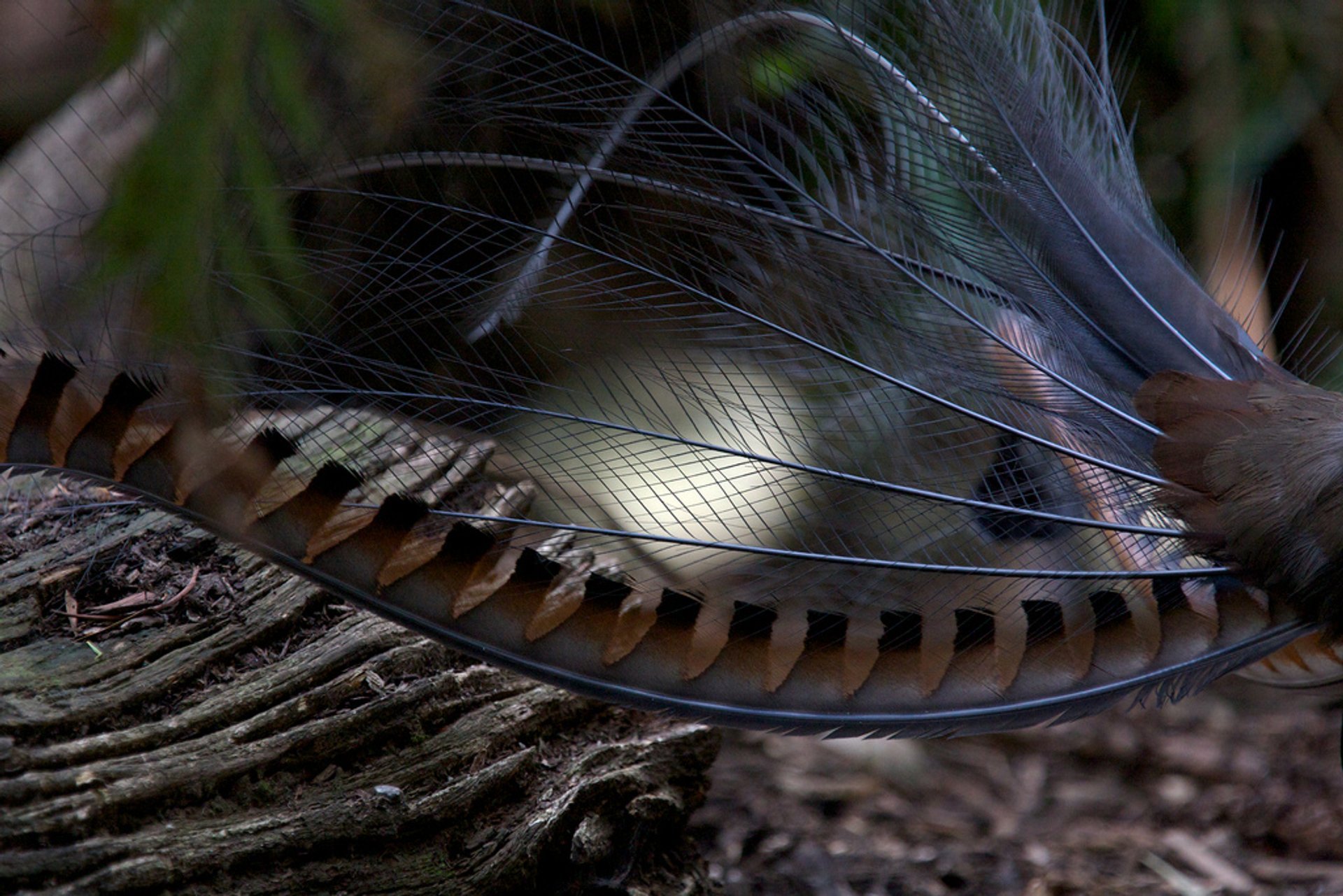 Phillip Island offers wild coastlines and estuaries, overgrown with mangrove trees so no wonder it has become a sanctuary for migratory birds. The Rhyll Inlet is a spot known for its abundance of birds, Cape Woolamai is famous for thousands of migrating waterfowl, and Swan Lake, the only permanent freshwater body on Phillip Island, is also an important habitat for wild swans and wading birds.
There are 12 nesting species of rare seabirds in the park. This is the funny Pterodroma solandri, wedge-tailed shearwater, Australasian Gannet, black tern, red-tailed tropicbird, and many others. Rhyll Inlet has become a haven for reproduction and feeding the offspring of such birds as royal spoonbills, straw-necked ibis, swans, little-pied cormorants, and the rare hooded plover.
The seaside village of San Remo near Phillip Island can offer a lookout for migrating mutton birds, which live on the island from the end September each year until the end of April. Here, every day at noon, you can see pelicans, who fish with large beaks and dance in unison, while quarrelling and fighting for food.
Victoria's symbol is the endangered helmeted honeyeater, which is endemic to the province and is listed as critically endangered. You can see semi-wild populations of this bird in Yellingbo Nature Conservation Reserve and Healesville Sanctuary, about one-hour drive east of Melbourne's centre.
Other popular birdwatching sites include Royal Botanic Gardens, Ferntree Gully in the Dandenong Ranges National Park and Toolangi State Forest for Superb Lyrebird, Pink Robin, Pilotbird and other species. Western Treatment Plant is another great birding destination with numerous lagoons and wetlands suitable for water birds. Healesville Sanctuary is famous for its birds of prey and colourful parrots.
You can go birdwatching anytime in Victoria, however, the best period is spring breeding season which lasts from mid-August to late November. Also, beware of summer bush fire hazard season which starts from early November. Some areas can be closed for tourists during this time.
Find hotels and airbnbs near Birdwatching (Map)